Plans for our 2001 Jeep Cherokee (XJ) are starting to come together, and a multitude of parts are arriving. We've already got the awning and fridge from ARB and the rack from BajaRack on the rig, but here are some of the other goodies we'll be installing:
Skyjacker Suspension 3″ Lift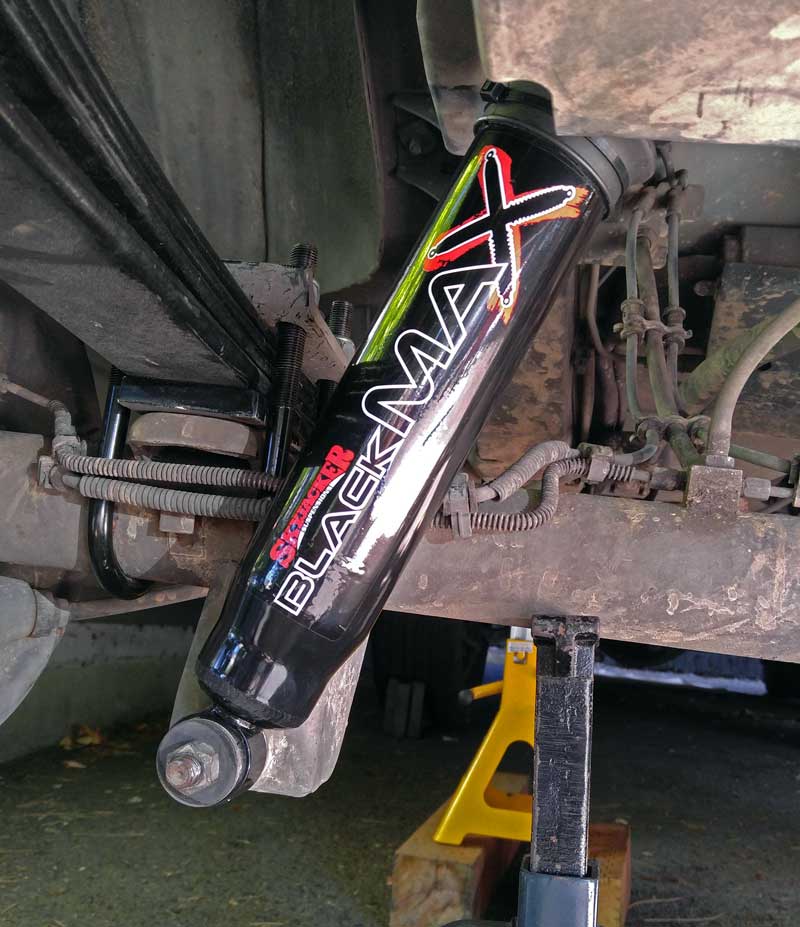 We are actually in the midst of installing our 3″ lift from Skyjacker Suspensions. The kit includes new front coil springs, new rear leaf springs, new lower control arms, and new Black Max shocks all around. In addition to this, I'm picking up a set of Daystar front extended bump stops, JKS front swaybar disconnects, and a Metalcloak adjustable track bar, too. Up we go!
Yokohama Geolandar MT+ Tires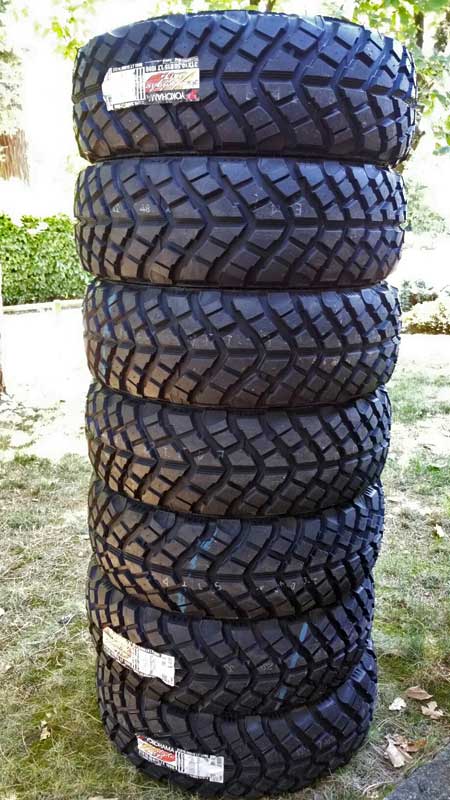 The Cherokee will get all new rubber, courtesy of Yokohama. I decided to go with a mud terrain due to the slop we get here in the Pacific Northwest. We went with a 31×10.50×15 size—not too big, so we can maintain drivability. And yes, that is seven tires: four for the truck, a full-size spare, and two matching tires for our trailer. That way I don't have to carry a dedicated spare for the trailer, which saves space and weight.
Mamba MR1X Wheels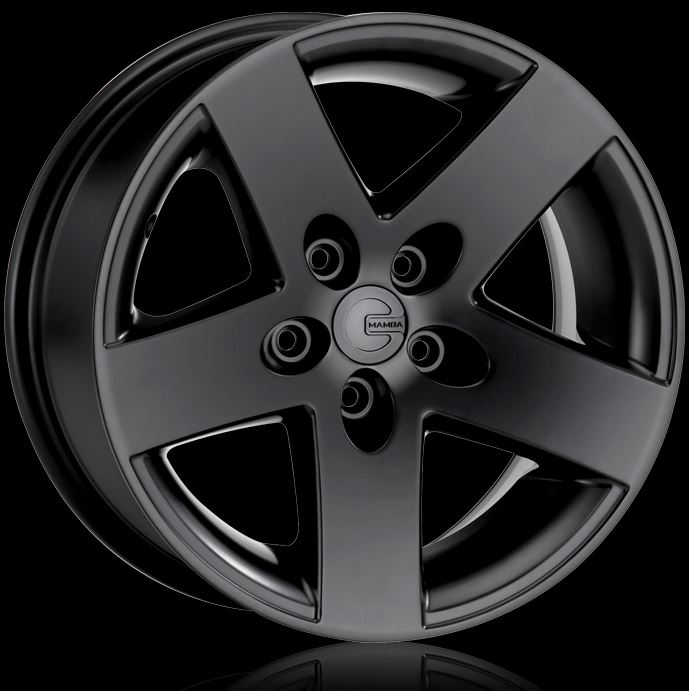 Those Yokohamas are going to be mounted to 15×8 Mamba MR1X wheels in black. Despite me saying I wasn't going to get black wheels for the black Cherokee, I decided that I really like the Mamba's clean, subtle style, and I think they look pretty good in black even on a black XJ. Yes, the mimic an OE Jeep wheel, yes I'm OK with that. However, I'm toying with the idea of powdercoating them gunmetal. Mamba is made by Konig wheels, and we've got Konigs on our Toyota Yaris. And yes, I bought seven of these, too.
JCR Off Road Bumper and Rock Sliders

Next up, I've got a JCR Off Road Vanguard PreRunner front winch bumper coming. With an integrated winch mount, ports for my WARN LED lights, a grille guard, and rock-solid construction, this will be a great place to mount my WARN winch and add some extra off-road protection.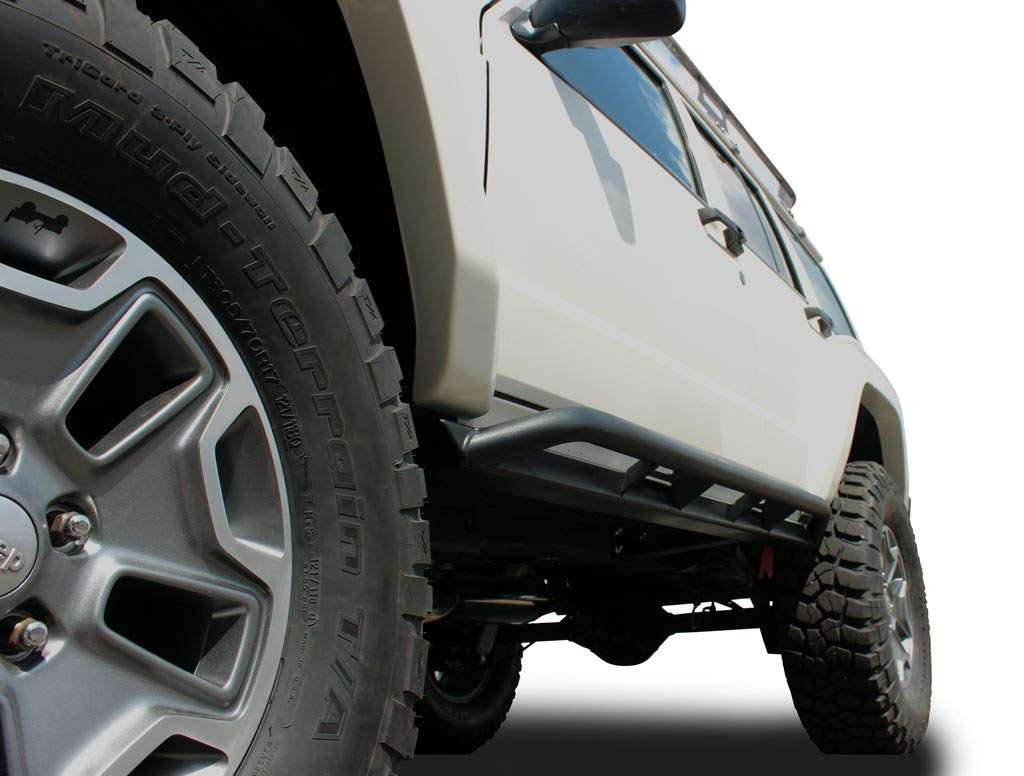 We also have JCR's rock sliders on the way, too. They are extremely durable and powdercoated with a wrinkle finish for great looks and durability.
More to come
Right now, that's the plan. Currently, our house looks a bit like an auto parts store, which I'm OK with. It also smells a bit like an auto parts store, which I'm also OK with. (Who doesn't love the smell of fresh rubber?) We're still waiting on some parts, so the Jeep is a bit incapacitated at the moment, aka on jackstands. But hey—Rome wasn't built in a day, and our Cherokee won't be, either.