It's official: Ford will offer the Bronco as a 2020 model. However, that's about all the info that's out there. Ford has said that it'll be a mid-sized 4×4 vehicle, and they did use the word "off-road" in describing it. Well, those are all good things. But will it be the retro concept it teased in 2004? Will it look like the ubiquitous renderings from an enthusiast site? Or will it be a parts-bin truck pulled from another market?
Bronco6g.com Rendering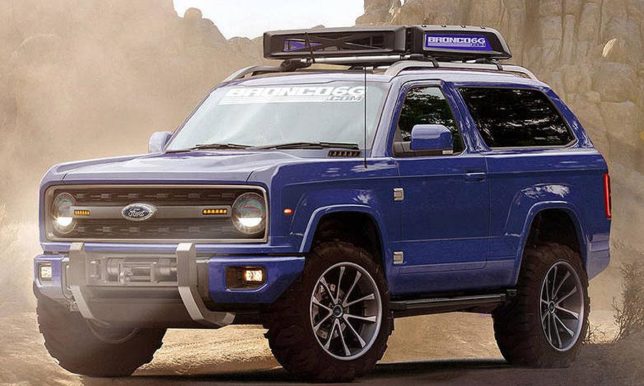 You've probably seen this (and similar) Bronco renderings. Cool, right? This rendering, and several others, were posted in February, 2016 on Bronco6G.com by an administrator. Don't get me wrong, I think it looks very cool. But  remember—this isn't a site run by Ford. This is what someone was hoping the next Bronco would look like. According to the site:
We share with you our 2020 Ford Bronco renderings which provides a conceptual look at the 6th generation Bronco. For our concept Bronco, we fused styling elements from previous Bronco generations, the 2004 Bronco concept, and modern Ford trucks and SUVs. You can see the classic round headlights and square inset front grille evolved from the 1st gen Bronco, which was also showcased in the retro-futuristic 2004 Bronco concept. Our concept features a modern body on frame next generation Bronco that retains a tall, boxy, tough, no-frills design with a strong focus on utility and off-road capabilities. We fitted separate versions with different grilles, wheel fender shapes, varying ride heights, and cargo rack for some different looks.
Despite the fact the rendering came from a Ford fan site, many large automotive media outlets have glommed onto these renderings when talking about the upcoming rig. I can't help but think this behavior is conditioning readers to think the new Bronco is undoubtedly going to look like the macho, muscular rendering above.
Ford Everest
Personally, if I were to bet what the next Bronco will be, I'd say it'll be based on the Australian-market Ford Everest as seen at the top of the story and here below.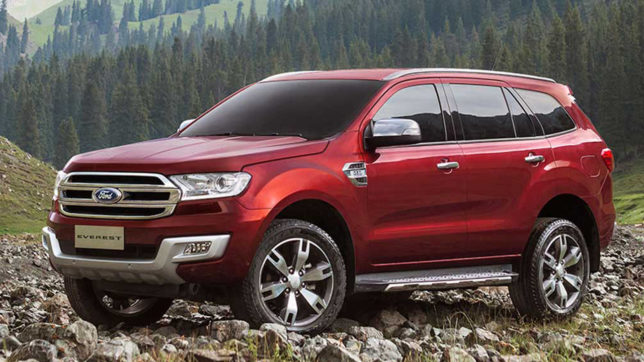 The Everest features a solid rear axle, body-on-frame construction, a diesel engine, and other things that give it some off-road cred. However, it looks more like it's set to do battle against the current Jeep Cherokee than the Jeep Wrangler. Plus, it looks hardly anything like the hyper-popular renderings from Bronco6G.com.
But let's put our tinfoil (sheet metal?) hats on for a moment though, shall we?
What if Ford has seen the reaction to the renderings on Bronco6G.com and because of their popularity, has decided to more forward with this design (or something like it)? I mean, if so many people have seen these renderings in the last year and expect 2020 Bronco to look this way, maybe Ford has taken note? After all, if people are expecting a retro-redo but are presented with the decidedly un-Bronco Ford Everest, could that lead to a flop? That'd be bad …
Let's take a step back in time, shall we? Remember this vehicle?
2004 Bronco Concept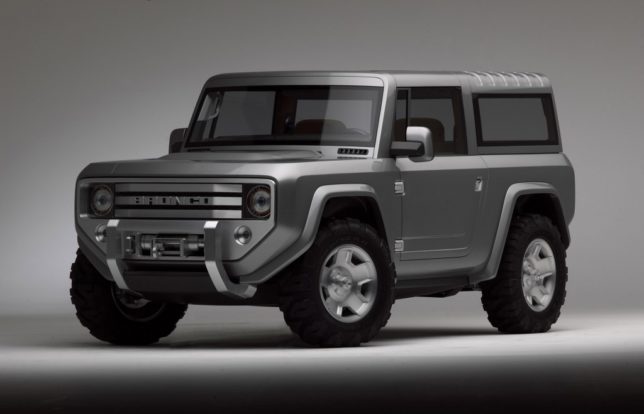 This is the Bronco concept that debuted at the 2004 North American International Auto Show in Detroit. People went gaga for it. However, it never progressed further than this concept.
One could argue the public is conditioned to want a retro Bronco when it debuts. Why would Ford do anything but that?
Troller T4
One other wildcard—and it is also a stretch—would be that Ford introduces the Brazilian-built Troller T4.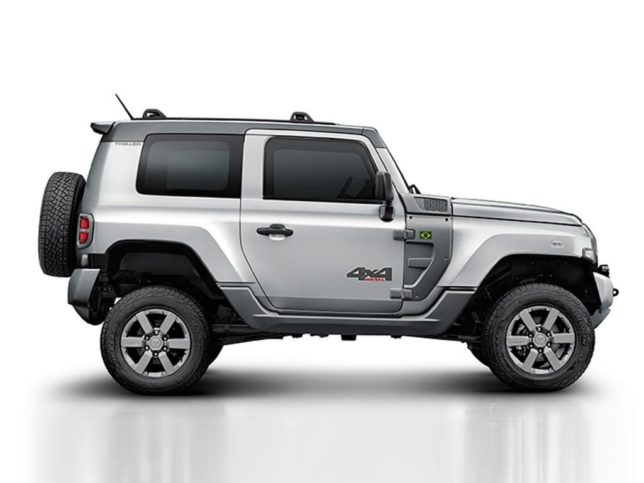 Ford bought Troller in 2007, and the T4 is based off of a shorted Ford Ranger chassis. The Troller also has some legit off-road cred, and is certainly more akin to being a Jeep Wrangler competitor than the Everest. However, since it's made for the South American market, it probably doesn't currently pass North American crash or emissions standards. But perhaps Ford has a new Troller T4 in the stable that it could sell in both hemispheres.
Whether we end up with something like the Bronco6G.com renderings, the Ford Everest, a Troller T4, a variant of the concept from '04, or something no one expects, there's been a lot of buzz about the Bronco, and that's likely to continue until we get a good look at what it'll actually be.