Travelers and overlanding enthusiasts from all around the world descended to Flagstaff, AZ recently to attend the 2018 Overland Expo West event. Men, women; young and old were present and brought all sorts of interesting two-wheel, four-wheel, or even "many-wheeled" rigs along for the festivities.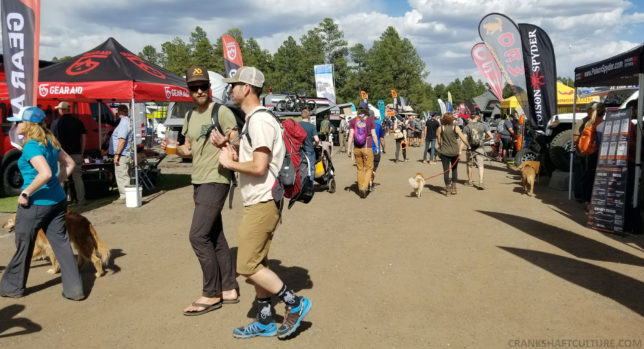 Just like last year, Overland Expo West was held at the Fort Tuthill County Park just outside of Flagstaff. Fort Tuthill is located about 10 miles outside of town in a picturesque but sprawling location. Lots of tall pines, lots of areas to check out, and lots of walking. I mean miles of walking. I'm glad I brought good shoes.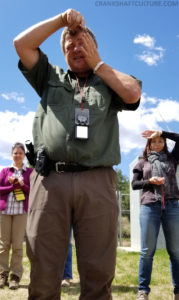 Additionally, Expo West hosted many informative, hands-on classes and workshops. Some classes featured were: "When There is No 911: Learn Proper Patient Assessment" (taught by Charly Aurelia of Mountain Forge); "Analog Navigation, Part 1: the Map;" "Analog Navigation, Part 2: the Compass;" as well as "How to Rebelle" (if you're a woman interested in running the traditional navigational rally held each October). I attended a few of the traditional navigational courses as I'll be competing in this year's Rebelle Rally, all women's navigational rally later this year. The information learned will be key to my success.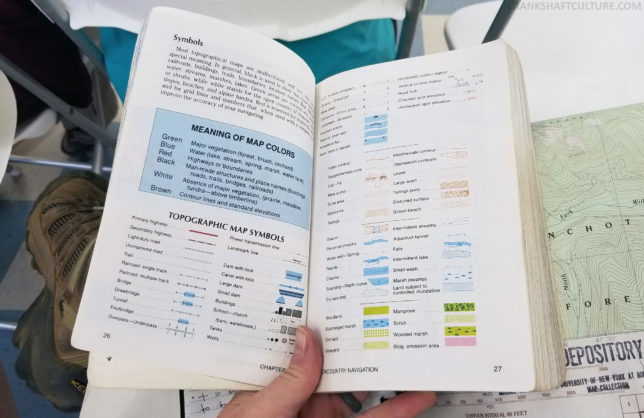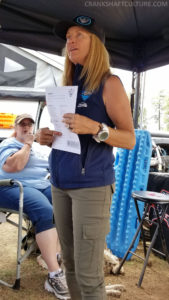 Each class or workshop was unique to a respective topic: wilderness safety, vehicle maintenance, backcountry recovery, communication must-haves, technology, and even how to pack light when overlanding. Oh, we can't forget couples classes too! Each class was held in a different venue: classroom tent, different-colored flag area, demo tent, etc. The long distances walked from one class to the next were worth it, but I learned so much. Attendees can really make their own experience, whether they focus on several classes or workshops each day, to only attending one here and there, each one has an abundance of knowledge to share.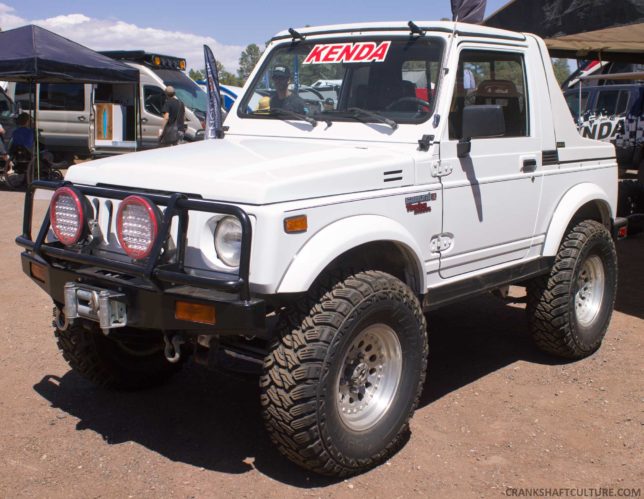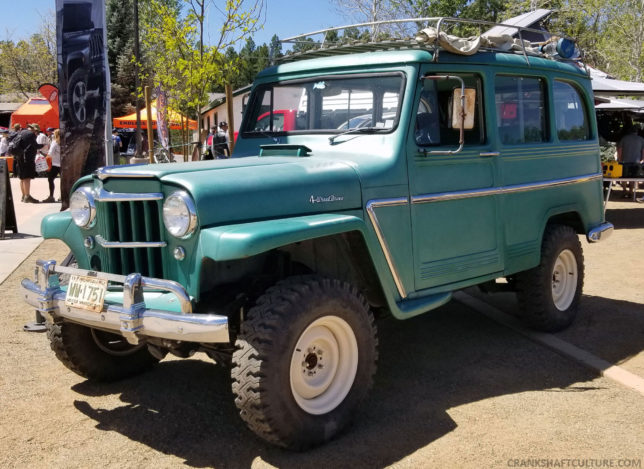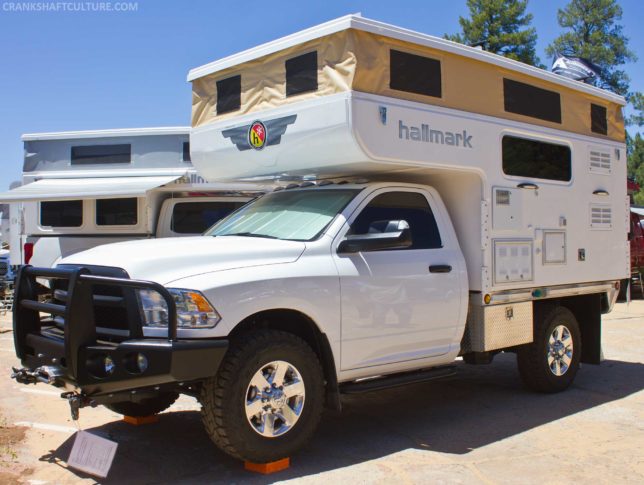 Amazing rigs—you must check out the tons of vehicles at Expo. Old-school home-built conversions to high-end wows that contain everything imaginable (costing more money than our house), there's something for everyone. If you plan to attend Overland Expo West you'll you'll need allow for ample time to check out the vehicles.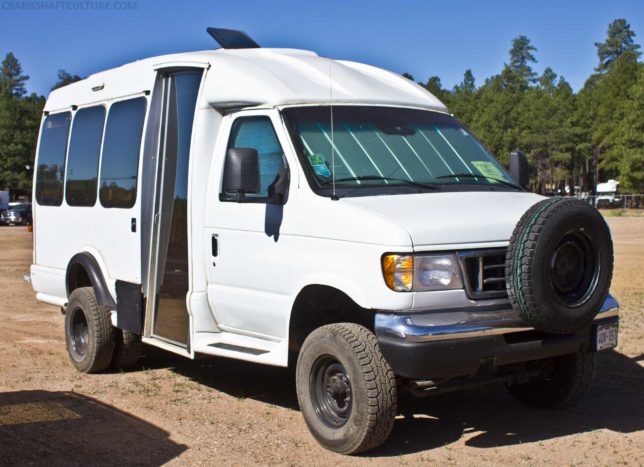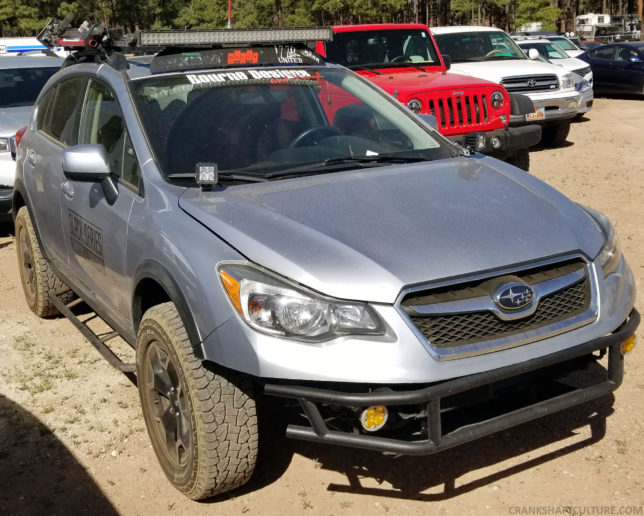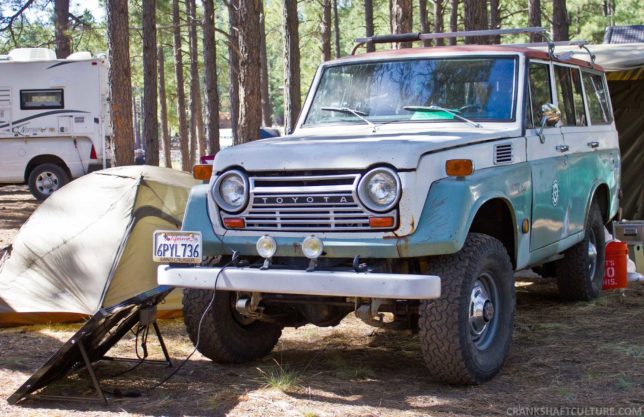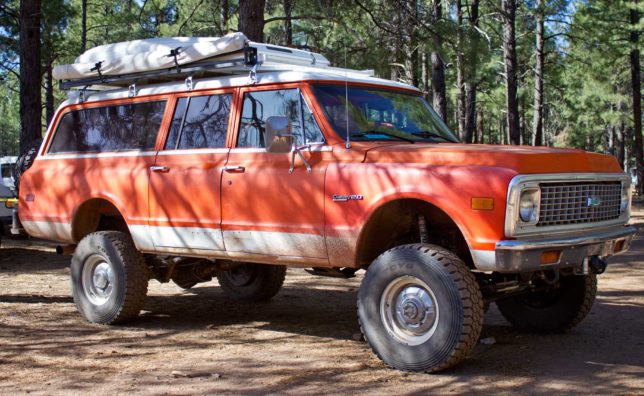 Featured vehicles include horsepower-hungry beasts in vendor row, but don't forget the hundreds of vehicles scattered about in camping areas or driving around coming to and fro. There's an abundance of awesomely crankshaft-powered machines. Each was built to its owner's perfection, or at least to its "attempted" perfection. Lifted, modified, re-geared, fabricated, revised in one fashion or another; each vehicle had a story, and owners happy to talk about them.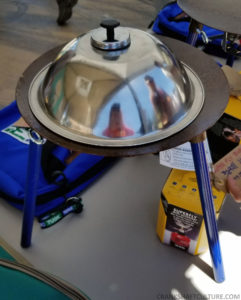 Along with each adventure vehicle, gear is also important. It can make you a smarter, more prepared, and confident traveler. Hundreds of products were featured and sold at Expo. From different roof-tops tents like the ones displayed by CVT (Cascadia Vehicle Tents) to awesome bungee cord systems from Tribe One Outdoors, Expo has it all. Another awesome item was the American-made Adventure Tembo Tusk skottle. This mini-me skottle has the option for two types of stoves, sits low to the ground or happily on a table or tailgate, and now features a domed lid.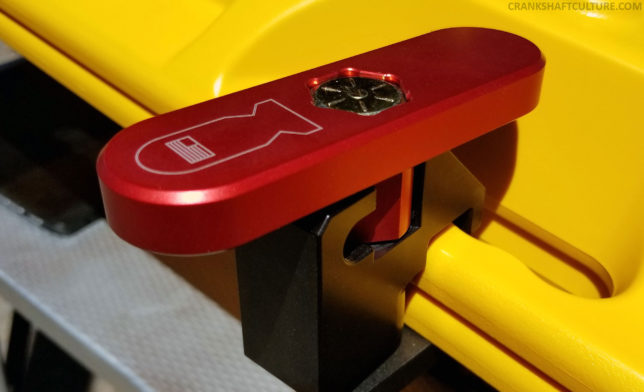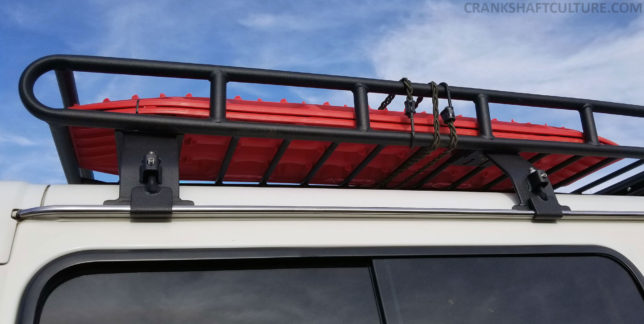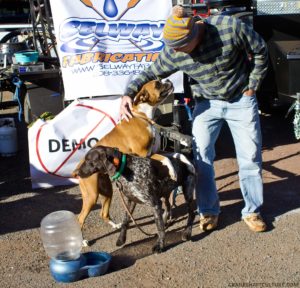 The best part for me, however, wasn't the gear, vehicles, or classes—it was the people. The travelers you met from the UK or Germany. The adventurers you met that live in your city or the country you plan to travel next. People that are knowledgeable, friendly, and helpful. Ones happy to give the shirt off their back to help you. I love this show. It's like a family reunion for me. Seeing long-time friends, and meeting new ones.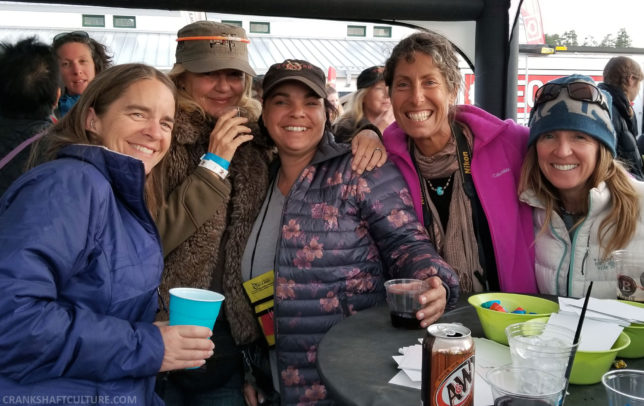 Go travel. Get outside of your comfort zone and talk to fellow adventurers. It doesn't matter if it's it's in your hometown or at Overland Expo West. If you get out there and start talking to folks, you'll learn a lot about them, yourself, as well as open a box of future travel opportunities. Just go do it.