Last Sunday was a time warp back to the early 1990s. OK, it also may have been the early 1990s in Japan, but it was a time warp nonetheless. Several JDM vans (and one sweet '70s Chevy van) headed for the hills of Washington for the Time Traveler's 4×4 Van Run.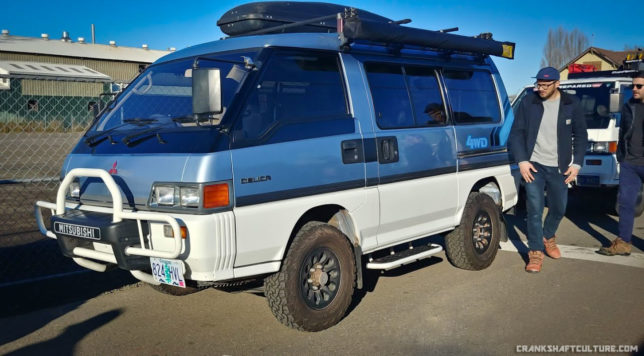 The meet, organized by Portland-based van importer and shop, Vanlife Northwest, started at the organizer's shop in North Portland, then headed out toward Washougal, WA and up into the foothills for a 4×4 van run. In addition to the old-school vans, there were a host of Jeep Cherokees, Toyota trucks, and a few other rigs to round out the action.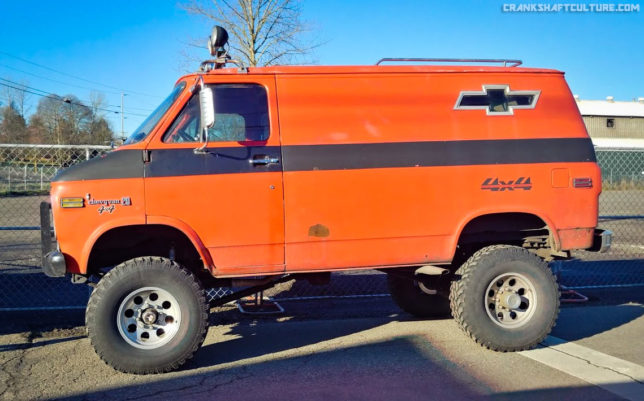 While the weather was sunny and breezy in Portland, it was a mixed bag in the hills with crazy-high winds in the upper elevations. Our destination was Three Corner Rock, a lookout high above the Columbia River Gorge. The trails were a mix of dirt, small rock, and a good amount of snow which made the trail challenging for some rigs.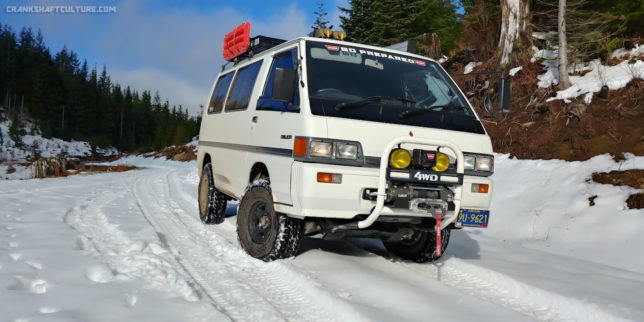 I piloted the Space Tractor, our 1989 Mitsubishi Delica Star Wagon on the trip. Equipped with 4WD, the trusty 4D56 turbo diesel, a WARN winch, and a set of Maxtrax, I was definitely outfitted as the recovery rig. In fact, I even got to pull out one of the Hiaces after Danny, the owner of Vanlife Northwest, made it up a gnarly hill climb only to get buried at the top. We had to do a double-line pull with my winch to get him out, but we did.
There were a few other tricky spots on the trail, but everyone made it to the extremely windy, cold, and foggy summit at Three Corner Rock, elevation 3,550′. With the frigid windchill, most people just took a few pics, some vids, and hopped back in their warm vans—myself included.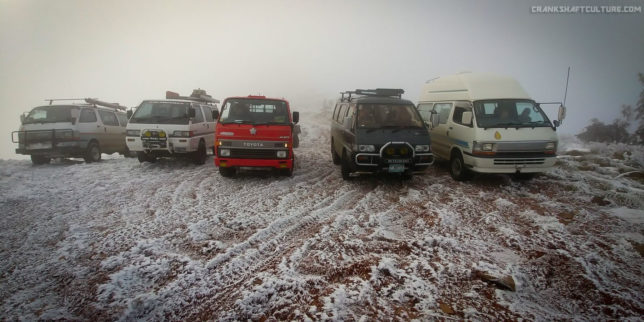 By the way, on the way up we even had some fun at a couple of play areas that allowed driver and vehicle to test their skill at some steep hill climbs and deeper snow.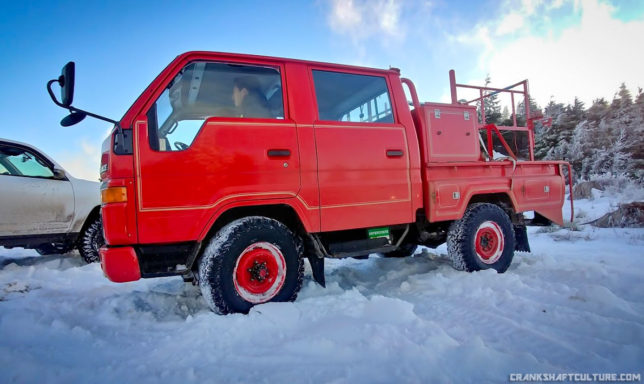 The great thing about these runs is that you get to know other fringe-lunatic … er … JDM van enthusiasts and 4WD fans. Everyone was super cool and we even had a nice warm fire midway down the mountain.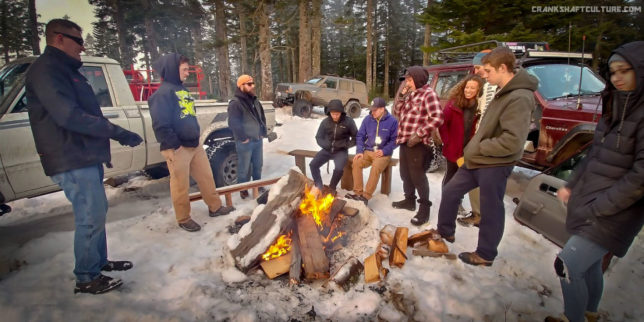 Big thanks to Vanlife Northwest for organizing the run, and I hope they put it on again because I'll be there. In the meantime, here are some more photos. Also, be sure to give us a follow on Instagram and Facebook.