Like much of the rest of the world, we're totally mad about the new Suzuki Jimny. As evidenced in post with the Jimny in Iceland, it's a fantastic platform that's truly as good as the automotive press says it is. Now, put your tinfoil hats on as I explore an admittedly far-fetched idea.
Suzuki withdrew from the North American market in 2013; it no longer sells cars here. So it's very unlikely the Suzuki brand will be opening new showrooms here anytime in the near future. But what about the Jimny coming here as another marque?
Suzuki, like other automakers, has strategic partnerships, and there are two existing partner brands that I could see as a Jimny joint venture.
Mitsubishi maybe?
As our resident kei car aficionado, Tuan, pointed out, since 2014 Mitsubishi's Minicab pickup, Minicab van, and Town Box vehicles are actually manufactured by Suzuki. There's an existing manufacturing relationship there. Mitsubishi is growing in the U.S. (their small Mirage is one of their best selling models) and the brand needs new models and something to get consumers excited about. Add to this the company's recently announced "Small But Beautiful" strategy, and it sounds like a Jimny could be slotted into the lineup. Maybe call it the Montero again? Maybe the Montero Jr.?
Admittedly, this is probably an unlikely scenario. But this leads us to conspiracy No. 2. That tin foil hat on tight?
Toyota tie-up?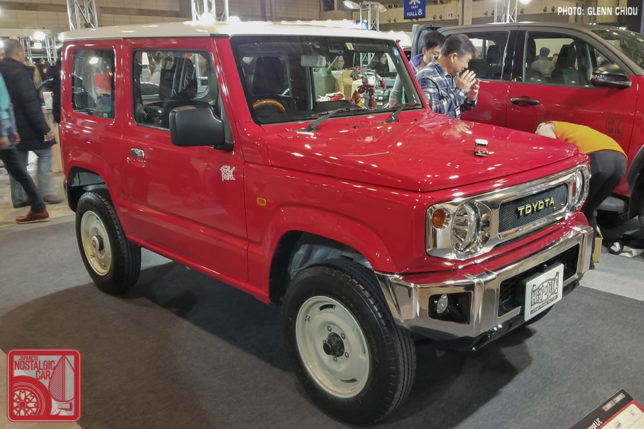 On August 28, 2019 Toyota purchased a 4.94% stake in Suzuki, and Suzuki will spend $455 million to buy shares of Toyota. While the partnership has been said to have occurred so collaborative research and development can happen on things such as autonomous cars, it does make me wonder if other things could happen … like a Toyota-badged Jimny. Hear me out …
Toyota has hinted at having a smaller 4WD vehicle to compete against the Jeep Wrangler. Even Motor Trend reported on this back in 2018. The outlet quoted Toyota's North American CEO, Jim Lentz, as saying, "There's room for an authentic small off-road SUV. Everyone moved out of that segment because of truck CAFE ratings. But we're getting a lot of requests from folks who want another FJ or some variant."
While Toyota still currently offers its 4Runner and Land Cruiser SUVs, both are larger and more expensive vehicles. Perhaps a Jimny with a Toyota badge could grace North American showrooms?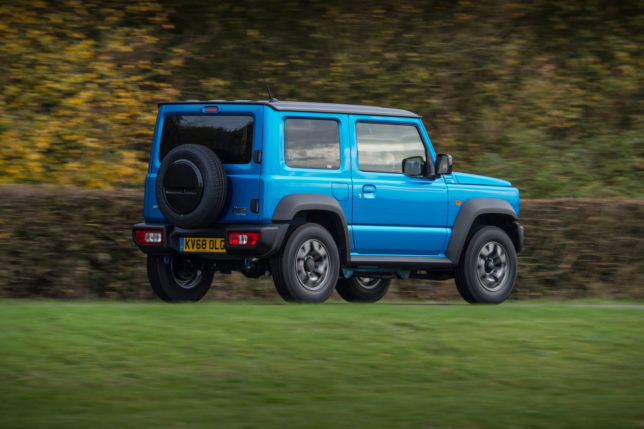 This all might simply be an exercise in conspiracy, frankly, because the Jimny would have to be federalized and pass crash tests. That being said, it is on sale pretty much everywhere else in the world including Europe, which does have the NCAP (New Car Assessment Programme) safety program. And for what it's worth, the latest Jimny was rated 3 of 5 stars. For comparison's sake, the Mitsubishi Mirage (which we currently own), got 4 of 5 stars. Modern Jimnys have all of the safety equipment all other modern vehicles have, including multiple airbags, lane keeping, anti-sway technology, and more.
As longtime Suzuki fans, we hope the Jimny comes to North America in some fashion. While I'm not going to hold my breath, it'd be amazing if it did, and we'll be first in line to buy one.