I've long held the belief that a vehicle's nickname manifests itself. It shouldn't be forced or given prematurely. Well, we decided that our project Jeep Cherokee now has a nickname: Cranky.
Why Cranky? Well, this is Crankshaft Culture. Also, there have been bumps along the way since we inherited the vehicle. They day we got it home, the radiator hose blew. We had duplicate keys made and they didn't work. We ordered a trailer hitch, and it came damaged so much so that the powder coating had come off and the holes wouldn't line up in the chassis—twice. It's a mish-mash of metric and standard bolts, which requires you to have nearly every wrench ever produced, and just when you think you've purchased everything you need, you find out you need a 15/16 socket for the adjustable track bar. Sometimes I feel like it's a cranky old man who is set in his ways. However, much like a cranky old man, it actually has a heart of gold and despite it's demeanor, is actually pretty awesome.
Skyjacker 3″ Lift with Black Max Shocks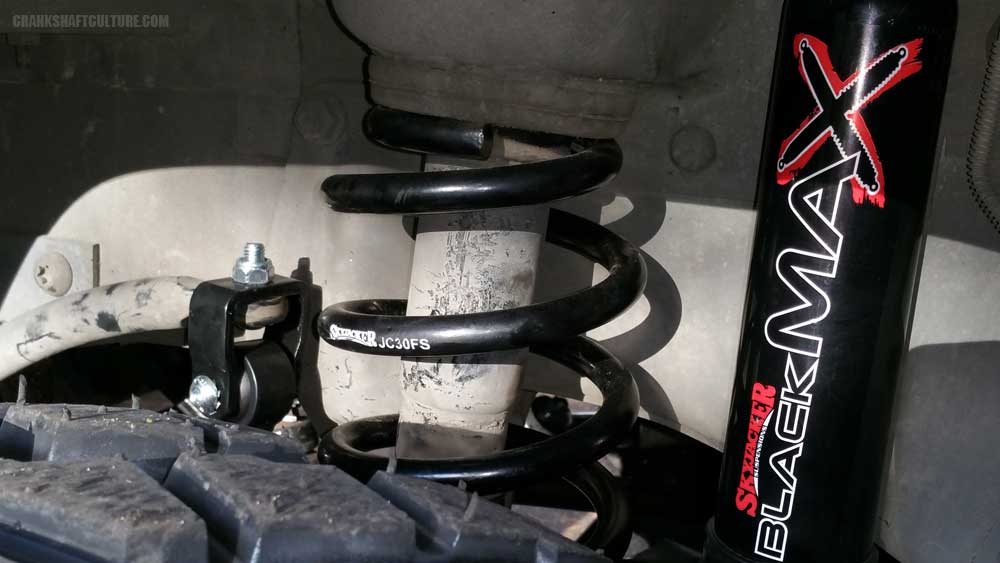 Anyhow, Cranky has its first modification installed. This is a 3″ Skyjacker lift kit, which is composed of new front and rear springs, Black Max shocks all around, and longer lower control arms. This is exactly the size lift I was looking for, and I can't wait to get some miles on it. More to come for that.
In addition, we also added an adjustable track bar from Metalcloak and JKS Quicker Front Swaybar Disconnects.
Yokohama Geolandar MT+ tires and Mamba MR1X Wheels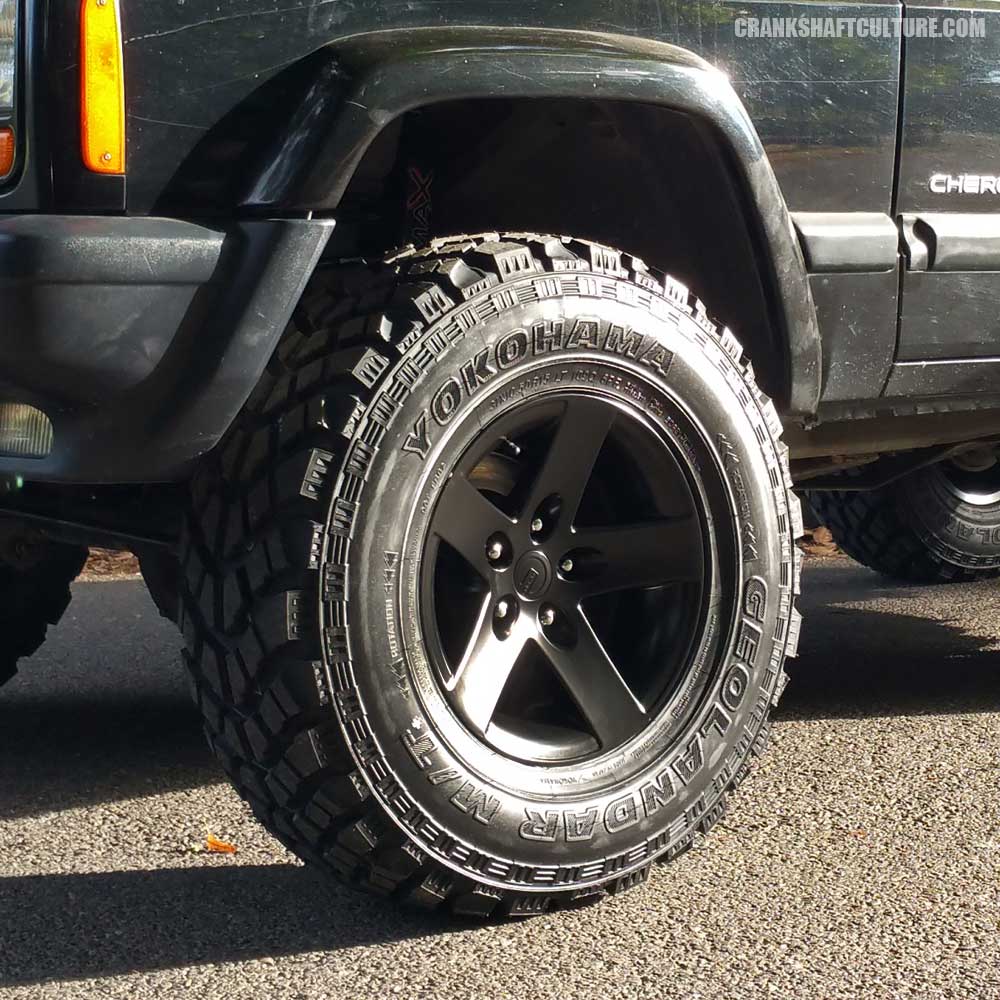 The next modification is a set of 31×10.50 Yokohama Geolandar MT+ mud terrain tires mounted on 15×8 Mamba M1RX wheels. We've been long-time Yokohama fans having run them on our cars for years. When we got the Jeep, my dad had equipped it with (29″) Yokohama Geolandar A/T-S all-terrain tires. They did quite well off road, but we wanted something with a more aggressive tread pattern for when we leave the pavement. We actually got seven of these and will equip our trailer with them, too. However, we'll need some spacers to get them to fit, so they don't rub against the leaf springs. We have about five miles on the tires right now, but will have a full-on review as soon as we can get more miles on them.
And as you know, we've had a heck of time choosing wheels that weren't hideously ugly. We decided on the 15×8 Mamba MR1x wheel, which mimic the OEM Jeep Moab wheels offered in both 16- and 17-inch sizes. We did opt for black, despite the fact I initially didn't want to. However, now that they're on the rig, we really dig it.
We have more parts on the way, including JCR Off Road Sliders and their Vanguard front bumper, and look forward to continuing Cranky's build up.
Stay tuned for a full review of the Skyjacker kit as well as the Yokohama tires.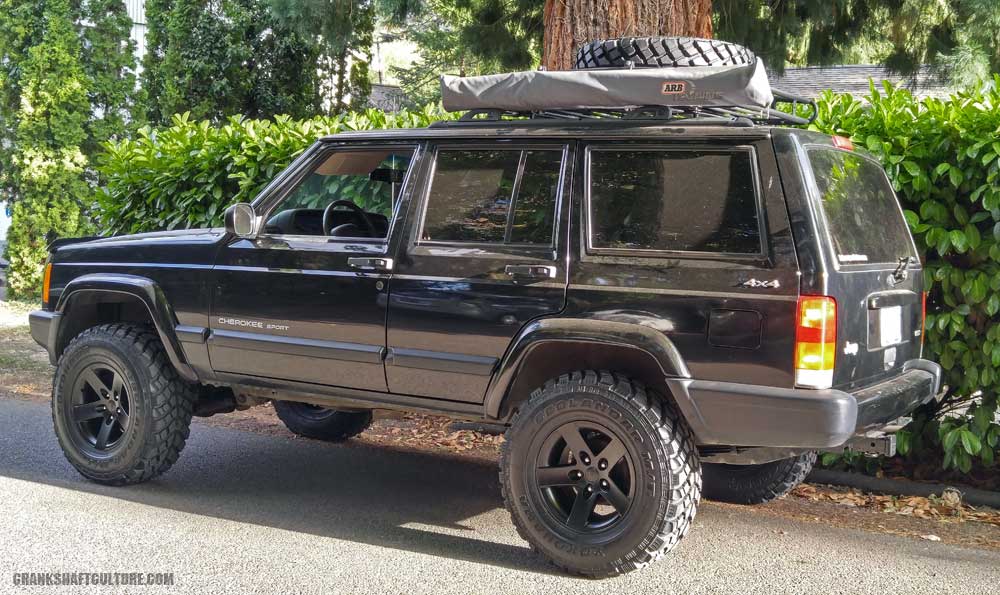 Photos by Mercedes Lilienthal