Airstream, the iconic American manufacturer of aluminum trailers,  is launching a new, smallish trailer called Basecamp. Technically, Airstream is relaunching the product, since they sold it back in the 2000s, but discontinued it sometime around 2008. That happens to be when I first saw one and fell in love with it. It was sleek, stylish and compact. That continues with the new version.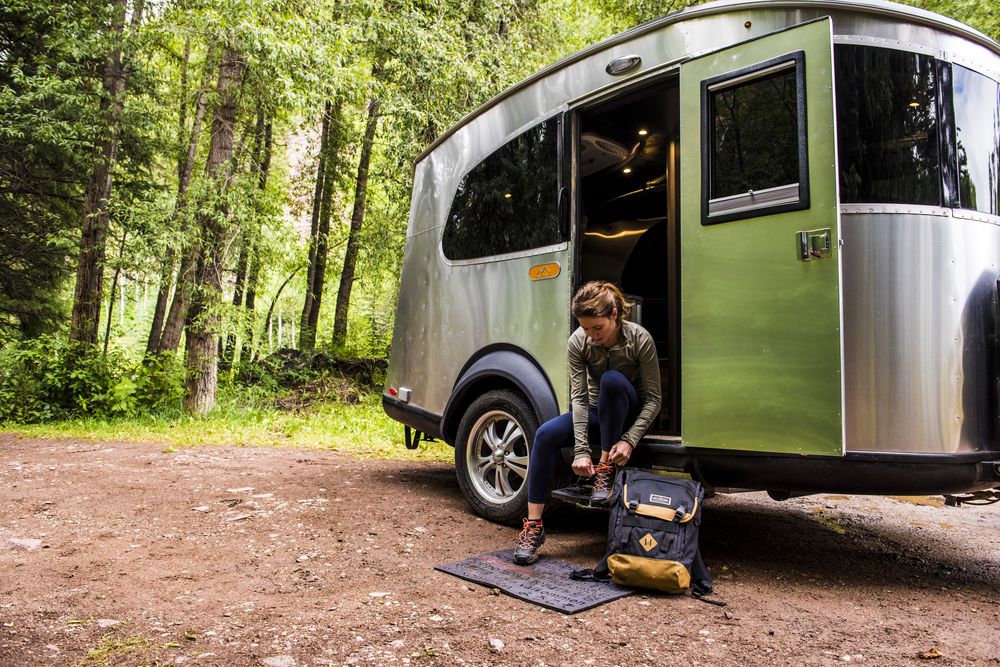 Handcrafted in Jackson Center, Ohio, the Basecamp, which weighs in at a base weight of 2.585 lbs., is a lighter version of an Airstream and can be pulled behind many smaller, less powerful vehicles. It's also the lightest trailer in the Airstream fleet. But, with aggressive approach and departure angles, the trailer is good for use on more uneven terrain, such as dirt roads.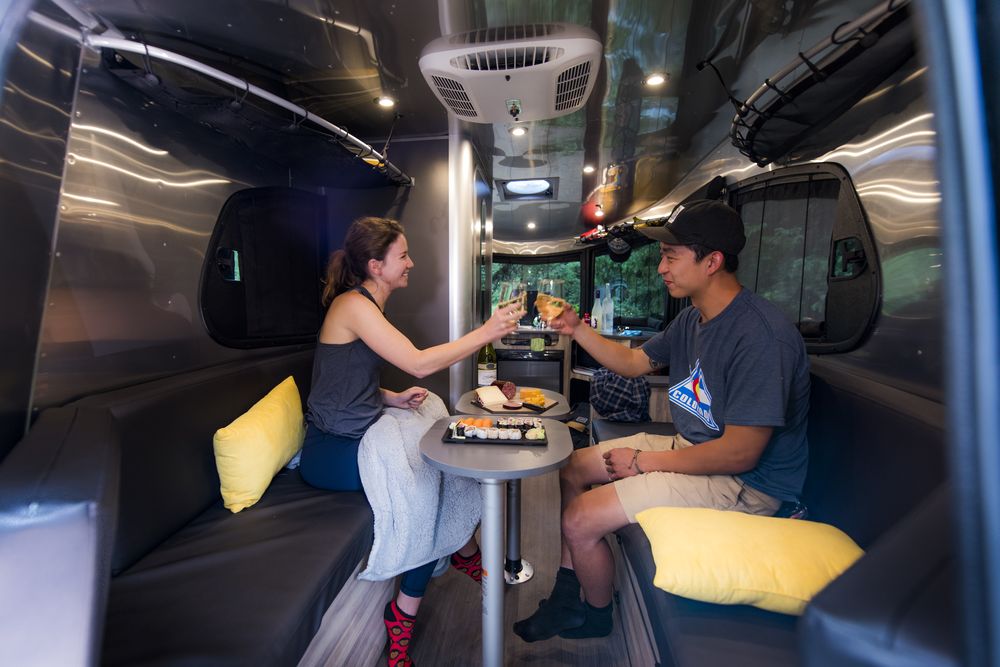 Other features include a convertible rear space for eating, sleeping, and gear storage; flexible storage space and tie-downs; bathroom with toilet and shower; cooktop, stainless steel sink, and refrigerator; wireless Bose Bluetooth Soundlink Color speaker; and plenty of additional options.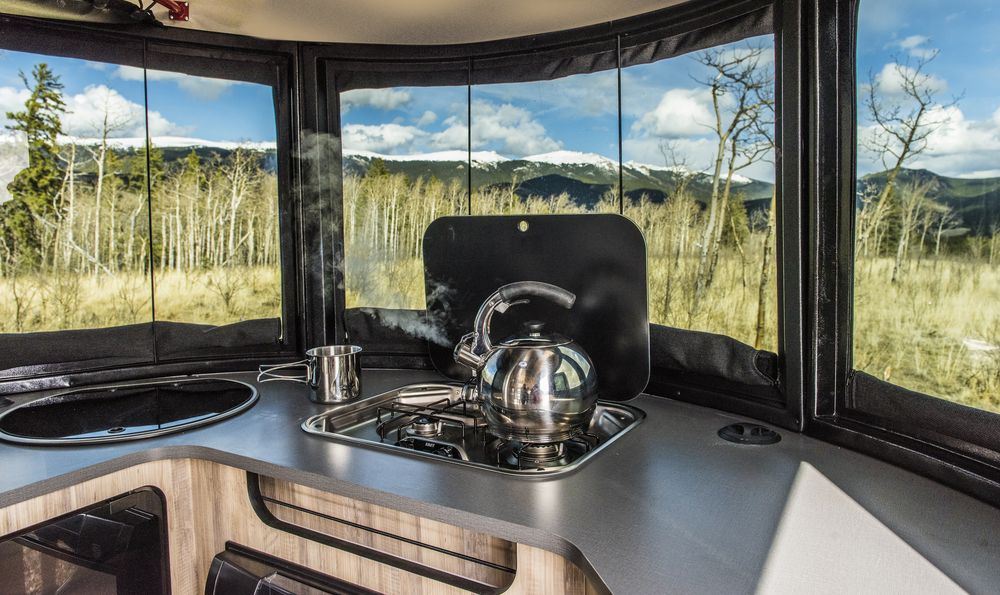 Basecamp was designed in collaboration with Bryan Thompson, an automotive designer with more than 15 years of experience working with top global automotive brands. Basecamp has an MSRP of $34,900, and Airstream dealers are taking reservations now and will begin receiving inventory in October.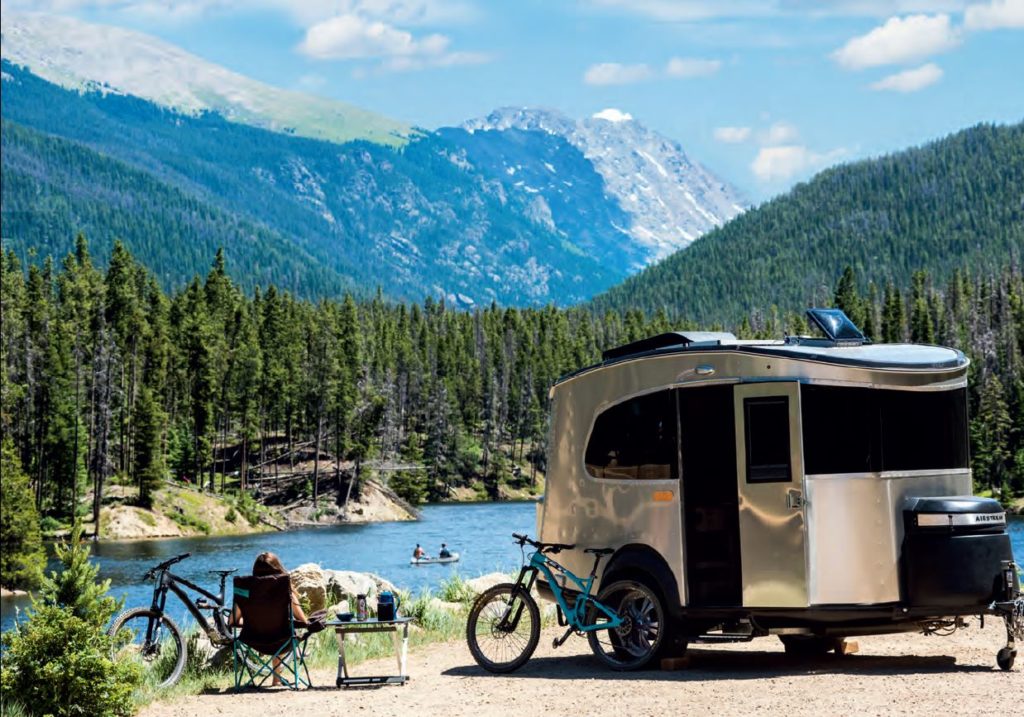 While certainly not cheap, this thing is ultra cool. It's just enough to live in, but not too enormous to be cumbersome. More info over at Airstream's website.