I'll make no apologies: I like Yokohama tires. I first had  Yokohamas back in 2006 when I got a set of 205/50/16 AVS ES100 tires for my Scion xB . A couple years later, I shod my Toyota Yaris' wheels with 195/55/15 S-Drives. In fact, I just replaced them last month with the same tires. So when it came time to upgrade the rubber on our 2001 Jeep Cherokee, we turned to the fine folks at Yokohama.
A few years back, when my dad still owned this Jeep, I suggested going with Yokohama's A/T-S all-terrain tires in a 235/75/15, and that's what he got. A good tire, for certain. However, it was time for a change in size and possibly tread pattern.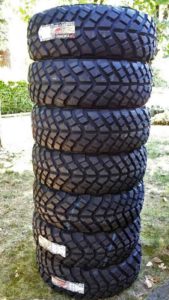 Sure, on-road performance is great, but how are these tires when the pavement ends? We've had the Geolandar MT+ tires in a wide range of terrain from dirt roads to gravel pits, sandy hills to snow, and yes, a bit of mud.
On dirt roads (at full tire pressure) the tires performed well with good grip. At higher speeds on dirt, the tires would break traction from time to time, but it was never surprising, and corrections in the steering would allow for traction to be regained quickly.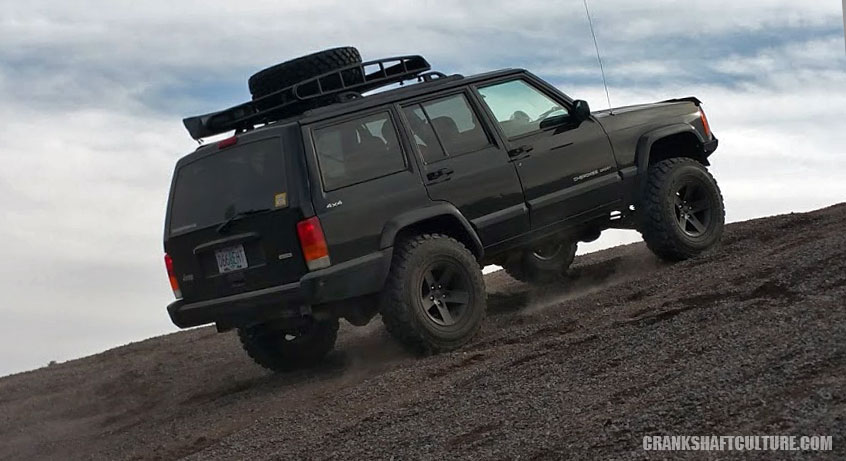 On looser, finer dirt, the Cherokee felt planted and stable. And in the brief time we were in snow, they appeared to fare well. However, we were never in more than a few inches.
To be honest, while this is a mud-terrain tire, I haven't really gotten a chance to push it in the goop. However, in the little bit of mud we did find, the tires cleaned out well and gave us plenty of forward motion in four-low. We'll have to report back with more mud meanderings.
Directional Mud Terrains?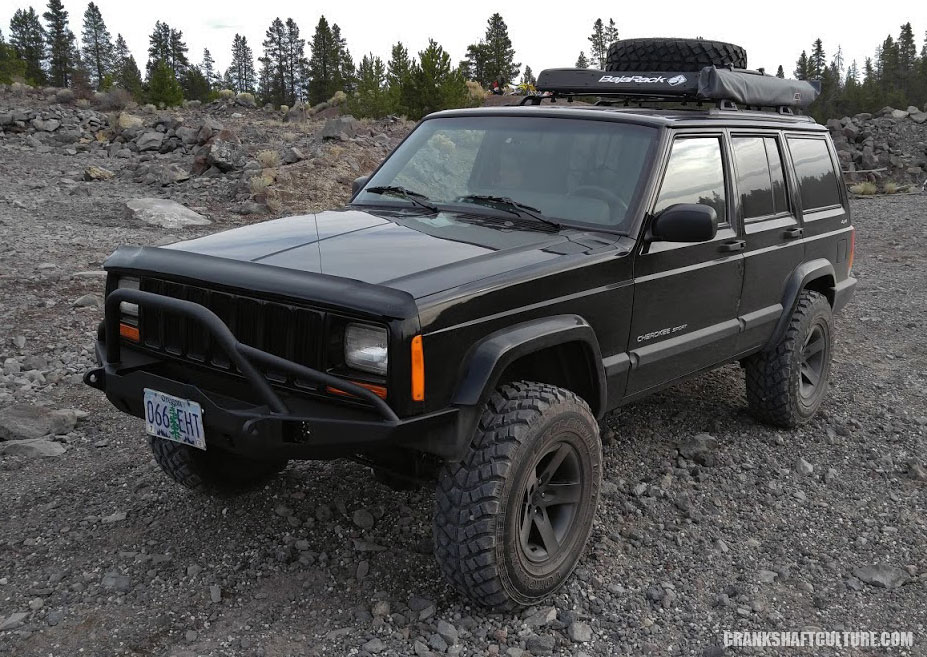 As far as I know, there are only a couple directional mud-terrain tires on the U.S. market. The pros of a directional tire are superior wet traction, better handling, and fuel efficiency.
The cons are the fact that you cannot do a true tire rotation—only front to back—unless you have the tires dismounted, flipped, and remounted. However, so long as we do those regular rotations, these tires should give us plenty of treadlife.
Another alleged downside can be traction in reverse. While I haven't personally experienced this, I've read that traction may be affected when driving, well, backwards. This could come into play if you're attempting to reverse out of some thick mud. I actually own a set of directional mud terrains from another manufacturer, and have never had an issue.
Final Thoughts
I've got several hundred miles on our Geolandar MT+ tires and, so far, I really dig these tires. They look great, have performed well, and are quiet and comfortable. Prices will vary, but a Google search shows about $174 per tire at the time of publication.
As time progresses, I'll be sure to provide updates on the tires' performance, wear, and how they tackle the various terrains they'll encounter.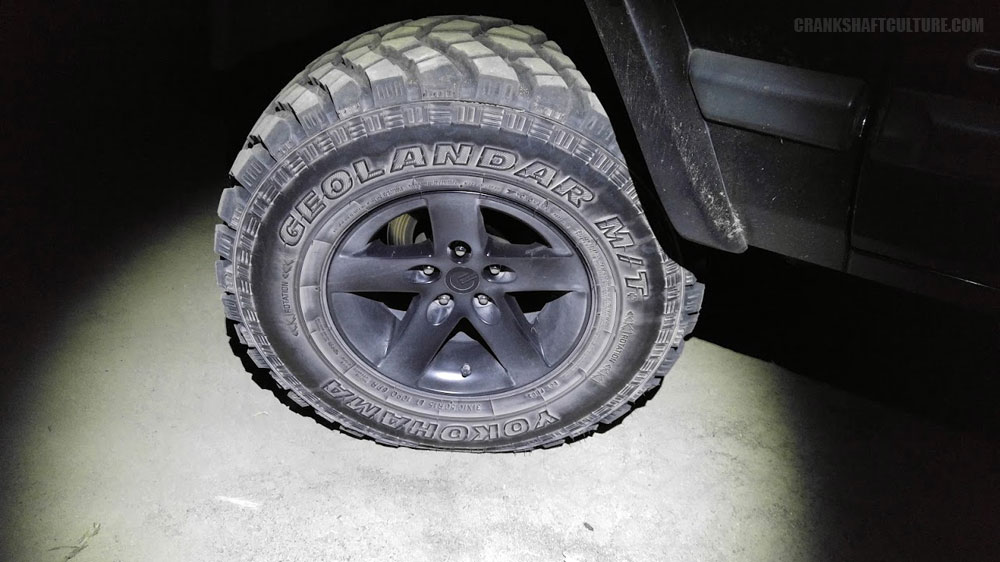 Photos by Andy & Mercedes Lilienthal