This meme: This is my New Year's resolution.
We picked up our 2001 Jeep Cherokee, aka, The PDXJ, in July 2016. Almost immediately, we started working on it, and we haven't slowed since. Whether it was standard maintenance things, minor repairs, or aftermarket upgrades, I feel like all we've done is work on the thing. And while working on a project vehicle can be very rewarding, at some point it's nice to just drive it!
Do you remember the TV show The Brady Bunch? The boys were always working on their bicycles, but never shown riding them. I'm feeling like that. I swear, all we do is work on this thing. I'm ready to drive it! And when we do drive it, we discover there's something else that needs to be fixed. A wheel bearing. A U-joint. An axle seal. A radiator hose. Don't get me wrong, it's a labor of love. But I'm ready to actually use it for what's for: getting out and exploring.
Since July we have done the following:
Replaced upper radiator hose
Changed oil, and air filter
Replaced differential fluids
Installed trailer hitch/wiring
Installed a BajaRack Mule roof rack and ARB 2000 Awning
Added wiring for ARB Fridge/Freezer
Added an Optima Yellow Top battery
Installed Skyjacker 3″ lift kit, Metalcloak adjustabale track bar, JKS Quicker Swaybar Disconnects, and Daystar bumpstops
Added new 31×10.50×15 Yokohama Geolandar MT+ Tires on 15×8 Mamba Offroad Wheels
Installed JCR Vanguard winch bumper and WARN LED lights
Installed WARN VR10-S winch
Fixed battery temperature sensor
Removed bug guard from hood
Had alignment done
Had front wheel bearings and front axle U-joints replaced
Had 4.56 gears, 30 spline axles, and ARB Air Locker installed at Nitro Gear & Axle
Changed differential fluids again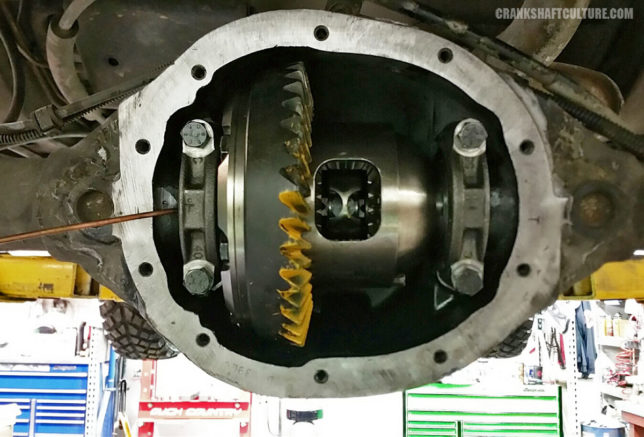 We have done all the work ourselves, sans the alignment/u-joints, wheels/tires, and regear/axles/locker. And we're not done yet. We need to replace the spark plugs, test the coil packs (getting an intermittent cylinder three misfire), replace the front swaybar bushings, and install the swaybar disconnect perches for when they aren't in use.
Don't get me wrong—we're extremely fortunate to be able to have this vehicle, pay for the repairs and upgrades, and have friends willing to help out. I don't want to sound like a whiner. The PDXJ is great.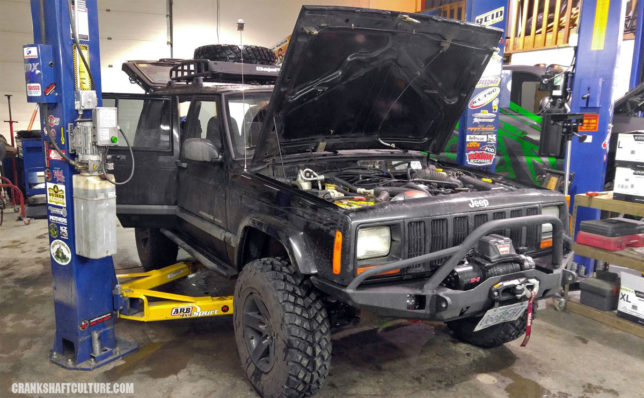 That being said, I'm ready to take it out wheeling, but alas, there's work to be done. But for 2017, hopefully we can get some of this done in a timely fashion so we'll have a reliable, capable XJ to take out onto the trails and on our adventures. Until then, if you need me, I'll be under the hood.