You've got your 4WD vehicle, and you're wanting to add larger tires on it. Cool! You'll likely be able to go more places and do more things with that extra bit of meaty rubber and you know they look good. However, there is one downside that comes along with adding larger tires: Your rig is now slower, your  fuel economy is going to take a hit, and your factory gear ratios are buggered.
Your car, truck, or SUV leaves the factory with specifically calculated ratios with regards to your overall tire diameter and axle gear ratios to give you a good mix of performance and fuel economy. But when you increase the size of your tires—the overall diameter—these are going to be effected. The easiest way to get the power and economy back are to change out the ring and pinion gears in your front and rear axles.
Our Jeep
Let's look at an example. Our 2001 Jeep Cherokee, aka The PDXJ, left the factory with 225/75/15 tires, which were about 28″ in overall diameter. When we got our Cherokee, it had been shod with slightly larger 235/75/15 tires which were 29″ in diameter.  This is only about a 2% increase in size, and acceleration and fuel economy are hardly affected. However, when we added our 31×10.50×15 Yokohama Geolandar MT+ tires, that meant our tire size was 9.5% larger than stock, which is significant. While we immediately loved the looks, we didn't love the loss of power and fuel economy. Plus, fifth gear became mostly useless because that factory gearing, a 3.07:1 ratio, is just too darn tall.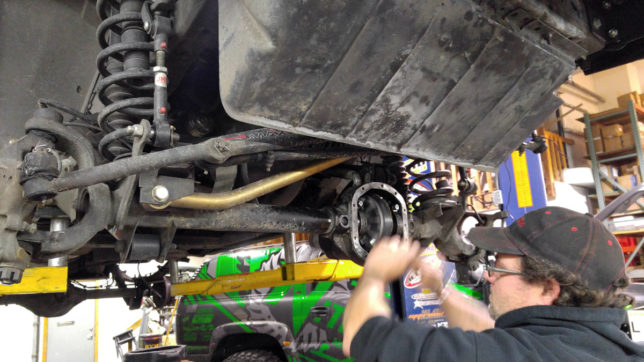 The easiest way to get that power back is to regear the axles. We talked to the crew at Nitro Gear & Axle in Cashmere, Washington, and they recommended a regear to either 4.10 or even lower 4.56 axle ratios to bring back the pep and fuel economy. Selecting the right ratio for your rig is critical. Select a ratio that's too high, and you won't get enough of that acceleration back. Select a ratio that's too low, and your engine RPM will be too high on the freeways and your fuel economy will be terrible. We opted for the 4.56 ratio for a mix of acceleration and fuel economy. Plus, if we ever decide to make the leap from 31-inch tires to 33-inch tires, our ratio will still be in that sweet spot for performance and fuel economy.
Other Upgrades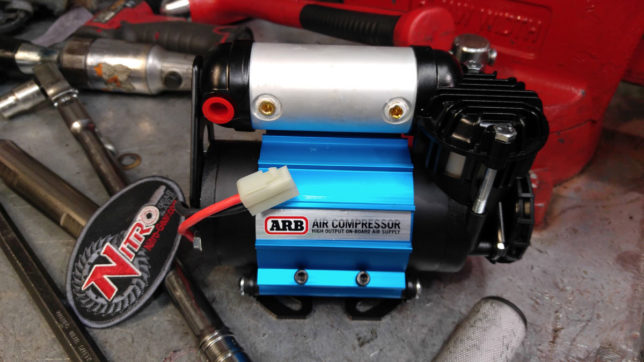 And while we're working on the driveline, we figured we might as well make a few upgrades while we're down there. We're having Nitro install an ARB air locker in the rear axle for maximum off-road traction as well as an ARB on-board air compressor. This will eliminate having to open up the rear axle again in the future.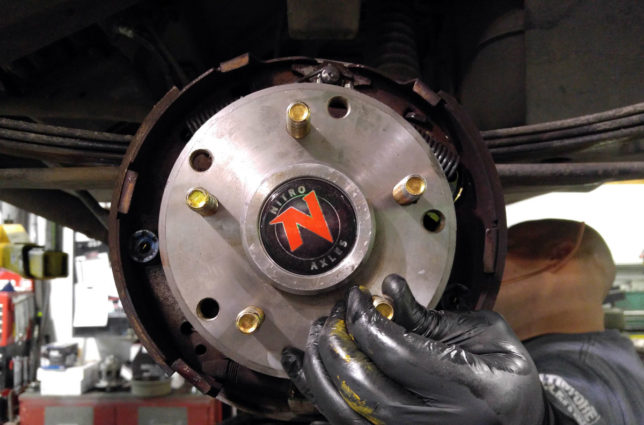 We opted to stick with the DANA 35 rear end. The D35 has a reputation for not being the most durable rear on the market. So in order to make things as bomb-proof as possible, we are upgrading to 30-spline axles from Nitro Gear & Axle, too. Better safe than sorry. We're not planning to beat the snot out of our XJ, and hope these upgrades will give us a long life out of our D35.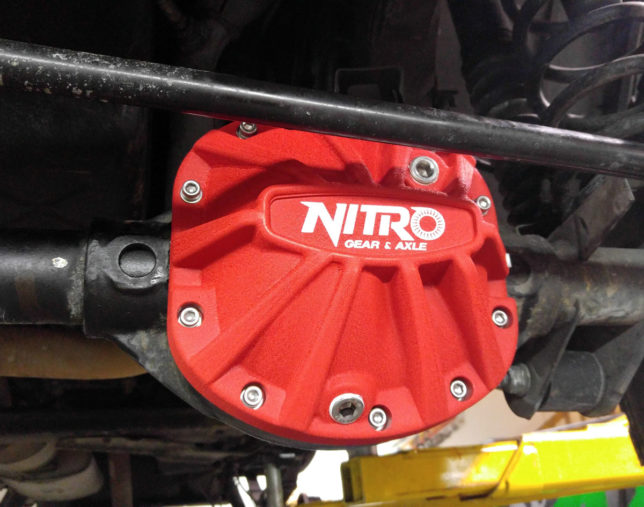 The final upgrade we're making is new differential covers from Nitro. These diff covers have drain/fill plugs, unlike the factory covers which require complete removal of the covers to change out the gear oil, which, frankly, is a royal pain in the ass. Plus, these are more durable and look great, too.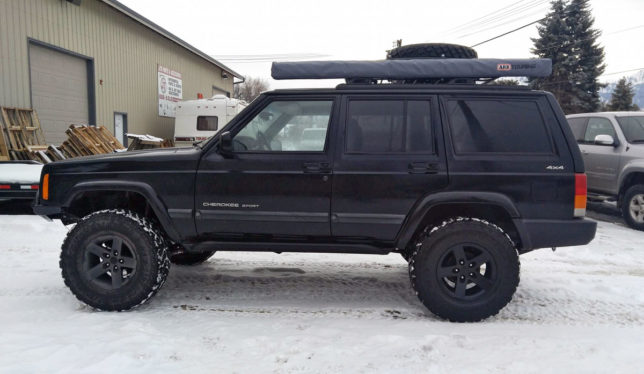 There is a break-in period for the new gears, so we'll take it easy the first few hundred miles or so, then we'll swap out the fluid at 500 miles.
We're looking forward to seeing how our Cherokee does with the better gear ratio both on and off the pavement, as well as putting that ARB locker to good use. We'll report back with our impressions soon.
Photos by Andy & Mercedes Lilienthal