Photos by Mercedes Lilienthal
There are desolate stretches of highway, and then there's U.S. 50 in Nevada, also known as the loneliest highway in America.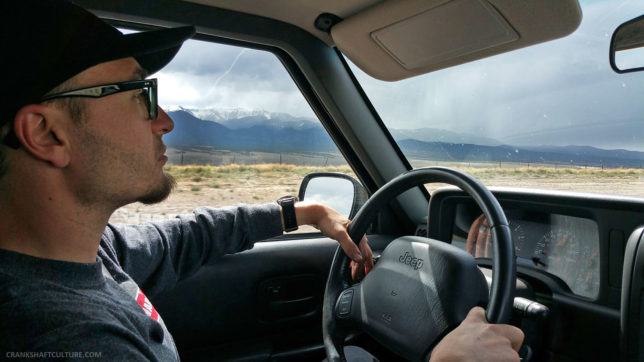 We have traveled parts of this route twice on the way home from Overland Expo West in Flagstaff, AZ. U.S. 50 runs east west, and parts of the Nevada stretch, especially from Ely to Fernley, are amazing—and for a variety of reasons. Firstly, the desolation from Ely to Austin is incredible. It's just two-lane blacktop and scrub brush for miles and miles and miles with little other than wide open spaces and the occasional antelope. The times we traveled Ely to Austin, some 147 miles, the skies featured low, heavy, dark clouds flanked by picturesque snow-capped mountain tops and occasional God rays of sun puncturing through like laser beams from the heavens. Dramatically lit mountains make you realize just how small you really are. Both trips through showcased working cowboys herding cattle along the massive valley floor for an added bit of Western Americana. In fact, the Pony Express went though this same area, with the original route paralleling much of U.S. 50. There are numerous small historical markers about the Pony Express and other various things from bygone eras.
This expansive landscape paired with the cinematic cloud lines create epic road-tripping eye candy. Add to it the desolation and you've got a unique place. I should also note—it was very windy both times we drove through.
Of particular note for its beauty is Steptoe Velley, nearest to Ely. This scenic area does have places to check out, such as the Ward Charcoal Ovens State Historic Park and Cave Lake State Park. We haven't stopped at either but would like to.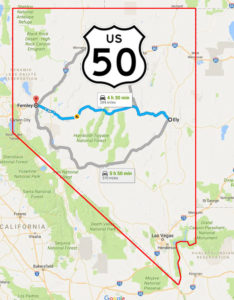 ---
Name: U.S. Route 50 (Nevada)
Surface: Pavement (100%)
Notable Towns: Ely, Eureka, Austin, Fernley
Don't Miss: Snow-capped mountains, stunning emptiness, low-hanging clouds, historical markers
Watch Out For: Gusty winds, antelope, your fuel gauge
Summary: Hundreds of desolate but beautiful miles
---
There are only a couple of sleepy towns along the Nevada section, most of which list their elevation instead of population. This would include Eureka (population 610) and Austin (population 192). You'll want to stop for gas here, too. FYI, U.S. Business 50 runs into Fernley (near Reno), whereas HWY 50 runs all the way to Sacramento.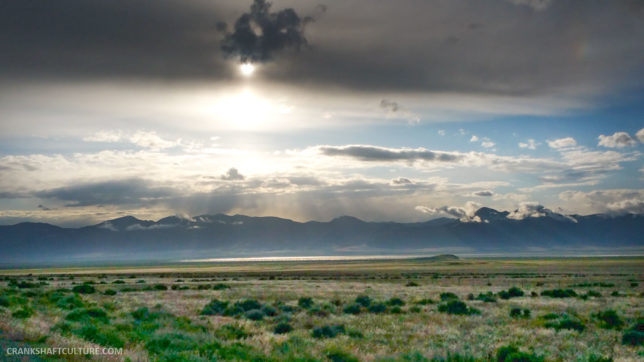 The Nevada section of 50 is an amazing, desolate, and hauntingly beautiful part of the U.S. and is definitely a recommended route if you happen to find yourself in the area.