No matter where you travel or how you get there: via car, truck, plane, boat, snow machine, skiff, or even a scooter, you'll need the right gear, gadgets, and go-to necessities. Plus, you'll need the right mode of transportation to get you there. Adventuring is an art form. Here's how we do it.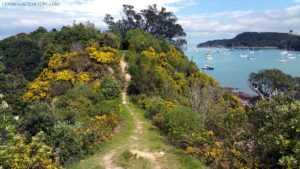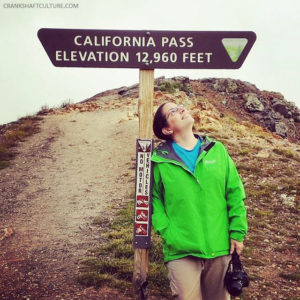 Andy and I have been together for nearly 17 years. Yep, we've been married almost 13 of them. We've traveled all throughout the world together: from Pickwick, MN to Portland, OR; Osnabrück, Germany to Onekaka, New Zealand; Needles, CA to Newcastle, Australia—we've covered a lot of ground together. In flight, on road, off road, on water, on tandem bikes (highly recommended if you need practice communicating!), or on snow, we've had many experiences. They've been fantastic, freakin' hot or cold, flippin' gorgeous, and fantastically adventurous. Each with it's own vibe, intensity, and challenges. Traveling is one of the main reasons we fell in love with each other (insert audible "awww" here!).
Over those 17 years we've learned a lot, a metric ton. A metric shit ton to be exact. What to do, what NOT to do, how to communicate, how to stay cool under stressful situations (or at least try to), what to pack, and what to leave behind. Packing? Preparing? Simple some say, right? Well, not necessarily. Even though you may be within a stone's throw of civilization most times, there are critical items you should always have packed and along for the ride. We haven't been perfect packers during our years of tarmac and dirt travel, but we've gotten pretty dang good at it. Here's our take on how to prepare for each type of adventure.
On Road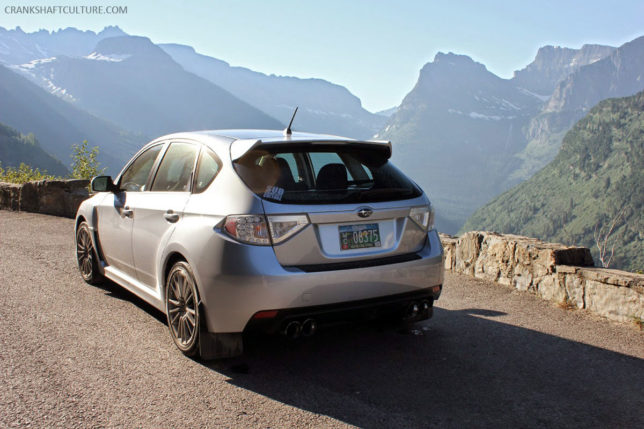 Touring the tarmac in populous places: Grab your clothes, toiletries, sunscreen, a map, and go. Well, it's almost that easy. It's important to know where you're staying (friends, hotels, Airbnb, couch surfing) or at least know when you'll start looking for a place to stay (we suggest looking no later than mid-day the same day). It's equally as important to know where the best local places are to eat, be merry, and imbibe. It's good to have emergency contact names/numbers of people you could call with you too, in case of trouble. I'm not saying you'd fall down a flight of stairs while looking at the coolest artwork across the restaurant just to chip your tooth … but I'm sayin' it'd be a good idea to have that info handy in case the unfortunate becomes the reality.
We always bring our emergency kit too—it's got just about everything to care for scrapes, bites, bruises, headaches or tummy-aches, and then some. It sounds silly to bring that if you're putt-putting on the pavement, but it's better to have solutions immediately available vs. grenading yourself to the nearest Walgreen's in rough or embarrassing shape. Trust us, we've been there and done that. Don't ever want to do it again. Make sure to bring necessary paperwork and passports if traveling to other countries. That's very important. Oh! Technology is worth mentioning. In addition to a GPS and map, it's good to grab charge cords for your devices, as well as the devices themselves. Bring along walkie talkies, CB, VHF, or Ham (if you're into that kind of thing). Lastly, we always pack an extra pair of underwear—well, at least I do. Heck, you never know what will happen or where you'll end up during your city adventure!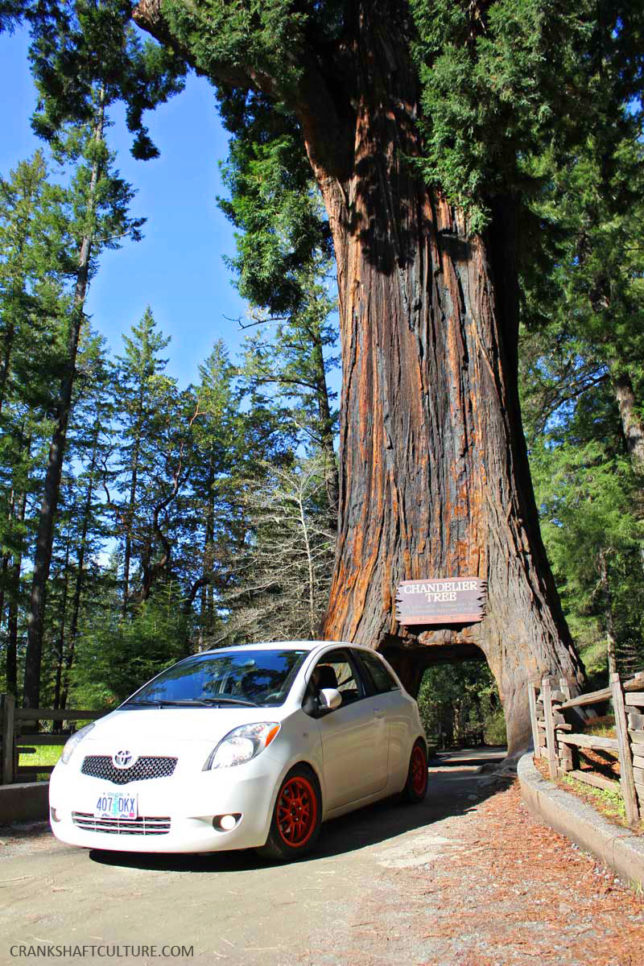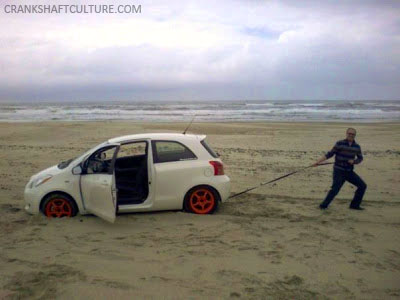 We have one strict on-road rig, our fabulously fun-to-drive 2007 Toyota Yaris (that has no name). It's been with us for nearly 10 years, just turned over 90,000, and is a kick in the pants to drive. It has, like all our vehicles, a manual transmission. Lowered, K&N intake, custom exhaust, DC Sports header, Tein and Tokico after-market suspension, and crazy orange Konig wheels wrapped in sticky Yokohama tires—we get smiled at more in this tiny tike than anything else we drive. Or laughed at when Andy decides to get it stuck on the Oregon Coast. (Hey, hey! – Andy)
Off Road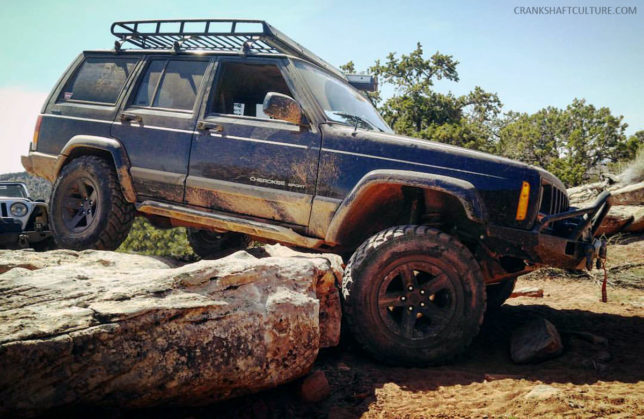 Riding the rugged roads in your region: Grab everything from the aforementioned paragraph, the kitchen sink, and then some. I'm just kidding. Well, kind of. For Andy and me, it depends how "rugged" of off-road you plan to traverse over. To some folks, rugged off-road driving means touring around in their new AWD on gravel roads with a mud hole or two after an afternoon's rain. To others, it means weeks of getting your highly modified lifted and locked 4×4 rig ready before you even leave for your off-road adventure. Most people fall somewhere in between. We fall into every one of these categories.
We have two "off road" capable vehicles. Each is specifically modified or used for different types of use. First, we have our beloved silver 2013 Subaru WRX hatchback named Rexie. Secondly, is our black 2001 Jeep Cherokee XJ Sport, affectionately named The PDXJ.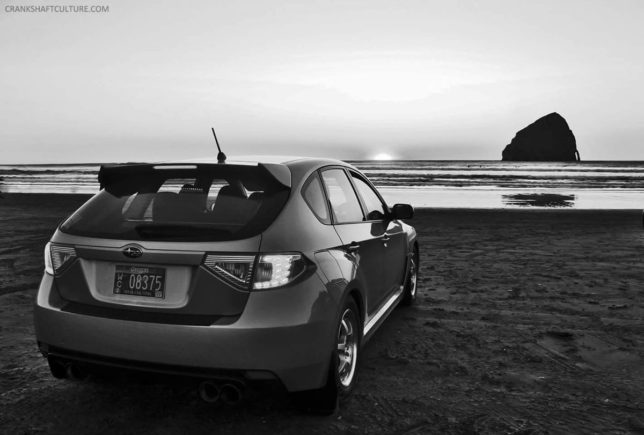 Rexie is a horse-power happy AWD that adores the pavement as much as it loves to eat gravel for breakfast, lunch, and dinner. We use this as our touring and rally-inspired rig. This quintessential on- and off-road touring car has ESM 001 wheels with grippy Continental DW Extreme tires, a Magnaflow cat-back exhaust, Rally Armor mud flaps, and plenty of get-up-and-go when you need it. We love that oh-so-mean boxer engine growl. In the winter, Rexie is our snowmobile, as we equip it with smaller wheels and aggressive snow tires.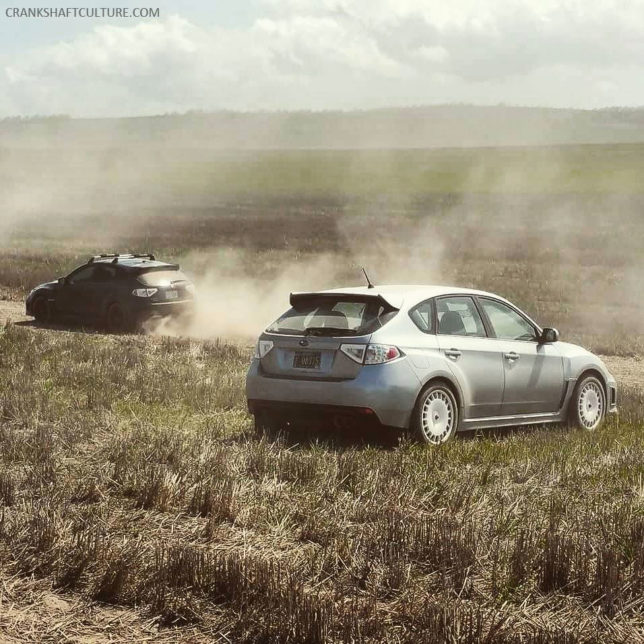 We happily load up our necessities and head off to our excursions. Rexie is a touring car that's happy being parked at trailheads, hotels, or our buddy's house. It's not our camping vehicle. It's our overnight stay or week-long refined roamer that's been to many places, including wine regions all across the West Coast and even Okanagan Valley, Canada.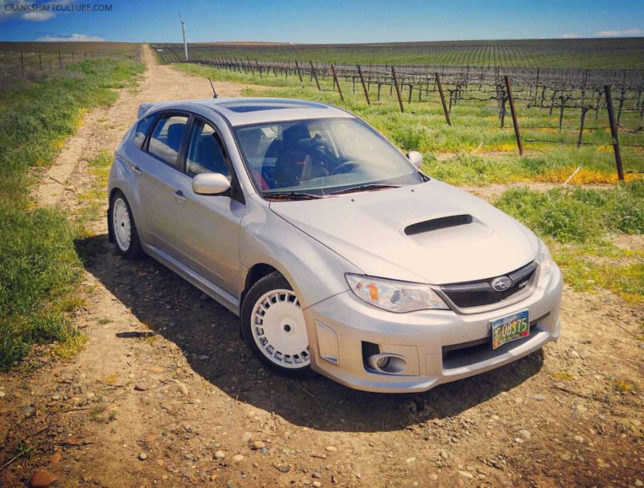 The PDXJ, on the other hand, is a very capable, modified, loved, "ever needing and wanting upgrades" 4×4. This Jeep's got a lot put into it: a rear ARB air locker, front and rear JCR Offroad bumpers and rock sliders, WARN ZEON 8-S winch, 4.56 gears/upgraded 30 spline rear axles from Nitro Gear & Axle, a 3" lift from Skyjacker, as well as Black Max shocks. It also runs meaty Yokohama mud-terrain tires, a Metalcloak adjustable track bar, and a BajaRack roof rack. It's ready to tackle just about any rough terrain: slick rock, steep snow, or sand dunes. We acquired The PDXJ (in stock form) in July of 2016, and since we've built it up, it's proved its capability. A lot has gone into this XJ; it's been on some amazing adventures.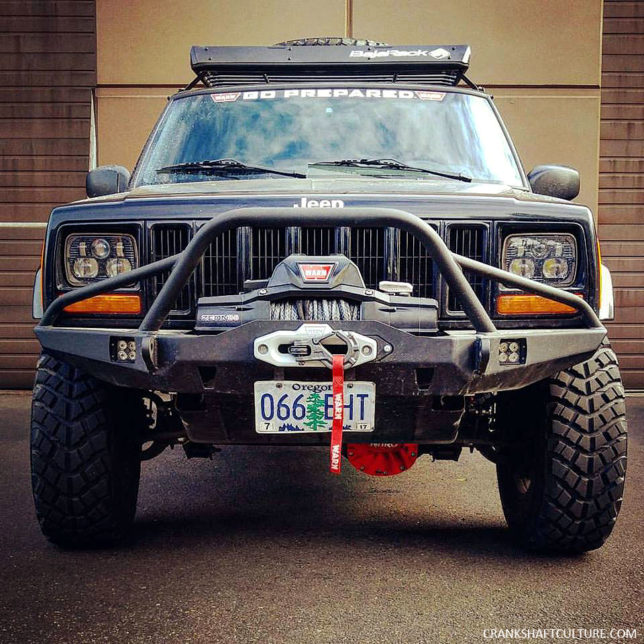 In particular, The PDXJ has barreled through on- and off-road trails from the Jp Magazine Dirt 'N Drive, slick rock and boulder crawling of the 2017 Easter Jeep Safari, the tarmac trek down to Flagstaff, AZ for Overland Expo West, Oregon coast sand dunes, and then some! Fixing, wrenching, using … fixing, wrenching, using … fixing, wrenching, using … you get the idea. Currently, it's up on jacks under our carport with brakes torn apart. We gotta get that done before the NW Overland Rally next month.
The PDXJ is our overlanding, 4×4, camping, and true adventure rig. Along with the above parts/pieces, it boasts a hardwired system to plug in our ARB fridge, a hitch to pull our trusty custom Dinoot J-Series trailer with a rooftop tent from CVT, as well as a deep cycle battery to lengthen our ability to live off the grid.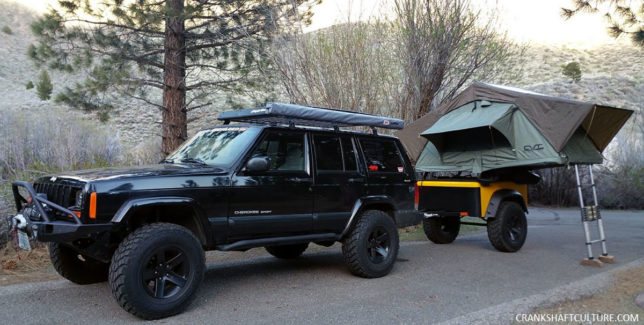 These enhancements have allowed us the ability to store necessary gear, technology, and gadgets for some serious time away from this laptop and our home. We plan our major off-road trips methodically: we've created a checklist for summer and winter requirements so we can check off pertinent items — without missing a beat.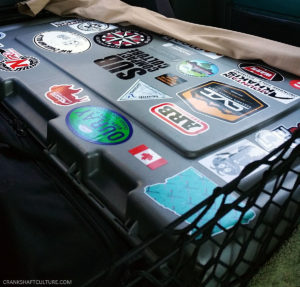 In addition to gear, clothing, paperwork, and necessities mentioned already, we bring quite a bit more to our longer off-road excursions. Food (items for the fridge and a "dry goods" bin), sleeping bags, inflatable pillows, and lighting for our roaming home come with us. We pack our large metal toolbox (which we've used on way too many trips thus far!), our off-road WARN recovery kit (containing a recovery strap, D shackles, a snatch-block or two), and our Magellan TRX7 that guides us to our routes.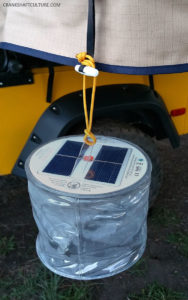 Additionally, we bring several gallons of pre-filled water, plenty of propane for our camp stove, and the stove itself.
Our tech backpack holds miscellaneous items we need for camping. Plenty of solar-powered lights (our favorites are the inflatable Luci Lamps—see photo at right), headlamps with extra batteries, and LED lights that plug into cigarette lighters or onto the battery. We also have a battery jump pack to jump a dead vehicle or charge tech devices. Our jump pack paid for itself already with jumping a dead car in our driveway when we've least expected it! Best $80 spent.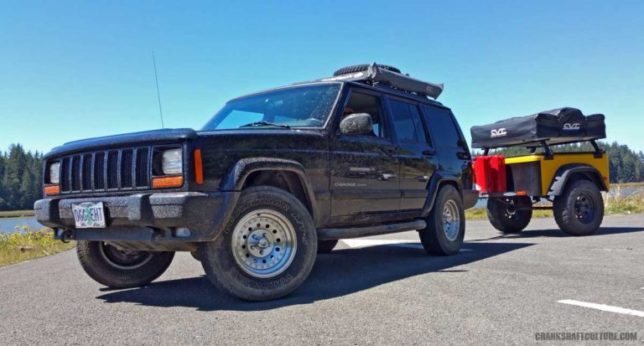 Lastly, on any major excursion, we buy some Sweetarts. Yuck, you may say. For us it's a tradition. Even though I eat most of them, it's a fun thing to eat when you're in BFE and you are on- or off-road, are or are not near any towns, and possibly, just maybe, don't want to be found. If you happen to find us anywhere with one of our traveling tourers, I'd bet we're prepared for the adventure and have our Sweetarts in hand.