Photos by NWAPA / Josh Mackey
Every year the Northwest Automotive Press Association (NWAPA) gathers 30 journalists together to test SUVs, crossovers, and pickup trucks to determine the Northwest Outdoor Activity Vehicle of the Year at Mudfest. The members-only event is a playground for journalists and automotive manufactures alike, because it takes place at The Ridge Motorsports Park in Shelton, WA.
I mean what kind of car nut doesn't want to spend two days driving a variety of cars on and off-road, especially at an auto enthusiasts' playground? The Ridge is a fantastic racetrack and the thought of driving the latest trucks, like the Ford F-150 Raptor, RAM Power Wagon, Volvo V90 Cross Country, and Mazda CX-5 had me salivating.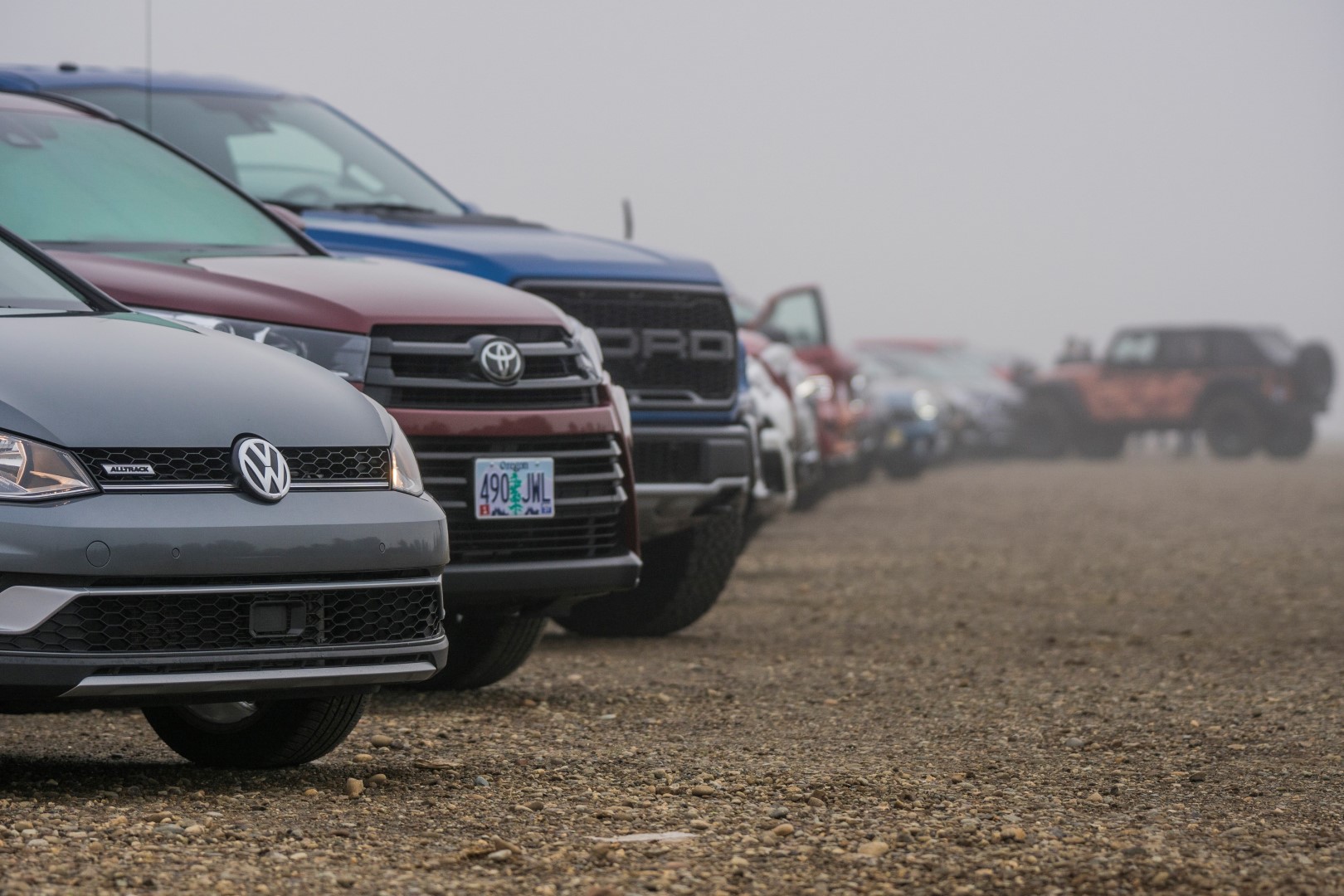 Testing was performed on the miniature replica Ridge GP go-kart track and a custom off-road course, however. The smaller Ridge GP features the same layout with scale grade changes so there's less opportunity to go faster than 40 mph.
But that's a good thing, because you get to test the handling capabilities of every crossover through tighter turns, while still going fast enough to screech the tires. The dirt course leaves plenty of space to see the cars in its natural habitat—covered in dirt, mud, and breaking loose the rear end.
It's one of the few times you'll see brand new vehicles like the Honda CR-V, Land Rover Discovery, Mercedes-Benz GLS450, and Acura MDX wander stray from the everyday drive to Starbucks and get pushed around a go-kart track and covered in a stylish layer of dirt and mud.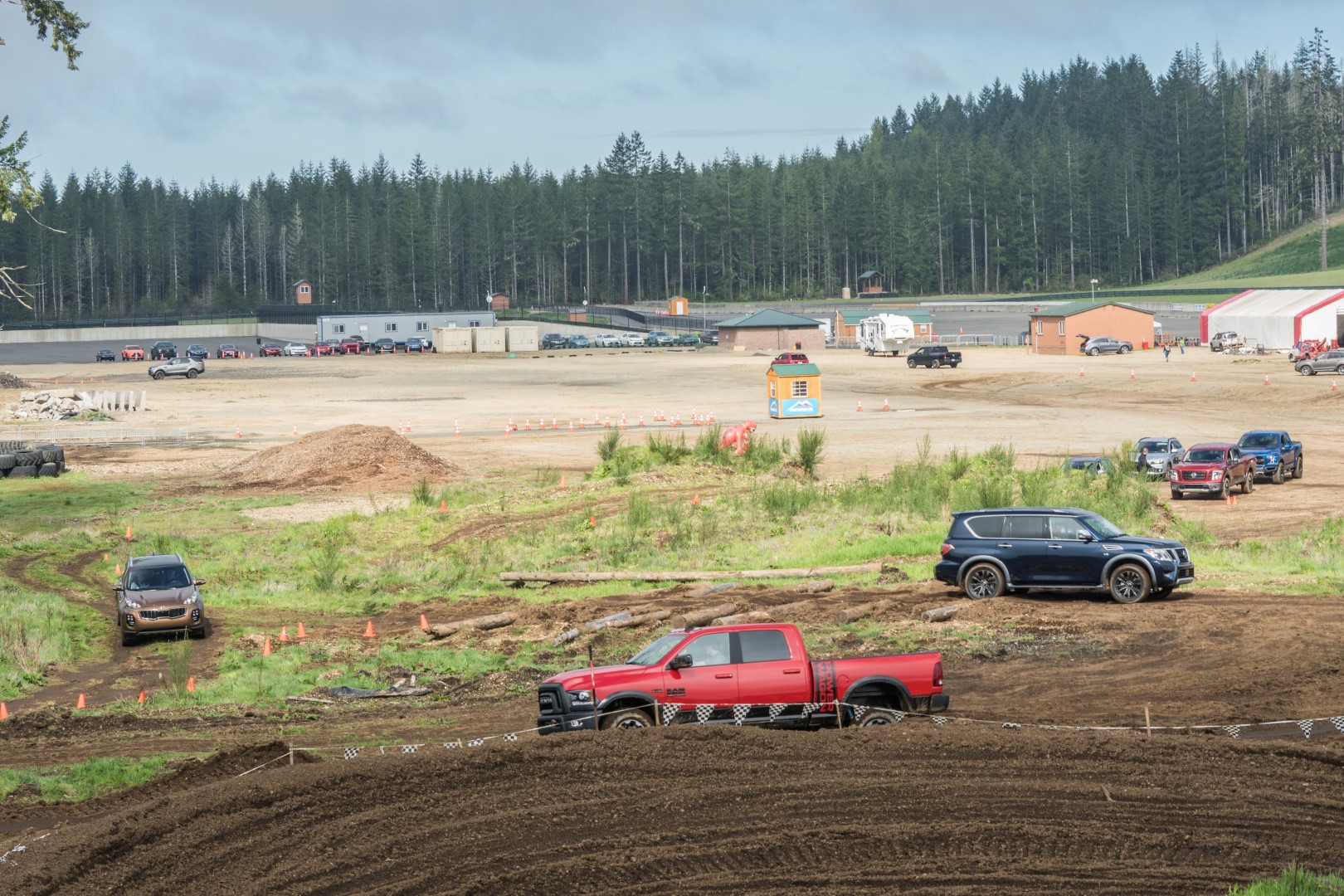 A total of 27 cars were available for journalists to drive and compare among six different classes. Every journalist scoring was required to drive every vehicle on The Ridge GP and the off-road course before submitting their votes for each vehicle class and an overall winner.
I did not drive every vehicle in both driving scenarios because I was the event organizer and preoccupied with making sure everything was going well. I managed to sneak in some seat time and the seven vehicles below are my favorites.
Honda CR-V Touring AWD
The Honda CR-V is handsome, utilitarian, and dependable—it's not surprising Americans buy more of them than any other CUV. Honda's latest all-new iteration adds a 1.5-liter turbocharged four-cylinder that puts out 190 hp and 179 lb-ft of torque. The new motor makes peak torque at 2,000 RPM so there's plenty of low-end grunt to have fun with the CR-V on dirt and pavement.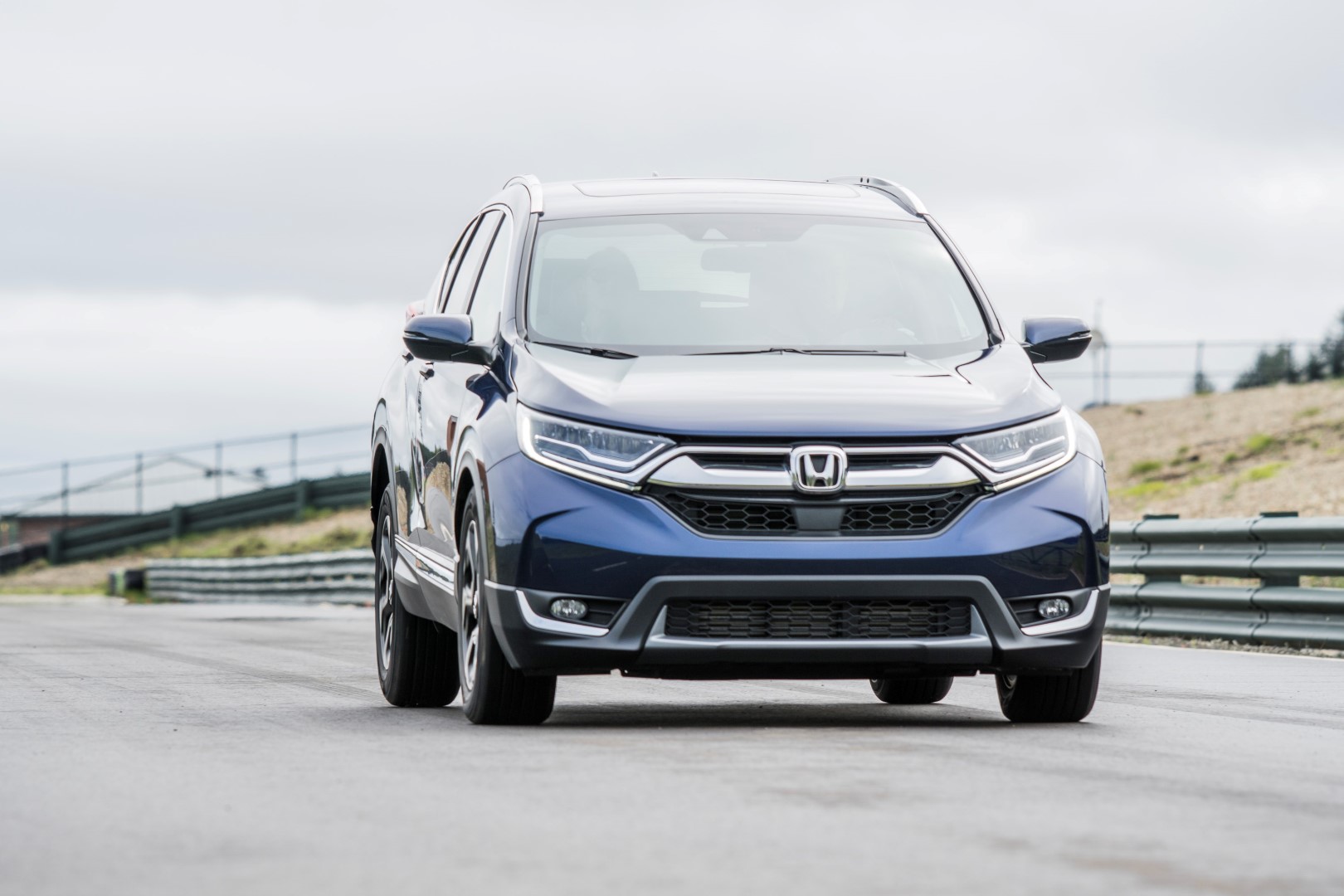 Honda's flat-load floor and flush rear bumper of the CR-V's trunk, a staple of all previous generations, remains, too. It's a minor convenience but makes loading up the cargo area with Ikea furniture a brisk task.
The CR-V is the first new Honda where the volume knob makes a triumphant return, too. The rest of the buttons are still capacitive touch, but Android Auto and Apple CarPlay support minimizes the use of the buttons.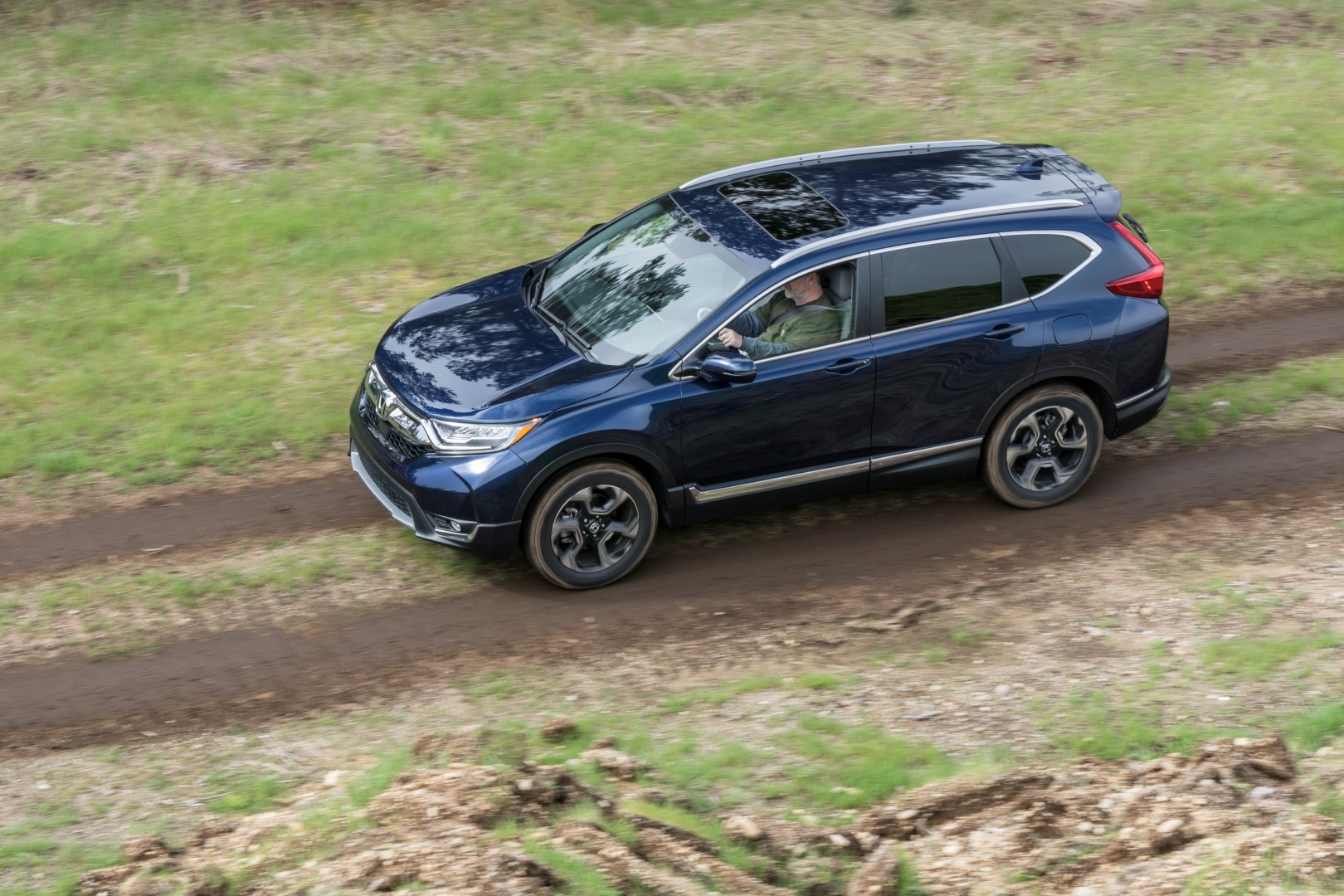 It's enjoyable to drive on and off-road with excellent steering response and comfort. The silky-smooth CVT ensured the turbocharged mill was operating at its peak power and efficiency.
While the Honda CR-V isn't as engaging to drive as the Mazda CX-5, it's the best balance of space, performance, and technology in the crowded compact CUV class. It's also my first recommendation for CUVs, too.
Honda Ridgeline
Honda entered a Ridgeline Black Edition with the optional dealer-installed and factory warrantied J-Sport "PreRun" package, which lifts it 1.5-inches, swaps in smaller wheels with larger tires, and has bed-side graphics. The upgrades are subtle but they give the Ridgeline a meaner look and greater off-road capability.
While the J-Sport "PreRun" package is unnecessary, the Honda Ridgeline is the car I'd buy if I were in the market for a CUV or truck. I love the off-road capability of body-on-frame trucks like the Chevy Colorado ZR2 and Toyota Tacoma TRD Pro, but I don't need the excess capability for a daily driver and occasional cruise down forest service roads.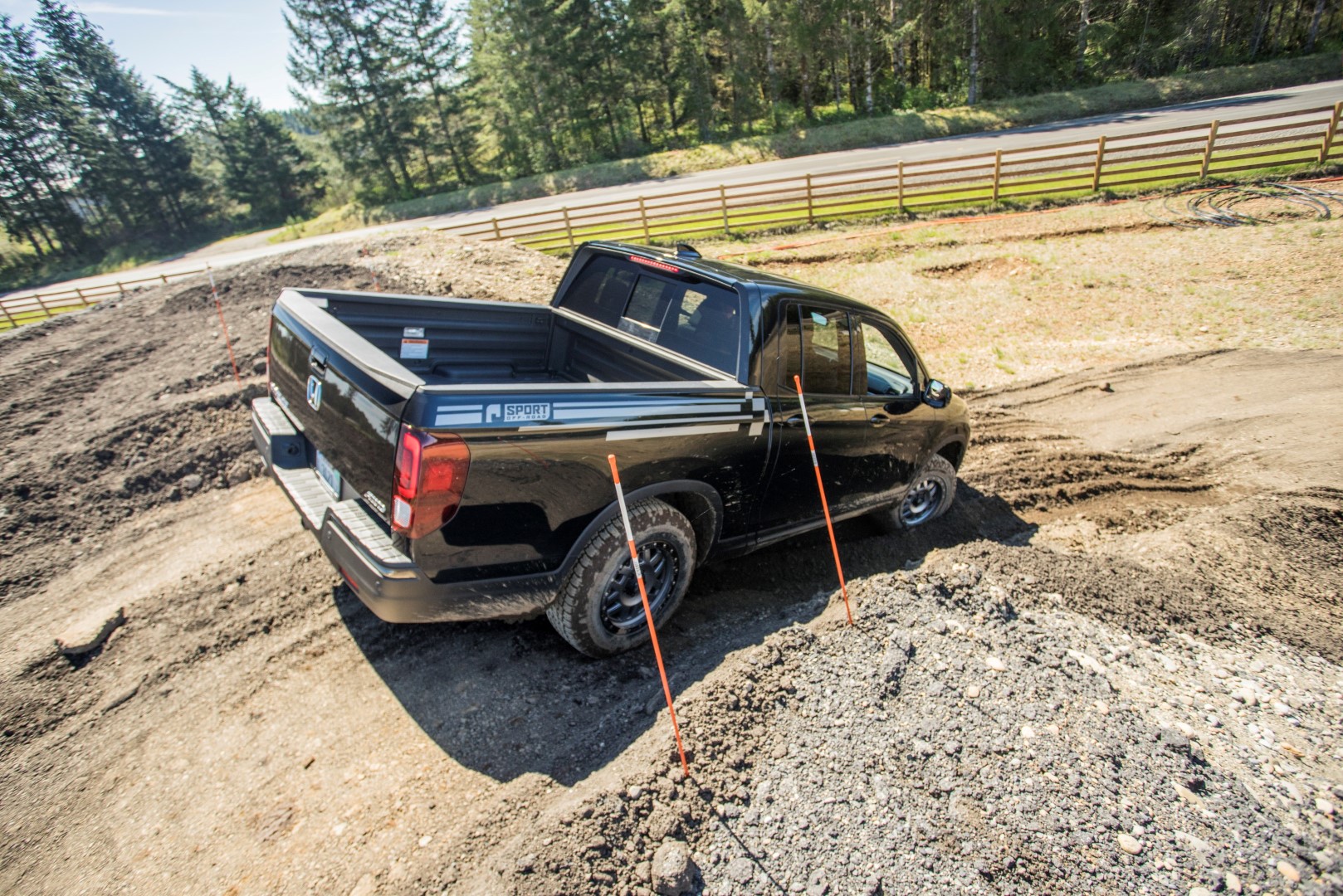 The Honda Ridgeline's trunk in the bed, truck-bed speakers, 2-way opening tailgate, car-like road manners, and comfortable interior makes it a great utilitarian family vehicle. My biggest annoyance with traditional trucks is having to put groceries in the cabin with child seats in the car—it's a very cramped fit. Since it rains most of the time in Washington State, putting groceries in the truck bed isn't ideal.
A trunk that resides beneath the truck bed provides sealed and covered storage that's perfect for day-to-day shopping. The two-way tailgate swings open sideways for easier access to the trunk, too. So when you're not hauling a bed full of dirt or home improvement supplies, the Ridgeline makes an excellent every-day car.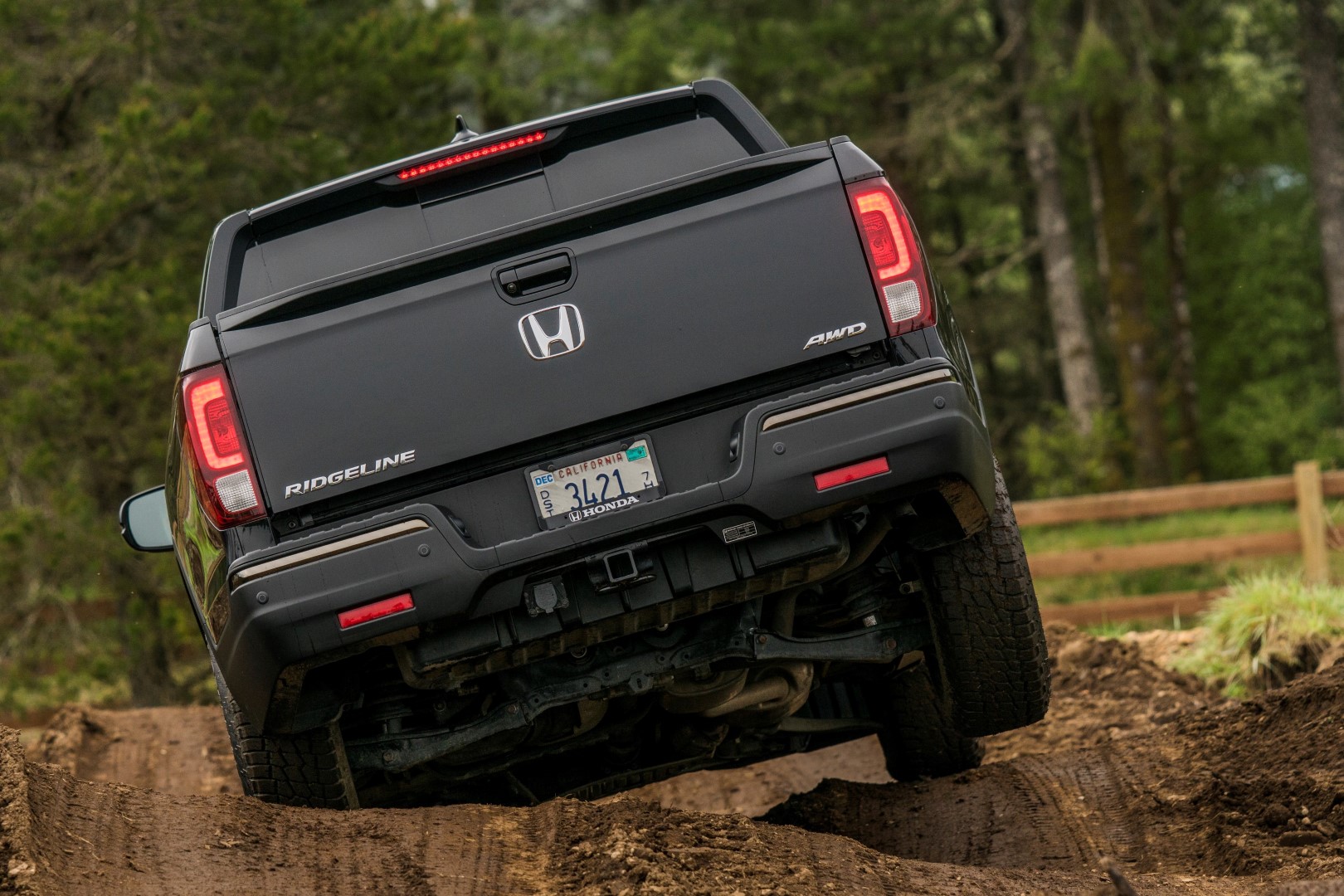 While I'm not a fan of the Honda Pilot because of the ZF nine-speed automatic, the Ridgeline fixes that with the six-speed gearbox. The six-speed doesn't have issues hunting for the right gear like the nine-speed. Towing capability is rated for up to 5,000 lbs., which is more than I ever plan on towing.
While it doesn't have the rugged looks of traditional trucks, the Honda Ridgeline is the perfect truck for most buyers and should be cross-shopped with CUVs, too.
Land Rover Discovery
Land Rover launched the new Discovery 5 this year and it was present at Mudfest. The latest Discovery maintains its rugged off-road capabilities with plenty of posh and comfort accoutrements. I drove the Discovery HSE Luxury with the 3.0-liter supercharged V6 around the go-kart track and off-road courses with a grin on my face the whole time.
Sharing its platform with the Range Rover and Range Rover Sport, the new Discovery is much more enjoyable to toss around the track and more fun in the dirt than the old LR4 was. Land Rover's Terrain Response 2 system automatically locked or unlocked the differential on-demand, so going through the tougher portions of the off-road course required nothing more than steering, throttle and brake input.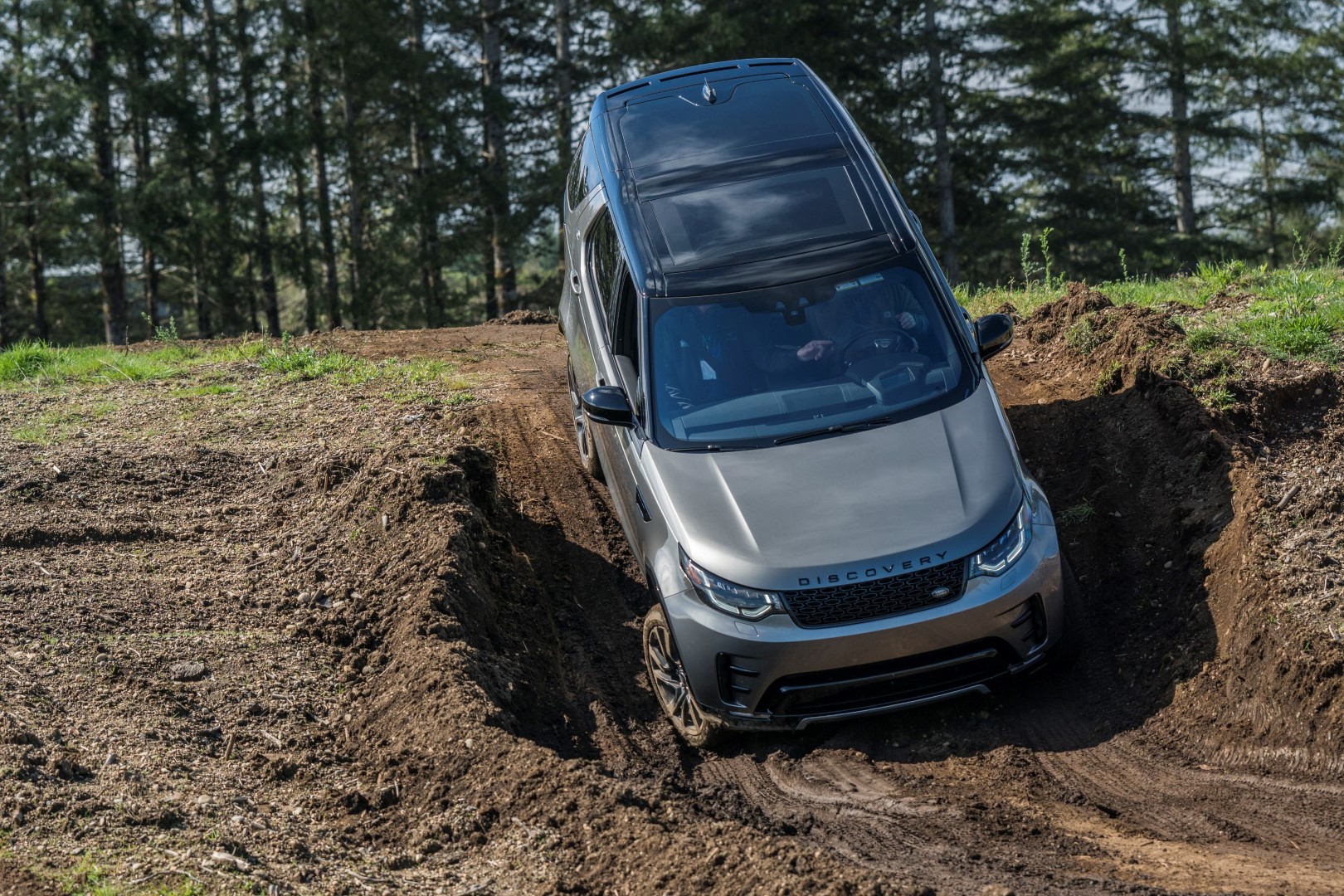 The infotainment system is substantially better than the older LR4's and now features a heads-up display, plenty of USB charging ports, and three HDMI inputs. I managed to connect my NES Classic to the HDMI input and sat in the back playing Super Mario while other journalists were driving, too.
Capability and technology aside, the new Discovery is simply gorgeous. The Dynamic Package with its gloss black wheels and trim completes the sleek looks. While the as-tested price of $82,100 is more than I want to pay for a car, the Land Rover Discovery is worth it if you're in the market for something rugged yet stylish.
Nissan Armada
I've been a big fan of the Nissan Armada since it was released. The latest Armada ditched the previous-generation's Titan-based roots for the internationally renowned Patrol, which is Nissan's equivalent of the Toyota Land Cruiser.
There's something about a large traditional body-on-frame SUV with a history of ruggedness that really appeals to me. However, the US model is toned down and lacks the Patrol's locking differentials. It's understandable though, because the Armada is Nissan's flagship luxury SUV.
The posh interior has impeccable fit and finish that's as good as its more expensive sibling, the Infiniti QX80. The Nissan Armada looks even more appealing next to the range-topping Infiniti QX80 Limited and its $90k MSRP. Sure the QX80 Limited gets you some fancier leather, finer wood trim, and 22-inch wheels, but can buy a Nissan Leaf to offset the Armada's 15 mpg combined EPA rating if you forgo the Infiniti badge for the same price.
The Armada's 5.6-liter V8 and seven-speed automatic delivers plenty of power on demand with buttery smoothness suitable for a luxury vehicle. Its handling is responsive and competent for a giant boat and suspension absorbs bumps in the road with suppleness.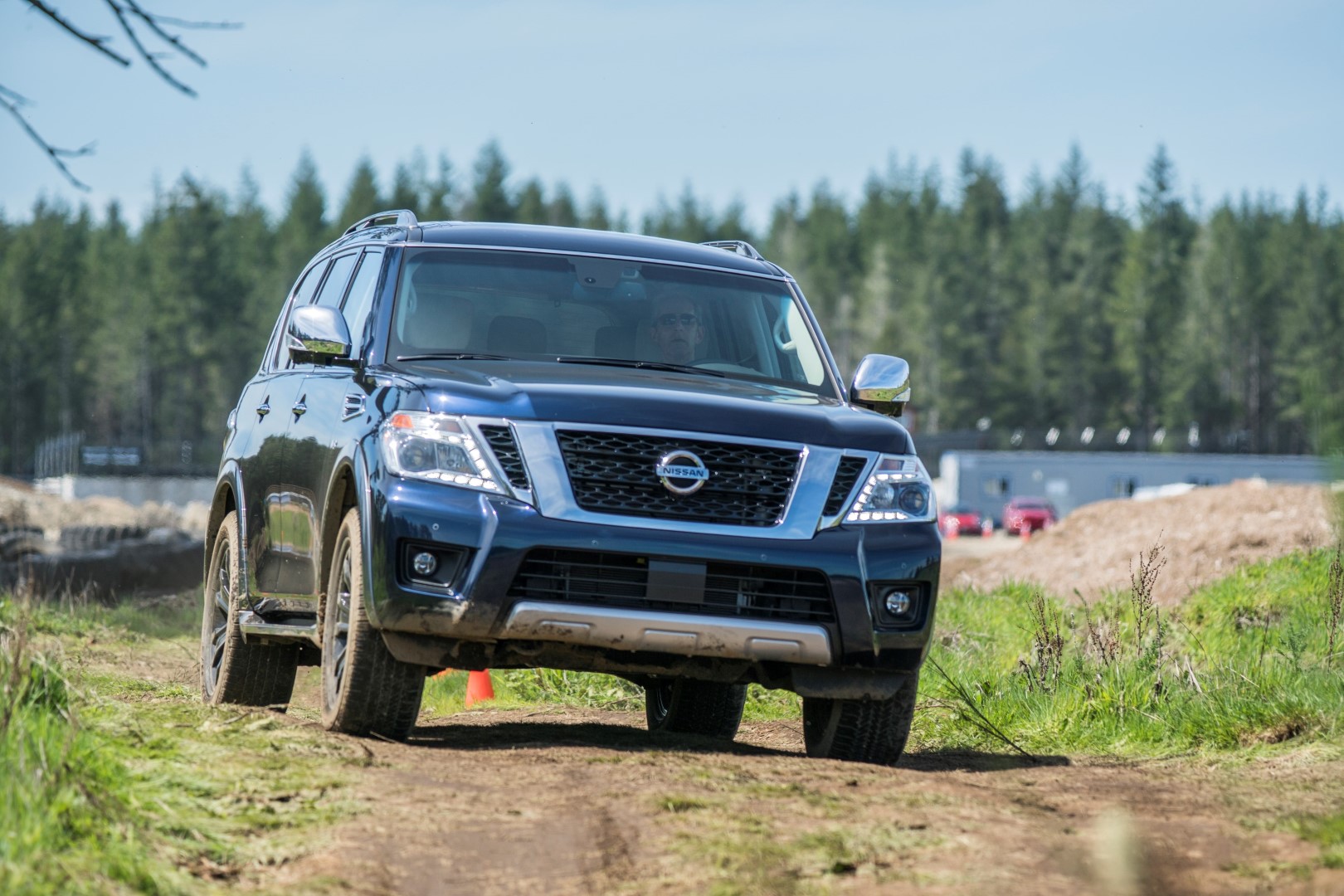 While the infotainment and rear seat entertainment systems are extremely dated for its class, I'll forgive it for what you get for the price. The Armada Platinum Nissan sent to Mudfest carries an MSRP of $62k, which is a bargain compared to the $85k price tag of the Toyota Land Cruiser or the $68k for a similarly-configured Chevrolet Tahoe Premiere.
The Nissan Armada is the vehicle I'd buy, throw a roof top tent on, downgrade to smaller wheels, replace the side skirts with rock rails, and take my family reliably on a cross-country road-trip that focuses on going off the beaten path. That's just the type of vehicle the Nissan Armada and Patrol is to me.
RAM Power Wagon
RAM's Power Wagon won the extreme capability class at Mudfest 2015 and returned this year with a mild refresh. The Power Wagon is one of my favorite trucks for how ridiculous it is. It's a ¾-ton pickup truck that's virtually impossible to get stuck.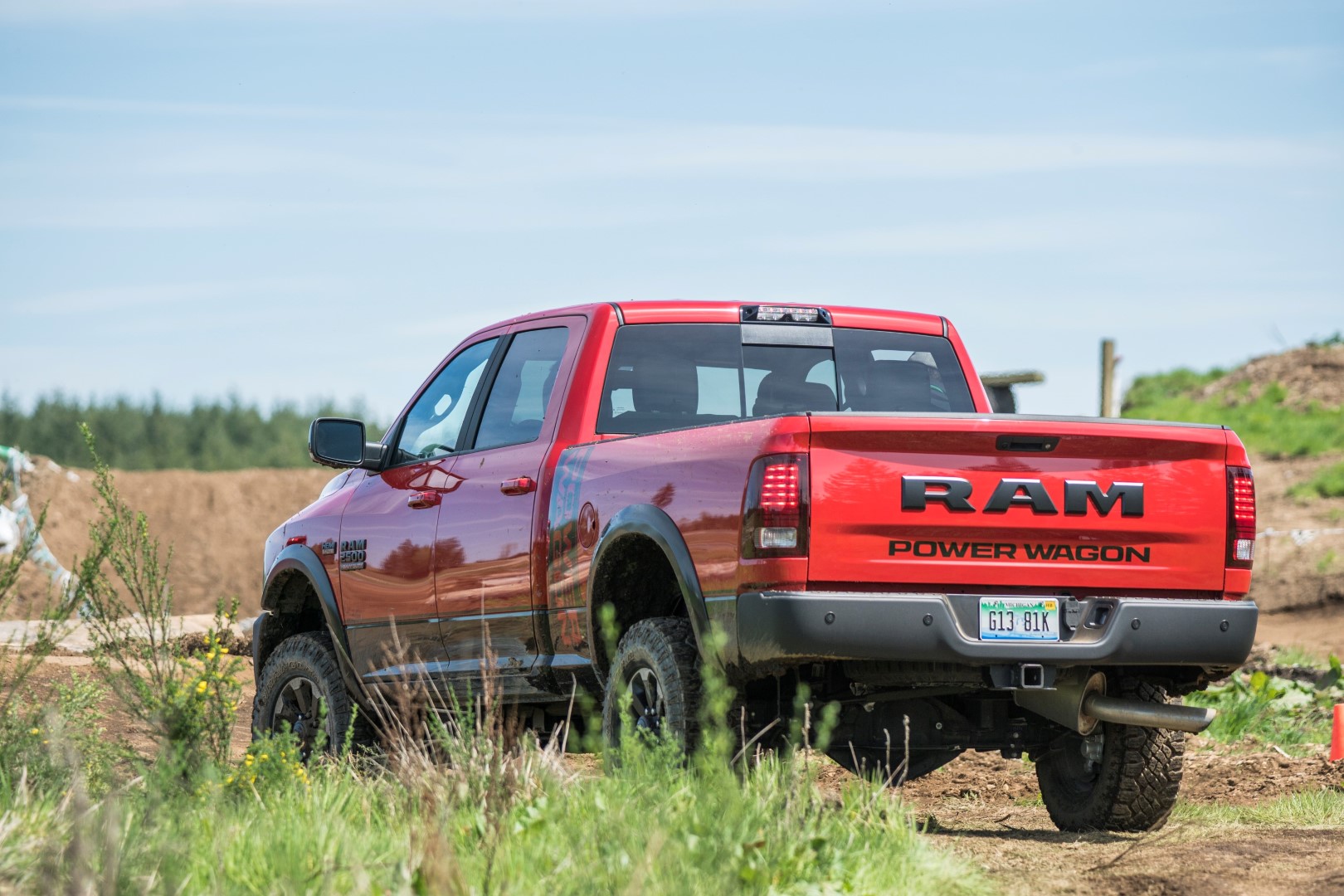 There's 14.3-inches of ground clearance, Bilstein shocks, a manual transfer case, sway bars with electronic disconnects, skid plates, and 33-inch tires. It's a truck you can drive straight off the lot to go on an off-road adventure.
If you manage to get stuck on your adventures, the concealed 12,000 lb. WARN winch can pull you out in a pinch. Now if you manage to get stuck beyond recovery in the RAM Power Wagon, then it's probably a result of driver error.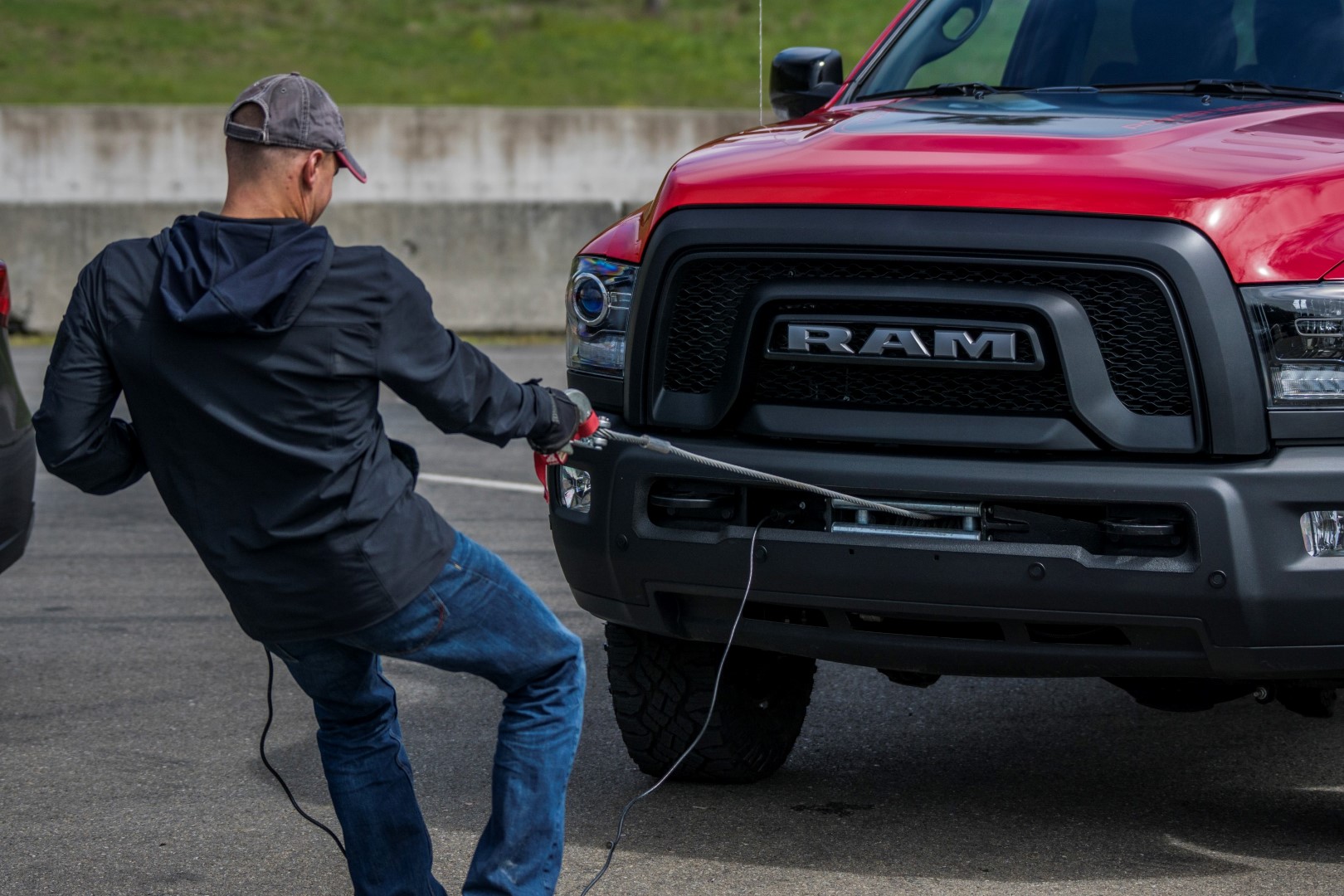 Regardless, it's a monstrous truck with capability that backs its menacing in-your-face schnoz and a symbol of why America is so great.
Lexus GX460
The Lexus GX460 seems ancient by modern car standards. It's been around since the 2010 model year and the interior has not aged well. Nevertheless, I love it for its Land Cruiser Prado roots. It's supposed to be a luxurious SUV, but is an off-road machine if the owner wishes to stray from the usual mall crawl or trips to Starbucks.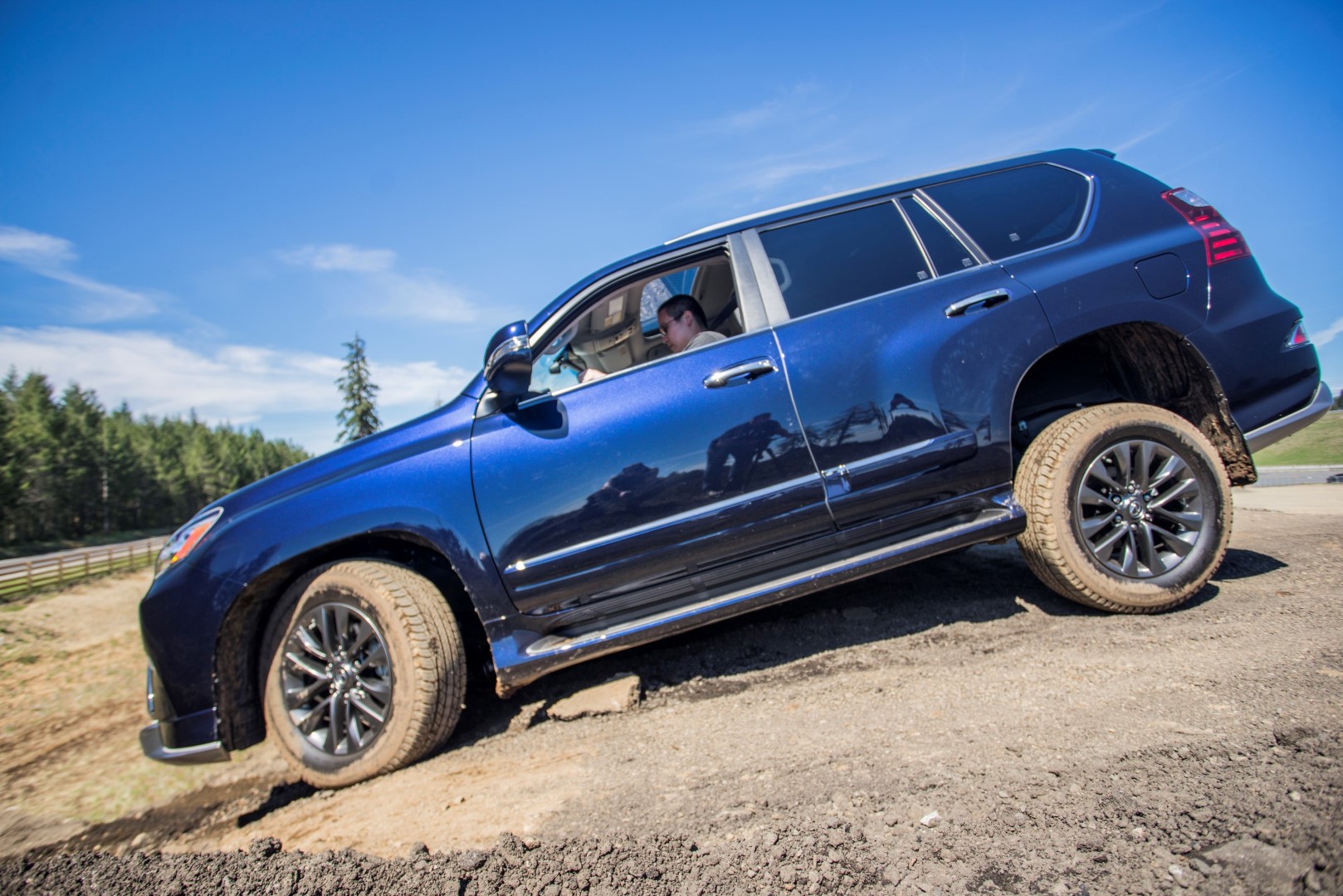 There's a traditional hi-low transfer case, center locking differential, Kinetic Dynamic Suspension System (KDSS), body-on-frame chassis and a big burly 4.6-liter V8. I love the potential of the Lexus GX460, even if it's buried behind layers of leather.
Jeep Grand Cherokee Trailhawk
As an owner of a first-generation Jeep Grand Cherokee, I'm biased towards the Grand Cherokee. The latest Grand Cherokee Trailhawk is bigger and better on and off-road than my '97. The Pentastar 3.6-liter V6 delivers more power and while sipping less fuel than the 5.2-liter V8 in my 20-year old Grand Cherokee.
The Trailhawk is the ultimate off-road adventure version of the Grand Cherokee. Its built with factory skid plates, Quadra-Lift air suspension, two-speed transfer case, Quadra-Drive II, slightly more ground clearance, and beefier all-terrain tires. The Grand Cherokee Trailhawk at Mudfest also had the optional rock sliders and luxury group.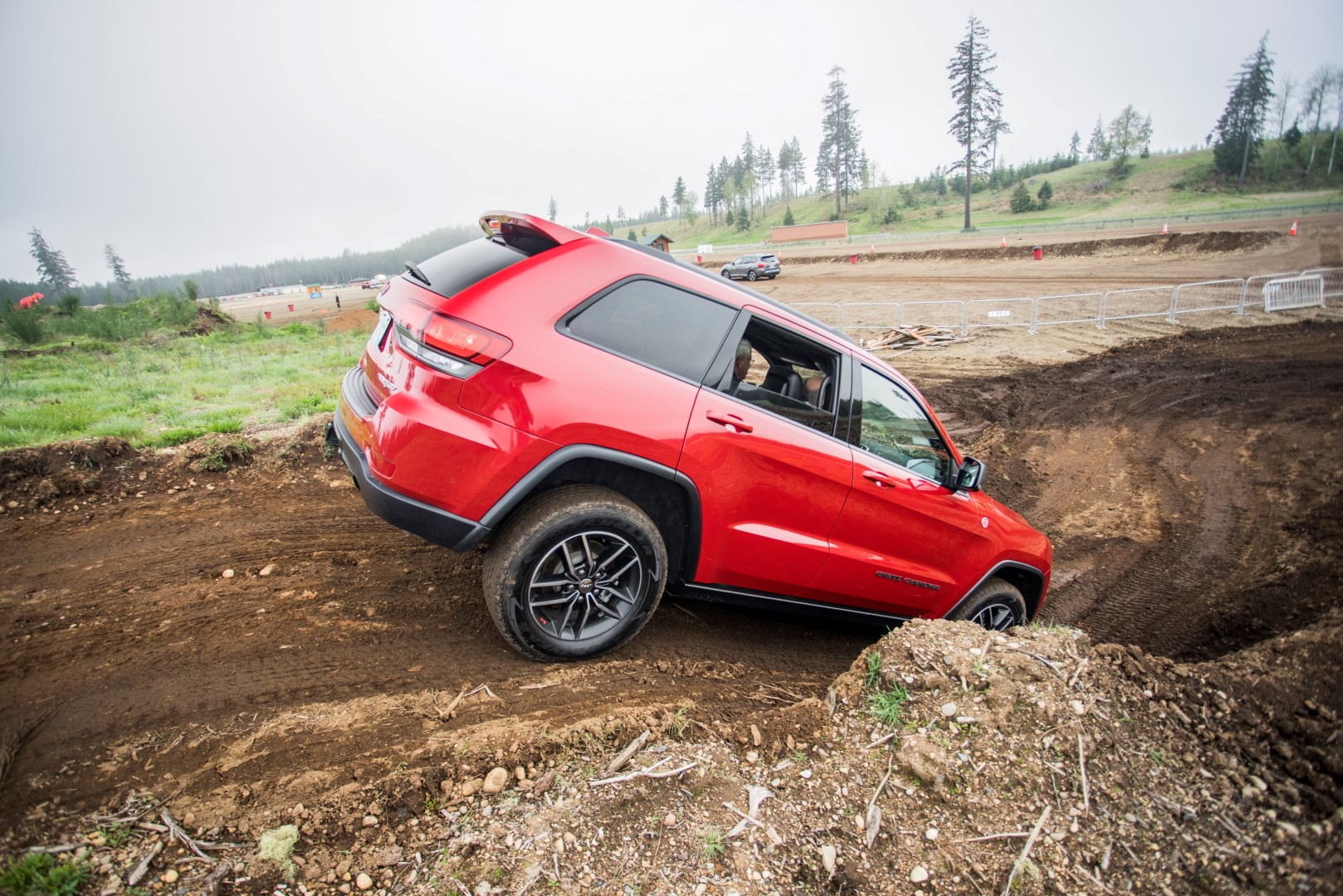 The as-tested price of $50,125 is a decent bargain for a brand-new overlanding capable vehicle. Sure, a Jeep Wrangler costs less, but it lacks the comfort and refinement of the Grand Cherokee for long hours on the road. Plus, the Grand Cherokee had adaptive cruise control so you can relax and cruise along the freeway of nothingness towards your destination.
Who were the contestants?
The seven vehicles above were my personal favorites, but there were 20 others present. The complete list of vehicles and classes are below.
Compact Utility Vehicle
2017 Honda CR-V Touring AWD
2017 Jeep Compass Trailhawk
2017 Kia Sportage SX AWD
2017 Mazda CX-5 Grand Touring AWD
2017 Mitsubishi Outlander Sport SEL AWC
2017 Nissan Rogue SL Hybrid AWD
2017 Toyota RAV4 Platinum AWD
Premium Compact Utility Vehicle
2017 BMW X4 M40i
2017 Mini Cooper S Countryman ALL4
2017 Volkswagen Golf Alltrack S 4Motion
Family Utility Vehicle   
2017 Mitsubishi Outlander 2.4 SEL S-AWC
2017 Nissan Pathfinder Platinum 4WD
2017 Toyota Highlander SE AWD
2017 Subaru Forester 2.5i Touring
Extreme Capability        
2017 Jeep Wrangler Trailstorm (Mopar acc.)
2017 Land Rover Discovery HSE Luxury
2017 Toyota 4Runner TRD Off-Road
Premium Utility Vehicle
2017 Acura MDX AWD Advance
2017 Jeep Grand Cherokee Trailhawk
2017 Lexus GX460 Luxury
2017 Mercedes GLS450 4MATIC
2017 Nissan Armada Platinum 4WD
2017 Volvo V90 Cross Country T6 AWD
Pickups
2017 Ford Raptor Super Cab
2017 Honda Ridgeline AWD Black Edition
2017 Nissan Titan Pro-4X 4WD V8
2017 RAM Power Wagon Crew Cab 4×4
Who were the winners?
As Mudfest 2017 is a competition to find the Northwest Outdoor Activity Vehicle of the Year, there were official winners and losers. Out of the seven classes, the winners are listed below.
Best Compact: 2017 Jeep Compass Trailhawk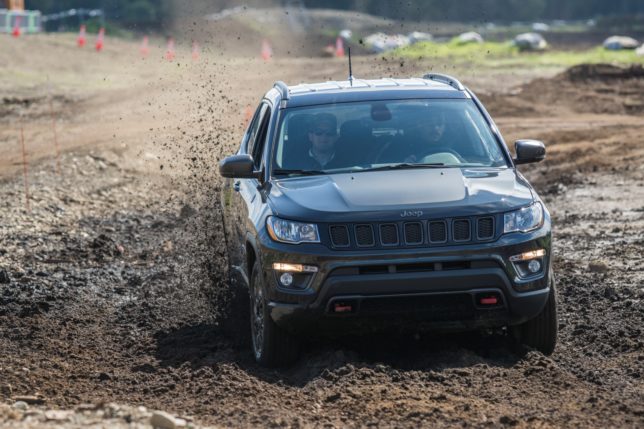 Best Premium Compact: 2017 Volkswagen Golf Alltrack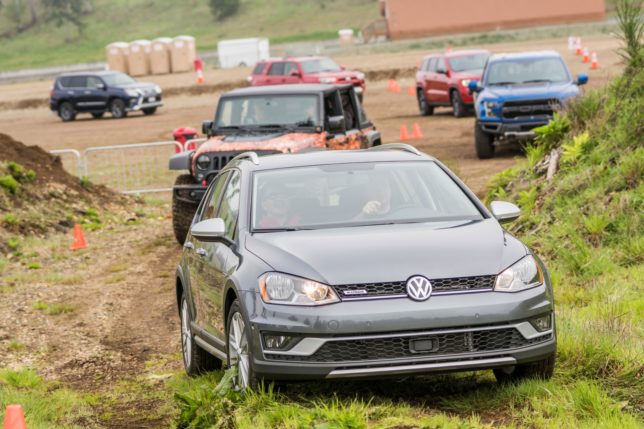 Best Family: 2017 Subaru Forester 2.5i Touring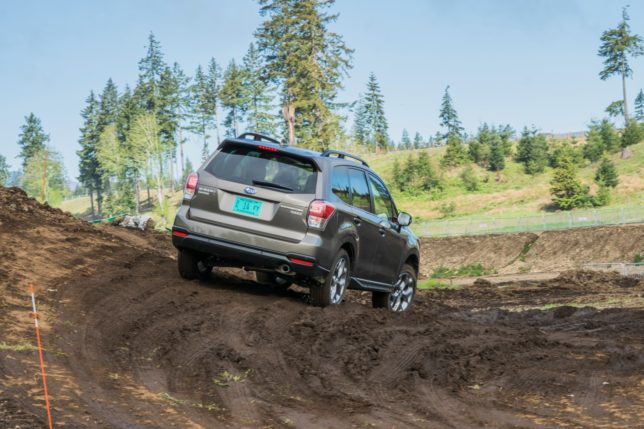 Best Premium: 2017 Jeep Grand Cherokee Trailhawk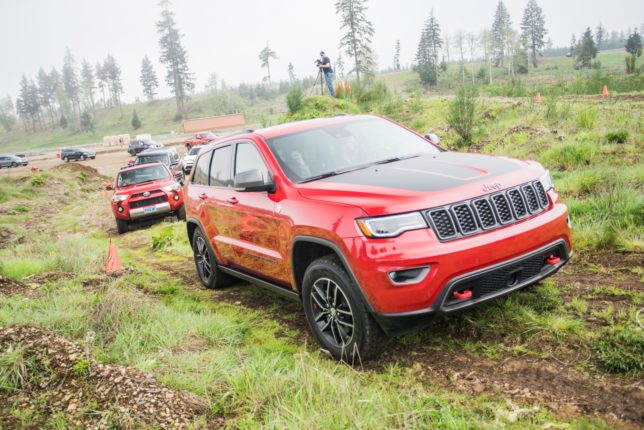 Best Extreme Capability: 2017 Land Rover Discovery HSE Luxury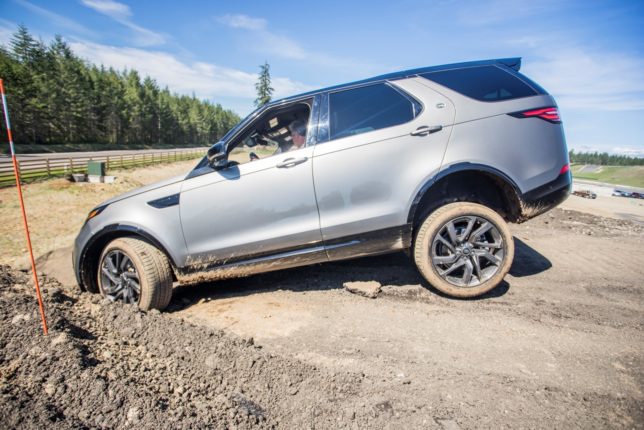 Best Pickup: 2017 Ford Raptor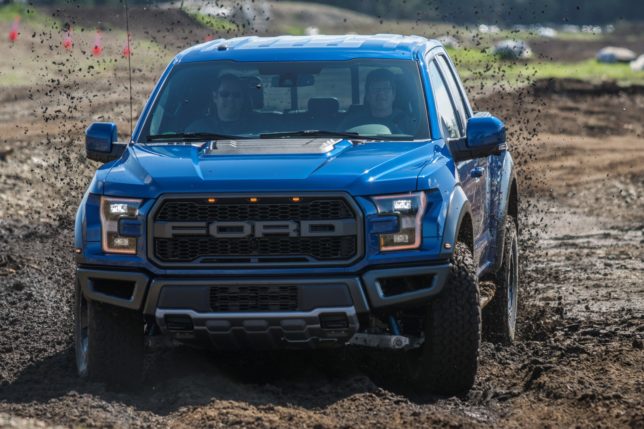 Best Overall: 2017 Land Rover Discovery HSE Luxury