Words by Andy Lilienthal. Photos by Andy and Mercedes Lilienthal
NW Overland Rally
We attend a lot of events for both work and for fun. Some events come and go, others are more like a family reunion, despite the fact it's a work function. For us, the NW Overland Rally is one of those reunion events. NWOR is held in the tiny hamlet of Plain, WA (near Leavenworth) each June, and brings in people from around the Pacific Northwest, some from other states, and occasionally people from other countries, too. While it's great to meet so many new people as the overlanding genre expands, we always look forward to the regulars who we've become friends with over the years. In fact, it's amazing how many people we have met at NWOR throughout the years whom we still keep in contact with to this day. Many have become close friends, too.
But enough about us …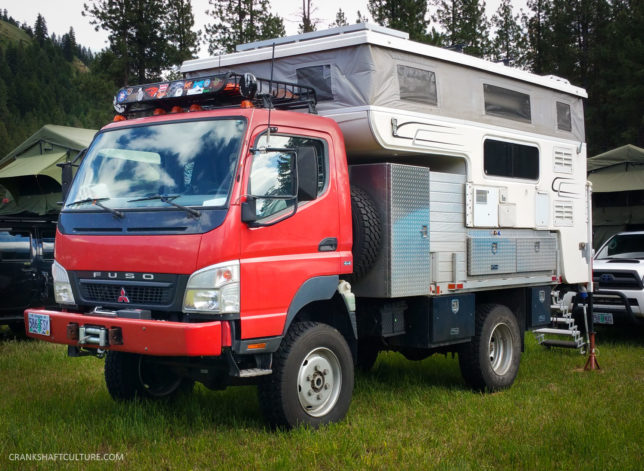 There are 100+ vendors, lots of classes, and scads of awesome adventure vehicles. But one thing's for sure: It's the people that make this event stellar.
Hosted by well-known Canadian overlander/explorer/all-around awesome guy, Ray Hyland, the NW Overland Rally (now in its seventh year) has become the place for adventure travel and overlanders to meet up every year, learn a thing or two, brush up on some skills, and have a pint or two around the campfire.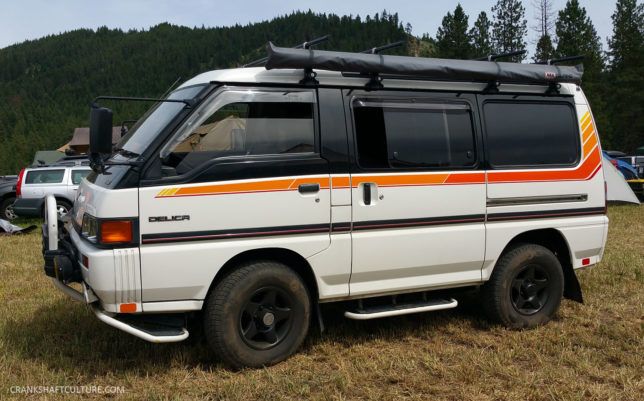 The cool thing about this event is that there are multiple ways of getting there. You can hightail it on the Interstate, you can mosey on state highways, or you can do it in the dirt on the Washington Backcountry Discovery Route (WBDR). No matter how you get there, once you do, you'll have lots to do (or as little to do as you want).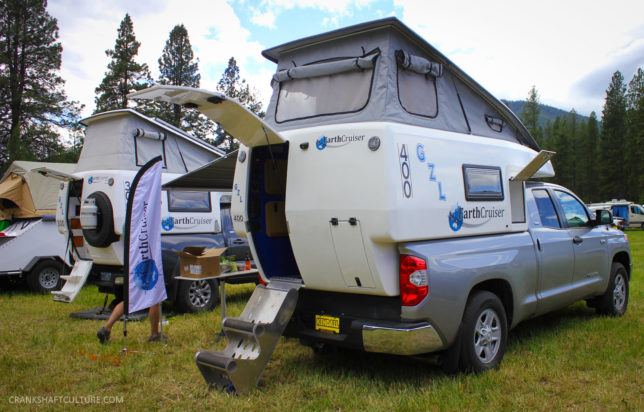 Although I was manning the WARN booth most of the time, Mercedes got to scout out cool products, see great classes, and get some cool pictures. From vehicle recovery, to wilderness first aid; cooking to tire repair, there's lots to learn, tons to do, and plenty of people to meet.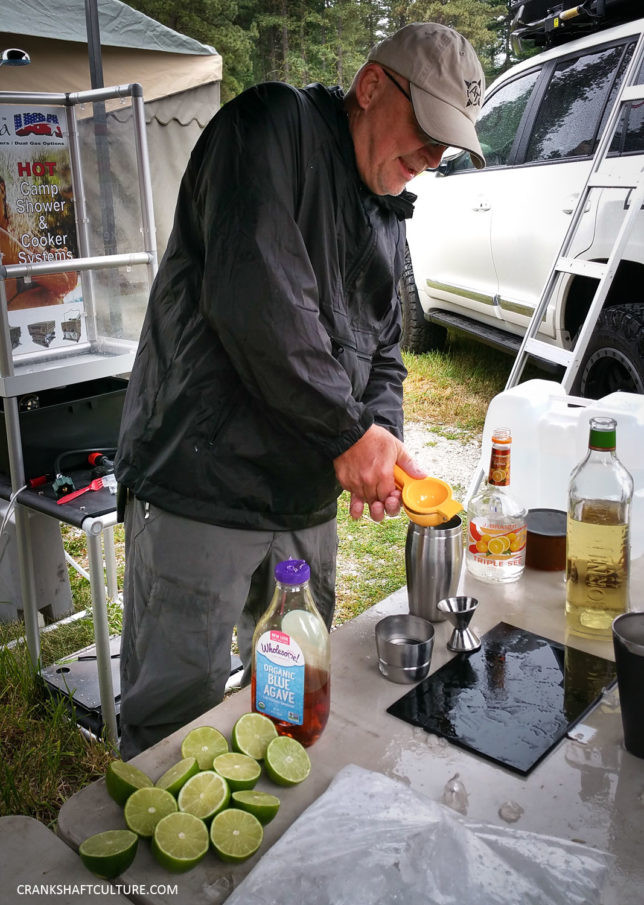 Despite it getting off to a wet start on Thursday, it didn't dampen peoples' spirits. There were happy hours aplenty (including Mario's margaritas from AT Overland Equipment), propane campfires to dry out wet clothes, and lots of travel topics to discuss as the night progressed.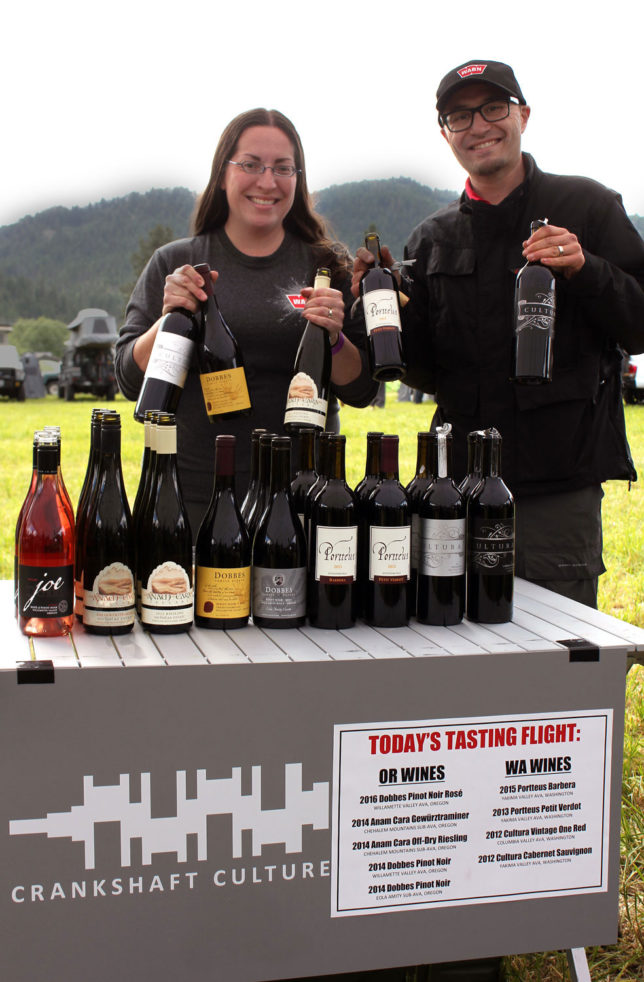 On Friday night, we hosted our annual "virtual NW wine tour," where we had nine wine varietals from Oregon and Washington. It turns out our class is pretty popular, as we had over 100 people come to swirl, sniff, sip, swish, and savor some of the best wine in the Northwest.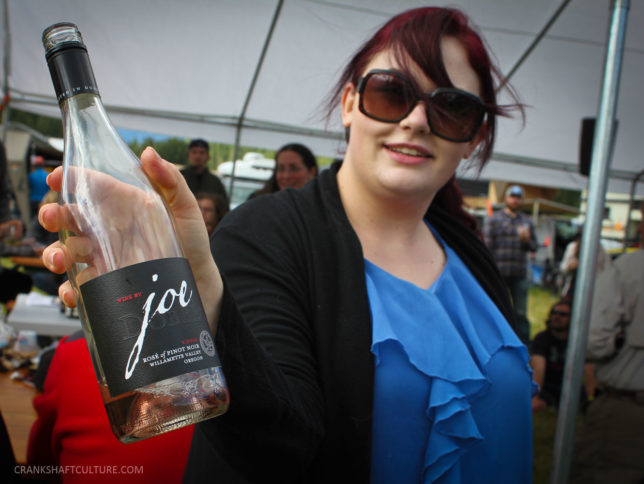 All of this is set in the picturesque valleys of central Washington. There were trail rides that went out into the hills, too. While none were too difficult, all were exceedingly scenic. We took a quick ride guided by Nitro Gear and Axle, which led to sunny valley vistas and through some dirt trails that skirted the Bavarian-style town of Leavenworth. The PDXJ even got to play in the mud a little.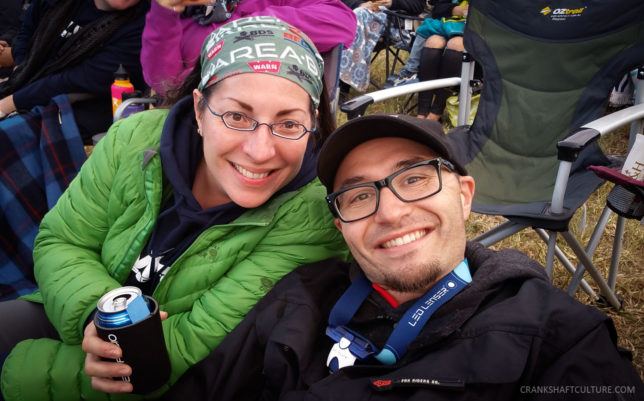 The NWOR has become famous for its nightly raffles, in which vendors give away amazing amounts of prizes. Most people go away with something (hats, shirts, travel-related gear), and some people go away with big-ticket items including a WARN winch, CVT rooftop tent, high-end camping gear, and much, much more.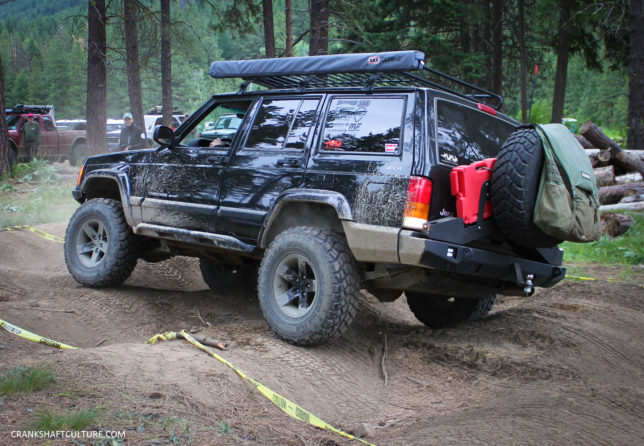 The event concludes on Sunday morning with the NW Trophy Challenge. These challenges pit driver and vehicle against the clock for obstacle course superiority. This year's event included the "Embarrassing Wetness Challenge" in which drivers navigated the obstacle course with a glass of water taped to the hood of their vehicle. Not only is it timed, but you're penalized for spilling water. The vehicle with the fastest time—and the most water in the cup—gets first place. The second challenge had drivers pilot their rigs backwards through a set of woops for the fastest time without touching the safety tape edges. I'm happy to say that Team Crankshaft Culture ended up winning the Embarrassing Wetness Challenge. And for that victory, we won an ARB digital tire inflator.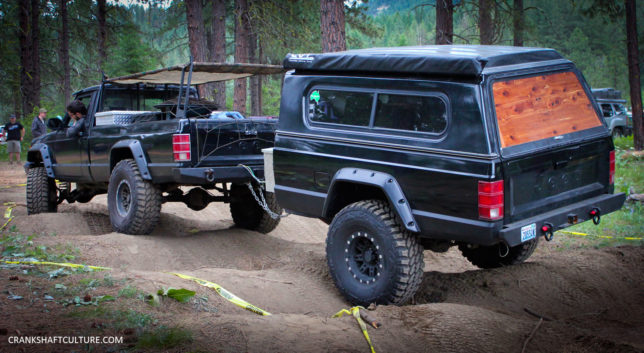 And with the end of the Trophy Challenge, the 2017 NWOR was done. However, our journey had just begun.
That night, we found a great campground outside of Wenatchee, WA and relaxed by the rushing Wenatchee River, enjoyed some chardonnay from British Columbia, and got ready for the next day.
Monday, we drove to Nitro Gear and Axle for a quick tune-up, then made a run for the Canadian border. After passing through, we spent the next three days in Surrey, BC working from our friend Spencer's condo. At night, we visited with friends, went downtown Vancouver, and enjoyed one of our favorite cities in North America. That next Thursday was the inaugural BC Overland Rally.
BC Overland Rally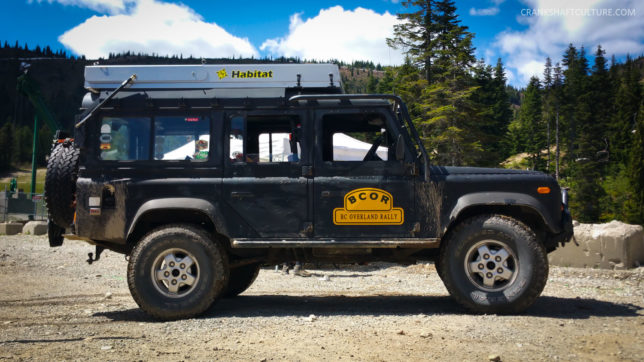 The BC Overland Rally, also known as BCOR, is also hosted by Ray Hyland and his family. This event was held at about 3,100' in elevation at Sasquatch Mountain Resort near Hemlock Valley, BC in the Fraser River Valley. The stunning mountaintop views brought in travelers and adventurers from BC as well as Alberta, Saskatchewan, and Ontario.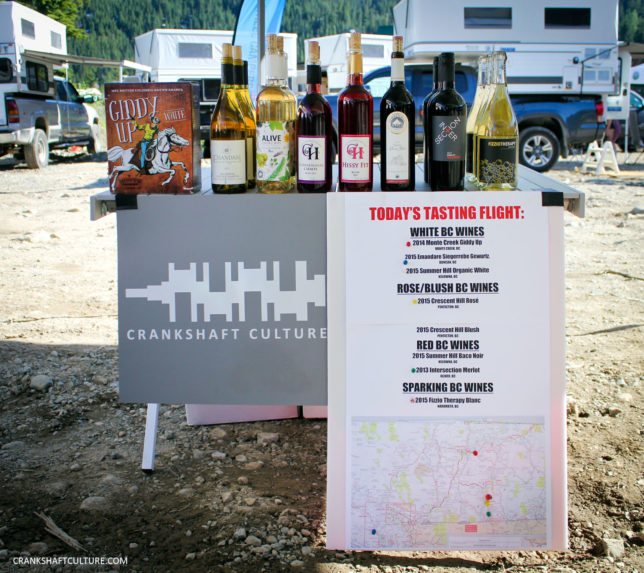 There were a host of Canadian and U.S. vendors, and a bunch of classes and clinics, just like NWOR. And yes, we taught another wine class, this time with Trisha Mills from Chef on The Side? and with BC wines. Turnout was almost as good as the NWOR class, despite it being hot and it being the first year.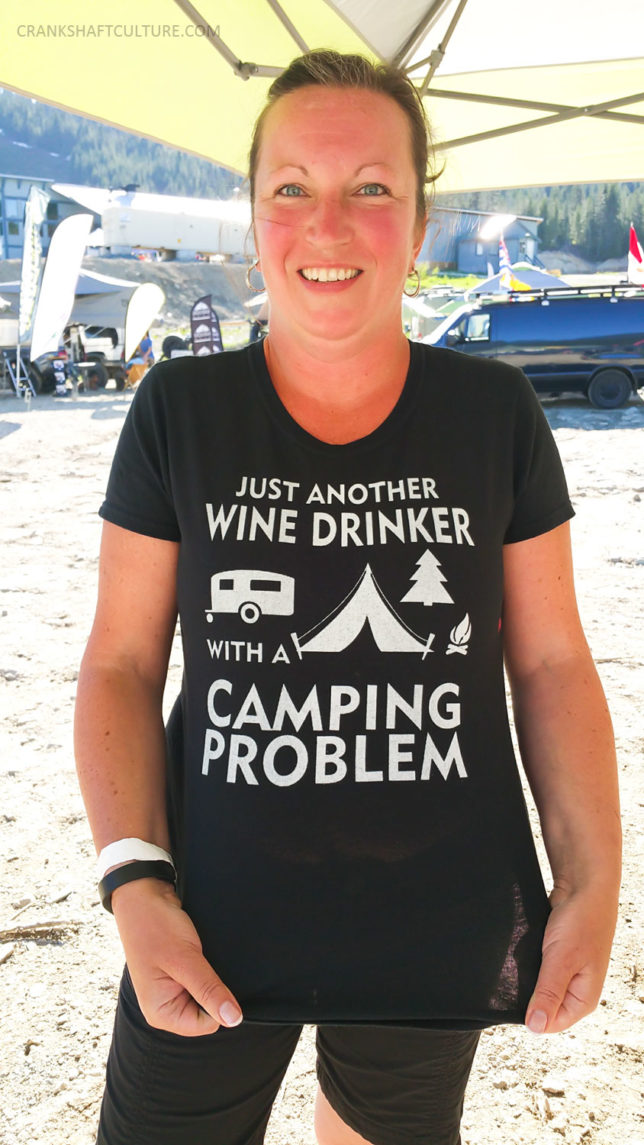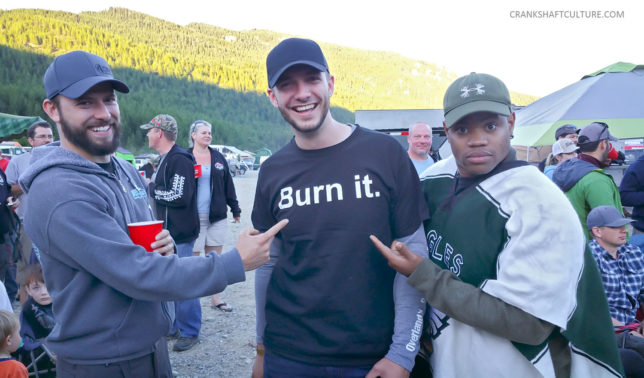 And yes, we had the raffles up there too, but it took a couple nights for the Canadian crowd to catch on to the chants of "BURN IT" when no one came up when raffle tickets were called. FYI, the "BURN IT" thing is a long-standing tradition at the NWOR. If no one comes up to claim their raffle prize, BURN IT! is shouted out by the audience, and the ticket is thrown into the bonfire. It's pure madness, and totally awesome.
I can guarantee that we will be up at the NWOR and BCOR again next year. We met a lot of new people, saw all those old friends, and shared stories of travel, camping, off-roading, and good old-fashioned adventure. As cliché as it is, we're truly looking forward to next year already. And if you're in the area, you need to go to one or both events. You won't regret it.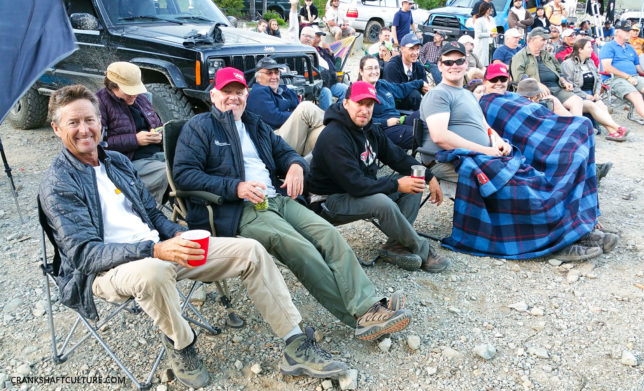 A huge shout out to our friends Nick, Tina, Stefanie, Julian, Rudie, Glenne, Steve, Paul, Chris, Natalie, Spencer, and Jim. Without them, we likely would've starved to death. Instead, we were full, happy, and occasionally, tipsy. You're all the best.