We've done our first major update to our 1989 Mitsubishi Delica Star Wagon, aka the "Space Tractor," and it was a much-needed upgrade.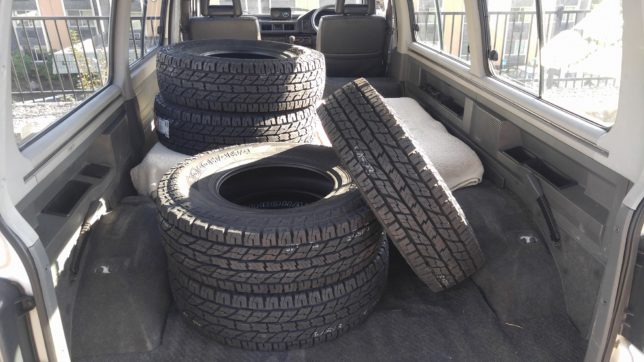 We added a set of Yokohama's new Geolandar A/T G015 all-terrain tires. Specifically, 30×9.50R15. We wrapped them around a set of American Racing AR23 wheels, which are 15×7 with 3.75" of backspacing. The look is classic, simple, and understated. The alloy wheels are a lot lighter than steel, too. And when your Space Tractor only makes 85 hp, we'll take any weight savings we can get.
We're big fans of Yokohama tires, as we currently run them on both The PDXJ (our 2001 Jeep Cherokee) and our 2007 Toyota Yaris over at Subcompact Culture.
We've put less than 100 miles on the new Geolandars, but I can tell you they are very quiet so far, and frankly, they look great. We'll do a full review once we get some more time with them, especially in the dirt. We did find an unexpected bonus to these tires: They're rated for severe snow service. In other words, they're also winter tires!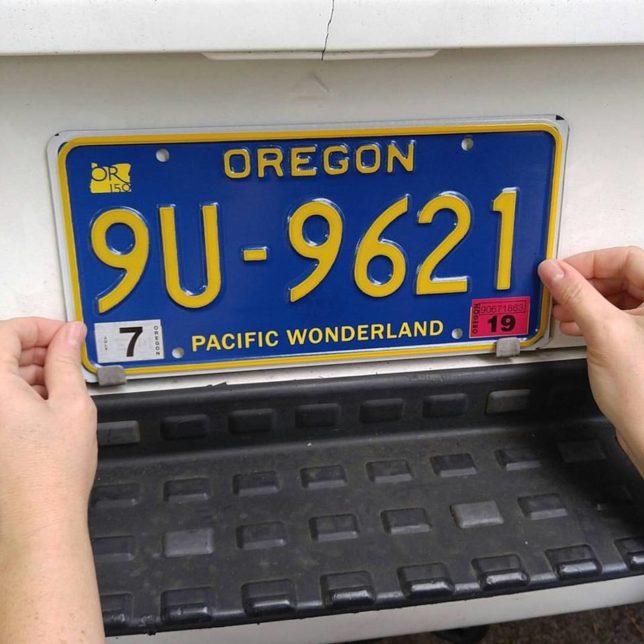 Other updates to our van include adding Pacific Wonderland plates. These Oregon plates celebrate Oregon's 150th anniversary, and proceeds go to the Oregon Historical Society and Oregon State Capital Foundation. These plates were first issued in 1959 and ran until 1964, but were brought back in 2009. We've always liked them, so we ponied up a little extra dough to equip our Delica with the blue-and-yellow plates.
One thing we noticed, however, is that JDM vehicles' license plate mounting holes are spaced farther apart then USDM vehicles. To remedy this, we ended up making brackets out of some scrap plastic we had lying around from our Jeep. While it took about 900 times longer to make these than it should've, the brackets work well and we saved some cash making our own (that is, unless you figure in how much per hour it cost us to make them!).
Future Upgrades
This week, the Space Tractor is going in to have its windows tinted for more privacy, as well as having new window seals put in. We ordered the seals from Japan via Amayama Trading Company. They didn't take too terribly long to get here, and the prices weren't astronomical. The old ones had cracked and pilled up from the corners. It'll be good to have that all buttoned up, too. We still need to swap out the differential fluid, too, by the way.
One other thing: Do you like jazz music? If you're riding in the Space Tractor, you'd better. The JDM radio has a different frequency range than USDM vehicles, and the only station that comes in is the jazz channel. We don't hate jazz, so that's a good thing. However, we will be looking to add a new head unit here in the future. Frankly, we can only do jazz hands for so long.
We hope to take the Space Tractor up to Canada soon, and we've still got a few things to do before then. Until then, stay tuned.