For more than 20 years, members of the Northwest Automotive Press Association (NWAPA) have put trucks, SUVs, CUVs, and other 4WD/AWD vehicles through their paces at the group's annual Outdoor Activity Vehicle of the Year competition, also known as Mudfest.
This year's Mudfest took place at The Ridge Motorsports Park in Shelton, Washington. The first day was on-road testing, including slalom, braking, a back-up challenge (testing each vehicle's back-up technology), as well as a quick jaunt driving on the tarmac go-kart track. Day two included off-pavement potentials, from steep inclines to rutty turns, a giant mud pit to hard-packed dirt. The off-road track even included an extreme 4×4 section, in which certain rigs could showcase their capability as well as technology assistance like hill descent control and push-button sway bar disconnects.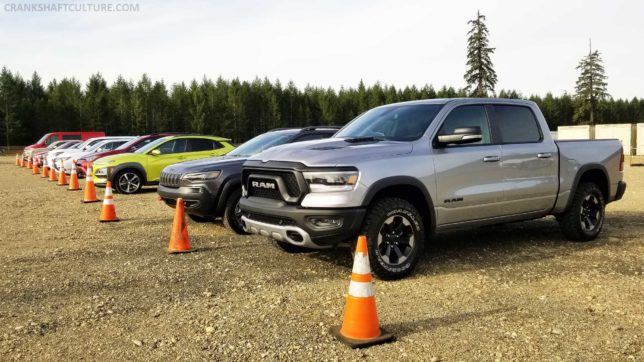 There were a total of 26 vehicles and they fell into one of these categories:
Subcompact
Compact and Midsize
Family
Luxury
Pickup
Extreme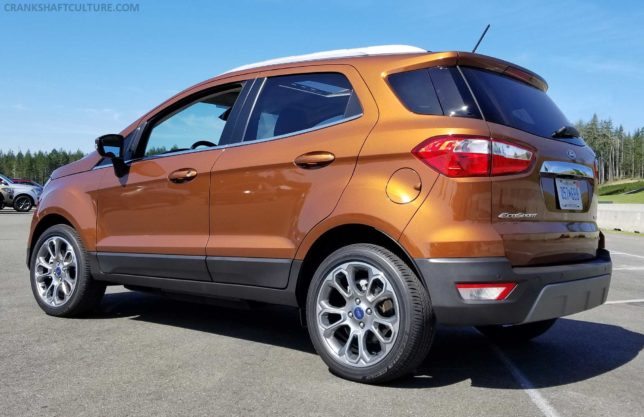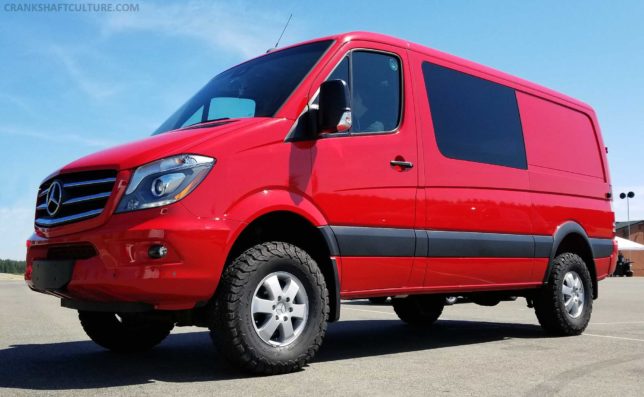 In each category, winners were chosen based on numerous factors. From on-pavement ride/handling and fuel efficiency, to powertrain, technology, and interior comforts; journalists analyzed, test drove, and rated each vehicle.
I've never driven so many rigs in one sitting. It was fascinating to see how the various auto manufacturers handle items, such as rear-view cameras, how to disable traction control, and even how to adjust the driver's seat. It took me a few embarrassing minutes to find where Mercedes stashed the electronic buttons for seat adjustments in the G550 (otherwise known as the G-Wagon). I couldn't slip my hand between the door and seat to find them as there wasn't room. Only after fiddling around did I see the buttons arranged in the shape of a "seat" near the top of the door. Doh!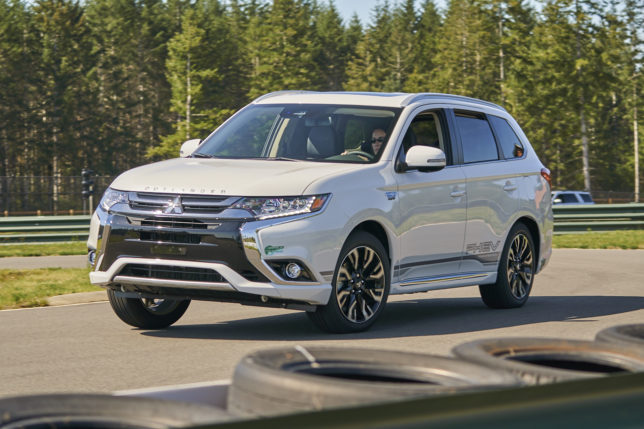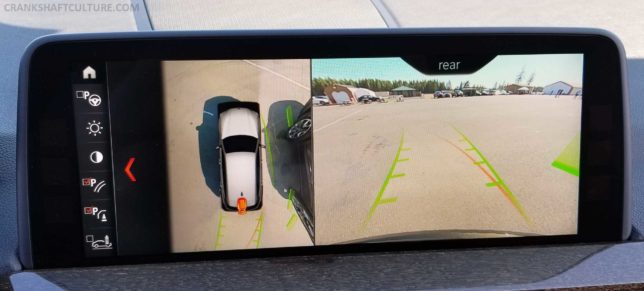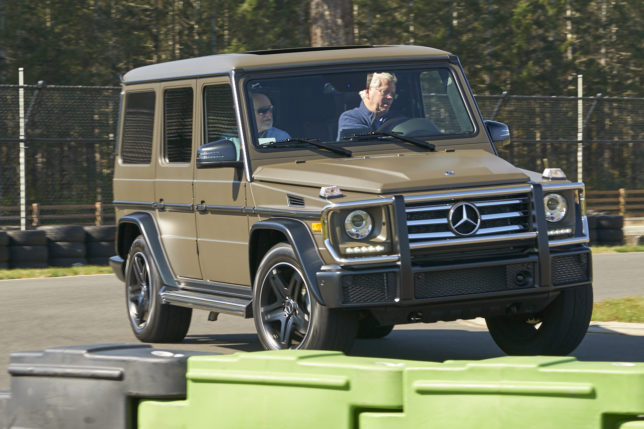 I also took note of which AWD or 4x4s felt most planted when hurdling down the tarmac course, and which were most capable on the extreme off-road sections. This included things like best approach, break-over, and departure angles.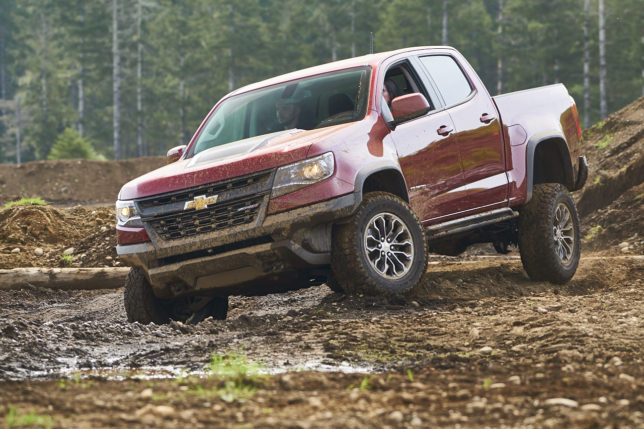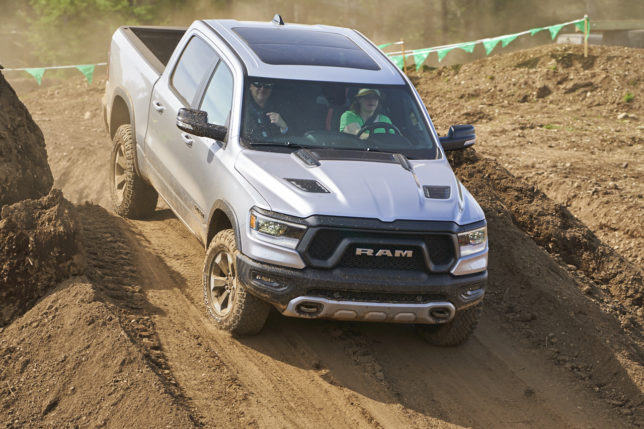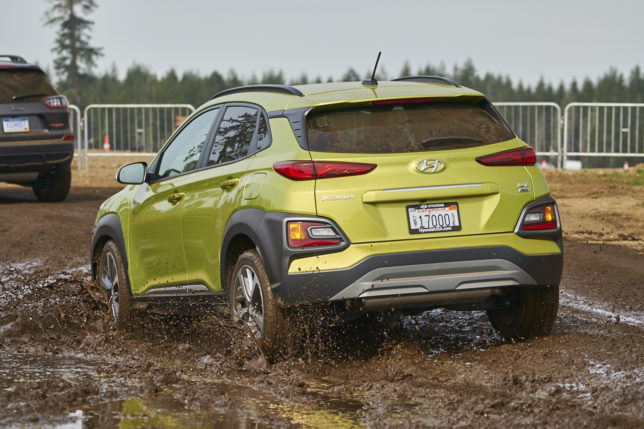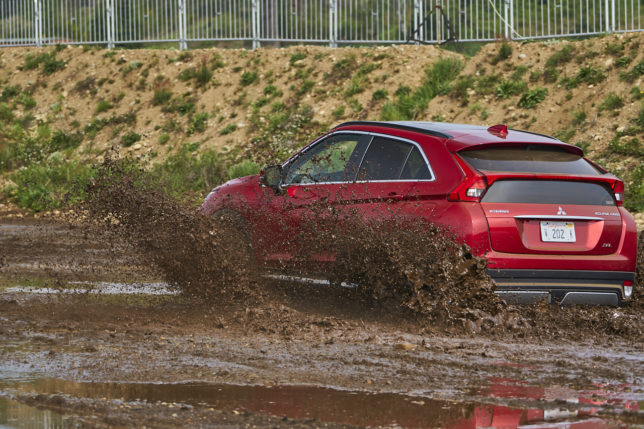 After the two-day test drive of all 26 rigs, ballots were completed and turned in: Which vehicle would win each category and the most coveted title, the Northwest Outdoor Activity Vehicle of the Year? The competition among each grouping was fierce, but only one winner could be named. Alas, the moment we are waiting for! Below are the victors for each category.
Subcompact SUV: 2018 Hyundai Kona
Compact & Midsize SUV: 2018 Jeep Wrangler Unlimited
Family SUV: 2018 Volkswagen Atlas
Luxury SUV: 2018 BMW X2
Pickup: 2019 Ram 1500 Rebel
Extreme: 2018 Jeep Wrangler Unlimited
The NW Outdoor Activity Vehicle of the Year:
2018 Jeep Wrangler Rubicon Unlimited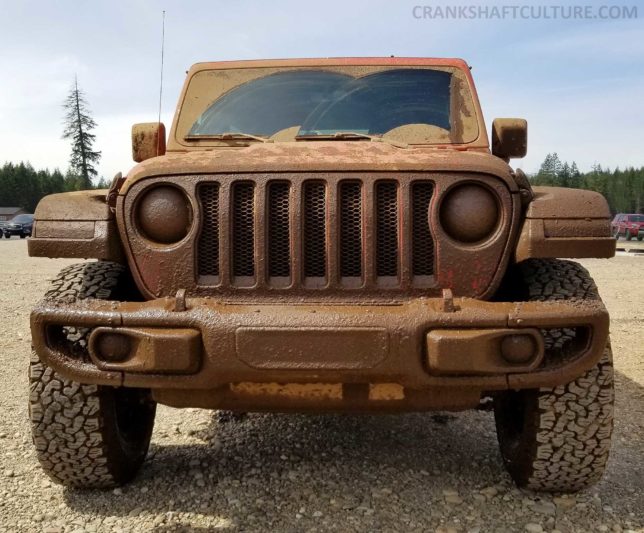 The overall winner, the 2018 Jeep Wrangler Rubicon JL, has been vastly improved from its predecessor, the JK. From a better hardtop design to a simplified system to lower the windshield; easier to remove and lighter weight doors, to a much improved on-road experience, the JL is where it's at. Fully capable off-road and at home traversing the extreme course, this Wrangler walked over the obstacles like they were nothing. It handled rutted corners with ease, gracefully trotted over large logs, and ate up the mud hole. On-road testing proved notable results, with especially high marks for ride and handling improvements, as well as its technology offerings.
A few specific SUVs, trucks, and a particular van stood out for me as well. The Hyundai Kona got top marks in my book. Handling both on- and off-road was impressive. You could really engage with this 175 horsepower turbo-charged four-wheeled bundle of excitement.
Although the Mercedes Sprinter van didn't win its class, it was a stand-out for me. It was the largest rig there and the easiest thing for me to "park" during the back-up challenge. Go figure. This van handled the extreme course effortlessly, even the muddy log section. Impressive! Essentially the Sprinter went everywhere I pointed it! Sprinter photo courtesy of Ryan Douthit/NWAPA.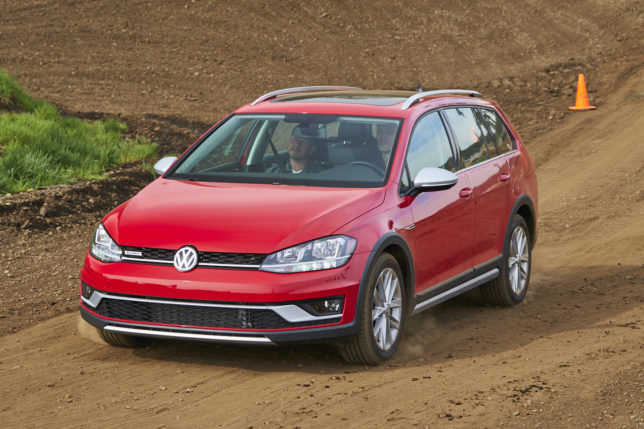 Although the AWD VW Golf Alltrack TSI didn't win the compact & mid-size utility class, it was a hoot to drive and did well on dirt. Perhaps the six-speed manual-transmission helped its case as I'm a die-hard stick-shift lover.
No matter what type of AWD or 4×4 vehicle I test drove there, each of these rigs had an abundance of accoutrements on display. From tons of technology and safety offerings to stylized exteriors that turned our heads, they all had special something to offer.