Airports: Some are great, some are terrible. They can cause plenty of stress, but sometimes they can actually provide some tranquility, at least for me.
To be completely honest, while I've always loved to travel, for many years I would get nervous going to the airport. Whether it was anxiety or stress, or whatever, going to the airport for trips often led to a nervous stomach and anxiousness. However, at some point, that all went away.
That's not to say that every trip to an airport in every city is instant nirvana. However, depending on the airport, these places can provide me with a certain calming energy. When I am on a business trip by myself and I have a fair amount of time between flights, I love to walk the concourse. I enjoy seeing all the people and wondering where they're all headed to; passing various gates and seeing the destinations, wondering where people are headed across the globe. It's kind of romantic in a traveler's sense.
If you've ever been in a Duty-Free shopping area, many of them have a feeling of energy as the shops are loaded with local liquors, fine foods, and high-end fashion accessories. While I don't think I've ever purchased a single item there, I always enjoy a stroll through. Maybe it's because they often remind me of our trip to New Zealand and Australia. It was loads of fun to look through all the unique stuff in the shops that you couldn't find back in the States.
Airports have energy; some good, some not so good. For instance, Los Angeles' LAX has almost never been a great experience for me. Dirty bathrooms, ultra-inflated food prices, and outdated terminals often make me refer to it as the airport that time forgot. In that same vein, Boston Logan has never been on my list of favorites, nor has Chicago-O'Hare. Conversely, my home airport in Portland, PDX, always gives me a great feeling whether I'm coming or going.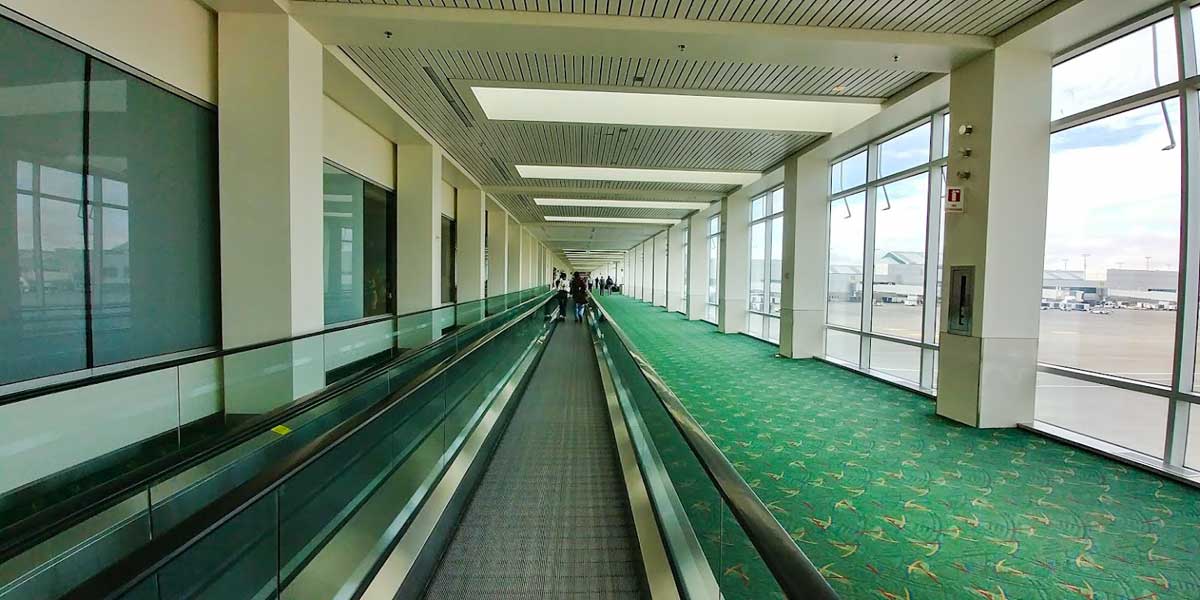 There's just something about PDX I love, especially the often empty passage between the A/B/C and D/E concourses. And possibly my favorite airport is Palm Springs, CA with it's open-air terminal and usually amazing weather. PSP is the place to be for a long layover!
As I sat in the overpriced bar and grill in Atlanta last week, I looked around and noticed so many of us packed into the restaurant all sitting alone with our bags. Airports are the traveler's waiting room. We're all headed somewhere. Maybe it's for work, perhaps a vacation; it could be for a family visit or a family funeral. There are so many stories going on, so many narratives. Airports are the modern crossroads.
Next time you're in an airport, try to take it in. Embrace the experience, good and bad. And remember, anything can happen with travel, so be prepared for anything. Just remember: Most of the time you can't affect what's going to happen so you might as well just take a breath, relax and go with the flow. Heck, you might even find airports to be relaxing.