The Northwest Automotive Press Association (NWAPA) has held a "green car" media event, known as Drive Revolution, every year for the last several years. This event provides an opportunity for NWAPA journalists to review the latest and greatest electric vehicles, plug-in hybrids,  and regular hybrids.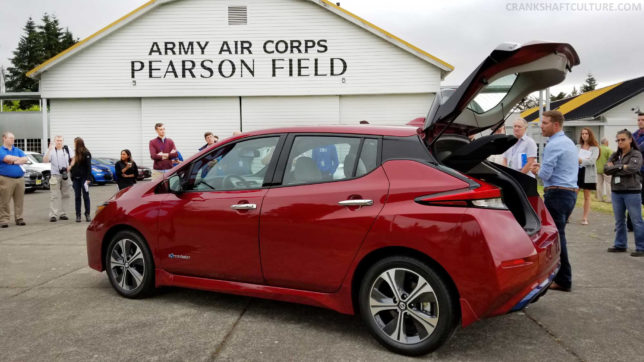 Held this year at Vancouver, Washington's Pearson Air Museum, Drive Revolution offered up the chance to drive 19 green vehicles back to back. They were broken down into four categories:
Affordable Battery Electric Vehicles
Affordable Hybrid Cars
Family-Sized Plug-In Hybrid
Luxury Green Vehicles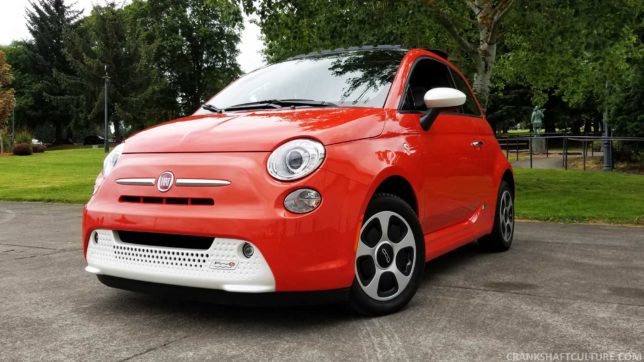 Drive Revolution is also a contest. Winners were chosen based on numerous factors: From MPG-e ratings, overall price and powertrain scores, to braking, handling, interior comfort, and tech. Each NWAPA journalist was required to drive, review, and rate each vehicle.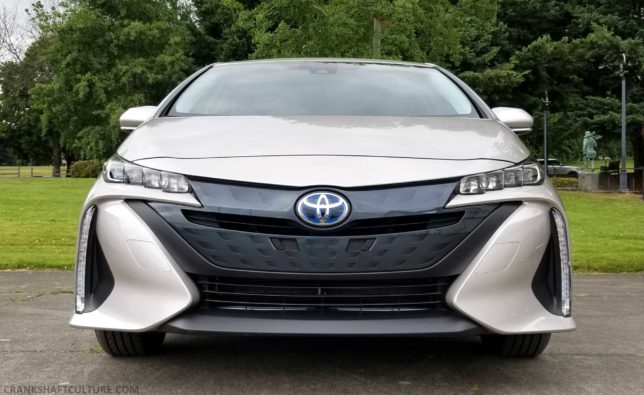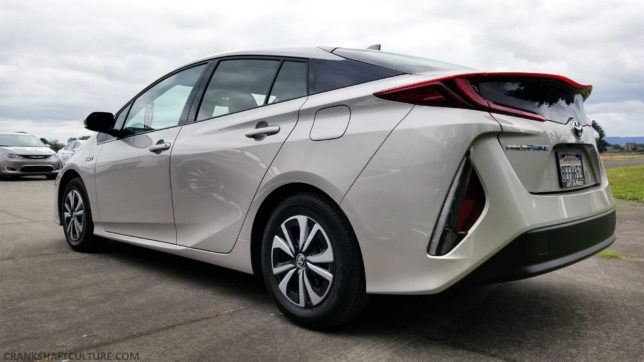 After testing out all of the cars, I had some favorites. In the affordable EV group, the most fun to drive cars were the subcompact 2018 Chevy Bolt and the 2017 Fiat 500e. Both Bolt and 500e were very responsive and engaging to drive and offered good bits of personality as well.
Topping the affordable hybrid collection for me was the 2018 Toyota Prius Prime. Even though the Prius can be a crowd favorite to hate, I thought it was an efficient, solid, comfortable, and well-priced compact.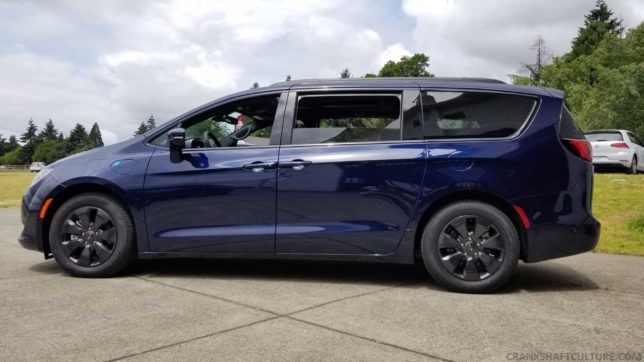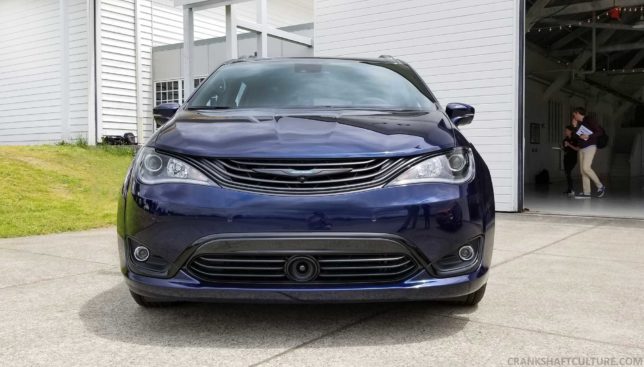 The family-sized facet had a clear winner in my mind: the 2018 Chrysler Pacifica hybrid. I've seen it before but hadn't the chance to drive one until Drive Revolution. I finally understand why most journalists love it. Although I don't have any children (unless you consider my husband, Andy, and my 20-year-old half senile cat, Priscilla) I'd seriously consider purchasing the Pacifica hybrid if I needed a minivan. Its 33 miles of all-electric range and 84 mpg-e can save you hundreds of dollars in fuel costs each year versus the traditional minivan or SUV. The Pacifica's styling is on point, ride quality is superb, and amenity offerings are aplenty.
The BMW i3 was my favorite in the luxury category. Its styling, drive ability, and unique nature completely captivates me. The i3's only downside? It has a gasoline range extender but only a teeny-tiny gas tank.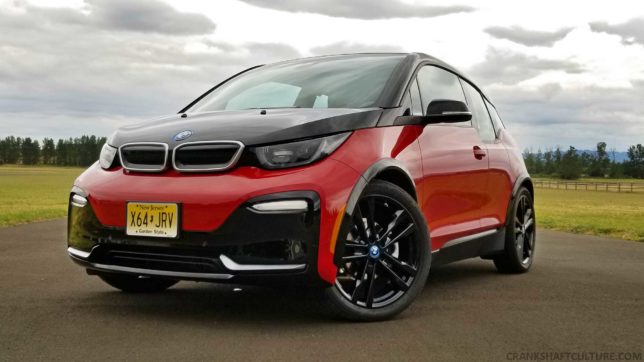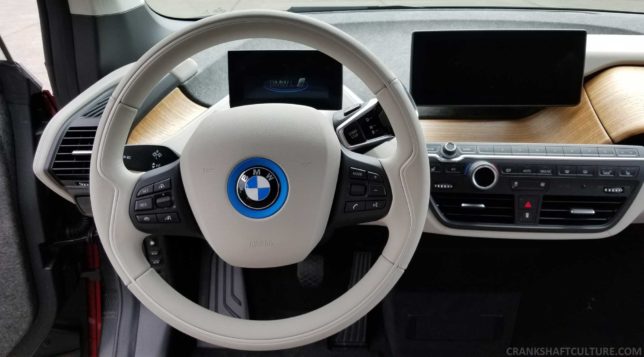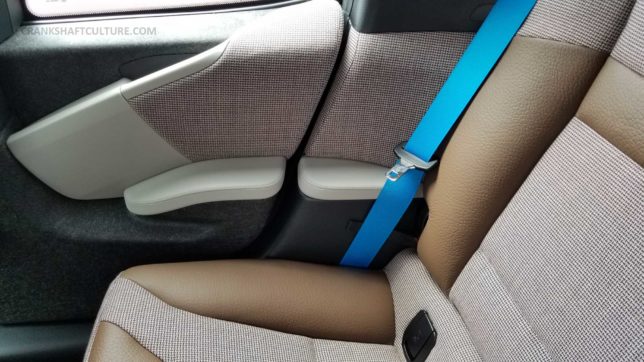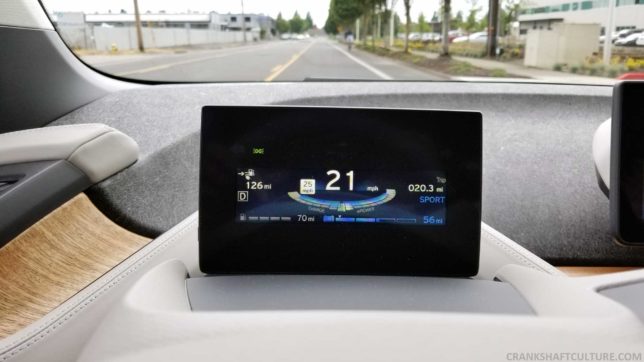 The BMW i3 is only a city dweller. If you want a cross-crounty rig you need to look elsewhere. My second favorite auto in the luxury class was the 2018 Lexus LS 500h. This sedan was gorgeously designed, had a ton of accoutrements, and drove very solidly.
After all the writers drove the vehicles and voted on their favorites, Drive Revolution's top 2018 "green" vehicles were announced. Here are the results:
Northwest Affordable Battery-Electric Vehicle: 2018 Chevrolet Bolt EV
Northwest Affordable Hybrid Car: 2018 Chevrolet Volt
Northwest Family-Sized Plug-In Hybrid: 2018 Chrysler Pacifica Hybrid
Northwest Luxury Green Vehicle: 2018 Lexus LS 500h
The overall winner is …
Northwest Green Vehicle of the Year: 2018 Chrysler Pacifica Hybrid