In the immortal words of Britney Spears: "Oops, I did it again." Yes, we bought a second  short-wheelbase gen II Mitsubishi Pajero. We're repeat offenders.
Really, it's a bit of history repeating itself. In February, 2018 Mercedes and I flew to Texas, bought a short-wheelbase gen II Mitsubishi Pajero and drove it more than 2,000 miles back to Oregon. We literally did the same thing a couple days ago (December, 2018) with this new Pajero. To be honest, we weren't looking for a second vehicle, but a friend of mine posted up a link to the vehicle on Facebook Marketplace, and it was at a price that was such a good deal, we had to buy it.
This Pajero (aka Pajero 2) is a 1991 model (vs.  Pajero 1, which is a 1992). It is also powered by the 2.5-liter 4D56 turbocharged and intercooled diesel engine, equipped with a five-speed manual transmission, and is right-hand drive. In fact, I thought it was essentially a clone of what we have (but in Majorca Black Metallic) and it almost is …  almost. It has the same interior features, such as the bouncy suspension seat, push-button climate control, power windows/locks, factory sunroof, rear HVAC, etc., etc. It also looks the same at first glance. It wasn't until we got it home that we started noticing a few differences.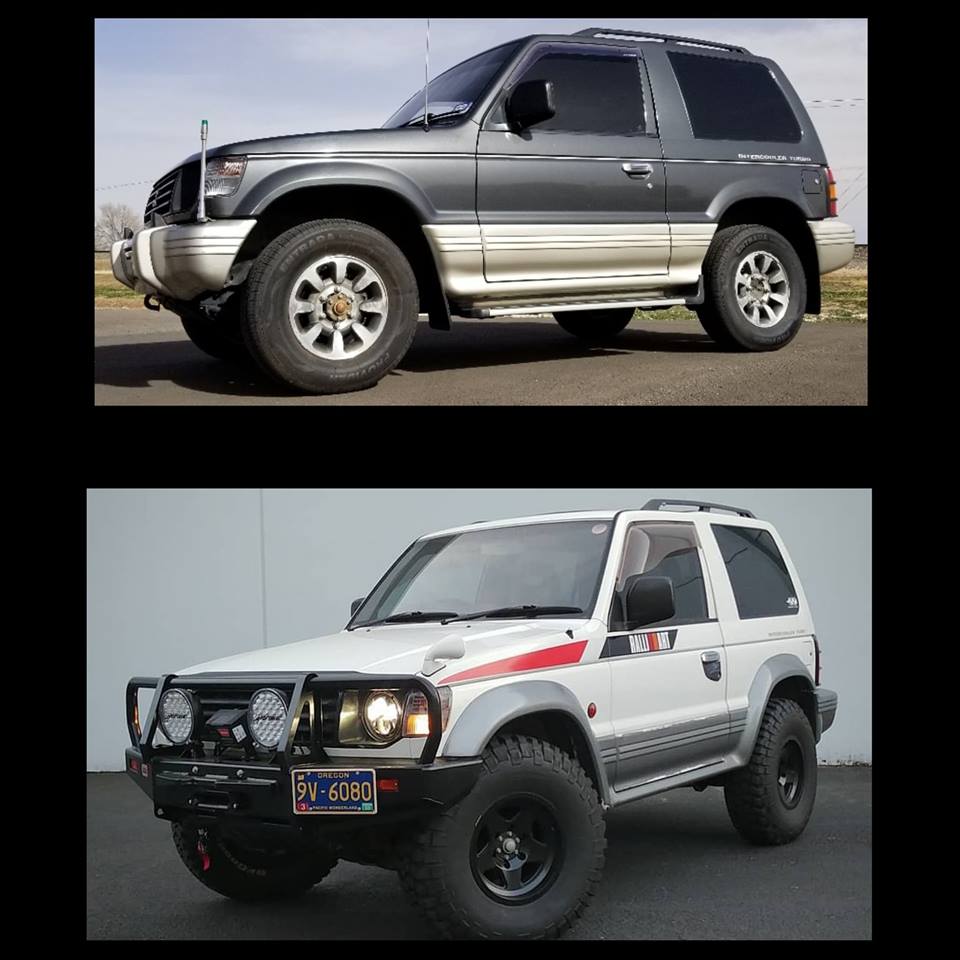 Firstly, we saw Pajero 2 didn't have the corner-mounted fender mirror, which is used to assist in parking. Instead, it has an illuminated aftermarket parking pole, which is also used to help with parking. When it was in the driveway, we noticed it didn't have the optional factory fender flares, which seems to be a bit of a rarity. Upon conversing with Mitsubishi expert, Phil Hansford, and inspecting the chassis plate, it was determined that our white Pajero is an XR-II trim level, and the new-to-us gray Pajero is an XP trim level. The XR-II would've come with wider 265/70/15 tires, whereas the XP came with 225/80/15 (ours is shod with more readily available 225/75/15). Additionally—and this is probably the most significant difference—Pajero 1 has the 4.88 axle ratio, whereas Pajero 2 has 4.62. Knowing this, we might go with a smaller tire size than the 33×10.50R15 on our XR-II, so as not to hamper "acceleration," a term I use lightly with anything 4D56-powered.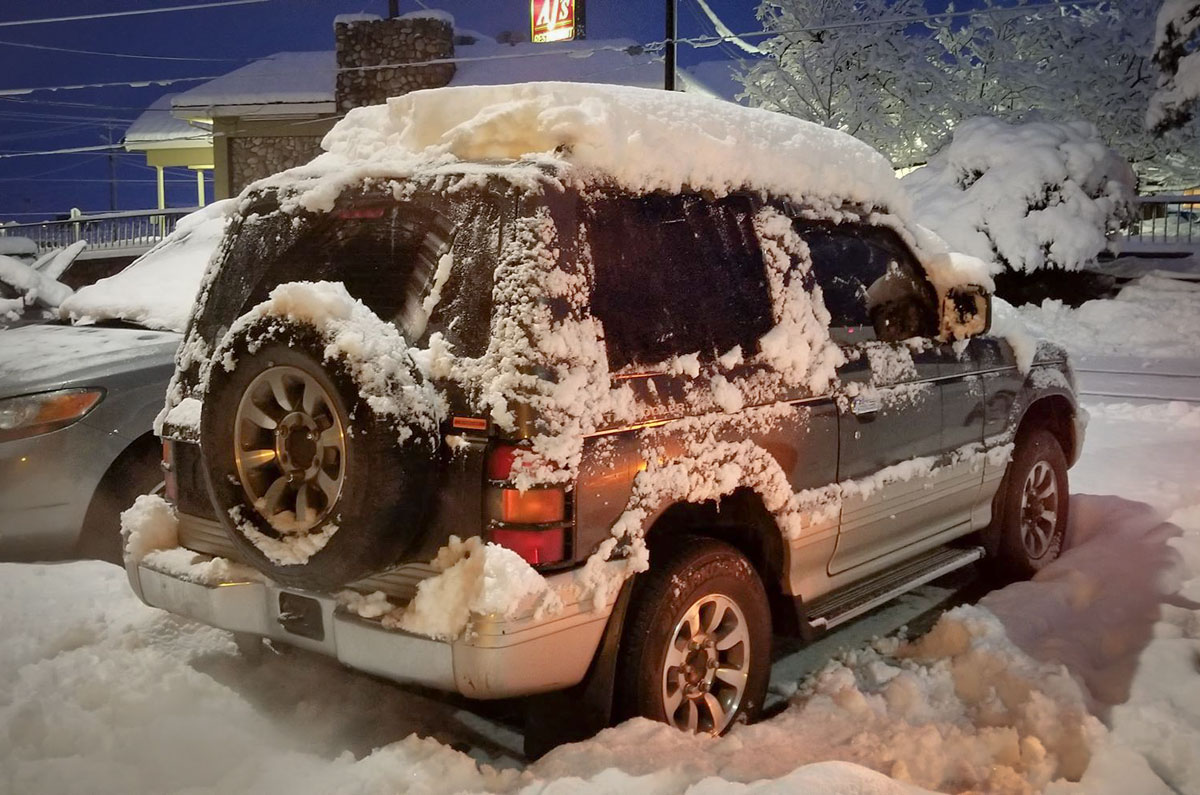 Our latest rig (the '91)  is exceptionally clean for a vehicle this age. There's no rust, only a few scrapes here and there, and some parts look factory-new. It drove flawlessly from Texas to Oregon, and even did great in the snow we encountered in Idaho. Remember, both are equipped with the Super Select transfer case that has the ability to have the center differential unlocked or locked. When unlocked, it acts more like an AWD system than a 4WD system and is great in snow.
If you know us, you'll know this rig won't stay stock for very long. First things first, we need to remove the running boards. Next, we'll swap out all the fluids—oil change, transmission, transfer case, differentials. Then we plan to install larger tires, different wheels, give it a little lift, new shocks, a bumper, winch, and lights; possibly a roof rack.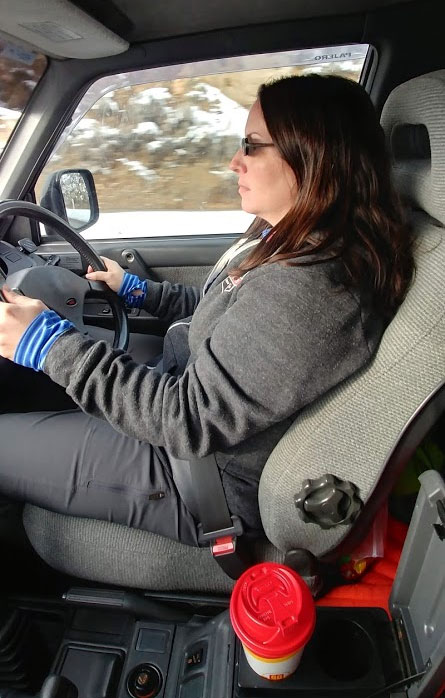 This rig will allow Mercedes to have her own off-road rig, to further hone her off-road skills as well as up her wrenching ability.
Yes, we may have just gotten his and hers Pajeros. And frankly, we're stoked.