ABOVE: Still one of my favorites, the runner up in the Subcompact and Compact Family class, the 2019 Jeep Renegade Trailhawk. Photo: Ryan Douthit, MediaSpigot LLC
The Northwest Automotive Press Association's Mudfest event brings in the newest 4WD/AWD vehicles for judging by a host of automotive writers. Now in its 25th iteration, this year's event proved to be a challenging year for reviewers to decide who is top dog both on the pavement and in the dirt. The two-day event includes testing both on- and off-road, and was held at the Ridge Motorsports Park in Shelton, Washington. There each journalist drove, reviewed, and rated each rig.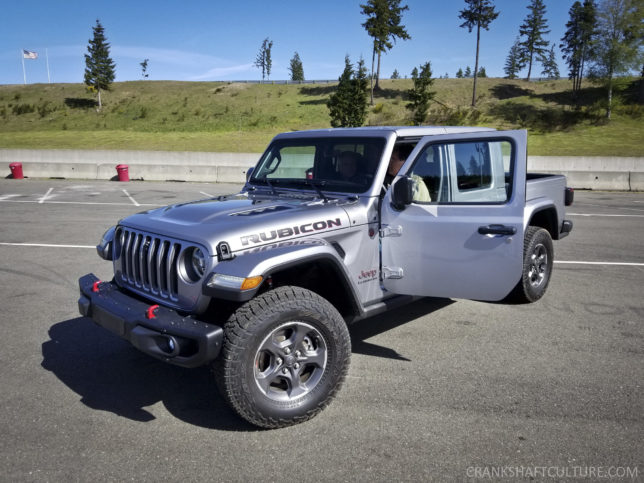 Day one was on-road testing that included a slalom course, brake check, back-up challenge (testing each vehicle's back-up technology), and a speedy excursion driving on the tarmac go-kart track. Day two included off-pavement driving.
Two off-pavement tracks were offered. First, the easier route (for all vehicles) which included dirt-packed twists, turns, undulating hills, embedded logs, and a bit of mud. Second, the extreme trail included off-camber tight turns, steeper tabletops, a boulder crossing, and areas to test each 4×4's approach and departure angles. Each vehicle could show off its technology assistance, like hill descent control, push-button sway bar disconnects, or mud/dirt modes.
A total of 22 vehicles were lassoed into these categories:
Subcompact and Compact Family
Mid-and Full-Size Family
Compact and Midsize Luxury
Full-Size Luxury
Pickup Trucks
Extreme Capability
In addition to category winners, the overall champion received the esteemed rating of:
NW Outdoor Activity Vehicle of the Year
Winners were selected based on several elements: on-pavement ride/handling, fuel efficiency, powertrain, technology, interior comforts, exterior design, and so on.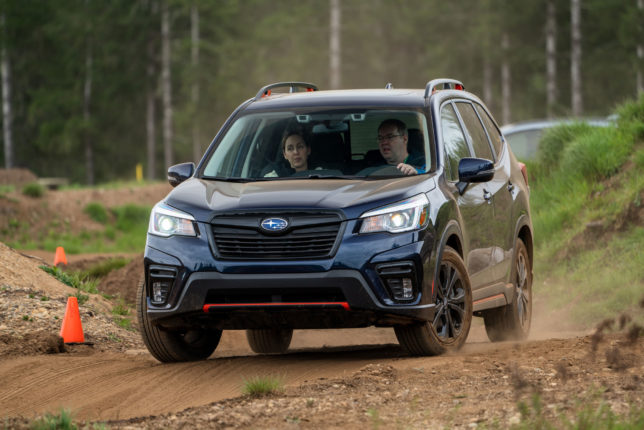 Journalists took each vehicle for an on- and off-road spin, and proceeded to analyze and rate each vehicle. Every person must review each vehicle. Ballots were accepted at the end of each day, and stowed away securely until the competition was over.
After the two-day competition was over, ballots were turned in and calculated. Who would win the coveted Northwest Outdoor Activity Vehicle of the Year title? Who would be champion of each class? Would we have any duplicates?
Below are the champions for each category:
Subcompact and Compact Family: 2019 Subaru Forester Sport
Mid-and Full-Size Family: 2020 Kia Telluride SX V6 AWD
Compact and Midsize Luxury: 2020 Mercedes-Benz GLE450 4MATIC
Full-Size Luxury: 2019 BMW X7 xDrive50i
Pickup Trucks: 2020 Jeep Gladiator Rubicon
Extreme Capability: 2020 Jeep Gladiator Rubicon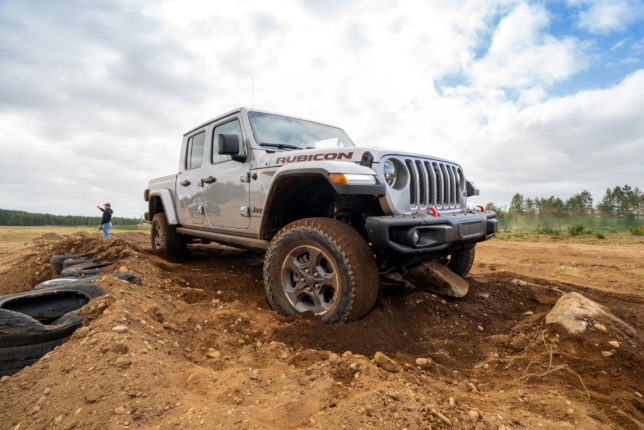 And, the most anticipated award of the event goes to:
The NW Outdoor Activity Vehicle of the Year: 2020 Jeep Gladiator Rubicon
Deservingly, the much-anticipated Jeep truck walked away with the overall award, but also best truck and extreme capability. 100% truck, 100% Jeep. The JT includes off-road necessities like front and rear steel bumpers (with the front being winch-ready), front and rear lockers and a front disconnecting sway bar, Dana 44 front and rear axles, Fox shocks with Falken all-terrain tires, oodles of safety features, along with 1,600 pounds of payload capacity and 7,650 pounds of towing ability.
Plus, check out this little feature: the forward-facing camera has a washer built in!
In true Jeep fashion, this truck turns into a doorless convertible: its doors and roof can be removed, and its front windshield can be lowered. What other vehicle can offer up such an open-air cockpit?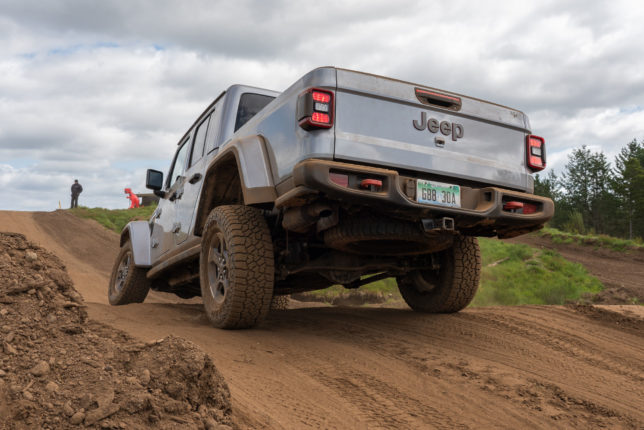 When the Gladiator went on sale during its launch—all 4,190 special edition units were sold in six hours. That tells you something about the Jeep cult following, along with this model's eagerly awaited appearance in the marketplace.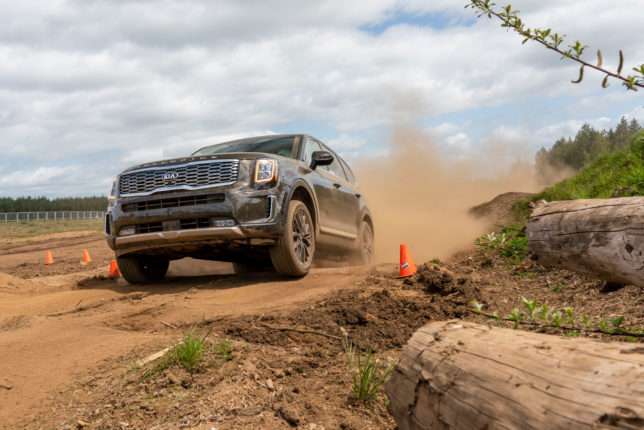 Although the Jeep Gladiator walked away with three wins, the 2020 Kia Telluride was the second runner up to win overall compliments. Kia surprised us with the Telluride's options, agility, presence, and drive impressions. It's a truly amazing bang for the buck.
In addition to the Gladiator, the Telluride is one to watch. This platform is one for families heading to their favorite trailheads but also to those who want a bit more. The Telluride already has 8" of ground clearance, multiple driving modes for on- and off-road driving, and a center lock mode best suited for off-roading (keeping wheel distribution at 50/50).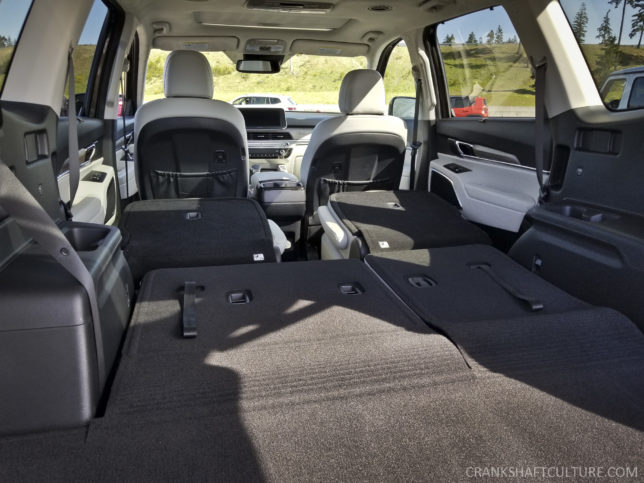 I can easily see this seven to eight passenger SUV upgraded with a slight lift, smaller wheels with bigger all-terrain tires, and full skids underneath—making this already capable billy goat into something more. Will it ever be a Jeep Gladiator? Nope. But, then again, for those wanting their entire family to fit within a comfortable cruiser to travel around and not have to worry about some dirt, mud, or rocks, the Telluride should be considered.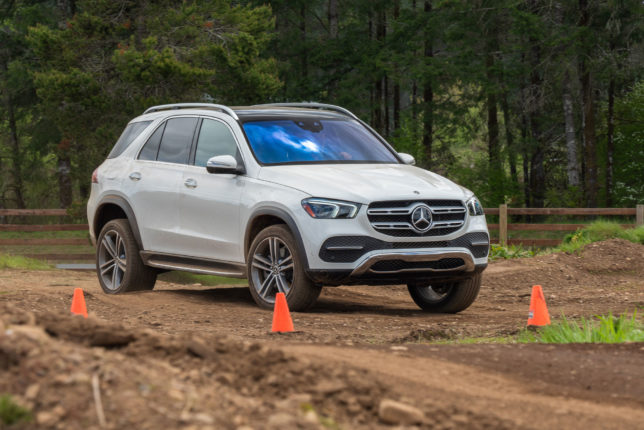 All the AWD or 4×4 vehicles I drove at Mudfest had an abundance of accoutrements available. From advanced technology offerings and safety gadgets, to lavish interiors and stylized exteriors evoking modernism, they all had something to offer.