The inaugural Texas Off-Road Invitational event was held by the Texas Motor Press Association at General Sam's Offroad Park in Huntsville, Texas.
Nearly three dozen automotive journalists came together to test drive the newest all-wheel drive (AWD) and four-wheel drive vehicles off-road—in mud, dirt, and sand. Each adventure rig vied for the media's attention, in order to garner the newly coveted "Off-Road Truck of the Year" or "Off-Road SUV of the Year" award.
From seven-passenger SUVs to rugged trucks, top-of-the-line grocery getters to luxury chariots—there was a lot to test drive. GMC, Land Rover, Nissan; Toyota, Kia, and even Rolls-Royce—several manufacturers were on hand to showcase their wares.
The following two vehicles won their respective segments:
Off-Road Truck of the Year: 2019 RAM 1500 Rebel Crew Cab 4×4 Truck
RAM took top honors in its all-new fifth generation 1500 Rebel. The 5.7-liter Hemi V8 growled during spirited driving, its 4WD easily gobbling anything I threw at it. Loose sand, hard-packed dirt, and muddy lakes—no challenging terrain stopped this beast. The RAM 1500 Rebel felt planted, powerful, and piqued many journalists' interest.
The RAM Rebel offered up many 4×4 niceties: hill descent control, improved approach and departure angles, 18-inch wheels with 33-inch Goodyear Wrangler DuraTrac tires, and an electronic-locking rear differential. The Rebel also showcased a one-inch factory lift, multiple underbody skid plates, Bilstein remote-reservoir shocks, and air suspension. This rugged 4×4 is meant to be used.
The Rebel boasted numerous safety features, too. Items like Ready-Alert Braking, Parkview back-up camera, Rain Brake support, Blind-Spot with Cross-Path and Trailer detection systems, and lots of airbags were featured on our Flame Red test mule. Not only was it off-road capable, it was keeping occupants safe and aware at all times, too.
Add to this power just-about-everything, updated technology, as well as heated front seats and steering wheel, and you've got creature comforts aplenty while being ready to tackle any of off-road trail in confidence. MSRP: $59,680. Fuel economy: 15 city, 21 highway, and 17 combined.
Off-Road SUV of the Year: 2020 Kia Telluride SX SUV
I've written about the Kia Telluride before. It's received many accolades, and now adds this one to the list. The Telluride consistently makes me smile. It's intuitive, agile, and very capable for what it is. I think Kia got this one right.
Along with writing about it, I've had the opportunity to drive the Telluride off-road a few times now. First off, however, I was a passenger in a fully customized Telluride during the 2018 SEMA show in Las Vegas. LGE-CTS Motorsports, from southern California, built a few Tellurides for Kia Corporate, in order to showcase their capability at the Kia Torque Track. They had those rigs dialed in perfectly.
Next up, I tested a stock Telluride SX both on- and off-road during the 2019 Northwest Automotive Press Association's Mudfest event. This Telluride tester, however, was nearly stock, but instead of having the stock 20" wheels and tires on it, Kia decided to don 18" Sorento wheels wrapped in Yokohama Geolandar all-terrain rubber.
This AWD Kia went everywhere I pointed it—even through a super tight and challenging new trail cut just the night before, in which the spotter, a Toyota Tacoma, and the Telluride went. The Kia Telluride has an active on-demand AWD system; it will never compete against a Jeep Gladiator or a Toyota Tacoma. But it's not supposed to. It is, however, a fierce competitor in the full-size all-wheel-drive class (against the Honda Pilot, Nissan Pathfinder, etc.). While our top-of-the-line SX model had seats for seven passengers (incorporating captains' chairs in the second row), lower trim levels boast seating for eight (with a bench seat in lieu of captains' chairs).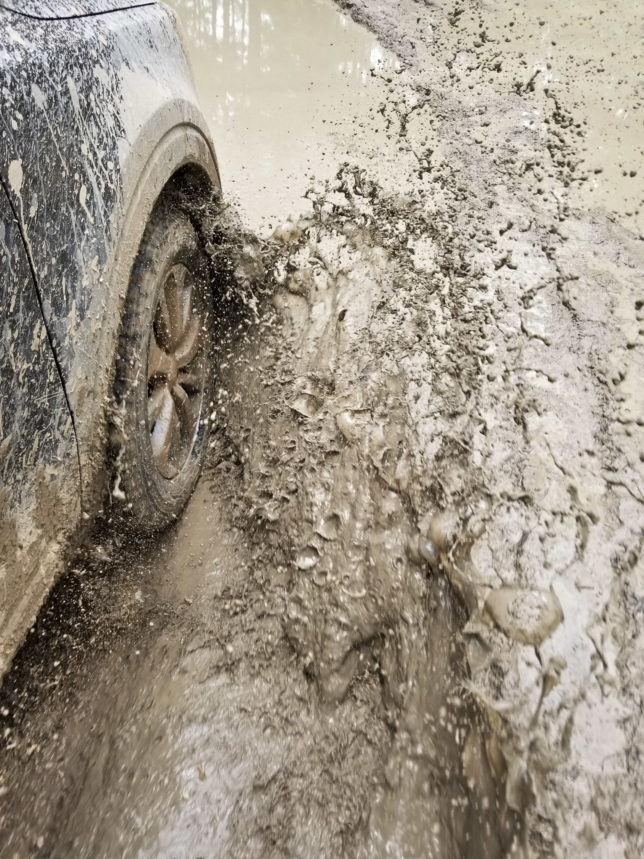 The 291 HP 3.8-liter V6 Telluride is truly a great platform to upgrade. Or, if owners are so inclined, they can leave it stock and drive the heck out of it via their favorite forest service roads. With 8" of ground clearance, multiple driving modes, as well as a center-locking differential, this mighty machine successfully drove up, over, and down everything I drove it through.
The 2020 Telluride SX boasts tons of safety features, such as Blind-Spot Collision Avoidance and Forward Collision Avoidance Assist, Highway Driving, Lane Keeping, and Safe Exit Assist. In addition to safety, SX upgrades include fabulous features like a double sunroof (with fixed rear glass), Harmon Kardon surround sound stereo, driver's seat memory and outside mirrors, as well as LED low-beam head and fog lamps. I must say that Kia has got this dialed—in my opinion, it's the best value for the price. MSRP: $46,860. Fuel economy: 19 city, 24 highway, and 21 combined.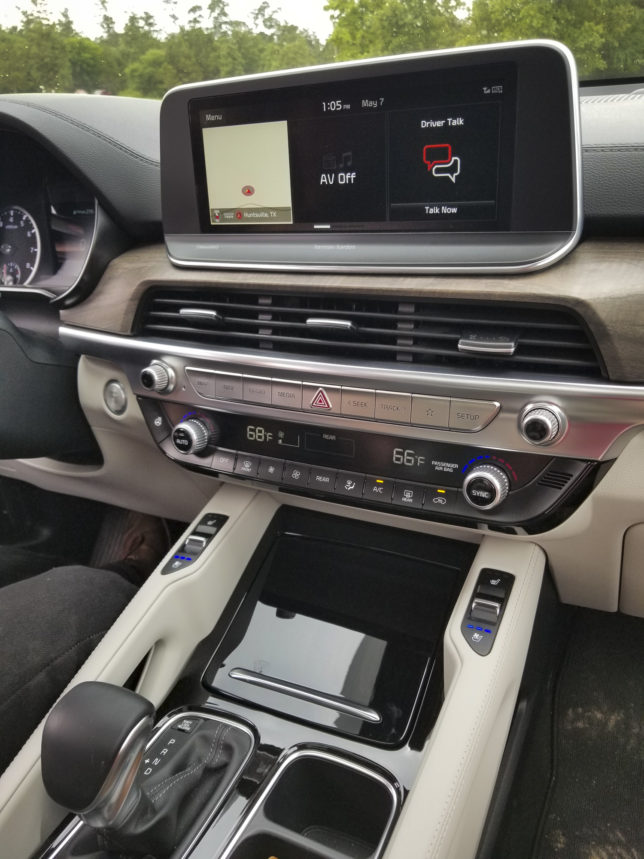 Off-Road Fun
Even though RAM and Kia ran away with Texas Motorpress Association's Off-Road Invitational overall wins, all entrants had qualities that folks should consider when purchasing a new adventure mobile. From the Honda Passport, Rolls-Royce Cullinan, or the Jeep Wrangler JL to the diesel-powered Land Rover Discovery or Chevy Bison Colorado, I say get out there and test drive them all. You'll never know what you'll like until you're behind the wheel of it.