Owing a JDM (Japanese Domestic Market) vehicle has all kinds of quirks. Often, the first question people ask us about our vehicles is where we got them. The second question is almost always asking if parts are difficult to find. The answer varies. Here is how we find parts for our JDM Mitsubishis, but the idea will work with a host of vehicles from other markets.
The Key: Know Where to Look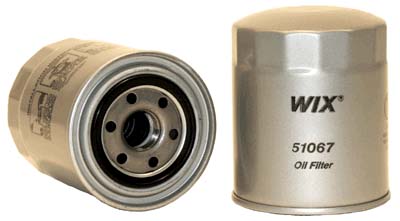 Items like fuel filters, oil filters, and air filters can be had pretty easily, so long as you know the right part number. I've had no problem sourcing all these parts from North American auto parts stores. For example, the oil filters for all three of our 4D56-powered turbo diesels are Wix 51067 or NAPA 1067, and they're easily obtained at stores or bought online. I typically rely on Facebook groups or forum sites for the knowledge base of these sorts or part numbers; most of the time the info's out there. Even a plain-old Google search will often work. But what about other more specific things?
Global Online Parts Sellers
I use a few sites for tracking down an item's original part number, then generally go down a rabbit hole of cross referencing to see if the part happens to also appear on something that was sold domestically (more on that in a second). I generally use Megazip, PartsSouq, and Amayama to look up OE (original equipment) part numbers. All three sites offer the ability to plug in a chassis number or VIN, which provides you with exploded view diagrams of pretty much everything for the vehicle. (That does not always guarantee the part is available for purchase, however.) Alongside the diagrams are part numbers, and in some case, multiple part numbers (both OE and aftermarket). You can, of course, buy directly from these places which often have a couple of warehouses around the world, including places such as Japan, Russia, and UAE. I have bought several items directly from Amayama including window gaskets, window hardware, and a brake shoe adjuster for our 1989 Mitsubishi Delica. The genuine Mitsubishi parts came directly from Japan in about 10 days and were exactly what I needed.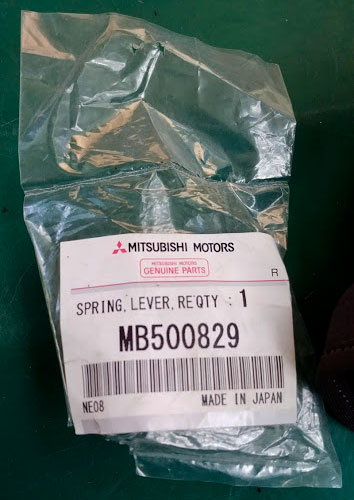 Buyer beware: If you use these sites, carefully check their return policies. While many will warranty a part that'd been damaged in shipping, if you order the wrong part for your car, there are usually no returns. This leads us to another method of sourcing JDM parts.
Cross Reference With Local or Online Vendors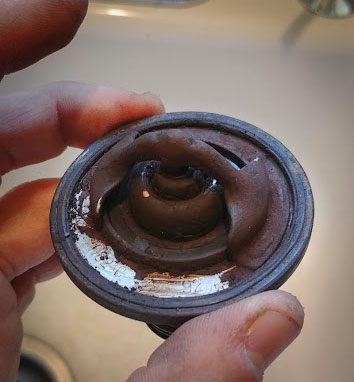 Those above-mentioned sites can be used to look up the original part numbers and then cross reference them with parts that may be sold domestically, sometimes even at your local auto parts stores or North American-based vendors. Case in point was the thermostat for our 1992 Mitsubishi Pajero. The vehicle is equipped with the 4D56 turbo-diesel engine—a powerplant that was not offered in North America. After looking up the OE part number, I cross referenced it on the Stant Thermostat website, and found out the same unit was used a host of Chrysler and Mitsubishi products sold in the U.S., such as the 2.4-liter Mitsubishi Outlander. I saved time and money doing this, and simply picked the thermostat up at my local NAPA Auto Parts.
Cross Referencing on Amazon, eBay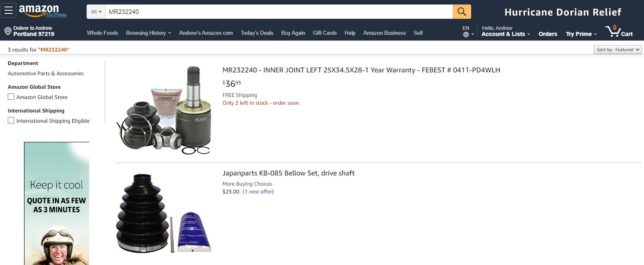 Another trick is to take that OE part number and check out Amazon or eBay. Often there are global sellers offering up the parts you need, sometimes with free shipping. I got a new genuine Mitsubishi timing belt and water pump kit from an eBay seller in the Philippines at a very good price. In addition, it took five days to get from Manilla to Portland, OR. I can't send a postcard to my mom in Wisconsin that quickly! I've had similar luck with Amazon sellers, too. But again, check those return policies.
Look Outside Your Country's Market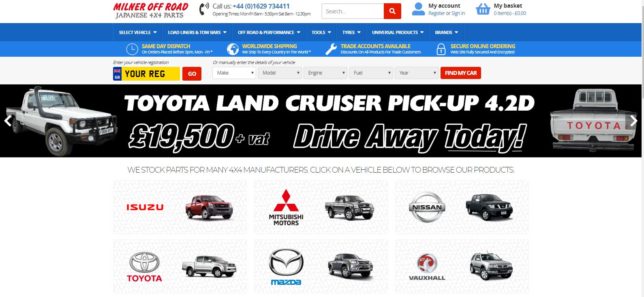 Finally, the last trick is to visit other countries' auto parts stores. The Mitsubishi Pajero was made in Japan, sold in Japan, but was quite popular in Australia and the UK. When I needed a clutch kit for our 1991 Mitsubishi Pajero, I visited some Australian- and UK-based auto parts stores to see if they'd have what I needed. The Australian market stuff charged a lot to ship to the U.S. (understandably), but I found a UK-based store, KS-International, offering a total clutch kit (including an Exedy clutch plate) for a very reasonable price, even including shipping. Speaking of, it took just four days to get from the UK to my home in Oregon. Nuts. Excellent. Nuxellent. (You heard it here first …)
Still Not Always Easy to Get What You Need
As I write this, I'm in the middle of my most difficult challenge finding parts to date. I'm looking for two complete front axles for our '91 Pajero. The OE part numbers all yield slightly different results. Some offer up the complete axle assembly, some just the inner or outer CV joints themselves. There are also boot kits and axle kits which muddy the waters even further. Add to it that some of the 2.5-liter Pajeros had a 25 spline inner shaft, some 28 spline. I pulled my axles and found that mine (well, technically speaking, the left side) has the 25 spline inner. I discovered first-gen Mitsubishi Montero/Dodge Raiders had 25 inners/28 outers, but after buying a set, they're too short (narrower track) so they're going back. Thankfully, they came from Advanced Auto, and I can return them locally.
The search for parts comes along with JDM vehicle ownership. I'm sure it's the same with cars from Europe or any other vehicle that was never originally sold in your home market.
So take this as a cautionary tale: If you're not willing to put in the work to find parts for more obscure vehicles, I wouldn't consider buying one. Additionally, if you're not handy with a wrench, rare or out-of-market vehicles can become giant money pits if you bring them to the shop for every little thing. We've been in the JDM game now for over two years, and still loving it, but knowing where to get parts helps a lot.