Dust, dirt, and dreadfully long days can't keep Kathy and me away from the Rebelle Rally. That's why Kathy and I both drove it as competitors, as well as covered the event as media. These words actually accelerate our excitement about the event. Why wouldn't you want to take your Toyota and dash over hard-packed dirt, pound some pavement, and slice through sand? I think it's every off-road gal's dream to play outdoors, adventure through the day, and test her skills. I feel like it's my calling, and I bet she'd agree.
Kathy Locke, the Creative Director of Toyota Cruisers & Trucks magazine, first came to the Rebelle Rally as media in 2018 when she covered the entire Toyota fleet for the publication. That's when I first met her—it was a serendipitously awesome meeting.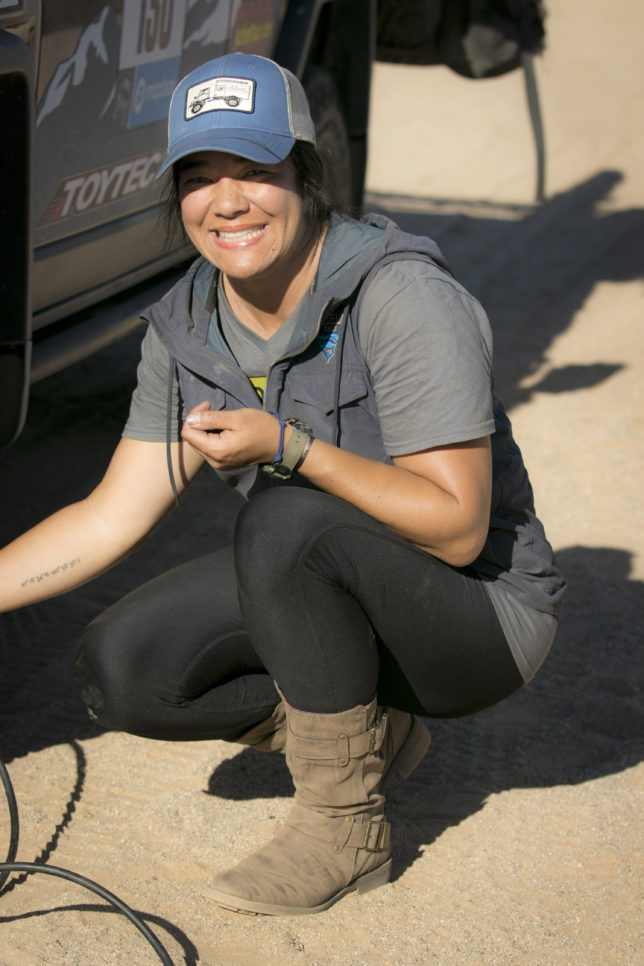 That year, I was competing as a rookie in the event. Kathy and I met on every type of terrain you could think of. I loved when she took photographs out of a chase truck as I skimmed across the Glamis sand dunes!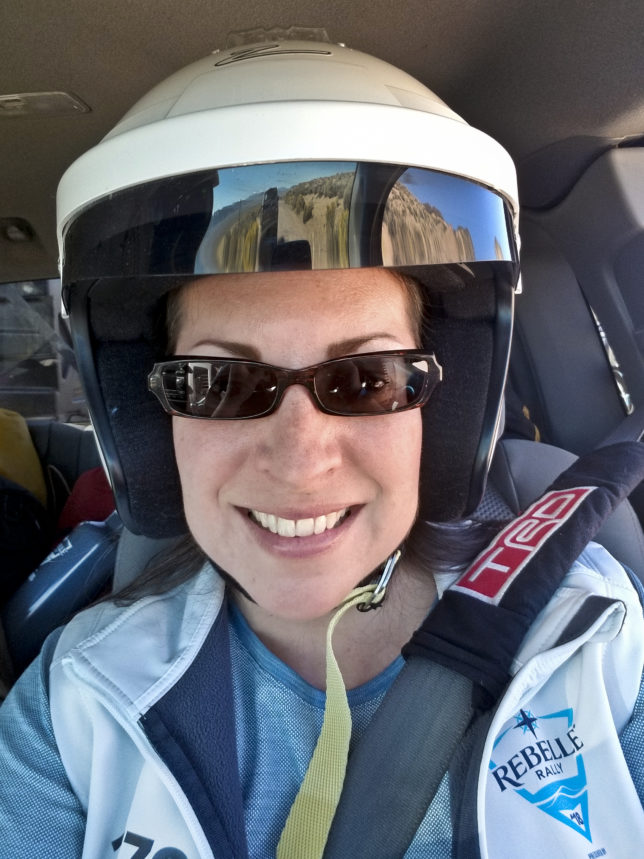 Fast forward to this year, 2019, and Kathy confidently piloted her FJ Cruiser with her partner, Stacey, while I covered every Toyota rig for TCT.
2018 Media Turned Into 2019 Competitor: #130 Front Range Rebelles
Driver: Kathy Locke (rookie)
Navigator: Stacey May (rookie)
Vehicle: 2008 FJ Cruiser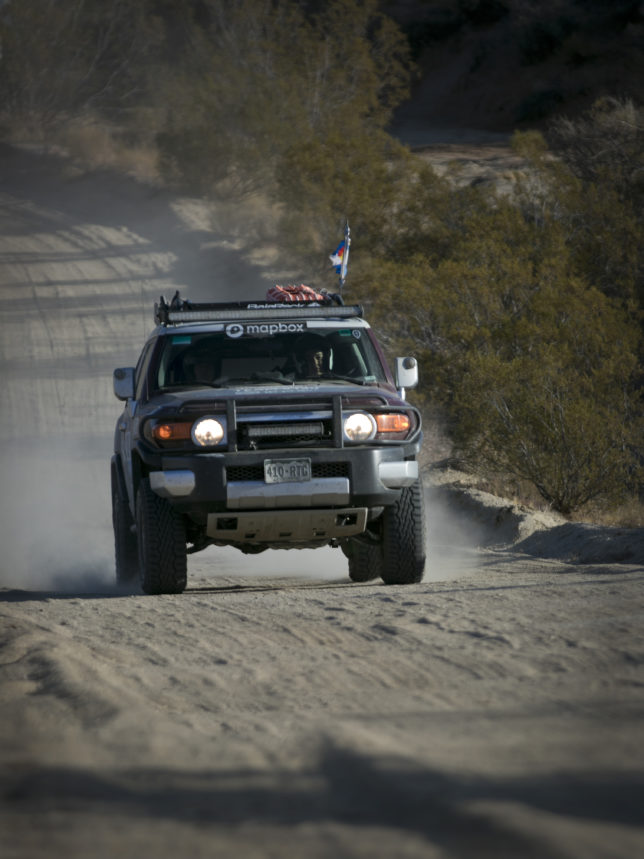 2018 Competitor Turned Into 2019 Media: #179 Team Free Range Dames
Driver: Mercedes Lilienthal (rookie)
Navigator: Elise Bent (rookie)
Vehicle: 2012 Toyota Tacoma Access Cab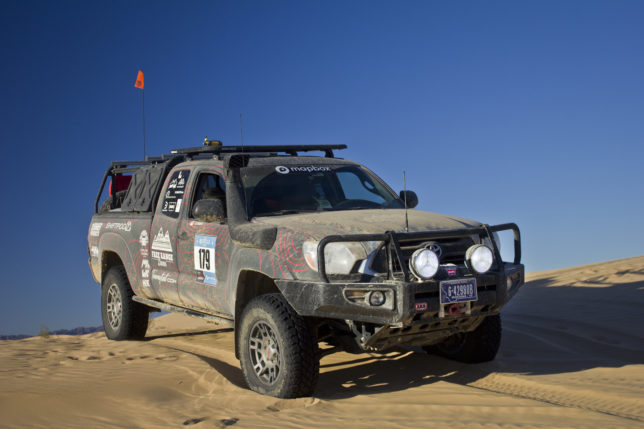 What are your thoughts with being media and then a competitor?
KL: Covering the Rebelle as media was exciting but definitely different than being a competitor. I didn't expect it to be the same as competing. For the most part, I had a good idea what I would be in for as a competitor and knew I was going to be exhausted in a different way, as well as being tested emotionally and mentally. My main concern was making sure whomever my teammate was going to be that we got along well and were really supportive of one another. I knew I didn't want to spend 10 days with someone if we didn't "mesh." I didn't want that added stress on top of everything else you have to work through. I still wanted to be challenged but wanted to have a great time, too.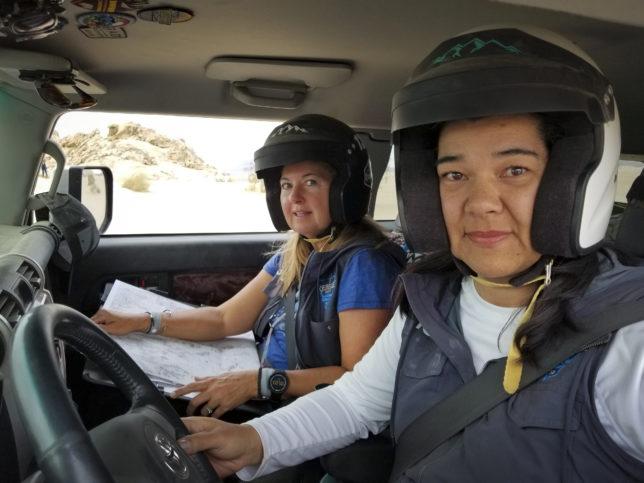 Which was more challenging, being media or a competitor?
KL: It was definitely more challenging as a competitor! I was exhausted everyday as media, but exhaustion from competing is totally different. Being media, it was more casual and all I had to do was follow Toyota teams and take photos while someone else drove me around. As media, I was able to sleep in my car at the end of the day so I didn't have to worry about setting up or taking down a tent. I didn't have to worry about hauling all my gear or personal items around when I was getting the FJ ready in the morning or at the end of the day.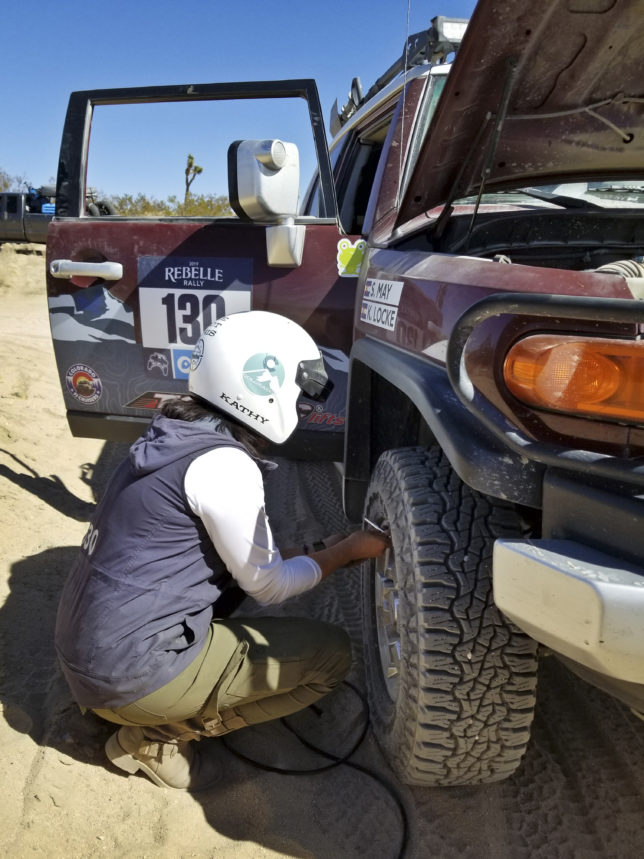 As a competitor, your brain is going all day—you're "on" the entire time while driving. You're responsible for the safety of your navigator and yourself. You can't be lazy or not pay attention. You're making sure your navigator has what they need before we start the day—coffee, water, food, etc., but also helping them throughout the day with navigation and enduros. Stacey had THE hardest job. You also want to make sure you're taking care of your vehicle while driving, too—making sure it gets you where you need to go for the next eight days. The FJ was phenomenal and I put it through some tricky terrain that definitely made me hold my breath a few times!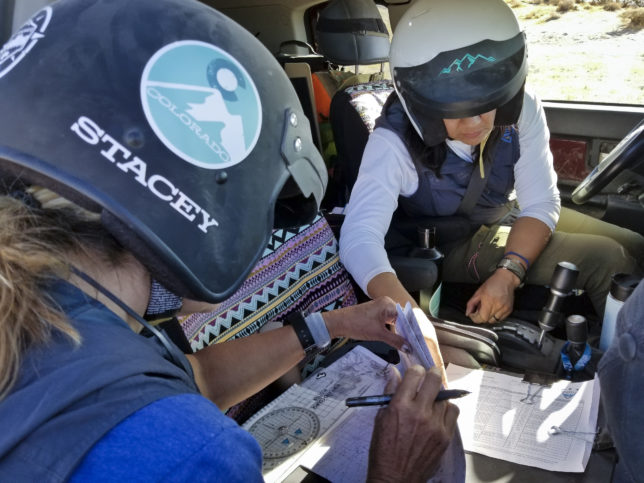 ML: To me they were both challenging—but in different ways. Being a competitor first, I knew what each woman was going through. But, as media second I had a lot on my plate as I had many, many teams to cover. Making sure I was always "on" was critical. That didn't matter if I was a driver or media.
I agree with Kathy, no matter if on- or off-road, practicing mechanical sympathy is the best things you can do for your vehicle. If I did that with my Tacoma, my navigator and truck would be comfortable. It was my job as a driver to not break anything, get us though all types of terrain, and get us to each check point in a rapid yet eloquent fashion.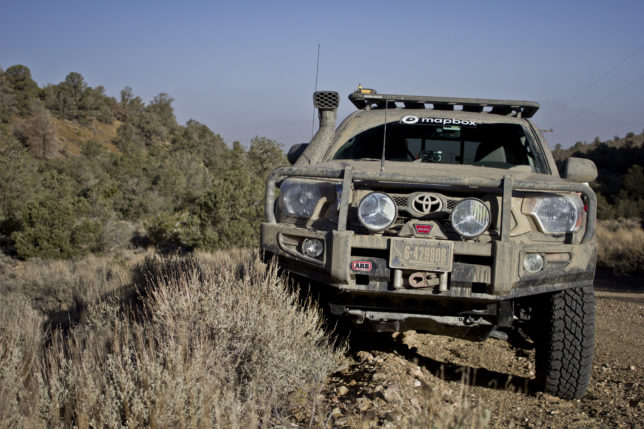 Would you want to come back as media or a competitor if you could attend Rebelle again?
KL: Being media and a competitor each have different, but great, qualities. It might be different if I cover the Rebelle as media again, now that I'm fully aware of what the teams are truly going through. You definitely have a different type of camaraderie with other teams when you're a competitor versus being media. Someday, I may come back as either.
ML: I'd rock both!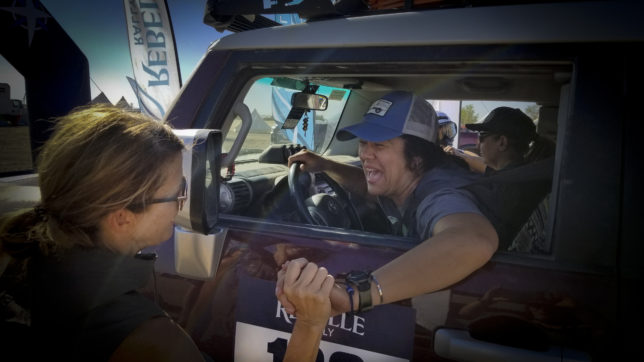 Any advantages you realized being media the year before and then competing?
KL: I caught up with the Rebelle Rally about half way through in Johnson Valley as media last year. After I drove around Johnson Valley with the media drivers, I realized I could drive that terrain. I felt comfortable in it. I think covering the Rebelle as media was the deciding factor in convincing me I could compete in it. Also, the people I met last year were supportive and worked hard to convince me I could do it. It was taking the big step to figure out how to get the money to do it that was holding me back the most.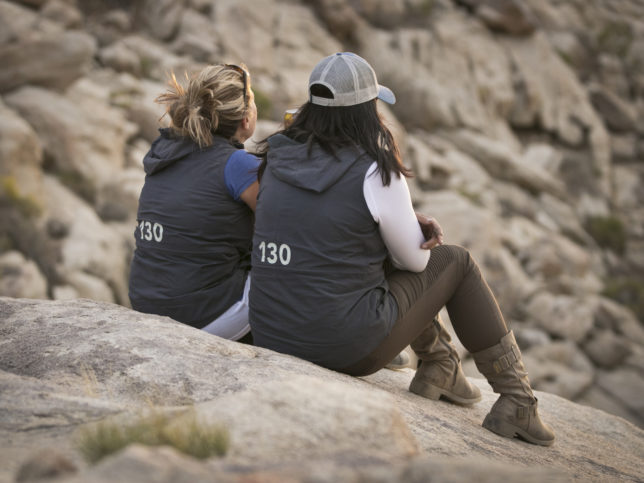 Any harder challenges you faced being media the year before and then competing?
KL: The hardest part of being media was not feeling like I was in the way or being a bother to the teams. I knew they were tired or may have had a rough day—I tried to be respectful.
What about being a competitor first, then media? What are your thoughts about that?
ML: Being a rallier first, and then coming back as media was very interesting. To me, it was a really neat experience to see things through a different lens (pun intended). I knew what the women were going through, I experienced it first-hand. But, once I got my cameras ready and my harness on (my harness holds both cameras on either side), I went into "media mode."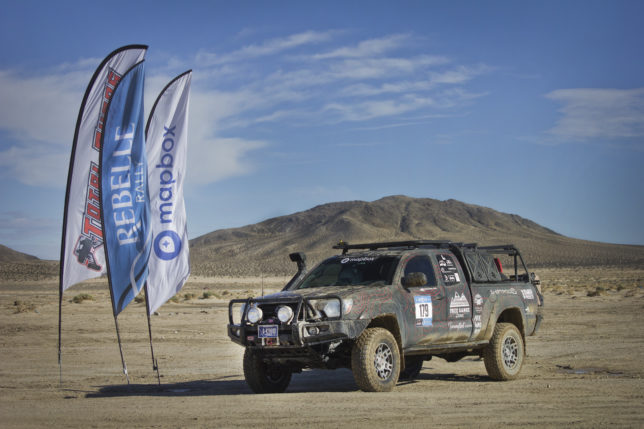 The biggest challenge was staying surgical and not helping the women when they were struggling or feeling defeated during the day. I couldn't help them. It was their game and I was an outsider there cover it. My job as a journalist was to document each team as their story was unfolding—to capture moments: no matter if they were joyous or raw.
No matter what the future may hold, I know Kathy and my paths will cross again. Will it be for the Rebelle Rally? Hopefully so! But, if not, I'm sure I'll see her rockin' her awesome FJ off-road in the very near future.