Andy and I have reviewed dozens of products over the years. Some types of gear are utilitarian. Others are brought to market as "design first, function last."
It's rare that your eyes notice something truly unique and functional and you know with a strong degree of certainty it'll become a classic. One such product that captured the best of both worlds was the Lito classic book lamp, by Lumio (the first product the company offered).
In 2014, I reviewed the Lito classic for Digital Trends online magazine. Designed by former San Francisco architect Max Gunawan, the foldable lamp's inception was born out of his journey to design a modular home that could be collapsible.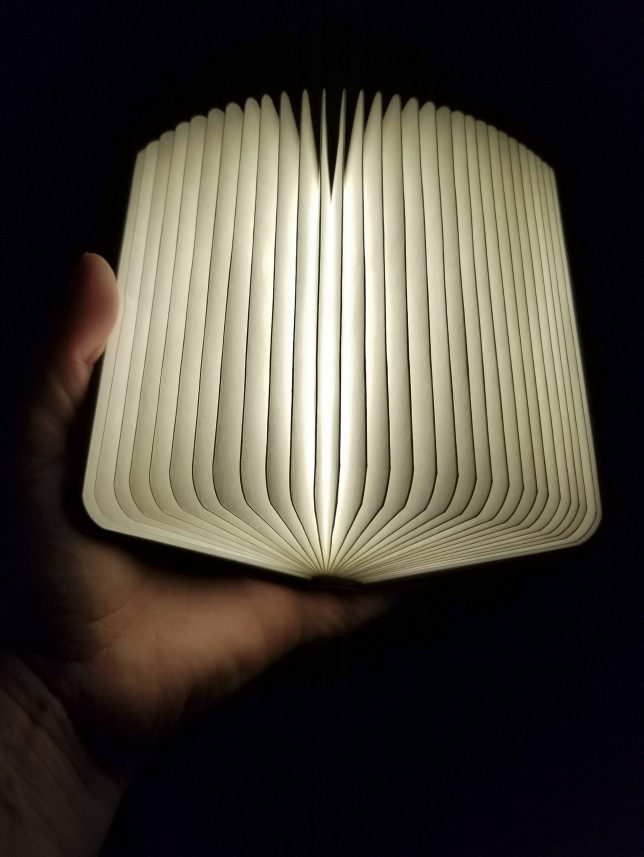 Seven years later, Lumio has expanded. The company now offers various colors of its classic book lamp. It also boasts other inventive products like Teno or their smaller collapsing book lamp: the Lito mini.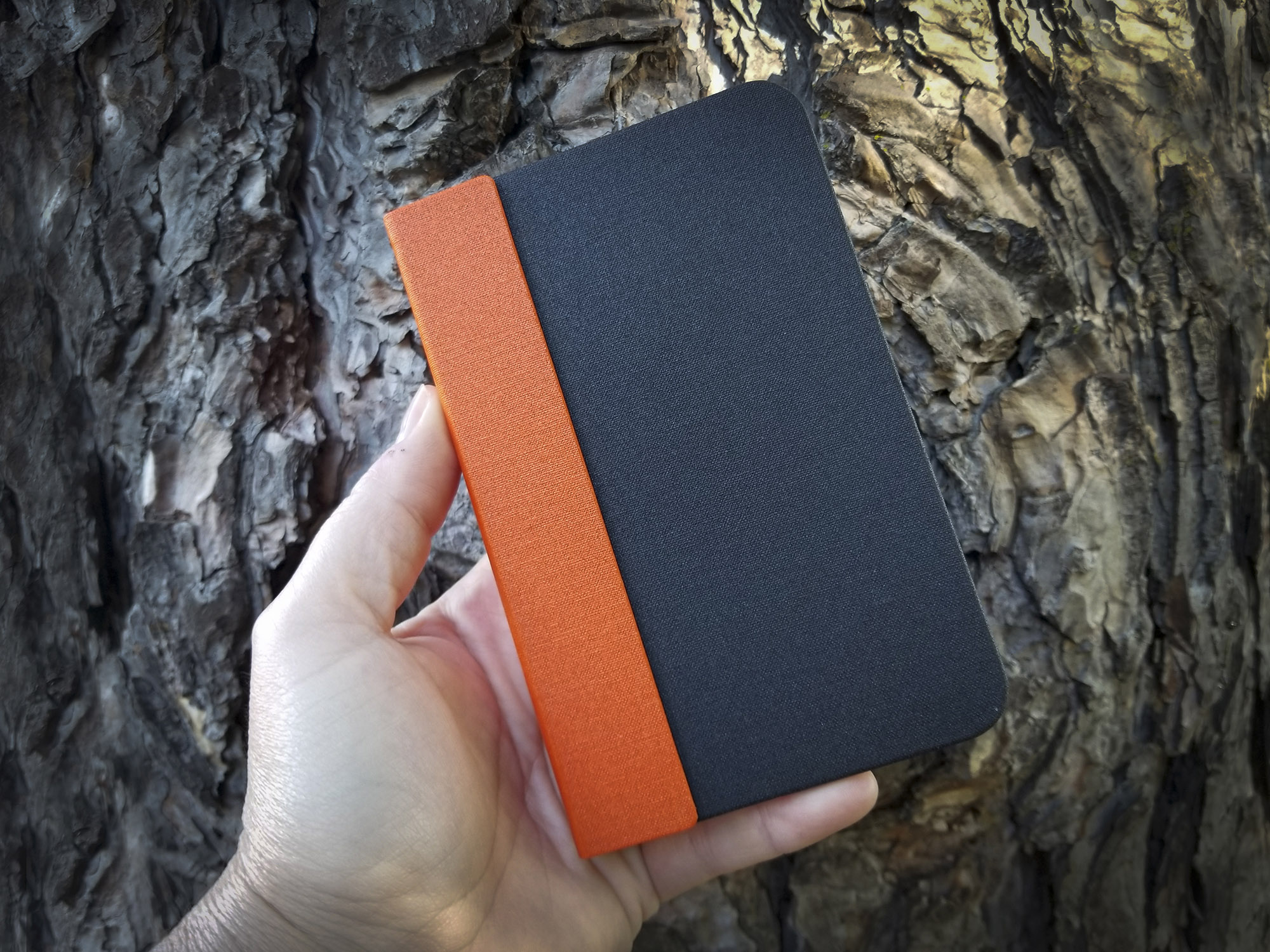 The Mighty Lito mini
The Lito mini simply looks like a book, but is it? The magic happens when you open the Lito mini like you would any normal book. However, its warm personality instantly lights up any room, showcasing a soft white 2700k glow versus words on a page. Long-lasting LED modules emit 250 lumens of warm light, slightly more wattage than an old-school 20-watt light bulb.
Heavy-duty Buckram bookcloth sheathing shields the Lito mini's 100% recyclable Tyvek interior fins. Furthermore, magnetic book sides can attach themselves to any metal surface. This makes the Lito mini a cool little rechargeable light fixture wherever flat metal surfaces are found. File cabinet sides? No problem. How about a refrigerator? Yep. If it's metal, it'll stick.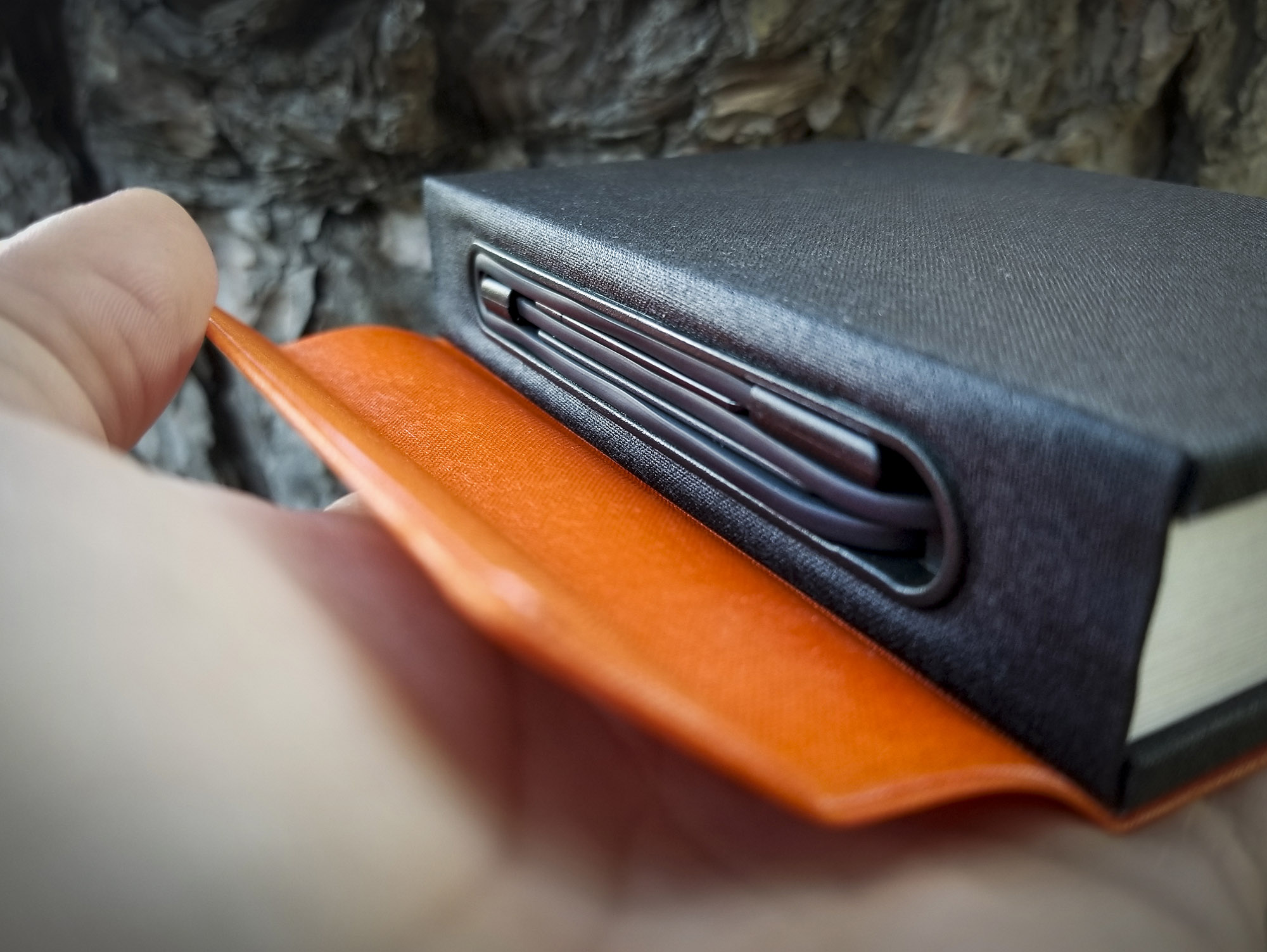 Power Me Up
The Lumio Lito mini is a clever, compact book lamp that also doubles as a phone charger. Keep it closed with its detachable book spine covering and it looks like a normal book. Take the spine sheath off and it reveals two perfectly concealed cords. Note: Other designs and colors of the Lito mini's book spines can be purchased separately.
The short charge cord directly charges iPhones. A slightly longer cord offers up a single male USB plug end.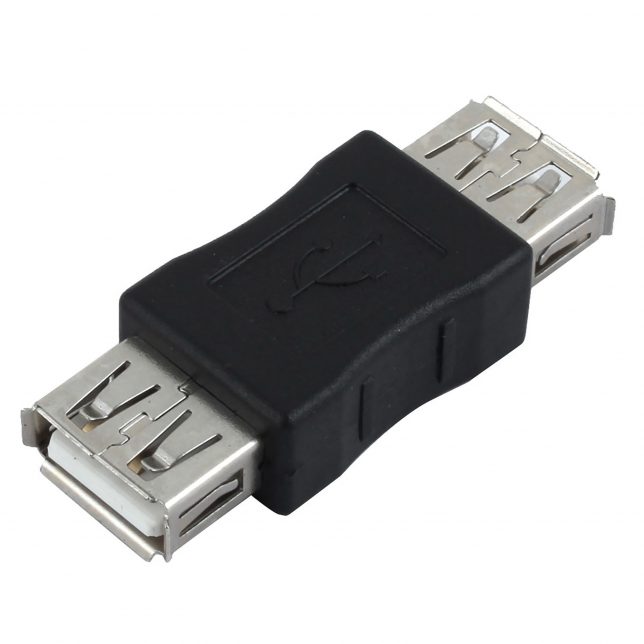 However, there's no female-to-female USB cord adapter (or an iPhone to USB-C adapter) included. So, non-iPhone users can't charge their devices out of the gate. If you wish to charge your non-Apple device with the Lito mini, you'll need to purchase either adapter first, so your phone cord could possibly connect your smartphone with this specific book lamp.
The Lito mini can be opened and on while charging. A rechargeable lithium-polymer battery provides up to eight hours of luminescence. Or, it showcases up to three times the battery charge for a mobile device.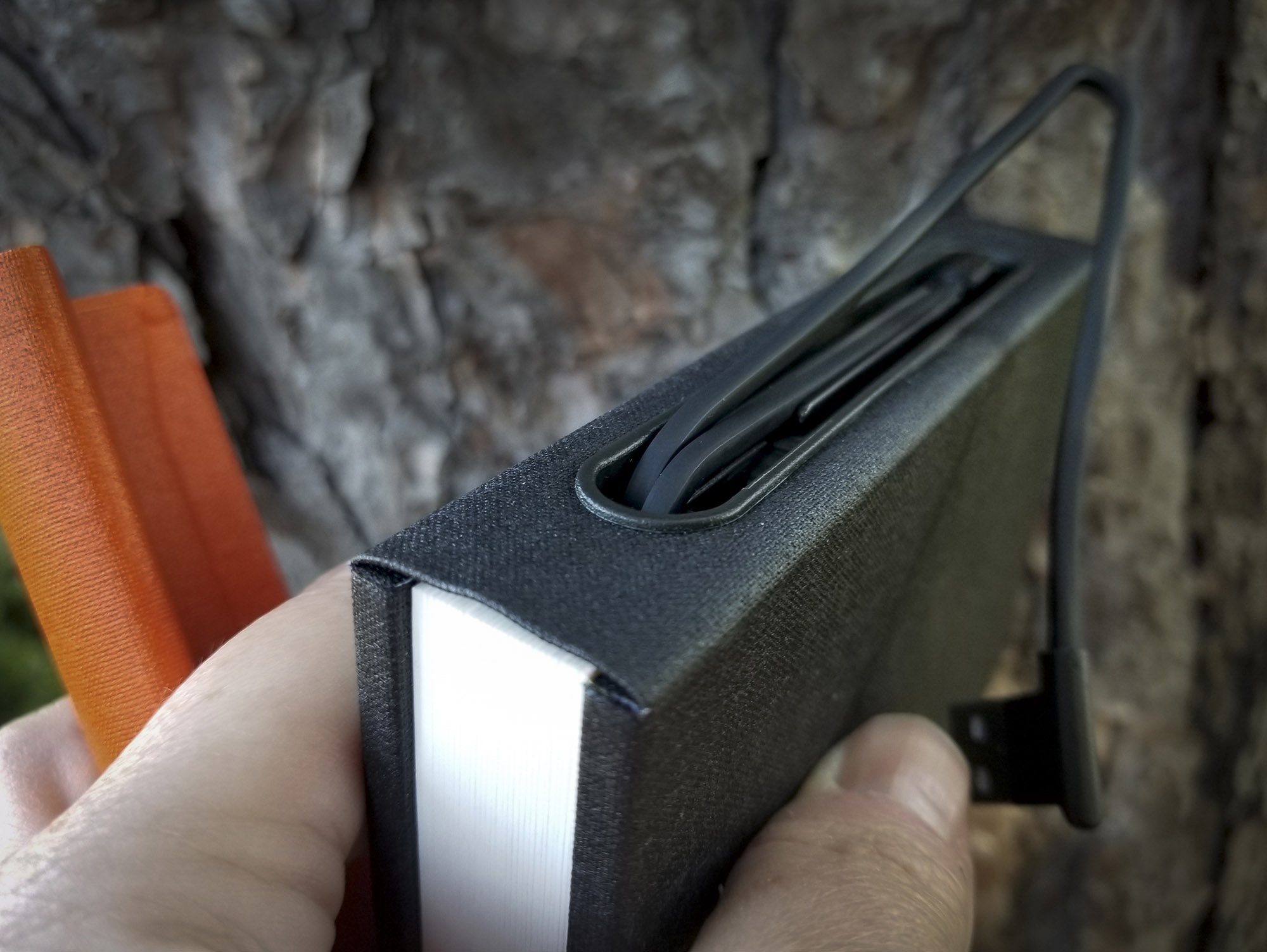 Note: The charge cords were long enough for charging an iPhone but a bit too short for adequate in-wall charging (we put a box underneath our Lito mini to prop it up next to the wall outlet).
Measuring in at 3.5" (8.9cm) wide x 5.5" (14.1cm) high x 1" (2.5cm) thick, the Lito mini is easily stashed in a backpack or laptop bag. Its weight is a diminutive .75 pounds, making this a smart, multi-functional book lamp charger.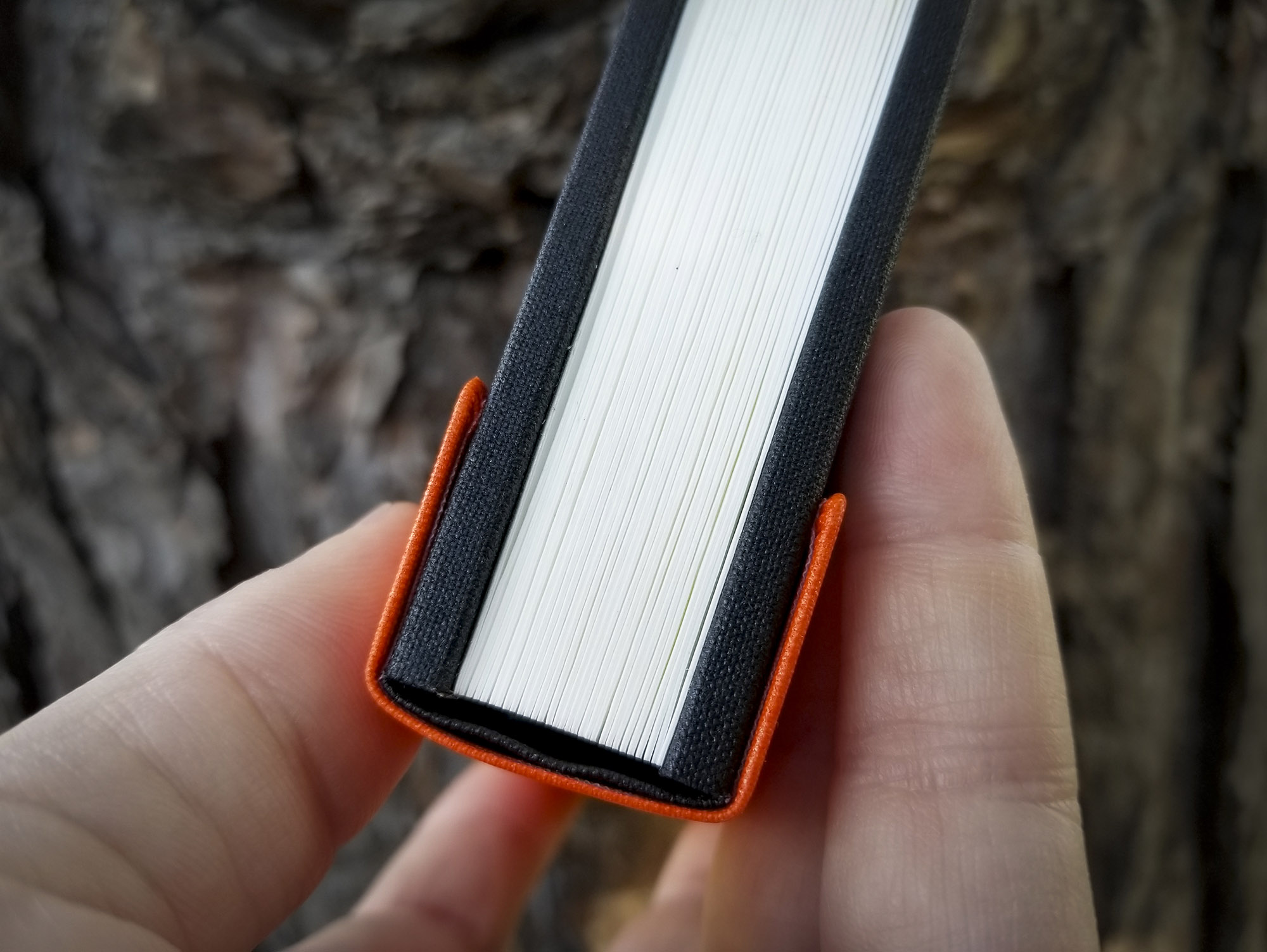 Impressions
Overall, the Lito mini is a welcome addition to any home or camper van's interior. Its hefty hard-sided casing protects its delicate-looking interior while the removable magnetic book spine end safely stows its charge cords. House it on a table and it's an unassuming but beautiful-looking book. Keep it closed but pull off the book spine and extend the cables and it becomes a power bank. Open it up and it fills a space with a warm, soft glow.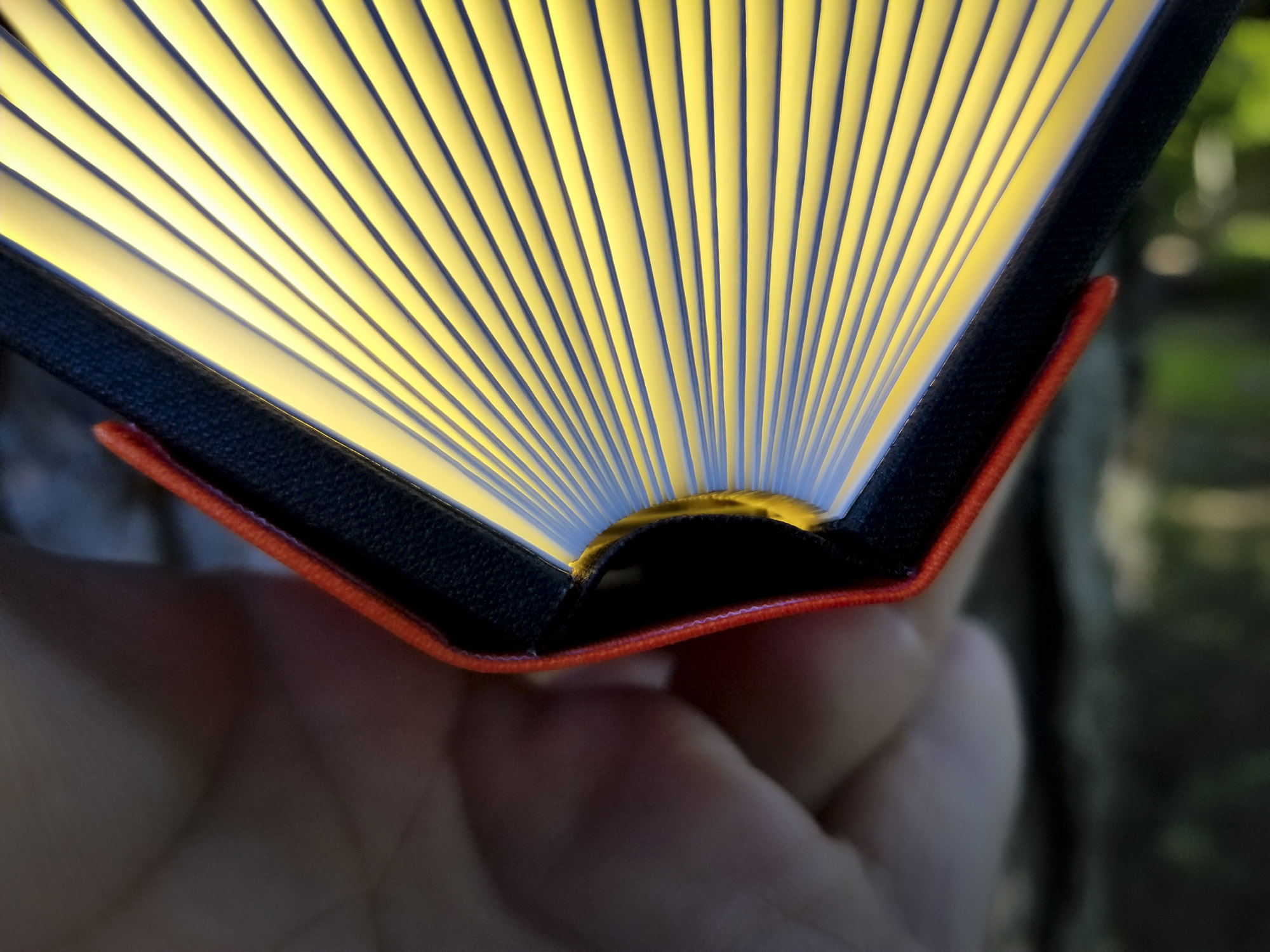 Although the Lito mini can be opened like a traditional book (with both sides lying flat on a table), our tester had a memory that slightly closed upon opening it on flat surfaces. The Lito mini relaxed after a while, but never fully opened to lie parallel to its particular surface.
Conversely, the Lito mini's memory made it a bit of a challenge to fully close it—it allowed a sliver of light to show until we gently pressed and held it shut. Perhaps this is due to its mini-sized nature compared to its full-sized sibling? If Lumio added a few more fins to its design, it could possibly sit flat upon initial opening.

Full Circle of Light?
Similar to the larger Lito classic, the Lito mini appears to be designed to open up as a near 360-degree hanging light fixture. However, our Lito mini's fins nearest to either bookend seemed to buckle under the maximum pressure to open it to a full 360 degrees (as shown above right). We wanted to know if the pint-size version was meant to do this …
After checking with the company, the Lito mini is not intended to open the entire way as the full-size version can (see below image). However, it's meant to open up to a near full circle of light by using its magnetic spine to set it up as a table lamp (as pictured above left). Upon trying the tabletop idea, the bookend spine needed to be coaxed straight in order to sit properly. It's a cool idea we hadn't thought of.
If Lumio would devise a smaller scaled accessories kit, that akin to the Lito classic (containing wooden pegs for mounting and a leather strap) in order to hang it, that would be the cat's meow. How cool would it be to hang both Lito classic and Lito mini together as a two-Lumio lighting display?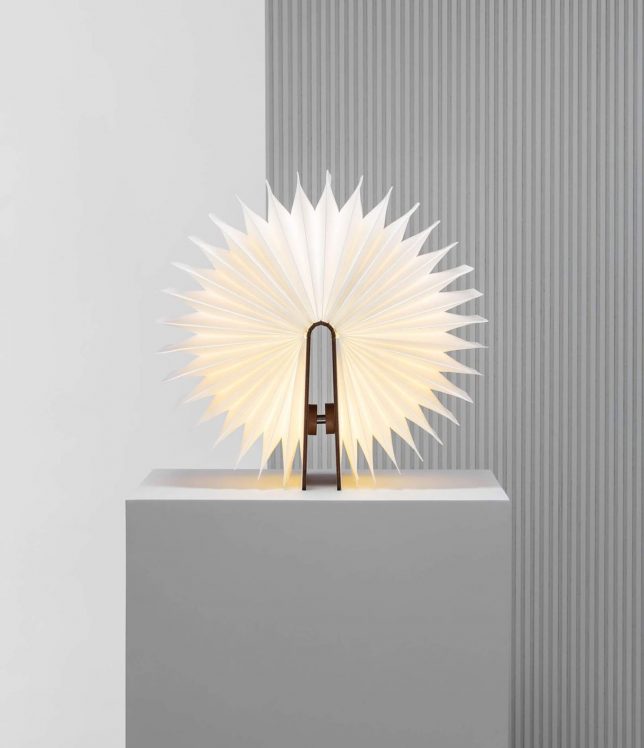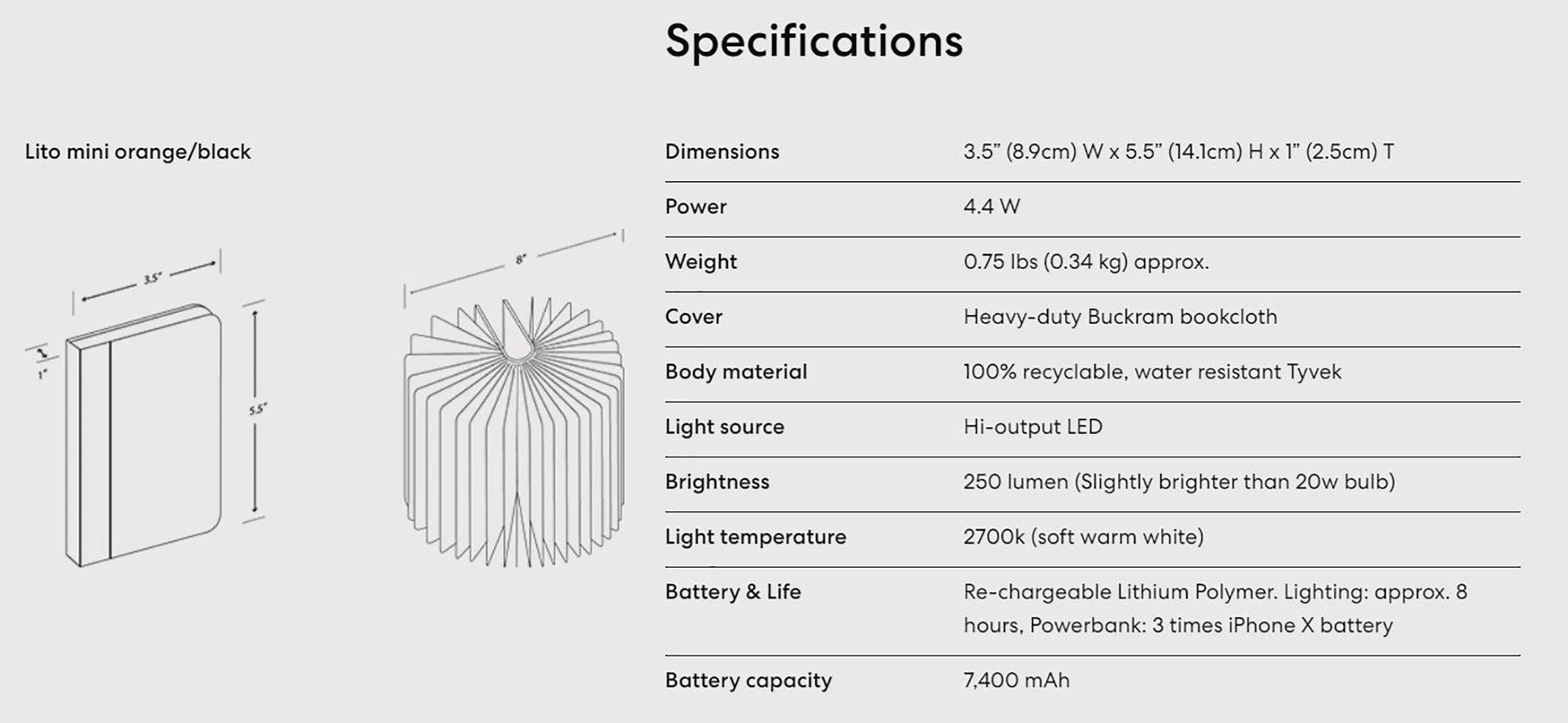 Does it Light Up Our Lives?
Although we'd change a few things about Lumio's Lito mini, overall we think it's a great pocket-sized book lamp and battery pack. Chocked full of thoughtful features with a focus on exceptional attention to detail, this book lamp would make a great choice when looking for a product that combines two important things: a recharging light fixture and a battery bank.
Available in multiple color combos, multi-colored terrazzo patterns, or camo colors, the Lito mini would add a modern touch to any vehicle or home's décor.
Lito mini orange/black price: $175.00
Lumio supplied this product at no cost in exchange for an honest, unbiased review.