Next to air, water is the next most precious thing. Without it, especially when traveling remotely, bad things happen. We've tested the Sea to Summit 6L Watercell ST to see how it stacks up against its hard-sided water-carrying cousins.
Over the years we've reviewed a variety of hard-sided water containers. However, they're bulky and take up a lot of space—no matter if you're stowing them at home or taking them with you. Is a collapsible vessel better than a rigid one?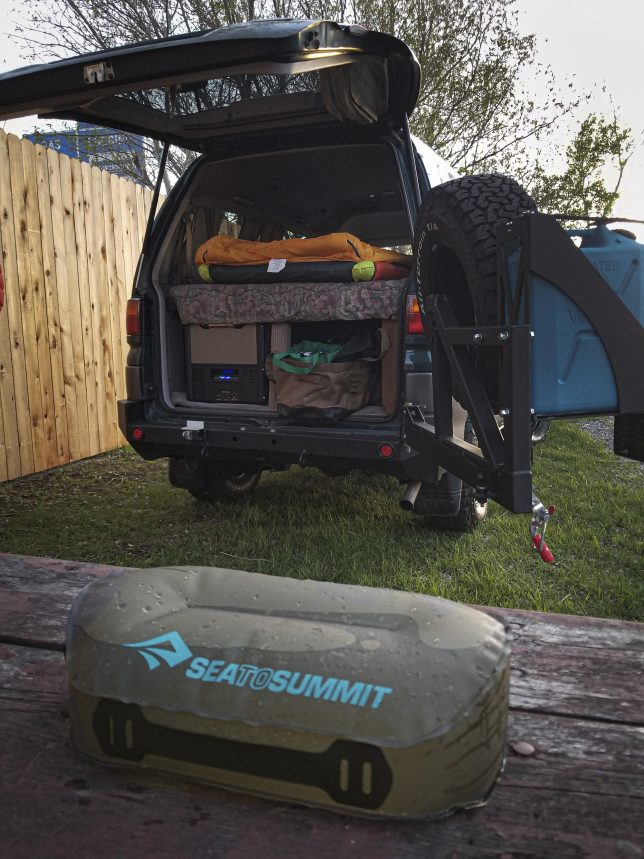 Watercell ST's Statistics
The Sea to Summit 6L Watercell ST features RF welded seams and flexible materials. It's a portable way to carry H²O without taking up space when empty. The Watercell line-up (offered from four liters to 10 liters large) are BPA and PVC-free. They don't impart any aftertaste into drinking water.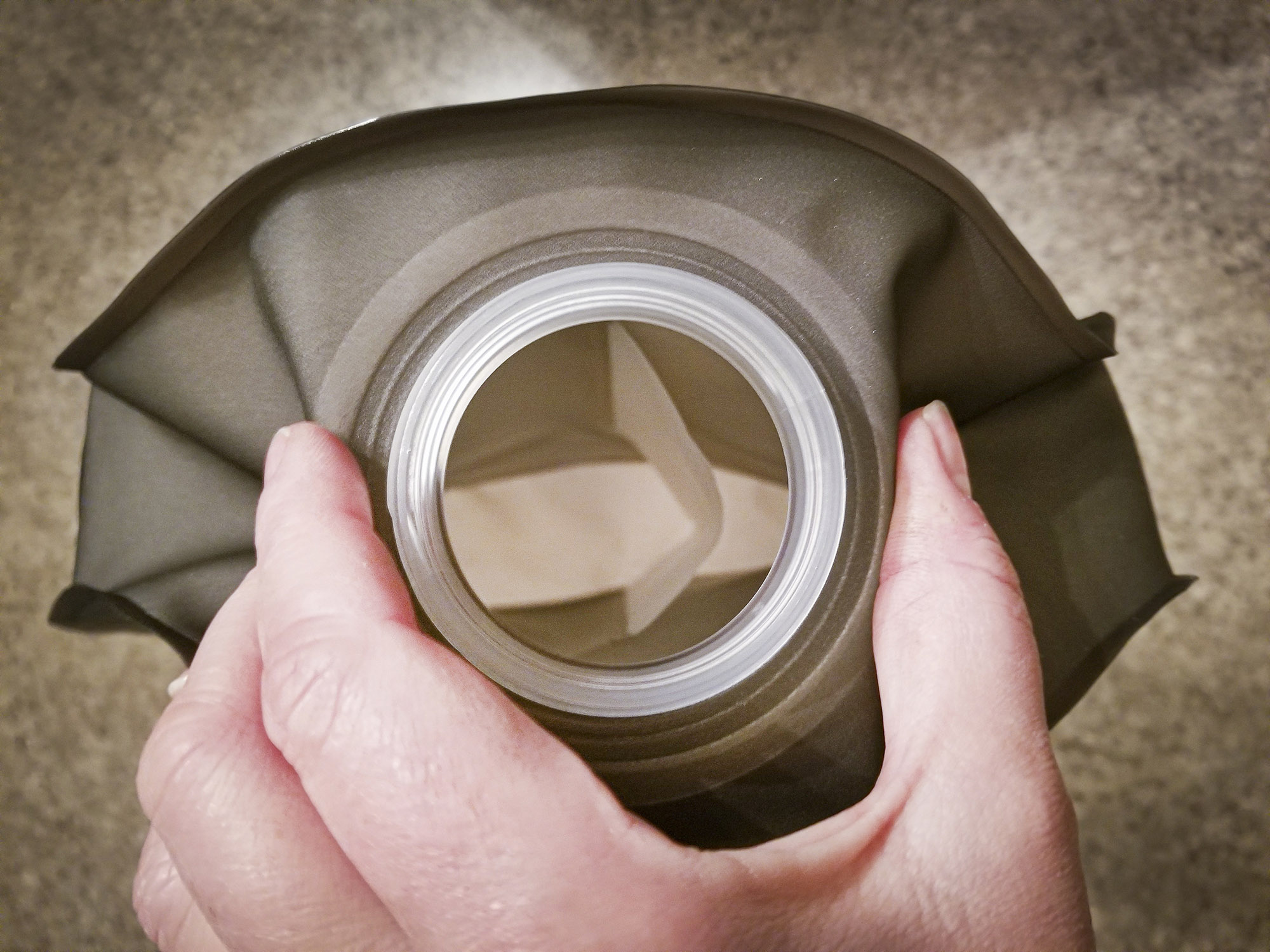 Our tester included a flexible internal baffle that keeps the soft container from bulging when topped off. The rectangular-esque shape folds flat when not in use and fills to a brick-like shape when full. An oversized carry handle is welded onto one side, making the six liter Watercell ST a cinch to carry.
A slim fill-handle is also incorporated. It's located near the top of the Watercell's wide-mouthed screw top opening. Along with the carrying handle, the fill-handle is also welded onto this water container.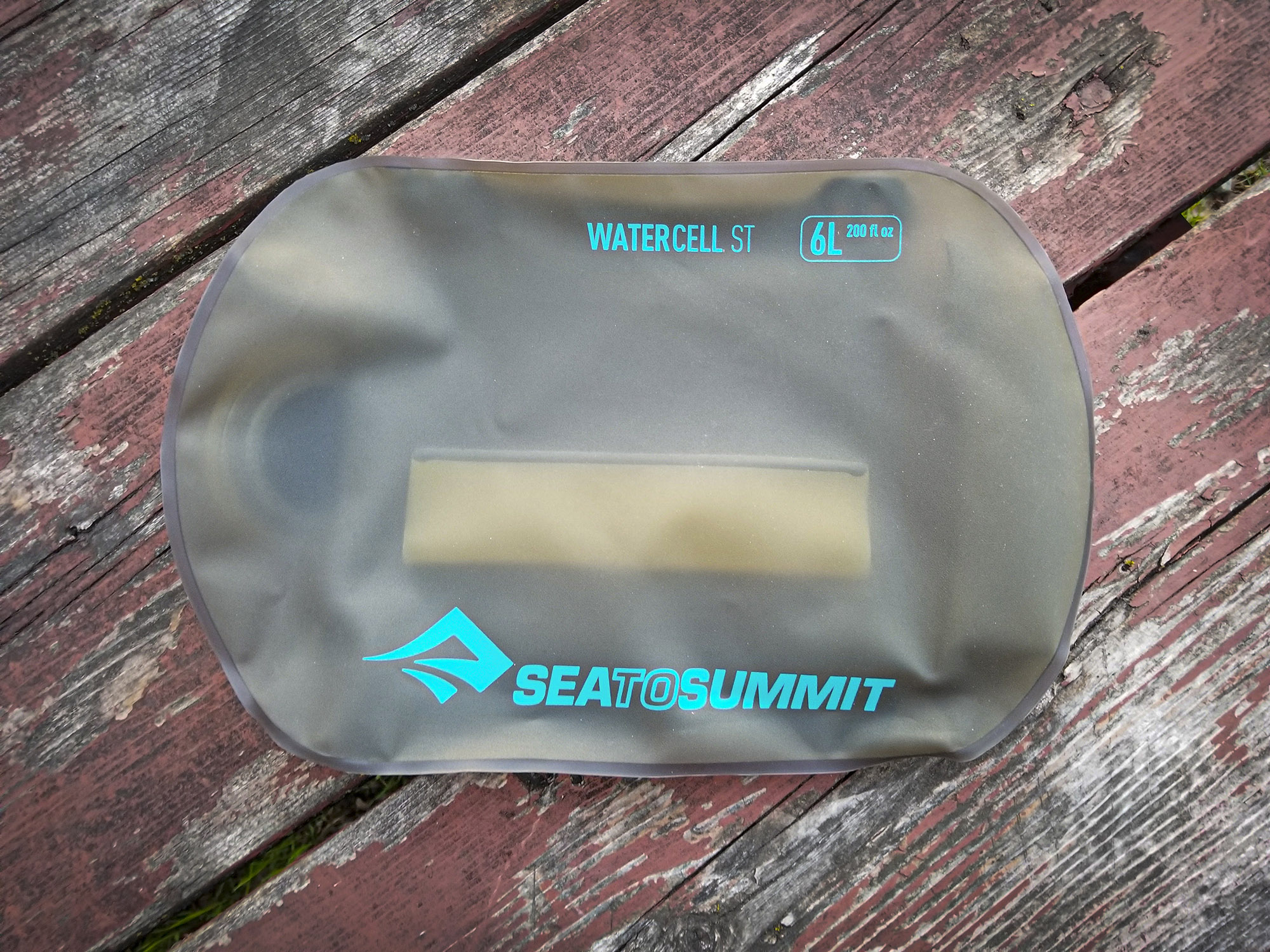 The Sea to Summit Watercells are made with semi-translucent and abrasion-resistant TPU. One side features fill lines in bright turquoise printing that outlines each liter of capacity. This easily measures how much water is being consumed.
Sea to Summit states the Watercell's 63mm thread of the fill-opening is compatible with many water filters and purification systems. It also mentions it works with standard hard-plastic drinking bottle caps (although we didn't test this feature).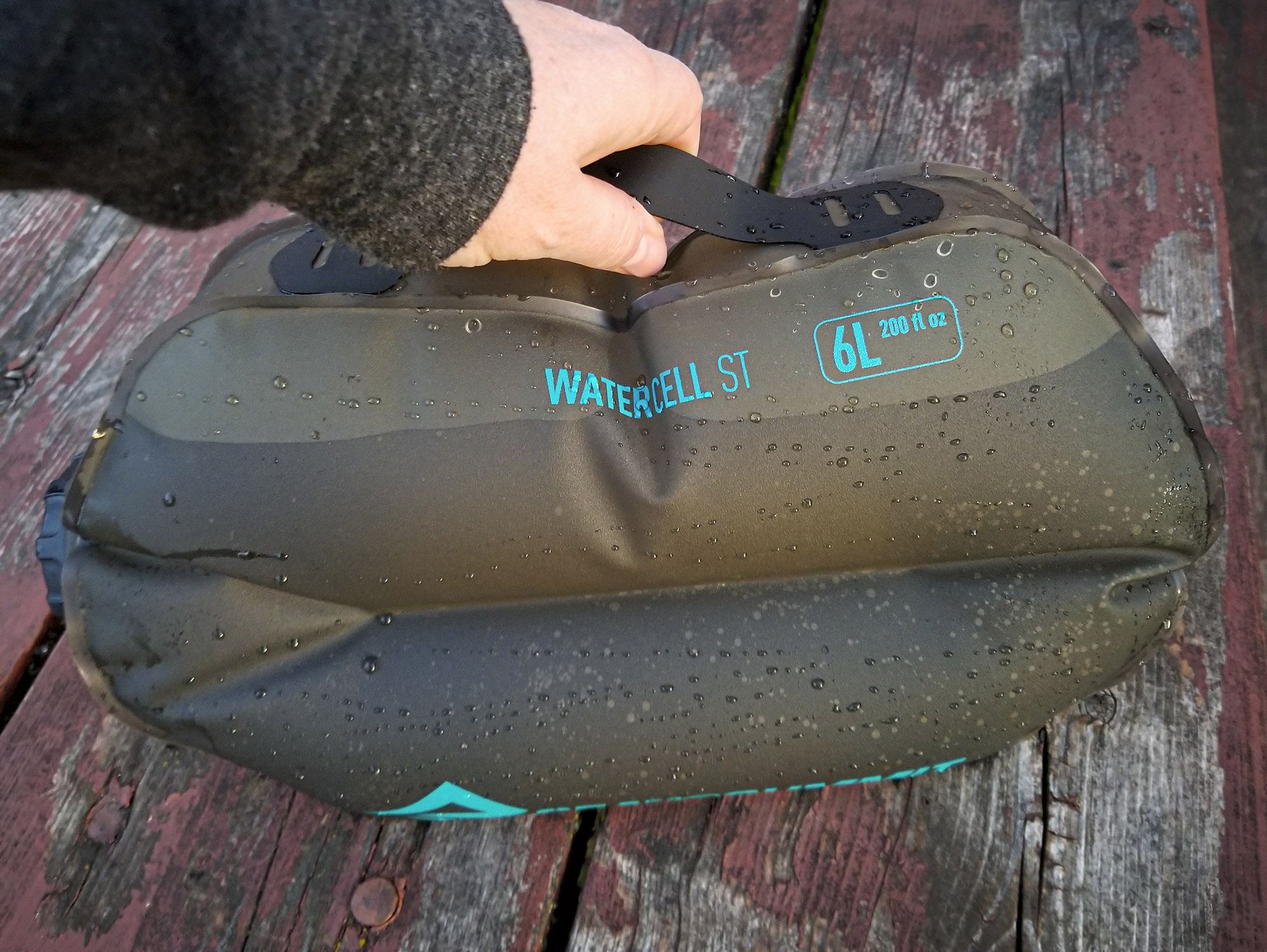 Watercell ST Impressions
Coming from a world of hard-sized water containers that you can stack, cinch down on a roof rack with ratchet straps, and bang around without worry, we were hesitant about the Watercell's durability.
However, after our 5,500 mile trip with our newish Mitsubishi Delica 4×4 van, we can safely say it's still in one piece without issue. We found safe spots to stash our Watercell ST bladder where it wouldn't have puncture opportunities.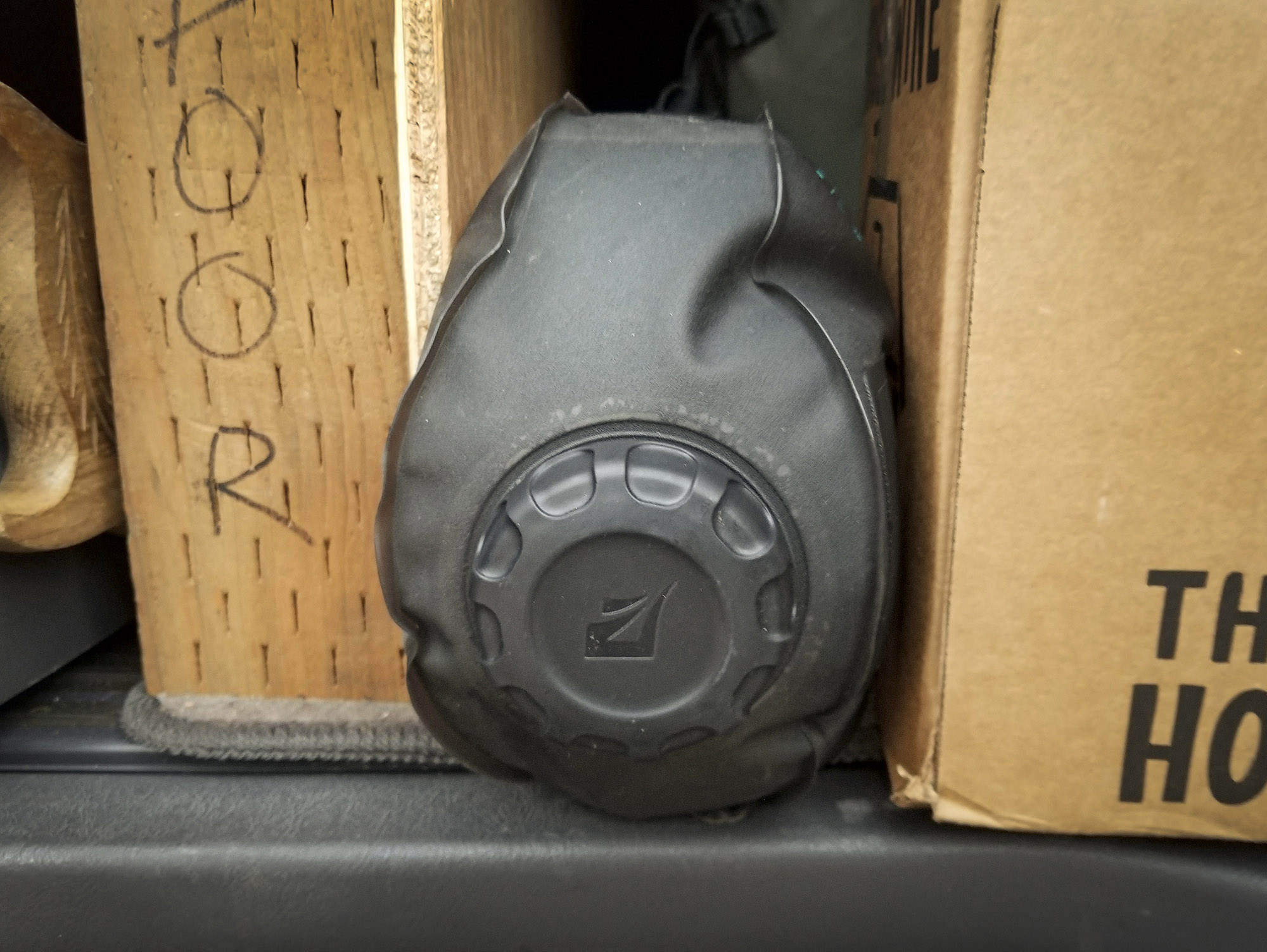 Although the Watercell ST vessel is soft-sided, the interior baffle stops it from bulging. We found it easy to stash between boxes or on its end if there was a place to put it.
However, if there weren't allowances of space for it to be stashed, our six-liter Watercell ST tester wasn't able to sit up on its own. It didn't matter if we placed it upright or horizontally on its skinny side. It would simply flop over to a flat brick-like position.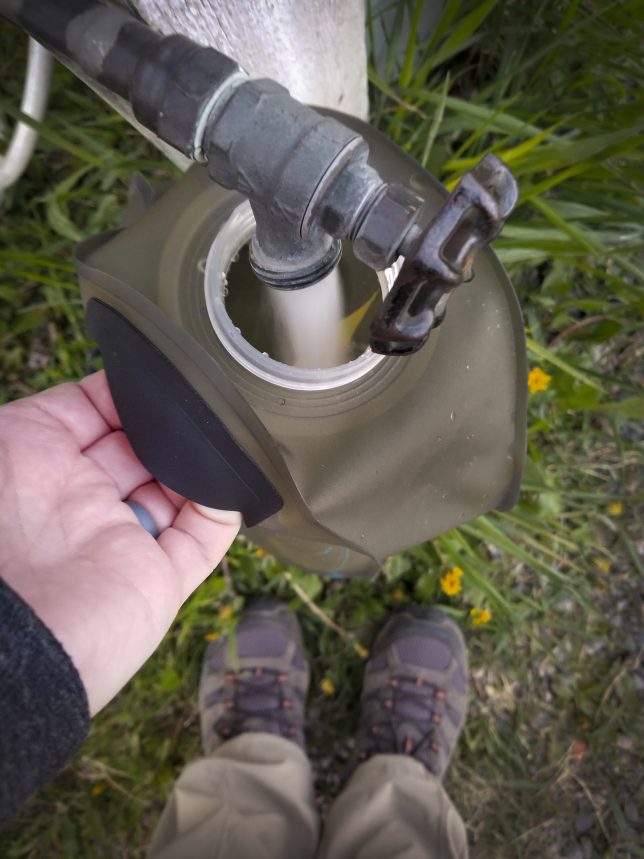 Using the Watercell ST
The narrow fill-handle was a bit awkward to use. The design allows for fingertips to hold it while water spews from water nozzles to fill it. But, it's difficult to handle the Watercell ST in a one-handed fashion as the water fills up—the bladder wants to sag out of your hands. The screw cap is also hard to close with one hand as the other uses the fill-handle. Tip: using two hands to fill this water vessel works well.
Pouring water from the Watercell is easier than anticipated. When full, using the carry handle and the fill-handle together made guiding the Watercell's opening a cinch when filling individual water bottles. Note: A firm grip is necessary as when the bladder depletes itself; it wants to sag out of position as it fills other containers.
We found the six-liter Watercell ST water vessel easy to use and store (once you figured out its tendencies). As long as we kept it in a safe spot away from sharp edges, we didn't have worries about puncturing it.

The Watercell ST water bladder kept us hydrated during the entire trip. Its easy-to-carry handle made it simple to grab and fill our water bottles while on the go.
In our opinion, the Sea to Summit 6L Watercell ST is a great option for anyone that wants to save space and have a solid system when stowing water inside a vehicle.
Sea to Summit 6L Watercell ST price: $32.95
Sea to Summit supplied this product at no cost in exchange for an honest, unbiased review.