Today, Subaru debuted its 2024 Impreza. It'll be available only as a hatchback. It'll now be offered in sporting 2.5 RS trim again, and it also drops the manual transmission. That's right—no more manual Impreza—it's CVT or nothing. Subaru also recently debuted its 2024 Crosstrek, but hasn't officially said no manual transmission. But does the majority of the car-buying public care? As enthusiasts, is it time to stop obsessing over the manual transmission?
We're Die-Hards, But Should We Be?
We've never owned a car with a fully automatic transmission. Every vehicle we've owned—and it's quite a lot—have been manuals. Our brand-new 2022 Subaru Crosstrek is a six-speed manual and may be the last of its kind. We love the ability to row our own gears and to have the most control of the car. Frankly, it's just more fun.
On paper, however, the latest crop of automatic transmissions, whether CVT, twin-clutch, or traditional autos, often are more efficient and sometimes faster than a manual transmission. Franky, there's not much advantage on paper to most manual transmissions anymore.
Manuals Are Going Away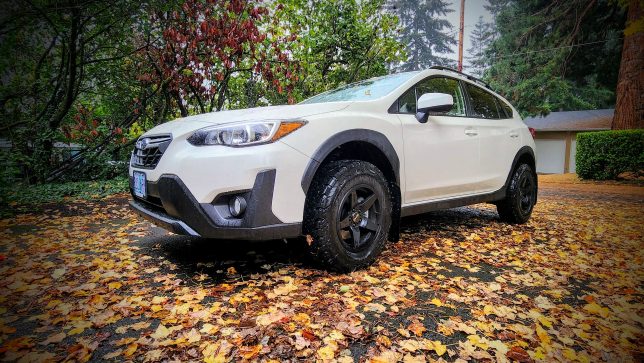 It's no secret that the manual transmission's existence is waning, at least in North America. Take rates are down for most cars and for the reasons mentioned above, there isn't much reason to own one anymore. A story by Autoweek estimates a paltry 0.9% take rate for manuals through the entire industry during the first half of 2022. (The Autoweek article says Subaru had the highest take rates. Subaru's PR team also stated Impreza and Crosstrek take rates are under 5%.) So with over 99% of new cars sold with automatics, it makes manuals more of a novelty than anything at this point. With Subaru's Impreza announcement today, that number will fall further, although the WRX has nearly an 80% take rate with manuals. Then again, the WRX isn't a volume seller either.
Why We Love The Manual Transmission
We all have our reasons for loving the manual transmission. I grew up with a father who was a die-hard manual driver. From Jeeps to Volvos, everything he had was equipped to be shifted manually. That fault trait was passed down through me as every singe one of the 30+ cars I've owned (sans a 1979 Honda Civic 1200 with a manually shifted automatic Hondamatic transmission co-owned with my college roommate) has been a manual.
Fellow Crankshaft Culture writer (and my wife) Mercedes, has also owned nothing but manuals. From Hondas to VWs, every car she's had the keys to was also a manual.
"Not only does it give me greater control over my vehicle in any type of condition, it gives me increased enjoyment," says Mercedes. "I find it fun and engaging to drive a vehicle with a manual transmission. I also find it challenging to drive an older one off-road, when it doesn't have the fancy bells and whistles like hill hold or hill descent control." Mercedes adds stick shifts are also becoming a valid theft deterrent.
Frankly, I feel the same way Mercedes does. Sometimes I wonder if we're missing out on some really good vehicles simply because they're not available with a manual.
The answer is probably a resounding "yes." There are some truly excellent vehicles of all sorts that aren't available with manuals. From sports cars and pickups, to off-roaders and touring cars—there are some amazing vehicles out there for sale today regardless of the transmission type. Are we missing out because we can't get them with a stick? Probably, but so far we're dying on this hill.
The Last of Their Kind?
With 99.1% of cars being sold with automatics (according to Autoweek's estimate), it's safe to say we're probably in the last stages manual transmission availability except perhaps from highly niche vehicles. When we bought our '22 Subaru Crosstrek, we figured the next iteration could very likely be auto-only. We're glad we got the variant we did—it might be the last new car with a manual transmission we'll ever buy.
So what are your thoughts? Do you like manual transmission cars? Why or why not? Leave a response in the comments section.