When I was a kid growing up in the Twin Cities of Minneapolis/St. Paul, Minnesota, University Avenue was the prime cruising spot. When I was in my early teens in the early 1990s, I went to this place for the first time with my buddy, Dan. I often think this is where I really found my place in the gearhead universe. In fact, there was one moment in particular I'll never forget that really made me who I am as a car enthusiast today.
Cruising University Avenue
University Avenue showcased it all, from muscle cars to sports cars, lifted trucks and motorcycles, imports, to exotics—I adored going down there. I feel like this was where I was indoctrinated into car culture. Sure, I already liked cars and my dad took me to the NHRA drag races at Brainerd International Raceway in 1986 and to monster truck shows at the Metrodome. But this was different. There was such variety and electricity in the air (ok, maybe it was just exhaust fumes); people were proud to show off their rides and that energy was present.
If you had a hot rod or muscle car, Porky's drive-in was the place to park. The 1950s-style burger joint was straight out of American Graffiti and provided a front-row seat to the cruising. Whenever we went down to University Ave., we had to go by Porky's to see what was there.
A McLaren Mustang Owner Changed My Life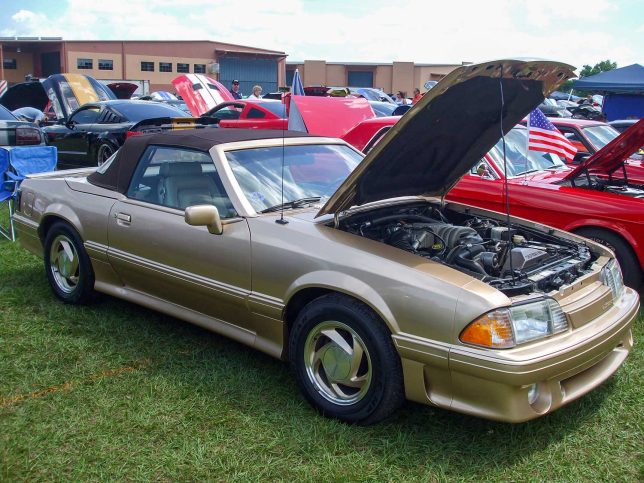 Dan and I were in the Porky's parking lot and there was a guy with an ASC McLaren Mustang; probably like a 1990 or so. While not a hot rod or a muscle car, it was different. ASC McLaren Mustangs weren't just any Fox body Mustang either, and they certainly weren't common, especially in St. Paul, Minnesota. As a teenage car geek, I knew what it was, and walked up to the owner. I asked him if this was an ASC McLaren. He affirmed it was indeed a McLaren Mustang, and he spent some time talking to us youngsters about it. It was so cool and just slightly different, but that made it special.
Then he said something to us that day that stuck with me for the rest of my life:
Reveling In The Rare, Oddballs
I don't know why this resonated with me so much, but it was like a revelation to me. Different. Unique. Weird. Odd. Now about 30 some-odd years later, I still remember this. Then I really started to take note, especially when we'd go down to the strip. These were actual occurrences on the University Ave.:
Oh yeah, a Lamborghini. That's cool. IS THAT A PRO-STREET-STYLE YUGO?!?!?
Hey, that's a nice Porsche. DID I JUST SEE A SIX-WHEELED VW RABBIT PICKUP … WITH A V-8 IN THE BED?!?!?
Sweet '57 Chevy. UH, IS THAT A TUBBED-OUT FIERO WITH A NORTHSTAR V-8?!?!?
We cruised University Ave. until I left Minnesota in the early 2000s. Honestly, I don't know if they still cruise there or not. But I always remember that guy and his McLaren and his words about different cars, and for whatever reason, it stuck with me like glue. It almost instantly made me interested in the odd, the different, the strange, or the rare vehicles. Don't get me wrong, I have a deep appreciation for common classics or supercars. But when you see a low-mileage brown 1984 Toyota Corolla that's survived all these years and is in perfect condition, and you're like—THAT'S AMAZING! Oh, nice Aston Martin, but DID YOU SEE THAT COROLLA?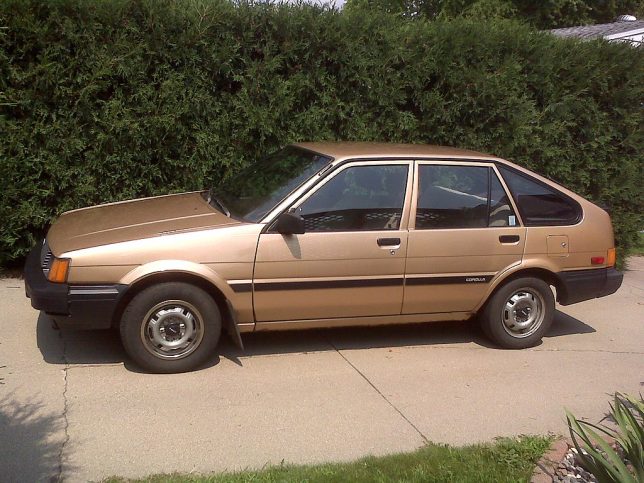 Really, it was that instance at Porky's made me the gearhead I am today. I have a penchant for the unique and different, and revel in the oddballs and orphans. Heck, I've sort of made a lifestyle out of it. And really, I owe it all to that guy with the ASC McLaren Mustang. He made me the car enthusiast I am today.