Updated January 14, 2022. – #Vanlife. Living in vans. Traveling. Freedom. Life is perfect, ideal, minimal. It's the bohemian dream, right? It certainly looks that way on Instagram if you look at the van life hashtag. Feeds jam-packed with highly polished photos of bearded guys in vans. Girls with hands above their head standing in a remote, pristine fields. Photos of happy couples enjoying coffee in the seemingly untouched wilderness. And of course, there's the mandatory photo of the photographer's feet with otherworldly settings in the background. It's off-the-grid living and it looks perfect. Well, we did the van life thing for 11 days in New Zealand. I am here to say that it isn't the idyllic perfection that you'd think by looking at Instagram.
Now don't get me wrong, we had a blast on our trip. Eleven days in a 2011 Mercedes-Benz Sprinter. This took us into amazing scenery, through awesome hamlets, and let us interact with the local culture much more than if we were on a tour bus or staying in hotels. That being said, if you think living in a van is going to be as glorious as most of the Instagram photos make it out to be, you're wrong.
Our trusty Sprinter was a certified self-contained vehicle. This means it has tanks for black water (toilet) and grey water (sink, shower). In New Zealand, this is the way to go, since many places will not let you camp unless your rig is self contained. FYI, ours also had niceties including a stove, a fridge, and a sitting area that transforms into a place to sleep. It even had a TV, BBQ grill, fold-out exterior tables, and came with camp chairs.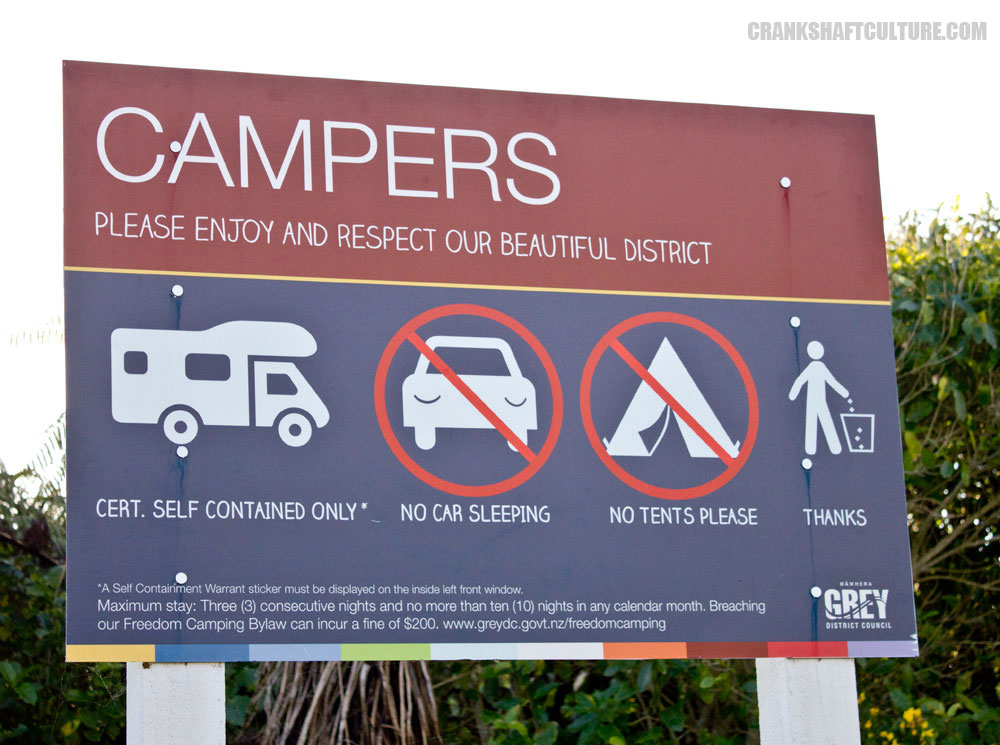 However, despite the fact we parked in some amazing settings—a scenic alpine field, surfers' beaches, and vineyards—we also stayed in some not-so-Instagram-worthy places, such as along the side of the road in a suburb and in a few RV parks (or "holiday parks" as Kiwis call them). So while it can be all it's cracked up to be, it can also also be challenging, frustrating, and frankly, smelly.
Finding a Place to Stay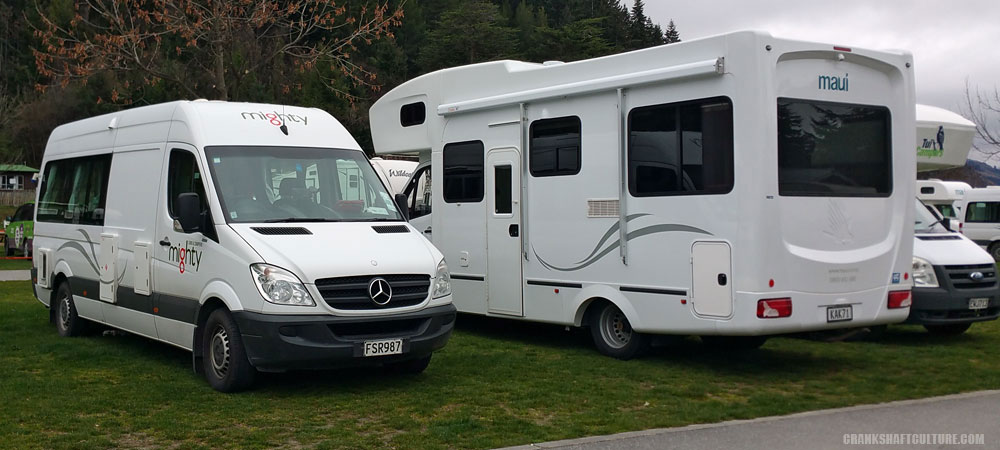 Nine out of 10 nights we stayed somewhere different, and finding a place to park can be stressful, especially if you don't know exactly where you're going to end the day. You can help eliminate some of this with … TECHNOLOGY! We found a great app called Camper Mate, which lists a variety of places to park your campervan. They range from a pullout along the highway to full-on holiday parks.
We also signed up for a service called Okay2Stay, which for less than $50 NZD gives you the ability to stay at different businesses throughout New Zealand. From breweries to honey shops, Okay2Stay was great. Be sure to check both of these out if you are going to campervan it through NZ. However, if you do find these places, it's possible they're full, they're closed, or you simply don't want to stay there. And as the saying goes, "The best laid plans of mice and men often go awry." We planned to stay at a place on the western coast. However, it ended up being much farther north than we anticipated, so we drove much later than we wanted and ended up at an expensive holiday park instead of a pristine beach. Such is travel.
Shitter's Full.
Another unromantic van life thing you won't find on glorified Instagram accounts is finding a places to dump your gray water and empty the shitter. ("Shitter's full …" – Randy Quaid) It's not glorious, but it is a part of self-contained van life. Hmm … why are there no well-lit photos of this on Instagram?
Van Life is Still Real Life
There are also other things to consider when doing the van thing: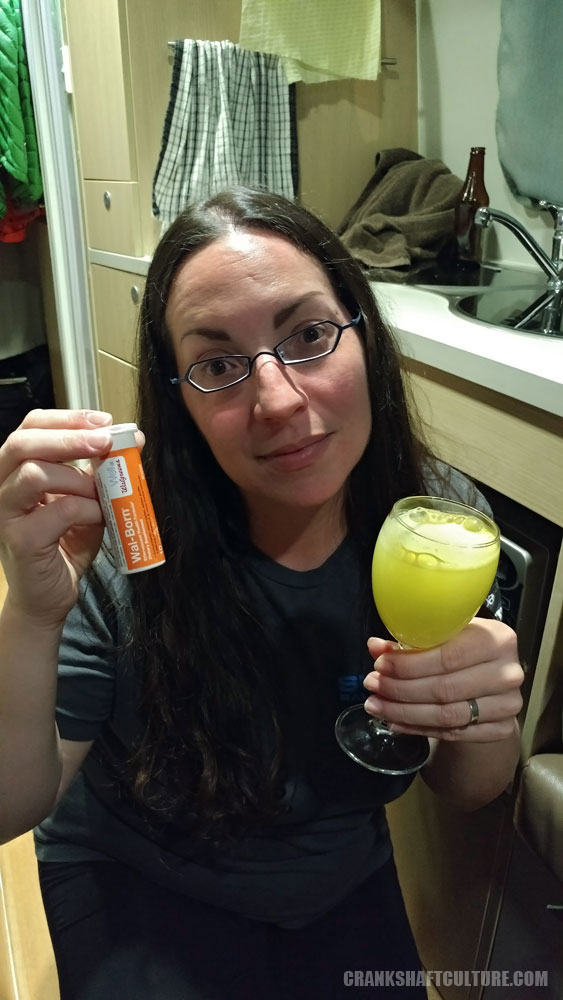 You'd better like the person you're with, because it's tight quarters. This means bumping butts every time you pass. It also means dealing with your companion when they're sick. Also, remember: you're cooped up with this person in a fairly small metal box with wheels for a long time. Tempers can flare. Arguments can happen. There will be disagreements. This is something you'll have to navigate. It can be a test of your relationship.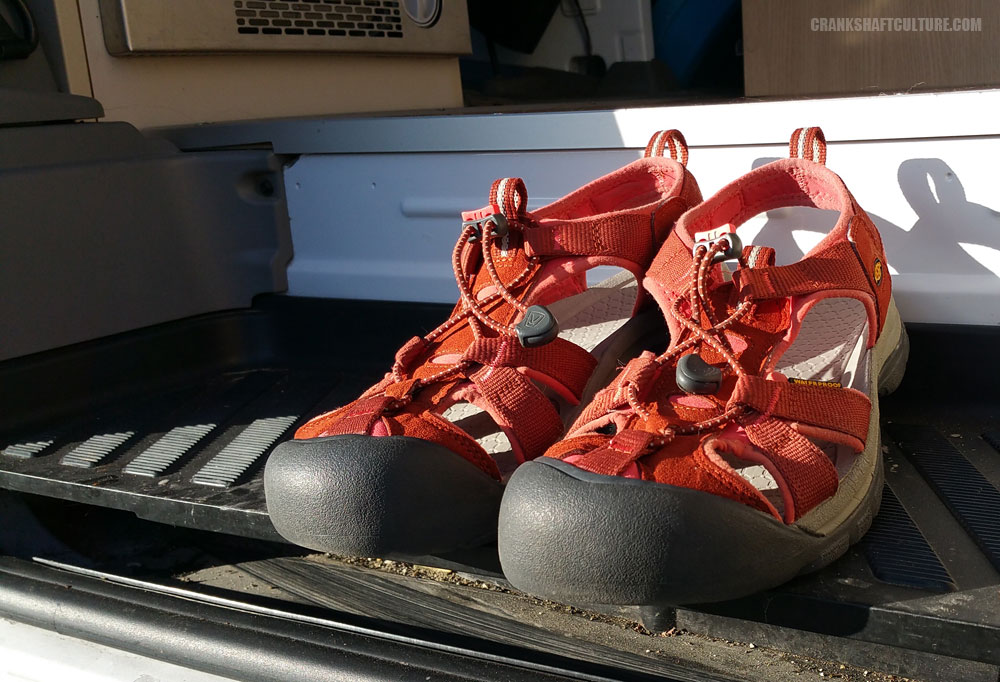 You're still kind of camping. You'll need a place to dry out wet clothes after kayaking or hiking.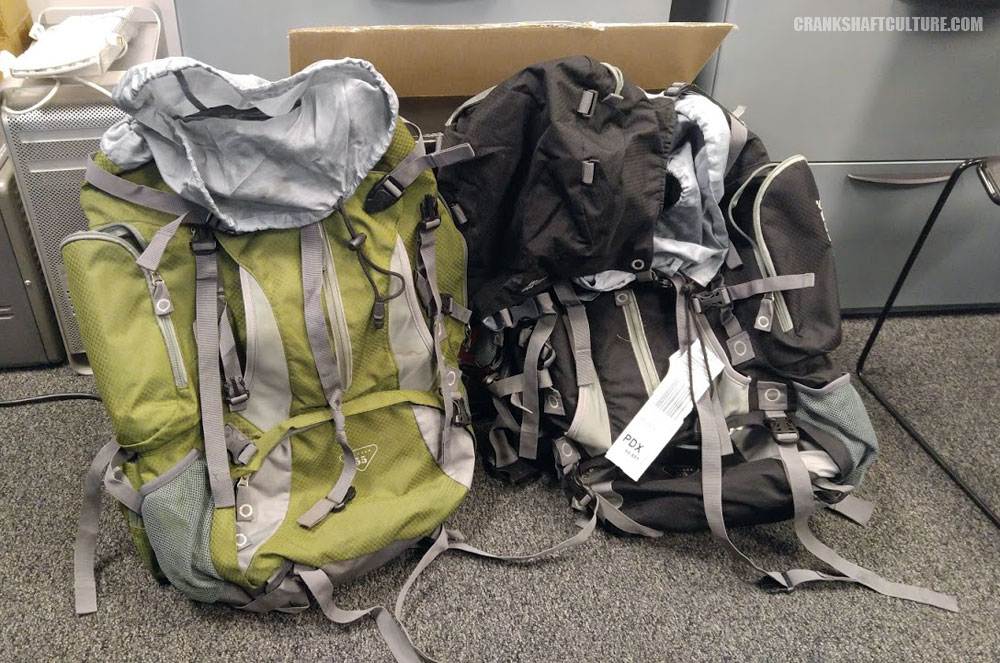 Space is at a premium. Our rental company (Mighty Campers) suggested soft luggage. We had backpacks, which worked well.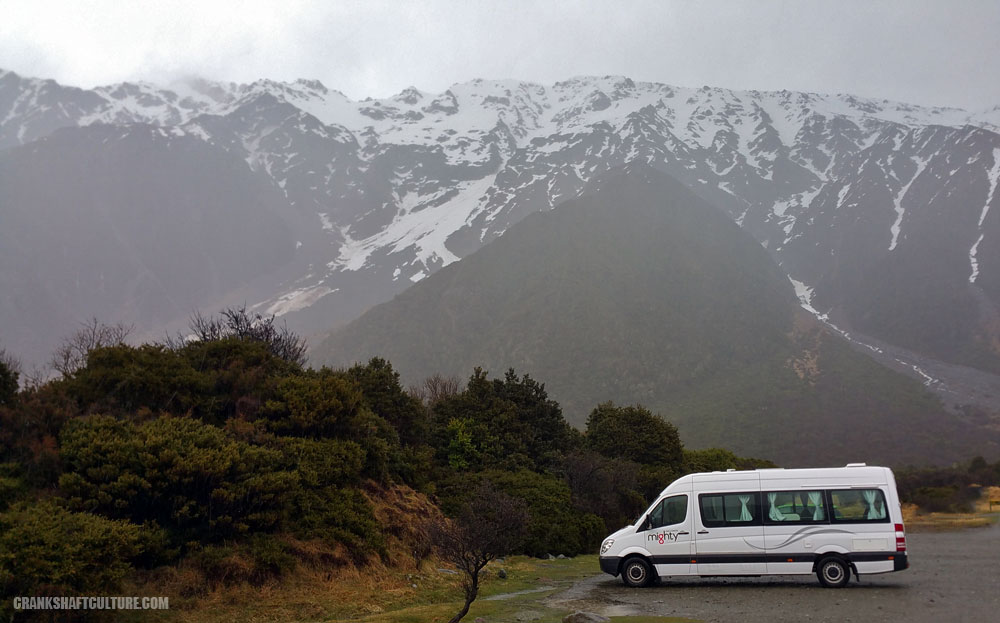 You are not hooked to the grid. Want to use the interior lighting? Need to do dishes? How much propane is left for cooking? Is the toilet full? You need to monitor battery, fresh water, gray water, toilet tank, and propane levels so you don't run out—or run over!
Where's the Water?
For us, however, the most unexpectedly difficult thing we ran into while traveling via campervan was finding potable water. Sure, you can find it at some holiday parks (assuming you're willing to pay $50 per night to stay there), but we were trying to stay out of them. We discovered finding a place to fill your fresh water tank was quite frustrating. In fact, I was nearly chased out of a holiday park for simply asking if we could empty our graywater and inquiring if there was fresh water we could have. The stern woman said, "We put the dump station in the public domain, but you CANNOT have any fresh water! NONE, unless you're staying here."
After finding out we were from the U.S., she became a chatty Cathy, as she used to live in Hawaii. Then she told us we could find a public dump station with fresh water a couple hundred kilometers in Richmond. But, in true fashion, once we found the station, the freshwater hose spigot had a differently threaded coupler than our hose. Figures. We were able to press our hose up to the spigot to get water in the tanks, but it ended up taking five times longer than it should've and wasted quite a bit of water, since it was spilling out all over our hands.
What Stinks?
Also remember, in a campervan, you're free to have some of the comforts of home, like the ability to cook your own meals, which can save a bunch of cash. And there is certainly a romantic feeling cooking amazing food in the van with fresh, local ingredients and imbibing with local wines and beers. We made some incredible meals on our trip.
Of course, when you cook in a van, there are things that end up going in the vehicle's teeny, tiny trash bin. For instance, the morning eggs and coffee grounds combined with bits of food scraps and general trash can end up making a less-than-pleasant stench. Combine that with the onboard toilet and greywater and you can end up with an amalgam of reek.
One day we kept thinking we smelled onions, something dead, and feet. Gross. Something not seen on a the idyllic #vanlife Instagram feeds, either.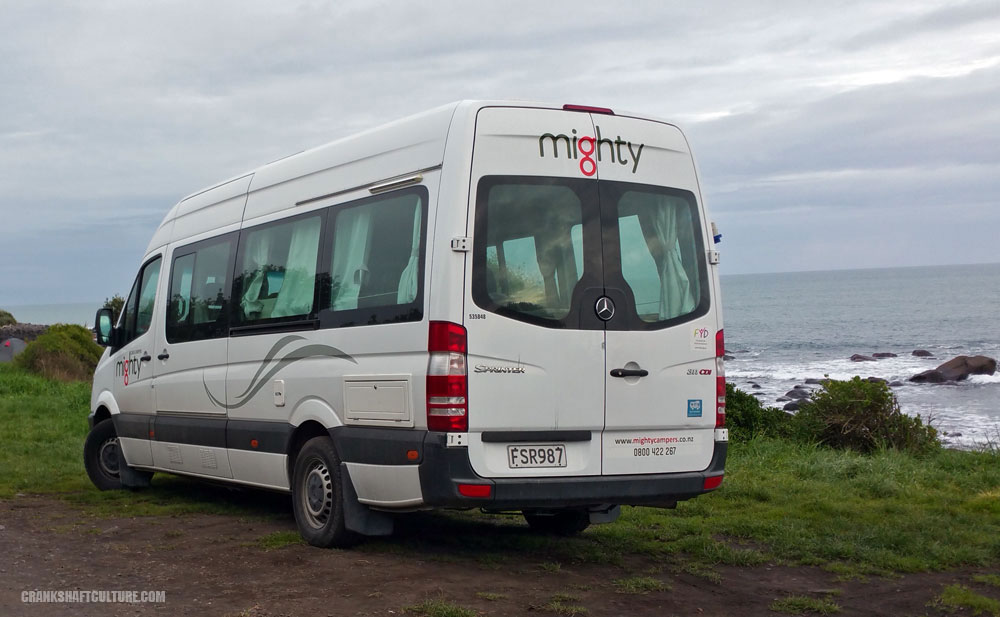 Despite these things, traveling by campervan was vantastic. You're mobile, you can save money by making your own meals, and it forces you to get into markets and grocery stores so you can experience the local culture and foods. You have the opportunity to stay in amazing spots so you can take your stereotypical #vanlife photos. It isn't all perfect, despite the Instagram feeds. But if you take this into account, renting a campervan—or living out of your own rig—can be an awesome experience.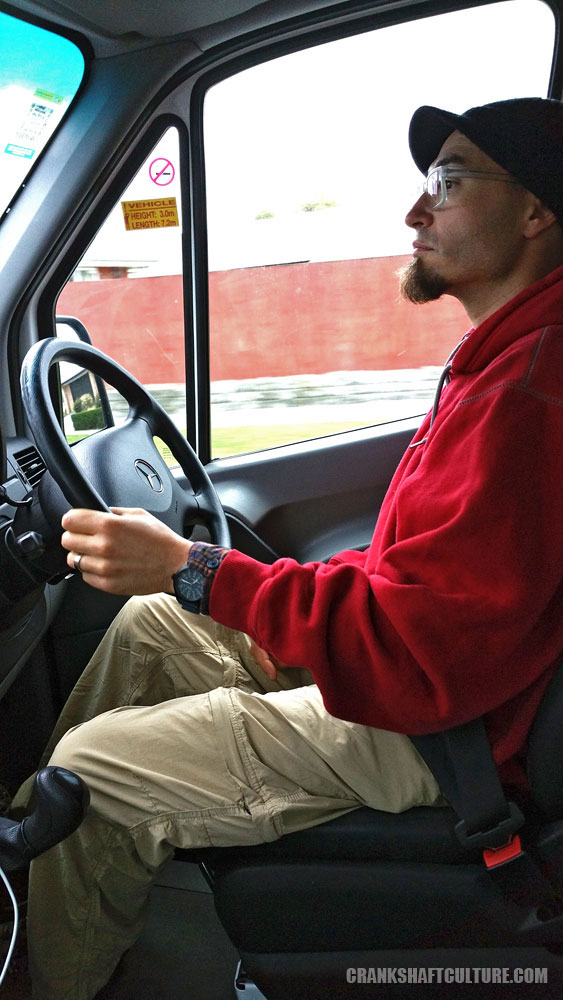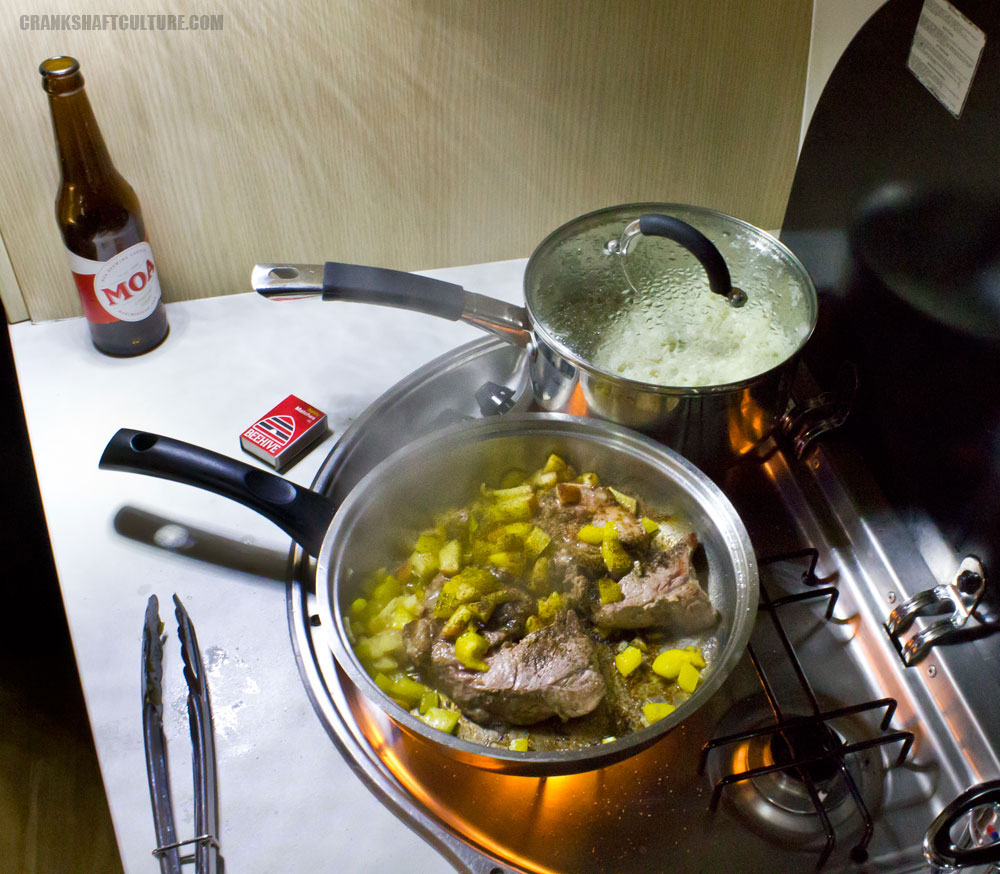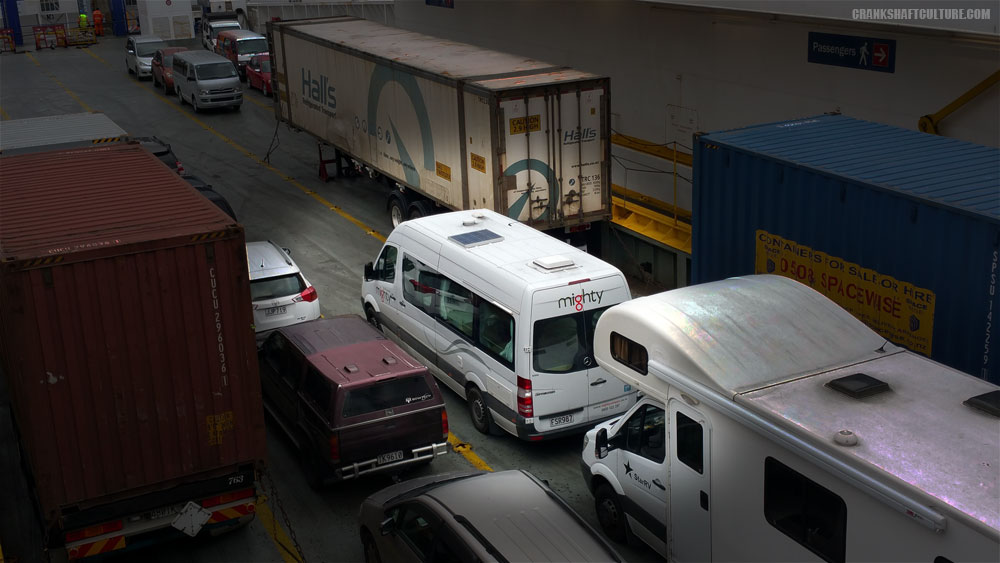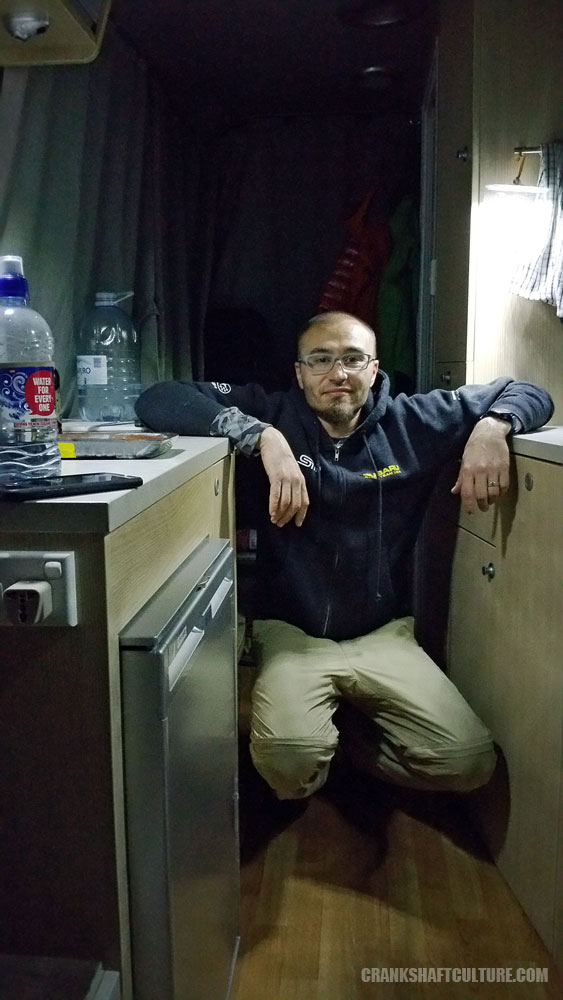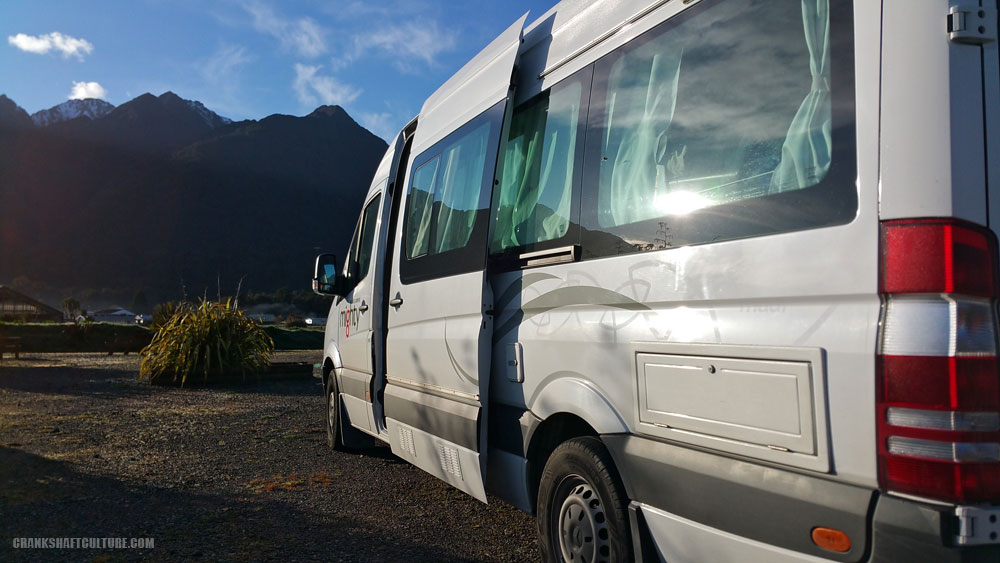 Post updated January 14, 2022.