During Portland Snopocalypse 2017, I've been driving The PDXJ (project 2001 Jeep Cherokee) quite a bit; it's been pretty much unstoppable in the snow. Then again, vehicle is only as good as its tires. I must say, I've been very impressed with our Yokohama Geolandar M/T+ tires during this snowy mess.
Frankly, these things have been amazing in the snow. They made short work of trudging through 12″ of unplowed crud without missing a beat. On packed snow, they've inspired confidence and have provided sure-footed traction all over the Portland metro area. And despite mud terrain tires not generally doing well on ice, I can't complain; the Jeep has felt solid and secure nearly 100% of the time.
I decided to really put them to the test by taking the truck on an infamous unplowed, unimproved road by our house with lots of snow, lots of ruts, and a good incline. I popped The PDXJ into 4-lo, and ascended the snow-laden hill. Again, the Geolandar M/T+ tires didn't flinch as we slowly ascended a hill few neighbors attempt. Let's put it this way: You know it's a bad hill when kids are sledding on it.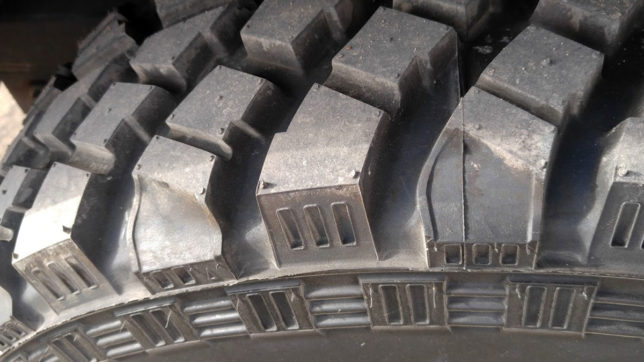 So why are these so good in the snow? The tires' directional design is a big help, as are the twin-cut grooves. The step-block design is advertised to provide great wet traction which probably helps, too. Whatever it is, I've been super impressed by the winter-weather traction, and can't say enough good about them.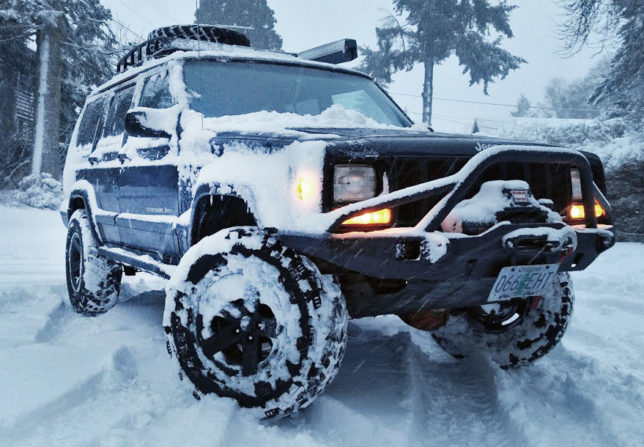 So far, we've put time on pavement, snow, gravel, and dirt, and they've been champs. I still need to get them into some real sloppy, wet mud. But if they do as well as they have in the snow, I'll be extremely happy we selected these tires.