Have you always dreamed of having a tiny house? Are you mildly obsessed with Japanese kei cars? Well we have the car for you! Behold, the Kei Mini Camper! Based on the tiny, 660cc mini cars of Japan, these little rigs feature a campervan back half for all of your lilliputian overlanding excursions.  旅行しよう!
Whether you've always fantasized about owning  a Suzuki Every or Carry RV, or find yourself to be more of a  Mazda Scrum campervan kind of guy, TS Export has a the microcamper you've likely never actually dreamed of, but are probably thinking about at this very moment. Admit it—you're actually pondering what it'd be like to travel in one of these rolling micro huts. 楽しい!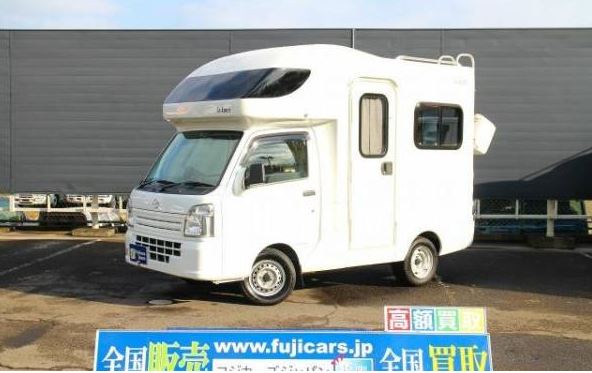 Take this Mazda Scrum Camper, for example. Just look at it! Sure it's top heavy as shit and only makes like 58 hp or something, but tell me this wouldn't be just kind of awesome? I think it'd be really awesome. Really slow, but really awesome. I think the speedometer only goes up to 120 kmh (75 mph). 恐ろしい …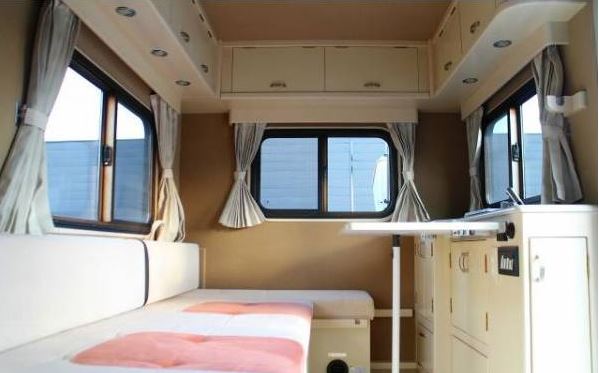 Other ridiculously fantastical features include 4WD, automatic transmission, sleeping area, built-in cabinets, fridge, and stove. The picture above doesn't make it look all that miniscule, but I bet it it's cozy! 居心地のよい!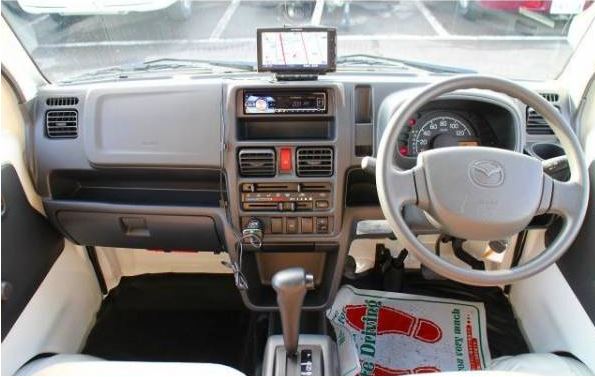 This little bastard will likely set you back a cool 2,675,926 yen, or $23,614 USD, but who cares? You'd be the only one at the RV park with one. ユニークな!
Now the bad news: You can't actually import and register this tiny travelall. It's too new—it's a 2014. And unfortunately, nearly all of the vehicles on this website are too new. Cars imported into the U.S.  from other markets must be at least 25 years old. 私はがっかりしています.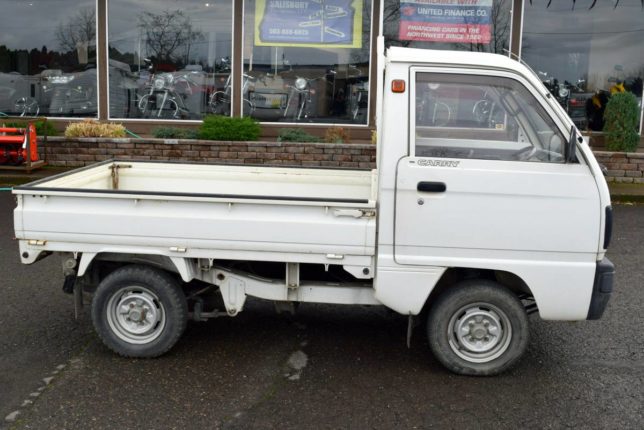 So here's the good news: You can legally buy a host of kei vehicles that are 25 years old now, like this Suzuki  Carry in Oregon; you'd just have to make your own camper. Daunting for some, a whimsical project for others. 魔法のような!
Do you actually have a kei campervan or know someone who does? Schedule an intervention and then shoot us an e-mail. We'd love to know more.  Until then, peep this rad 2007 Suzuki Carry camper.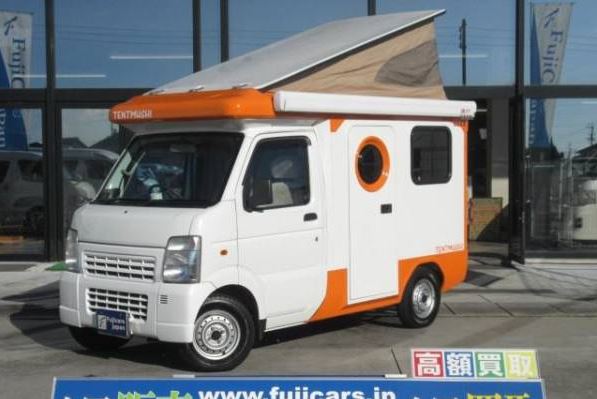 I think I'm in love. 愛
To view more of these camper, check out TS Export and Fujicars.jp.  さようなら!