Let's face it: The Jeep Cherokee (the XJ, not the new Cherokee) is really a malaise-era vehicle at heart. It's an old design fitted with relatively modern amenities. Well, OK, some relatively modern amenities.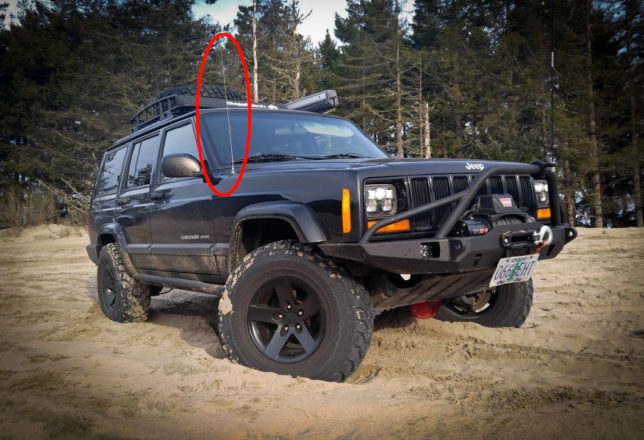 One of the decidedly unmodern features is its tall-ass metal antenna. "Big deal!" you may be thinking. But alas: Take your Cherokee onto a tight trail, and you'll watch that metal rod antenna flex, bend, and contort until you're just about sure it'll snap off on the next low-hanging tree branch. Instead of waiting for said snapification, I decided to do something about it.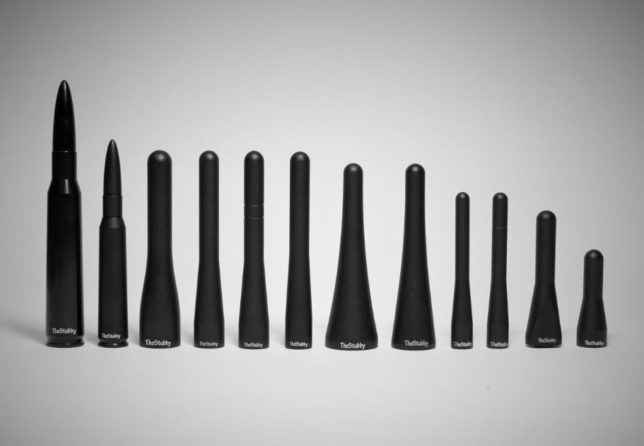 A quick search for "stubby antenna" led me to Oregon-based Cravenspeed. The company offers a host of automotive accessories from shift knobs to license plate mounts; dipsticks to antennas (antennae?). I was actually familiar with Cravenspeed, as I met Kellen, the company's first employee, back in 2006 when I had a Scion xB, and had one of their shifters and shift knobs. Upon my rediscovery, I noticed they offered a product called, appropriately enough, the Stubby Antenna.
The Stubby is a 3-inch tall metal antenna. It installs within seconds, often without any tools, but in some cases a pair of pliers helps get the job done. On The PDXJ, we simply took a pair of pliers, unscrewed the factory whip antenna, and screwed on The Stubby. Et Voila—a much shorter antenna that isn't destined to get hung up on trees.
However, not only does The Stubby look good, it functions well, too. I haven't had a single issue with reception while in Portland, so it's at least as good as the factory antenna, and frankly, that's good for me.
FYI, The Stubby is made in the USA out of 6061 aluminum and then powdercoated for a long-lasting finish. It is designed to fit specific makes and models, too. Consult the website for applications.
While it might not be a modification that's going to help me out of a boulder field or power me up an erupting volcano, it looks good and won't get hung up on as many trees and bushes as my early '80s-style stock antenna. Plus, at $19.99, it's a good price. Chances are Cravenspeed makes The Stubby Antenna for your vehicle, too, and I can honestly stay it's a worthwhile addition to The PDXJ, and frankly, any other vehicle.