I grew up watching my dad fix cars and handing him tools as a wee lad. He's been a mechanic since our family immigrated to the United States and tended to buy cars with mechanical issues to fix and drive.  He worked as a master technician for a Mazda dealership, but we were a Mopar family with a pair of forest green Dodge Grand Caravans (1993 and 1998) since the '90s.
I still remember when the first Jeep joined the family—a 1992 XJ Cherokee Sport with manual crank windows and cloth seats—that's when my love for Jeep's began. He didn't keep the Cherokee for very long due to the weak towing capacity and found a '97 ZJ Grand Cherokee Laredo V8 with transmission issues to replace it, which ended up being a simple $80 solenoid.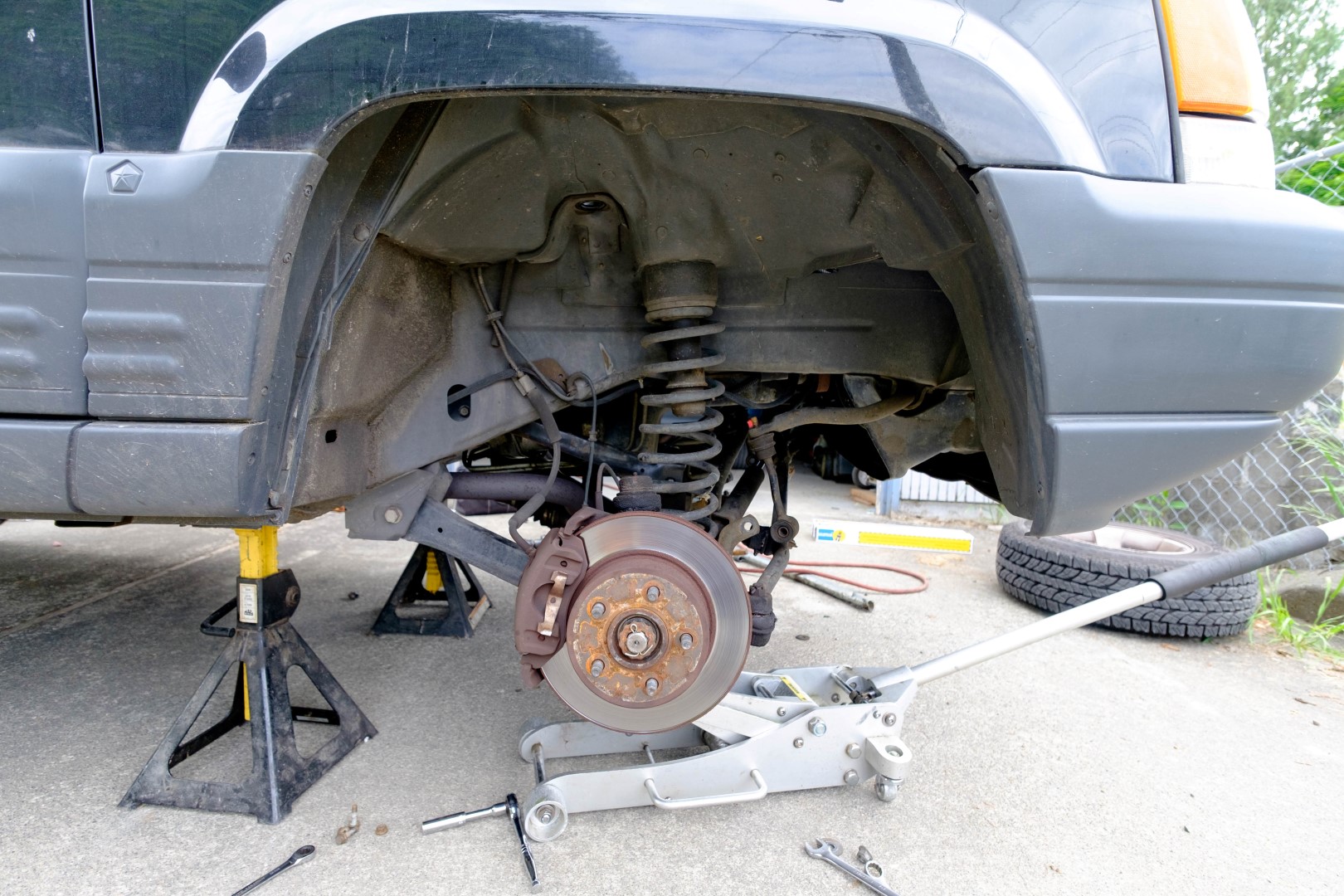 I was off at college when the Grand Cherokee joined the family fleet, but always drove it when I was home for the weekend. The Grand Cherokee was more my style with its leather seats, power windows, keyless entry and burly 5.2-liter V8 so I always wanted it for myself. My dad gave me the Grand Cherokee last year with 193k miles on the odometer and I immediately turned it into a project car.
Raise it up
The first upgrade I made to the Jeep upon acquiring it was installing 2-inch coil spacers from Rocky Road Outfitters and 30-inch Yokohama Geolandar A/T-S tires on 15×8 Canyon wheels from a TJ Wrangler. This provided around 4-inches of lift to the Grand Cherokee and I was happy with the look.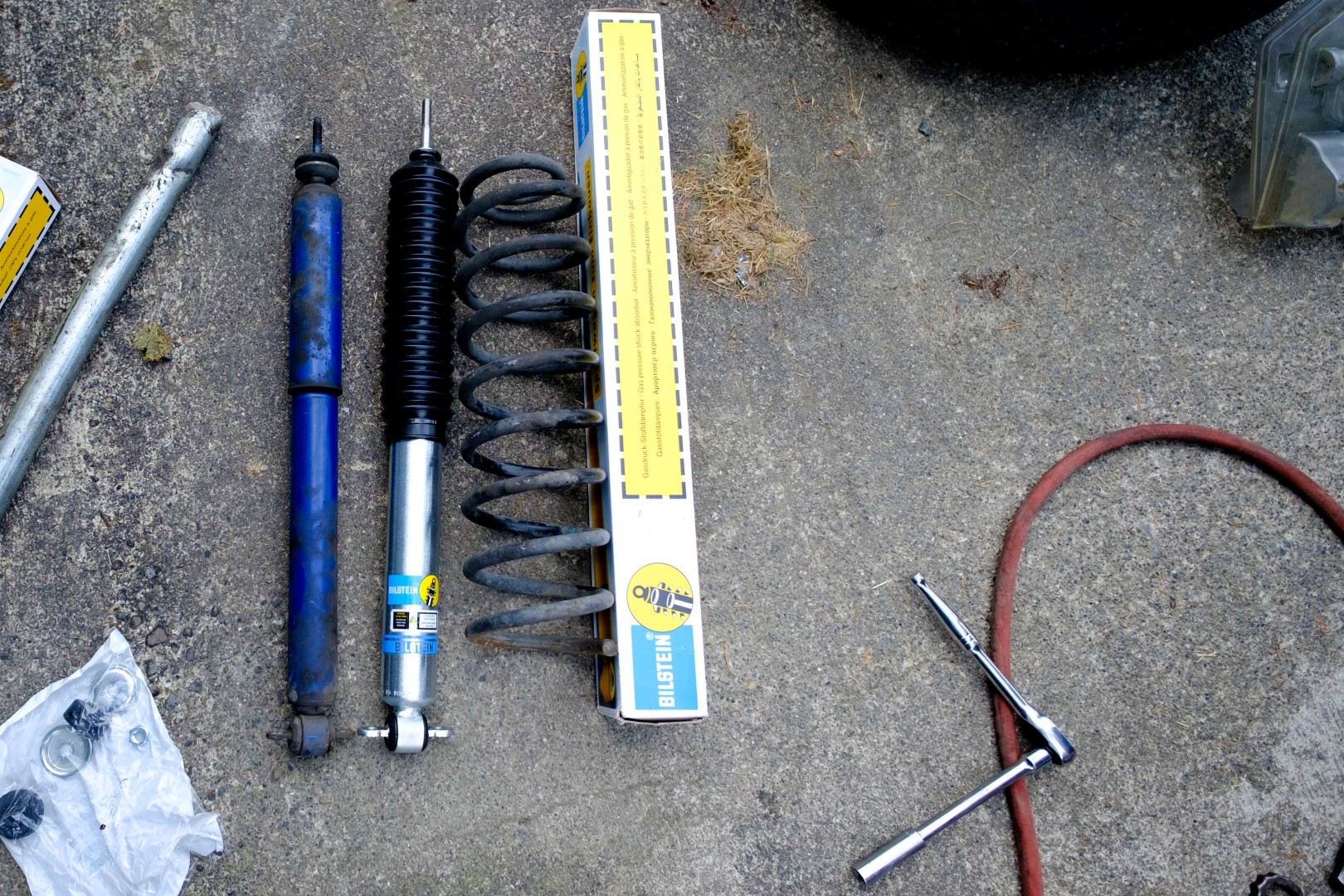 However, after a long road trip to Ione, WA towing a large pop-up camper last summer and enjoying some forest roads (without the camper attached), I blew out all four shocks and broke the rear coil spacers. It was my fault for overloading the back end but the kind folks at Rocky Road Outfitters sold me a replacement pair at a discounted price, despite my idiocy.
After a miserable year with blown shocks and 20-year old springs, I researched new suspension goodies for the Jeep. I considered a complete Old Man Emu heavy duty spring and shock setup, but went with Bilstein 5100 shocks per recommendation by Kolak Performance and Off-road for its ride quality and price. I placed the order through Kolak Performance and Off-road, which involves contacting Nick Ianuzzi via his AOL e-mail address for personal vehicle upgrade advice.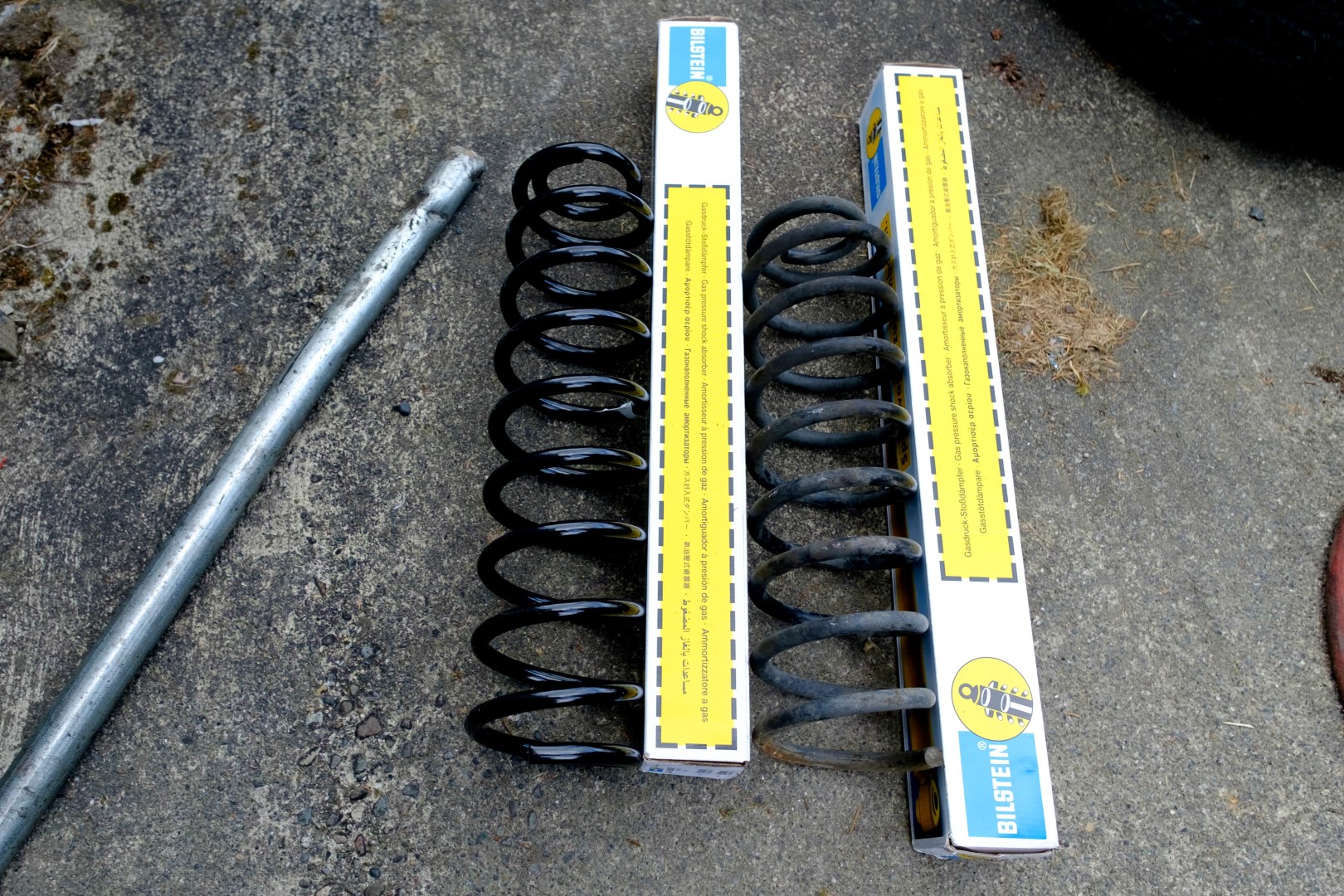 It's a unique way of doing business in the current age of impersonal add-to-cart purchases, but the one-on-one consultation Nick provided is an appreciated touch. It's an old school, but I feel much better talking to someone that's been modifying Jeep's and selling parts for decades than scrolling through hundreds of differing opinionated forum posts.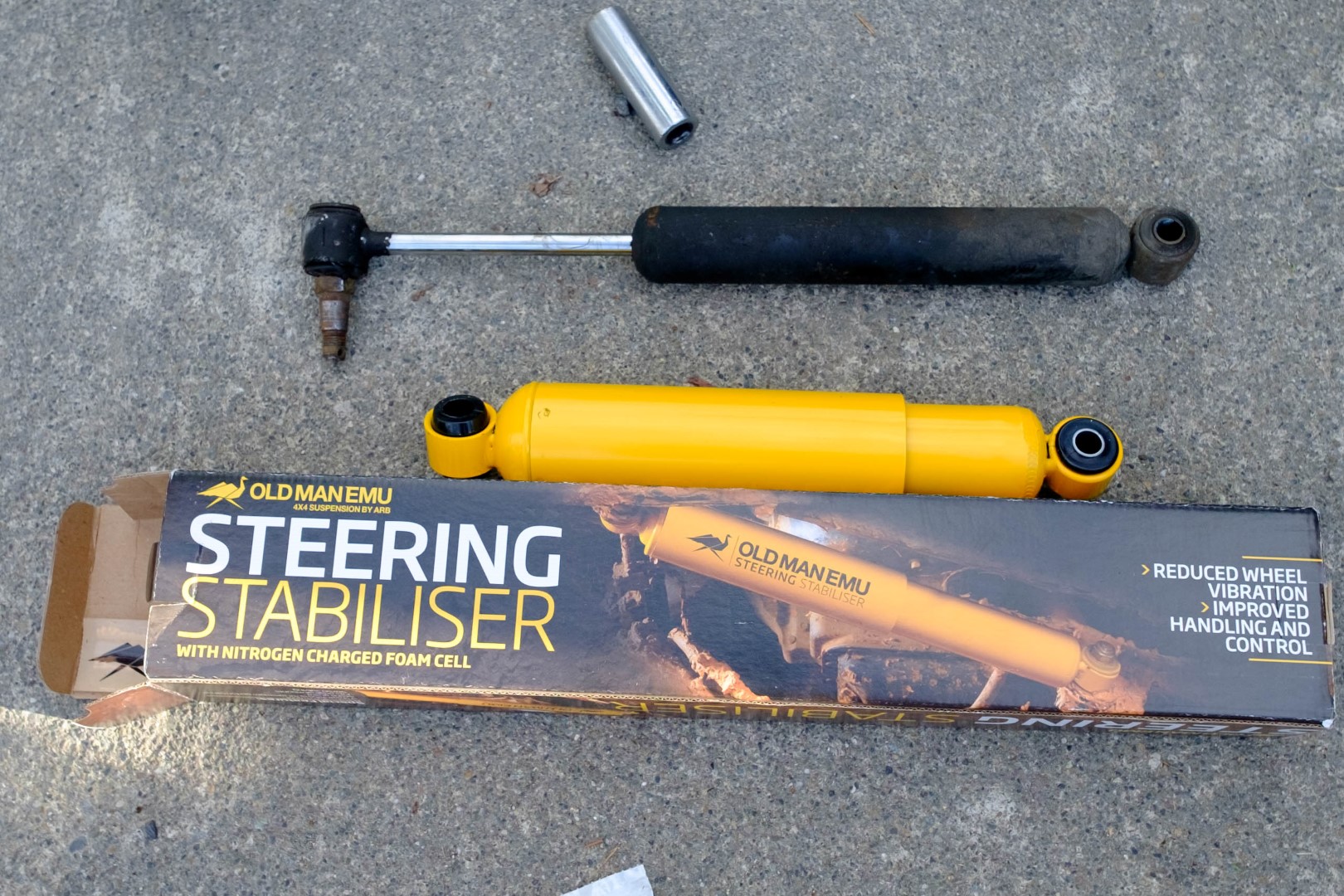 After waiting three weeks for parts to drop ship from multiple locations, piece by piece, I had everything needed: front and rear Old Man Emu springs, four Bilstein 5100 shocks, Old Man Emu steering stabilizer, and four spring isolators. I called up my dad and we spent a Saturday afternoon wrenching away.
Swapping out the front springs and shocks was more involved because of the coil spacers previously installed, which required the use of a spring compressor. Once the spring and spacer was out, the new OME spring popped right in with a gentle nudge of the lower control arm using a make-shift pry bar.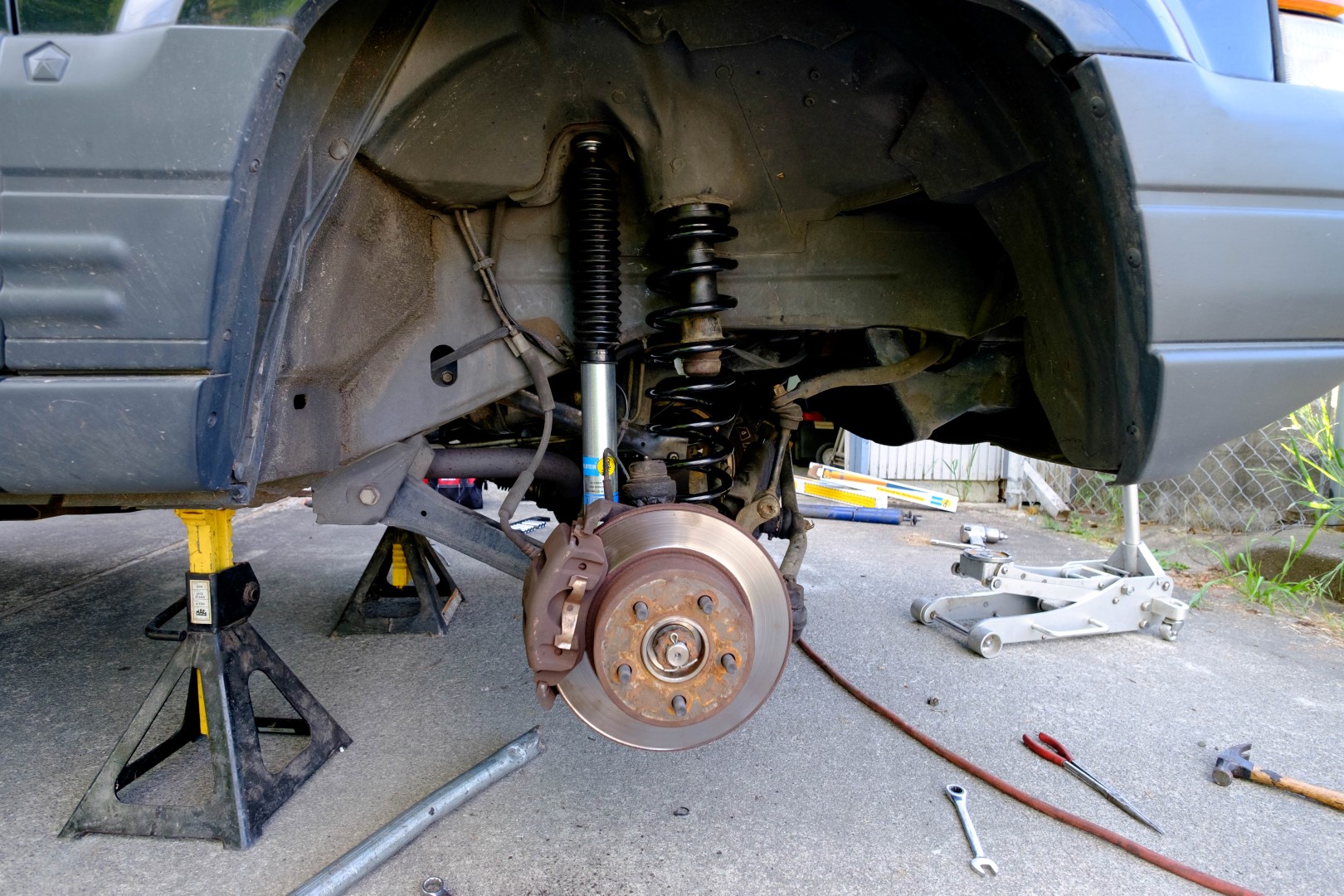 The driver side shock was a pain to install since the top mounting spot was in a tight area below the brake master cylinder. It was too shallow to get a ratchet in and there wasn't much room to move around either. The passenger side was much easier since there was plenty of room to access the top nut and use an air ratchet.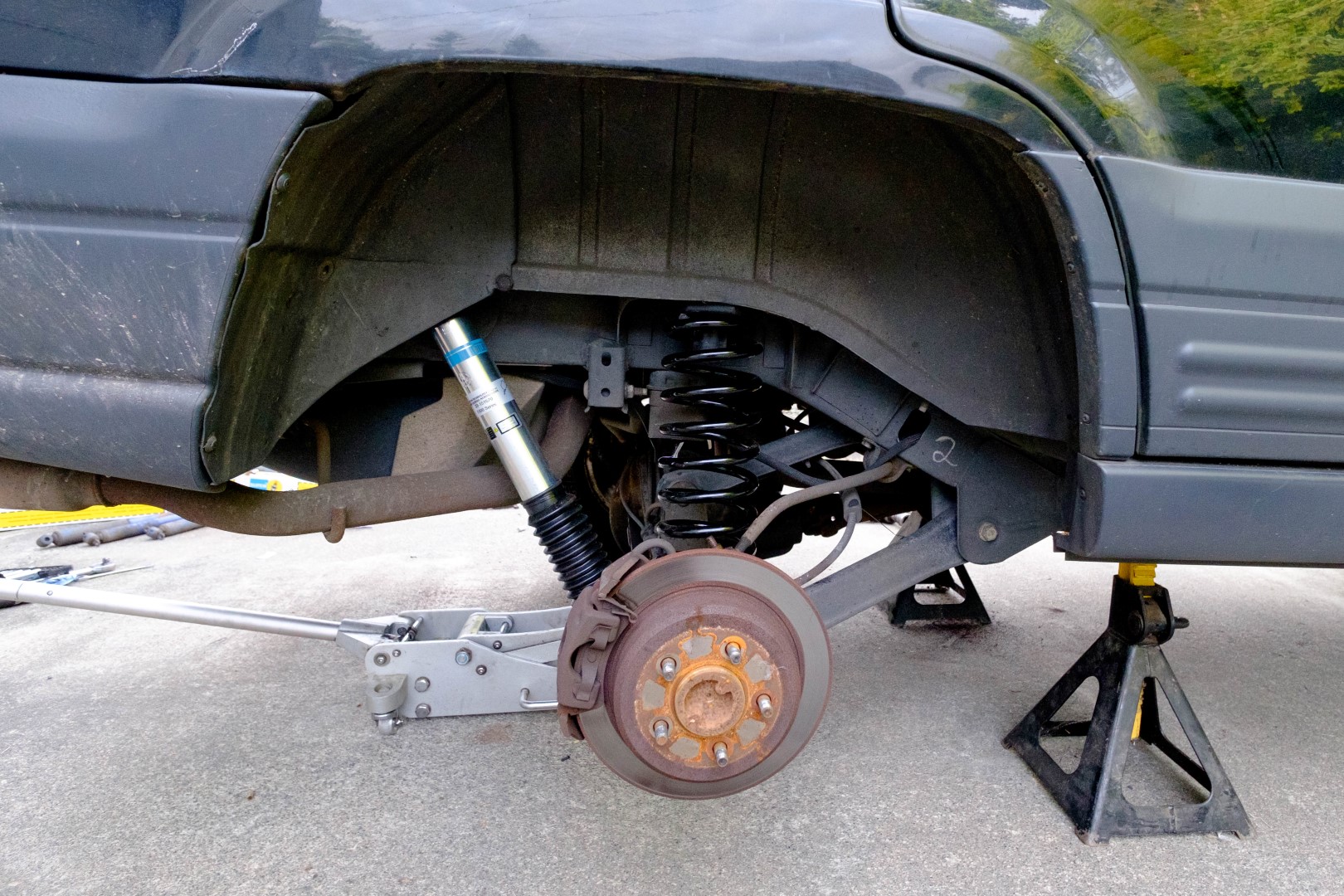 Installation of the rear springs and shocks took a fraction of the time as the front because it was a straight axle without steering components getting in the way. The hardest part was getting the lower shock mount back in with its new rubber bushing— nothing a hammer couldn't fix, however.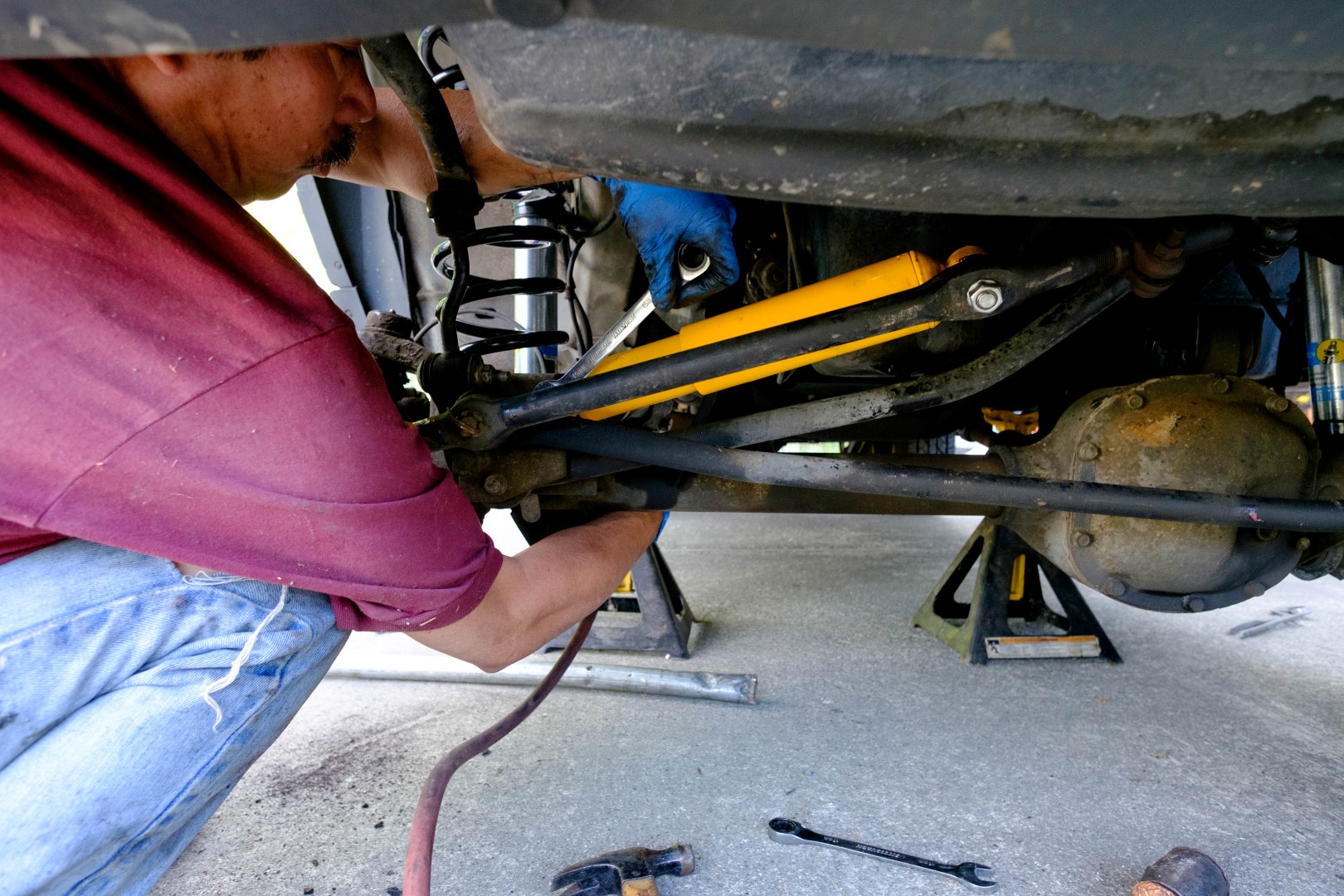 Removing the stock steering stabilizer required gratuitous use of a hammer to get it loose, but it was the stock one that came with the car 20-years ago. Luckily the new OME stabilizer popped in easily.
Night and day difference
The first drive with the new suspension left me awestruck. In the 10 years that my dad owned the car, it never drove this well. When the Jeep had blown decade-old budget Monroe shocks, it felt like it was ready to roll over driving through every bend or turning. It's immensely better to drive and onramps feel as confident as it can for a lifted SUV.
The OME springs are stiffer but the Bilstein shocks do an excellent job dampening for a comfortable ride that doesn't sacrifice road feel. I can feel every imperfection from the road through the steering wheel, which is how I prefer my cars to drive.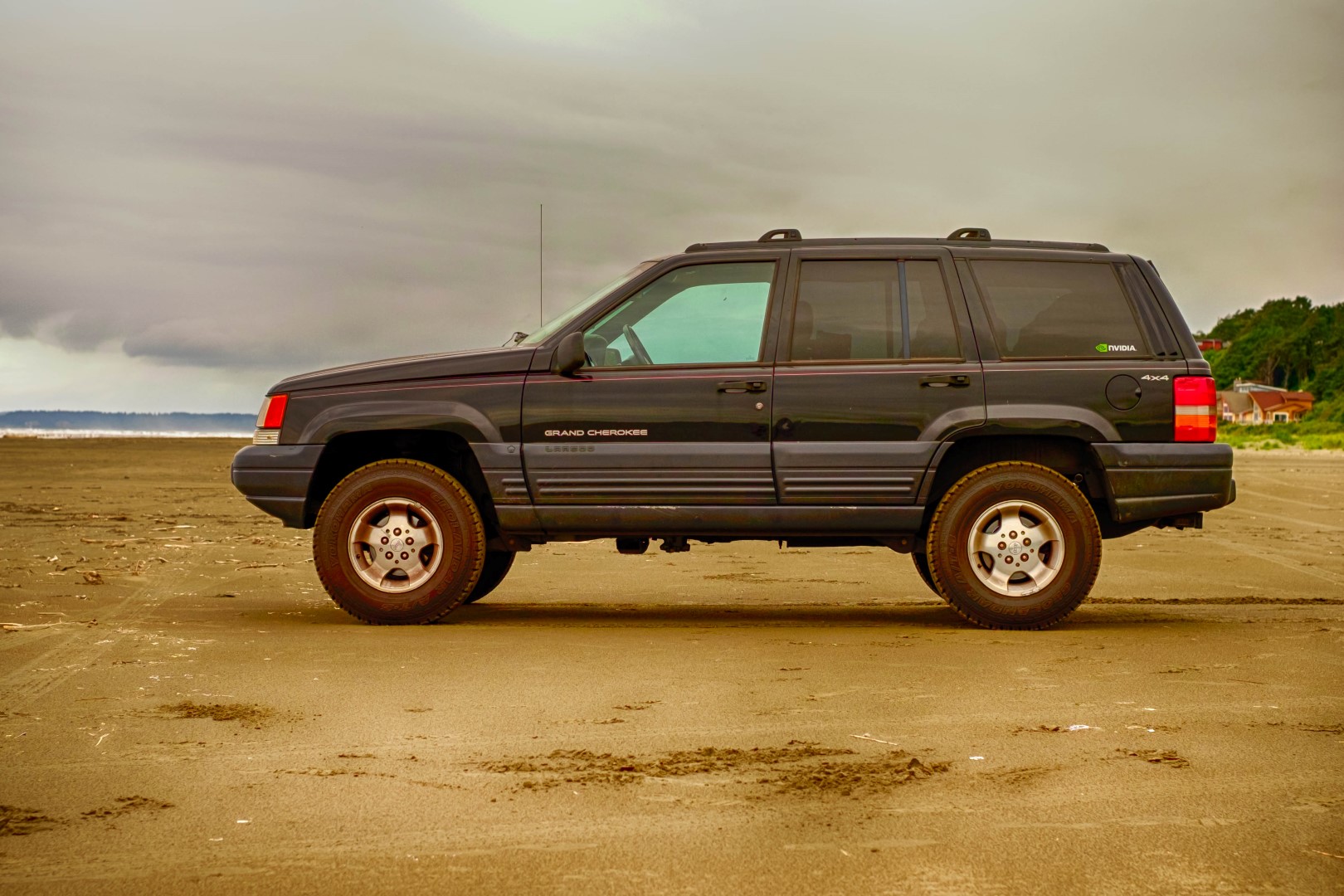 I handed my dad the keys so he could experience the new suspension, since he drove it every day for a decade. His reaction was as expected, he complimented how well the new shocks rode and considered buying a set for his 2004 Dodge Durango.
Stereo upgrades
Mechanical upgrades aside, the Jeep has an upgraded stereo and rear seat entertainment system for my kids. Since Chrysler equipped most of its cars with 1.5-DIN radios, there is zero upgrade path to easily add Android Auto or Apple CarPlay support to the car. So being the geek that I am, I fabricated a custom mount for an Nvidia Shield Tablet.
The Shield Tablet functions like a normal stereo that turns on and off with the ignition and outputs digital audio via its mini-HDMI output, which feeds an HDMI audio extractor to send optical S/PDIF to a Creative Labs Sound Blaster E5 digital-to-analog converter. It's an overly complicated setup that I wrote about in detail on HotHardware, previously.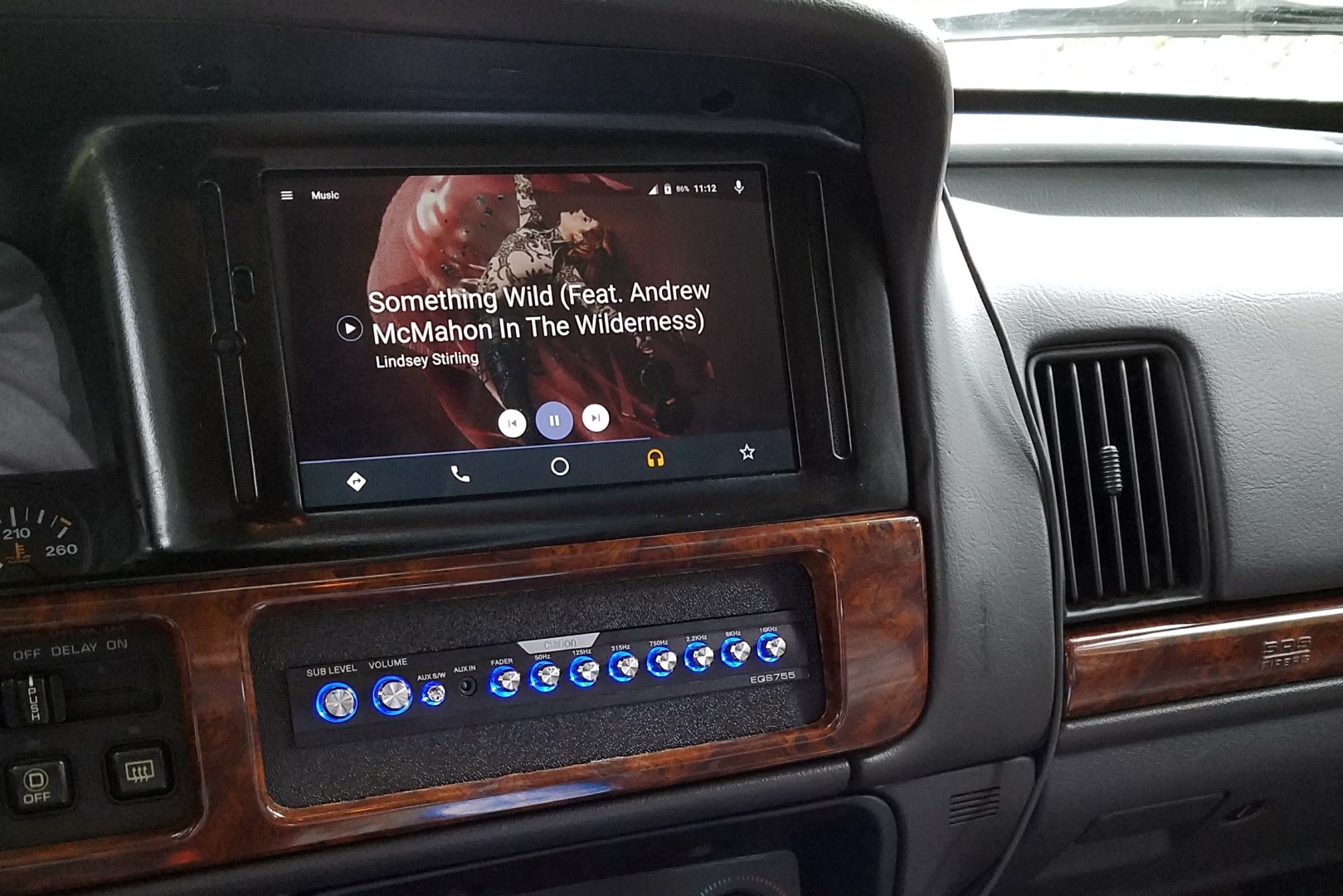 Clarion provided the rest of the stereo, which includes SRG1623S components, SRG1623R coaxials, WF2520 subwoofer, XC2510 5-channel amplifier and EQS755 equalizer. It's not an extravagant audio setup by any means but sounds good and costs around $500 total.
A pair of Nvidia Shield Tablet K1's handle rear-seat entertainment duties for my kids. RAM Mounts secure the tablet to the seat headrest posts. Everything is powered using two Aukey 4-port USB charging adapters attached to hard-wired and hidden 12-volt power sockets.
Little upgrades make a big difference
While wheels, tires, suspension, and stereo upgrades seem like the first thing everyone upgrades with a newly acquired car, it makes a huge difference on older cars. The suspension upgrade completely transformed how my 20-year old Jeep drives and makes it feel like a completely different car. A working stereo makes driving much more enjoyable, too.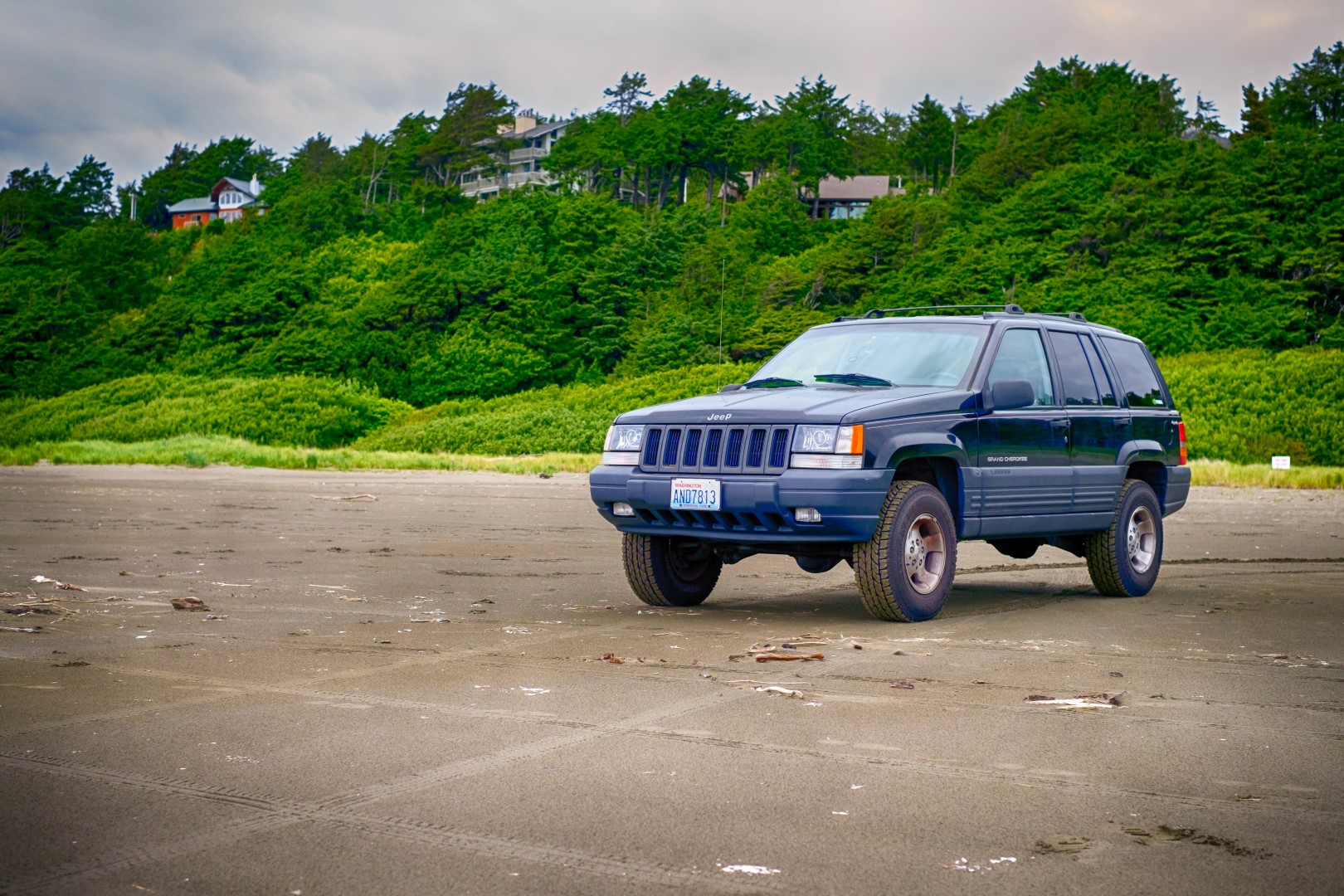 Every little upgrade I make to the Jeep makes me fall in love with it all over again, but it's the time spent with my dad that makes me cherish the car and never want to get rid of it. Because at the end of the day, the smile on his face after quality father-son wrenching time together and the family history is what makes my Jeep so special.