Andy and I are always on the look-out for quality American-made products. We're continually hunting for space-saving storage solutions. We're constantly searching for ideas to make our adventure rigs save space, distribute gear weight evenly, and look just plain cool. This goes for both our 2001 Jeep Cherokee, aka The PDXJ, or our 1989 Mitsubishi Delica, aka the Space Tractor.
A few months back at the NW Overland Rally we came upon a cool product called the Bugout Rack. This American-made rack is manufactured with quality laser-cut, 10-gauge, cold-rolled steel. It has beefy American-sewn 1" and 2" straps, and comes with locknuts and shoulder washers for a secure installation. We quickly knew this product would prove valuable to anyone running a rear spare tire.
Although this rack boasts a diminutive 15″ L x 11.5″ W x 3″ H size, it's safety rated for 50 pounds of weight! It's the perfect platform to pack your odd-sized Pull Pal, chainsaw, RotopaX; or in our case, extra water containers. It's intended to house gear outside your rig so you gain precious space inside of your rig.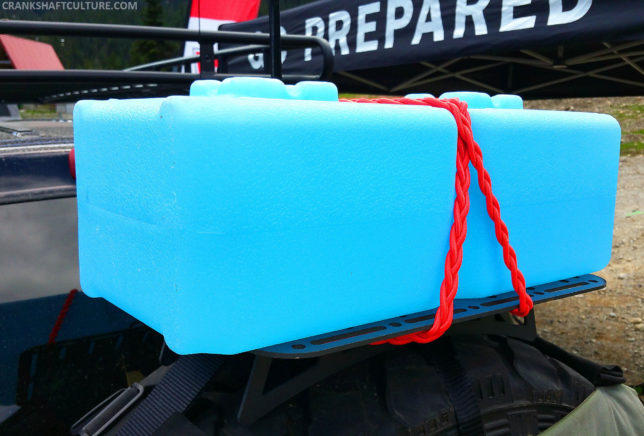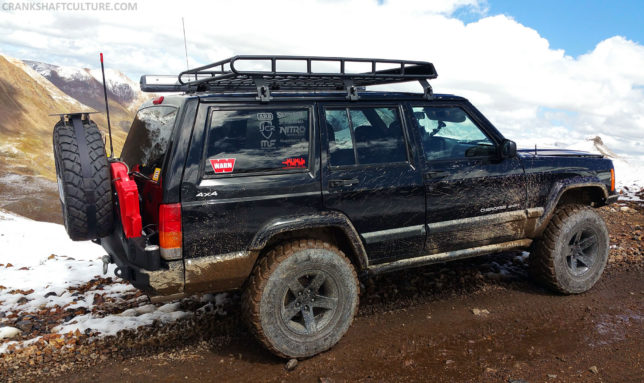 The Bugout Rack can be installed on 31"–42" spare tires and can be rotated to hang off of either side. So far we've run with it on pavement, gravel, dirt, rock, and snowy terrain without having to readjust. Once you find its preferred placement and tighten the straps, you're set to go. With lots of slots and holes in the rack, finding the perfect way to tighten down your belongings shouldn't be an issue, no matter what it is.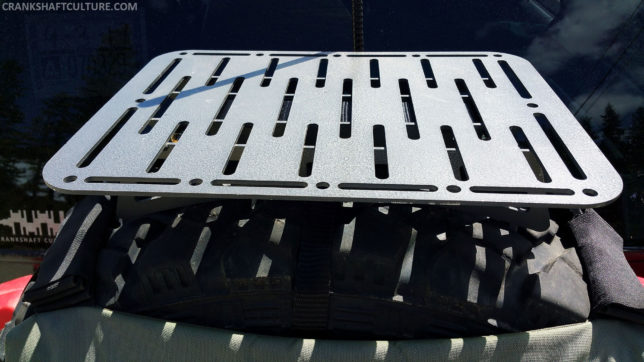 The bare steel Bugout Rack retails for $187, with the Hammerite-painted upgrade at $199. Optional chain saw bracket sold separately. Shipping to the lower 48 states is just under $20, with options to ship to Alaska, Hawaii, and international available.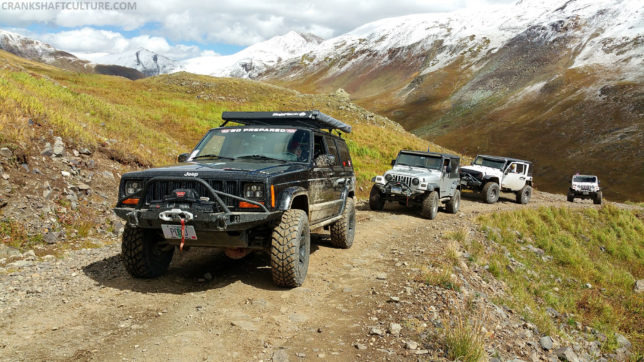 The Bugout Rack is the perfect Holiday stocking stuffer for your fellow off-road or overlanding enthusiast. Reach out to them at: bugoutrack.com, they'll be happy to set you up with one.