We took the Space Tractor (our 1989 Mitsubishi Delica) to the 2018 BC Overland Rally near Hemlock Valley, BC last week. After a fantastic four days, we concluded with an entry into the BC Overland Rally Trophy Challenge. The Delica did better than expected. Have a look at the video.
The van doesn't have lockers or an upgraded suspension—just a set of Yokohama Geolandar A/T G015 all-terrain tires. With a bit of driving skill, I was able to get us through the course without getting bogged, without tipping over, and without breaking anything—and that includes speed records. By the way, I had an entire vendor booth packed in the van during the run, so it was loaded down. That makes me think: Was I the first ever complete booth setup to complete the Trophy Challenge?
If you were wondering exactly what the BC Overland Rally Trophy Challenge is, it's a friendly competition in which drivers pilot their vehicles through an off-road course. There are three objectives: 1) Don't spill the water in the cup that's taped to the hood—or in our case, since we have no hood—the roof 2) complete the course as close to the specified times as possible—there are penalties for going too fast and too slow and 3) stop at the three designated checkpoints on the course. No, we didn't win, but we had a fantastic time and even got a consolation price of this cool earthen "GOT MUD" button made by one of the artisans at the event.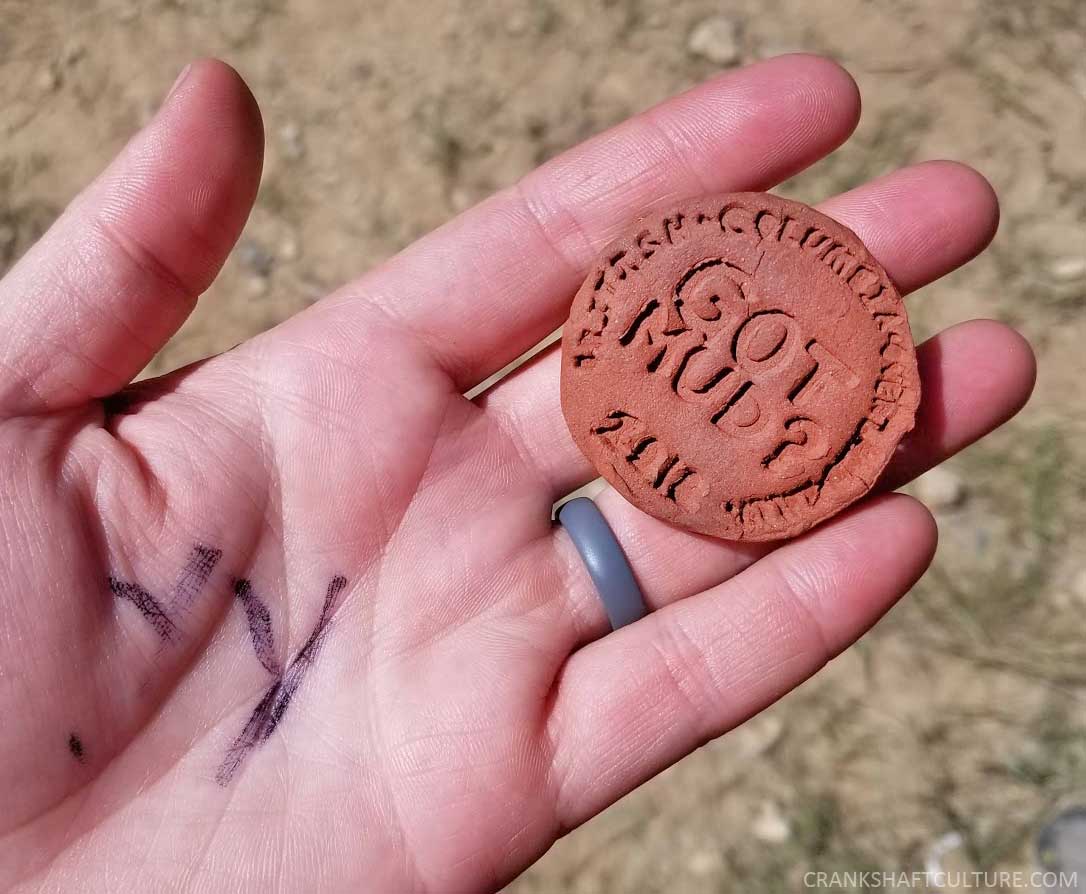 We'll have a full report on both the BC Overland Rally and NW Overland Rally in the next couple of days, so stay tuned.
Photos by Mercedes Lilienthal