As you know, we recently got a 1998 Honda CR-V. In fact, we drove it from Oregon to Wisconsin and back and only broke down once. (That's a story for another time.) Before leaving for the frozen midwestern tundra, we put some all-weather Toyo Celsius tires on. No, not all-season, all-weather. If you're not familiar, read on. If you are familiar, read on anyway.
All-Weather Tires Are All-Season Tires + Better Winter Performance
If you've ever driven across the upper portion of the U.S. in the winter, you've got a high probability of encountering inclement weather. This means potential rain, sleet, snow, and ice. And while our CR-V came with a set of all-season Toyo tires with decent tread, we wanted something that would perform better in cold, snow, and all-around crap weather.
Yes, dedicated winter tires would be a great choice for cold conditions. But with winter tires comes either having a dedicated second set of wheels for them, or paying to have the winter tread swapped out twice a year, which means mounting and balancing costs. This is where all-weather tires come into play. You get the versatility of an all-season tire, but with better winter and cold-weather performance. I've long joked that all-weather tires are just all-season tires for people living in Scandinavia. Truth be told, these Toyos aren't my first rodeo with this tire type.
Around 2005, I had a set of used Nokian Hakkapeliitta NRW all-weather tires on another 1998 Honda, this time a lowered Honda Civic. Technically an all-season tire, they transformed our Civic sedan into a veritable snowmobile, ideal for wintertime in Wisconsin. The downside? They didn't grip as well on the dry as a higher-performance all-season, and they were quite loud.
That Civic is long gone, but the idea of an all-weather tire wasn't. In fact, they might be just the ticket for a go-anywhere 4WD Honda CR-V—especially if we're embarking on nearly 4,500 miles across nine northerly states in December and January. We reached out to a contact we have at Toyo, and found the Toyo Celsius in the size we wanted, and they sent a set for our review.
Celsius Sizes and Snowflake Ratings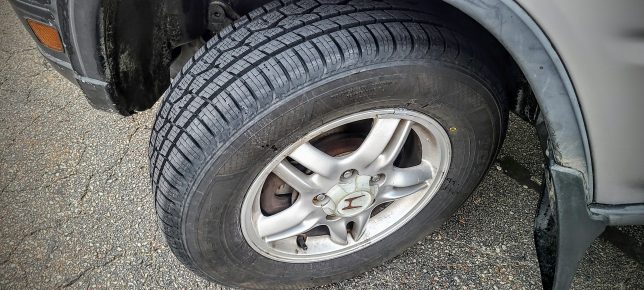 We opted to go with a slightly wider tire than the stock 205/70/15. We bumped up to a 215/70/15, which would give us a bit larger tire for a teeny bit more ground clearance and cushion, not to mention a wider footprint in the dry. For snow, it's actually better to be narrow. But we'd rarely be in snow with these tires in Portland, so they seemed like a good compromise.
Like most all-weather tires, the Celsius have that important three-peak mountain snowflake (3PMSF) rating, ensuring they'll be better in the snow than all-season tires with just the mud and snow (M+S) rating. The Celsius have a blocky tread design with lots of siping to usher out rain, slush, and snow. Plus, they'll be better at temperatures under 45° F (7° C) than all-seasons, due to a different tread compound. Keep in mind, snow tires are still the best of the best when it comes to dedicated winter driving conditions with lots of snow, sleet, and ice. But all-weather are better than all-season. I consider these a four-season tire.
Solid Snow Performance
We hit the road in Portland for day 1 of 16. We made our way 357 miles to Spokane, WA where we stopped for lunch. While I hadn't anticipated any snow on day one, low and behold, we were now smack-dab in the middle of a winter storm warning and had to go over a mountain pass in Idaho. I guess we'll get to get the snow traction right away!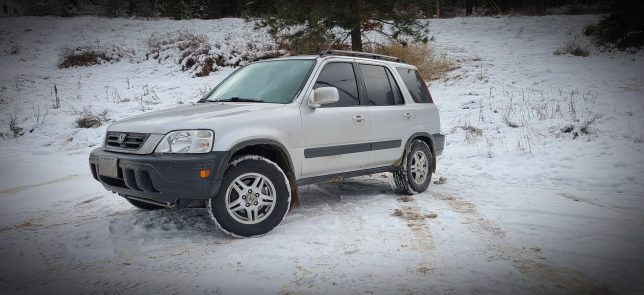 Messages displayed above Interstate 90 stated warnings for winter driving conditions. Lights alongside the road blinked atop signs stating that commercial vehicles were required to employ chains for traction over the pass. We were definitely going to hit snow, and a good amount of it.
The Toyo Celsius tires kept the 4WD CR-V planted. While we definitely slowed down our speeds, we were passing lumbering semi-trucks, which clunked and clacked over the passes, as their chains clawed at the earth for traction. I never felt like the tires were unsure. The snow-covered roads of I-90 eventually cleared as we headed toward the Montana border. I was glad we had these tires vs. the all-seasons which came with the vehicle.
Confident in Cold, Remarkable in Rain
Over the next couple of days, we'd encounter occasional snowy roads across North Dakota, Minnesota, and Wisconsin, with temps dipping into the low double digits. Eventually, temperatures would plummet to -8° F. I worried more about the CR-V starting than whether the Toyos would provide ample traction. And on a cold Wisconsin morning, we departed westbound on I-94 to head back to the Pacific Northwest, which was balmy by comparison.
The drive back was darn cold until we got to Wyoming, where it was back in the 20s. The tires ran like champs in nasty conditions across northern Wyoming, and into Montana. The trip was mostly uneventful, sans losing an alternator at the 50,000 Silver Dollar exit on I-90), until we got into the Columbia River Gorge. This is not at all surprising. This corridor is famous for wretched winter weather. While we avoided the big snows that had closed I-84 the day before, we instead encountered torrential rain. Happily, the all-weather Toyos didn't just perform admirably, they may be the best tires I've ever experienced in the wet. The aggressive siping channeled away water very well, and all but eliminated hydroplaning on the waterlogged highway. And before we knew it, we were parked back in the driveway, safe and sound.
Noisier than All-Seasons Tires
If I had to talk about a downside to all-weather tires, it's the fact they are typically louder than all-season tires, and such is the case with the Toyo Celsius. This would be due in part to their blocky tread design compared to all-seasons. However, the first-gen RD1 Honda CR-V isn't exactly the epitome of silence on the road itself. Pair a hard-working four-banger engine, complete with custom janky air intake, and you can't hear much road noise over the B20B 2.0-liter engine anyhow. These tires are, however, quieter than dedicated winter tires. And with only about 4,500 miles on these tires (in about 16 days), we'll have to see how they do in the summer months. FYI, these tires have a 60,000 mile treadwear warranty, which is right up there with many all-season tires.
A Four-Season Tire for a Four-Season Vehicle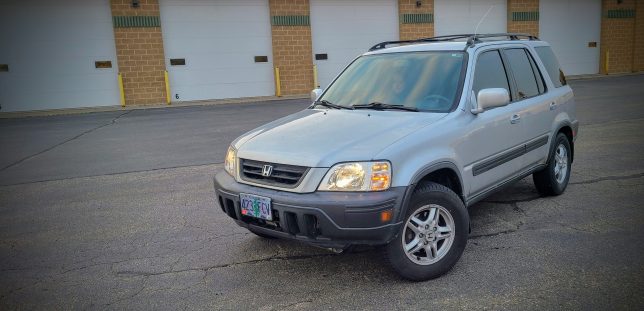 I'm happy the CR-V has become our go-everywhere road tripper, at least for the time being. The all-weather tires help with this personality. No, it's not an off-roader, but we didn't buy the CR-V to be that. But it's comfortable at 75 mph, the all-weather Toyos allow us to keep our rare JDM rig Pajeros and Delica out of salty road conditions on long winter road trips. We also don't have to depend on our lowered Toyota Yaris on all-seasons to get over passes in the winter if we want to get out of the Willamette Valley.
If you've got a go-anywhere vehicle that might see cooler temps and occasional snow, have a look at the growing all-weather tire segment. The Toyo Celsius tires have genuinely impressed us in the winter, and we look forward to seeing how they work in the warmth, too.
Lead photo by Mercedes Lilienthal.