Today, our 2022 Subaru Crosstrek finally crossed over 1,000 miles! But shortly before that, we installed yet another modification, this time in the form of a Nameless Performance Strut Tower Bar. This modification is done to help increase handling and structural rigidity and decrease chassis flex on the Crosstrek. If this helps to increase handling, we're all for it.
High-quality, easy installation
The video does most of the explaining. But let me just lay it out here. According to Nameless Performance, they start with a unique CNC machined conical cup at each of the mounting points of the brace, connected to a stitch welded twin tube design with optimal routing through the factory under hood components. They then use CNC machined T301 Stainless Steel conical nuts to mount the conical cups to the strut top studs. As they are tightened down, they center the strut brace perfectly on the factory studs and achieve a zero-deflection mounting solution.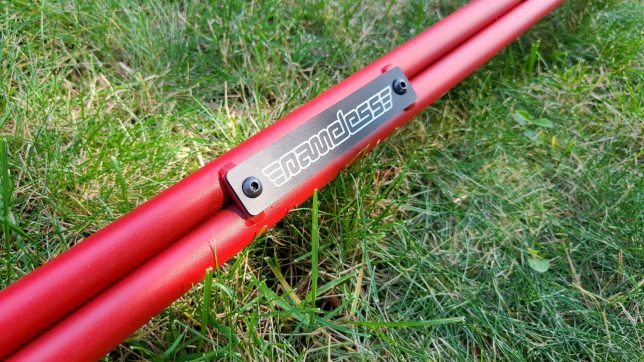 As witnessed in the video, the Nameless Performance Crosstrek Strut Tower Brace installation is a cinch. You literally removed two nuts, drop the bar on, and install their four conical lug-nut-style nuts. You'll simply need a wrench, 14mm standard socket, 14mm deep socket, a swivel, and a torque wrench.
The bar's quality is very high, and the red powder-coated finish looks great under the hood. The Nameless namplate looks great screwed into the center as well.
I'm sure we take this simple-looking design for granted as well as its easy installation. But it went on in a matter of minutes, once yours truly figured out how to get it out of the box. Nameless claims the bar helps with handling, and frankly, it probably does. Honestly, after owning nearly 30 cars, this is the first aftermarket strut bar I've ever used. I can tell you this: it certainly looks great! And if it helps, then I'm all for it.
This product was sent to us at no cost in exchange for inclusion on this build.