Partnering with Subaru of America and Subaru Motorsports USA, we tackled the 2022 Alcan 5000 Rally in a new Subaru Outback Wilderness. There were good roads, bad roads, lots of bugs, 1,500 miles of dirt, and amazing camaraderie, scenery, and wildlife. We put together this video of some of the event's highlights; we hope you enjoy.
A total of 26 cars/trucks/SUVs and 17 motorcycles started the rally in Kirkland, WA, and went as far north as Dawson City, YT. Many people also dipped into Alaska (including us), and the rally then went as far East as Yellowknife, NT, concluding in Jasper, AB—5,000 miles later. We put this video together to show you some of the sights and sounds of the Alcan 5000 Rally. Part road trip, part TSD (time-speed-distance) rally, we finished in the middle of the pack overall. We had zero mechanical problems, learned a ton, and implemented rally calculations for the first time.
Team Off Camber Rally on Alcan 5000 Rally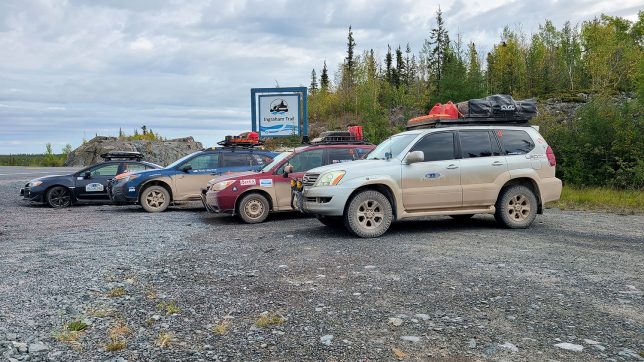 We were also a part of Team Off-Camber Rally, and our group won the Team Award! Also, please consider making a donation to the Prostate Cancer Foundation of BC! Our team member, Glyn, is a prostate cancer survivor and has been raising money for this noble cause.