We reviewed the Aeros Ultralight Deluxe and Aeros Down Sea to Summit inflatable pillows. Are they all they're cracked up to be or are they filled with hot air? We take a deep dive into both pillow types and share our impressions of each model.
We've all been there, fighting for comfort when snuggling into a sleeping bag after a long day of exploring. Tiredness takes over as your body gets ready to reset for another day of adventure.
However, after years of camping, a normal twin-sized pillow or balled-up sweatshirts don't seem to cut it anymore. They're big and bulky. Let's face it, after leaving your tent window open next to a campfire, these items can invoke a burning wood smell you don't want in your bed or house.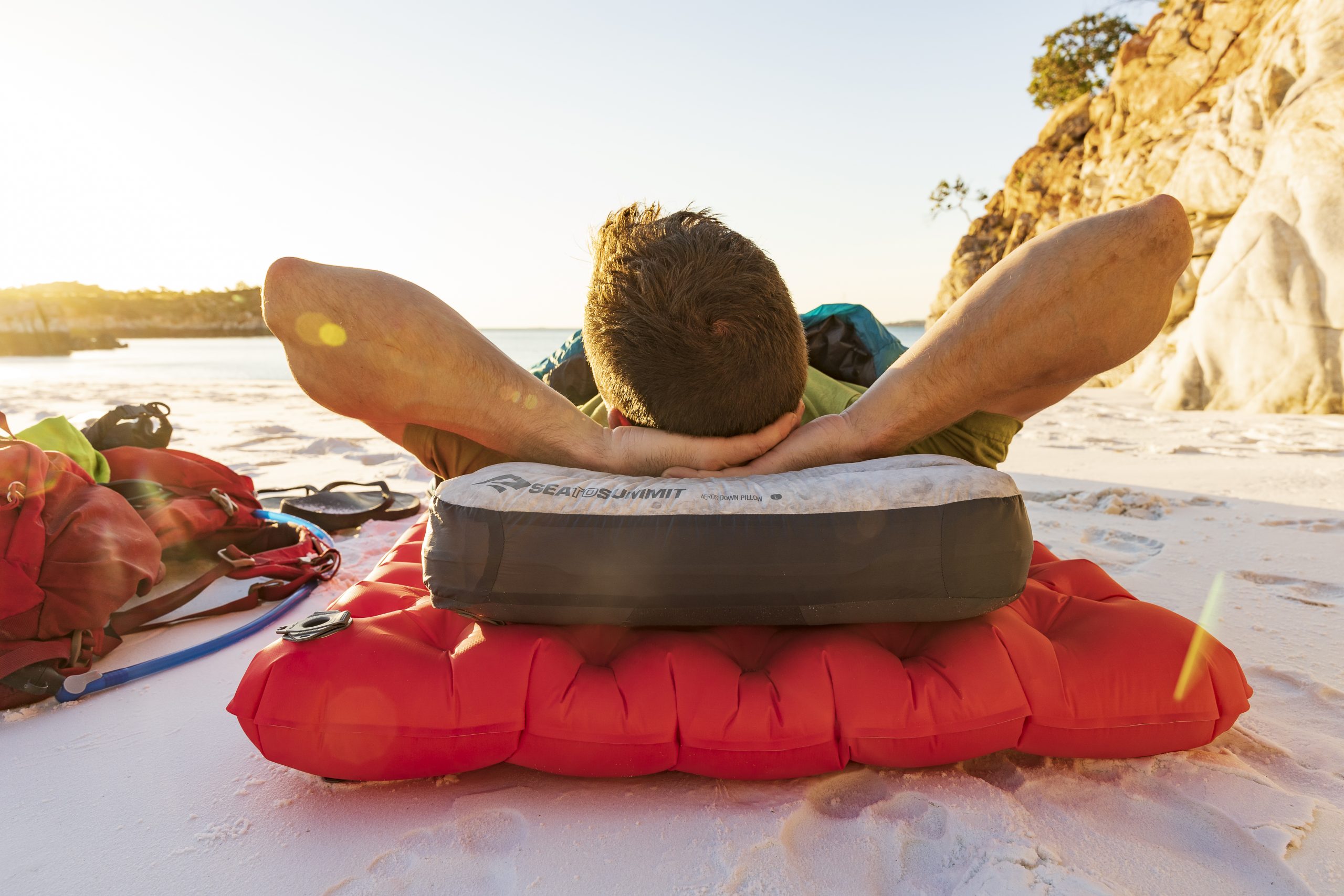 Who is Sea to Summit?
Australian-based Sea to Summit makes all sorts of camping gear. From sleeping bags and inflatable pads to cookware and storage systems, this company has a long-standing record of selling camp-related products. Sea to Summit says they're "driven by design perfectionism that allows us to develop ingenious, functionally beautiful products with a 'no worries' Australian attitude."
We've used Sea to Summit inflatable camping pillows in place of household twin-size poly or feather counterparts before. However, has Sea to Summit taken them to the next level since we bought ours? Are they quieter or more comfortable? Are they more expensive or just as durable?
We recently reviewed Sea to Summit's Aeros Ultralight Deluxe and Aeros Down inflatable camping pillows. We dove deeply into these products to see if they're the perfect answer for solid sleeps.
Aeros Ultralight Deluxe Pillow
The Aeros Ultralight Deluxe Pillow is available in one size and showcases three different colors (sea foam, aqua, and grey). The Aeros Ultralight Deluxe packs down to a diminutive 4.7" x 3.9" x 1.1" and is housed in a small zippered pouch. Weighing less than five ounces, this inflatable option stows easily in a sleeping bag sack or within a backpack.
With durable designs in mind, the Aeros Ultralight Deluxe inflatable camping pillow uses an interior construction similar to Sea to Summit's Air Sprung Cells design. An internal TPU air bladder holds air while a three-way mini-valve incorporates a one-way inflation port, a fine-tuning button to obtain desired inflation hardness, and an oversized air-dump deflation port.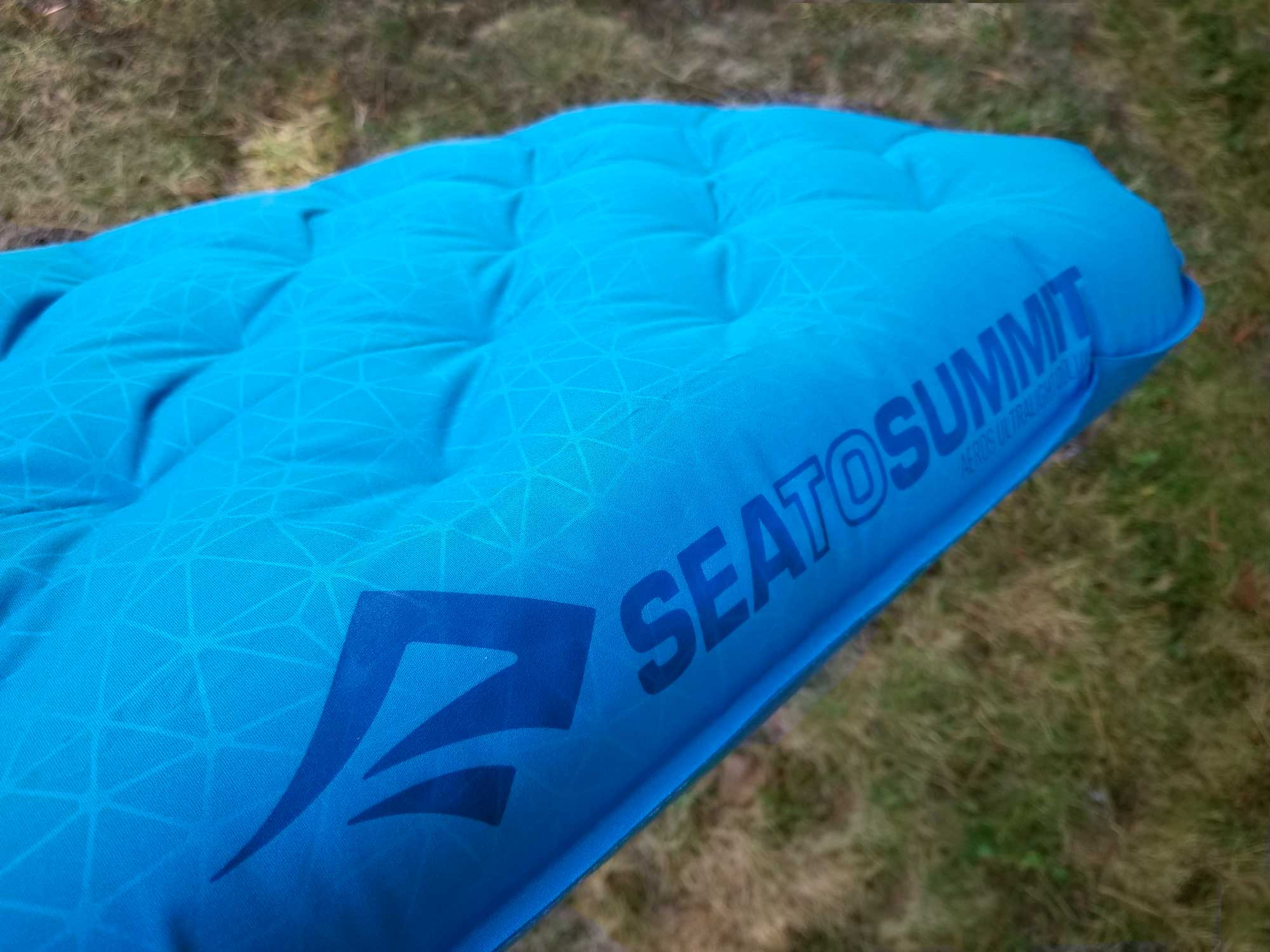 On the exterior, this particular full-size pillow boasts a soft microfiber-type 20D stretch-knit polyester fabric. Once fully inflated, it measures 22" x 14" x 5.5" in size. A dimpled design keeps air evenly distributed while its full-size rectangular design makes side, back, and even stomach sleepers happy.
Although we don't own Sea to Summit sleeping bags, the Aeros Ultralight Deluxe is designed to work with Sea to Summit's Pillow Lock System.
Impressions: Aeros Ultralight Deluxe Pillow
Our aqua-colored tester came neatly packed in a small square zippered pouch fitted with a carrying handle. We were initially skeptical of getting this pillow back into the bag. We were surprised to pack it neatly back into place. This is once you realized how many times it took to properly fold it, however.
Once inflated, the top of our tester had a nice hand. The material is soft, fine, and subtle against skin. However, due to the extreme temperatures we can camp in, we always use a pillowcase. It helps keep the pillow clean after hot summer nights.
Note: Sea to Summit does not sell specifically sized pillowcases for their inflatable pillows (although we wish they did).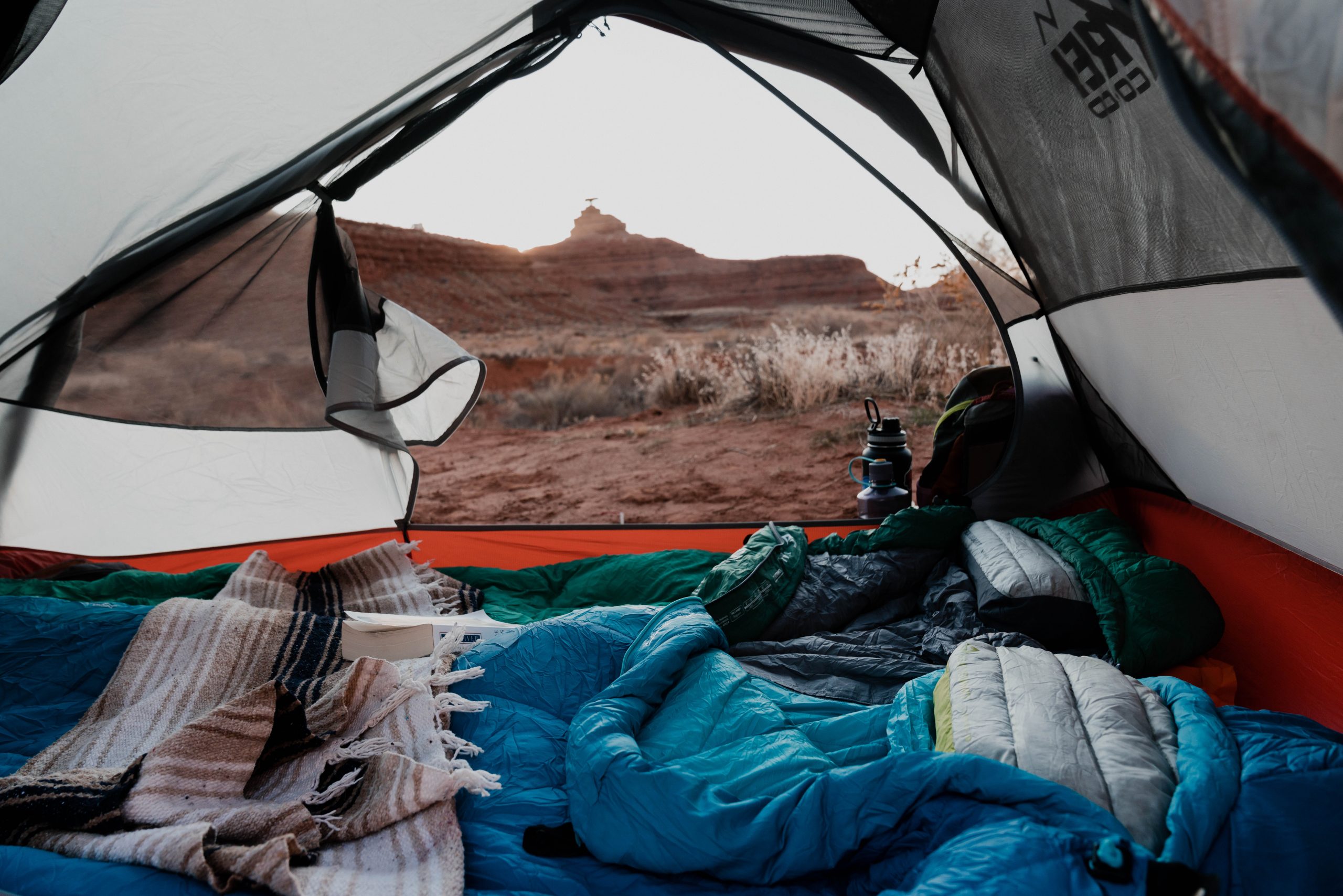 After sleeping on the Aeros Ultralight Deluxe Pillow, we found this particular model fairly quiet, oversized, and comfortable. Although Andy stays put most of the night, I toss and turn a lot. I wasn't woken up as much with internal bladder "crunching" as I have with older inflatable pillows.
Although rectangular, the pillow wanted to "walk" away from me if I didn't stash it in my sleeping bag's hood. I'd prefer it to have a small cut-out for the shoulder and neck to help keep it stable.
As mentioned before, we don't own Sea to Summit sleeping bags. We don't have the specific Pillow Lock System to keep their pillows in one place. It'd be nice if all sleeping bag manufacturers created a universal pillow stashing design.
One can wish, right?
Price: $59.95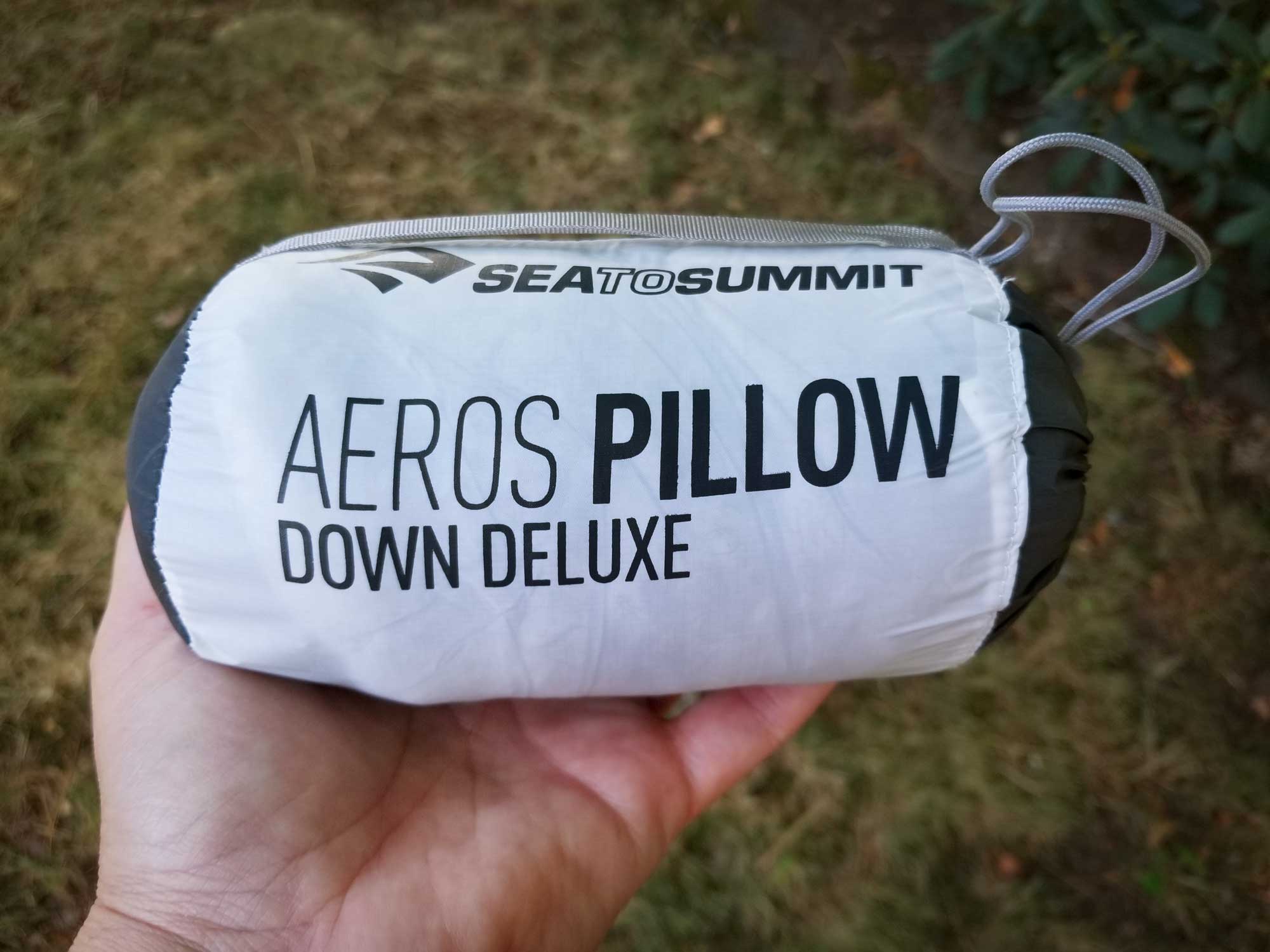 Aeros Down Pillow
The Aeros Down Pillow dons three different sizes and two different colors: lime and gray. Our grey test model was the deluxe size (the biggest one). It measures 23.2" x 15" x 4.7" and weighs an impressively little 6.7 ounces.
The Aeros Down Pillow has an internal bladder similar to the Aeros Ultralight Deluxe Pillow. However, it adds a premium down cushion top for a luxe and cushy feel. Down is strategically placed in differentially cut baffle sections—helping to keep it lofted and in one place. Sea to Summit states the extra layer provides all-night warmth (although during our testing period we didn't encounter cold temperatures).
Same as the Aeros Ultralight Deluxe Pillow, Aeros Down Pillow is compatible with Sea to Summit's Pillow Lock System.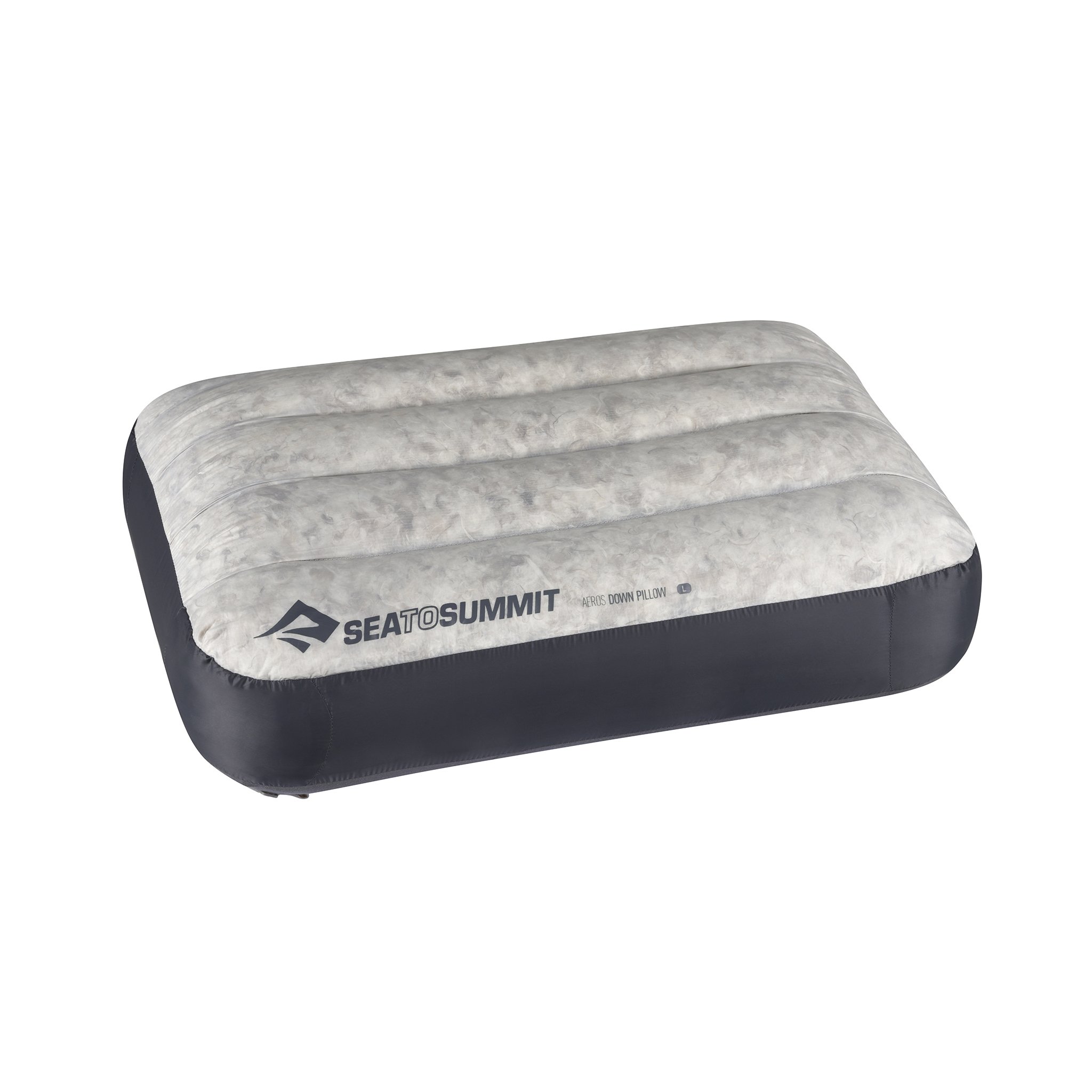 Impressions: Aeros Down Pillow
Sized approximately the same as the Aeros Ultralight Deluxe Pillow, the Aeros Down Pillow stretches widely from side to side. Also similar is the shape: an oversized rectangle. This particular inflatable pillow boasts a size generous and a soft and cozy feel. It feels plusher than its above-mentioned cousin.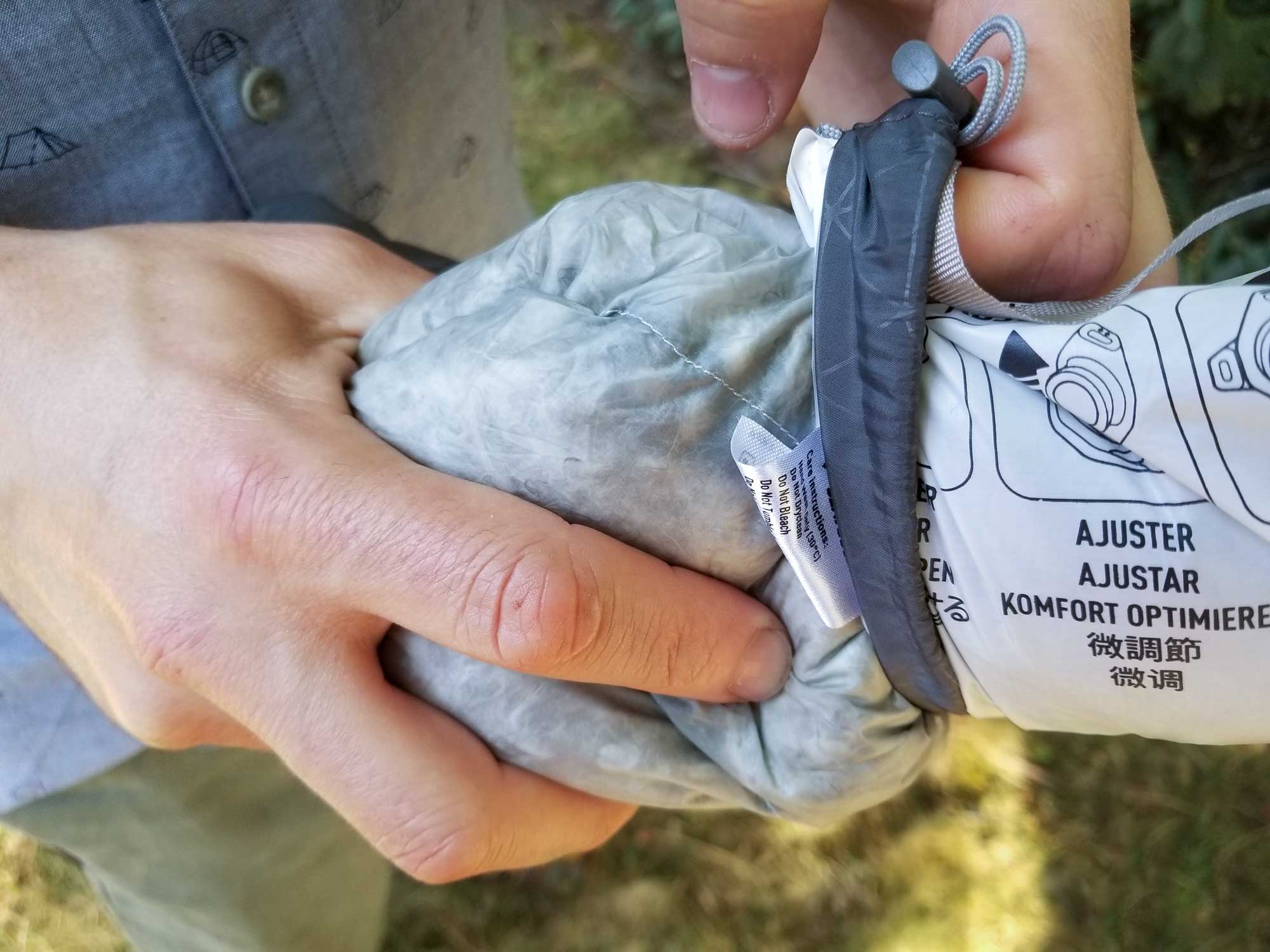 The Aeros Ultralight Deluxe Pillow was packed in a square zippered container. Conversely, the Aeros Down Pillow donned a small stuff sack. Did we mention the stuff sack was small?  Even after several tries, it took a good bit of finagling to get this full-sized inflatable into its home.  We'll most likely leave this one out of its stuff sack and carefully fold it alongside our sleeping bag.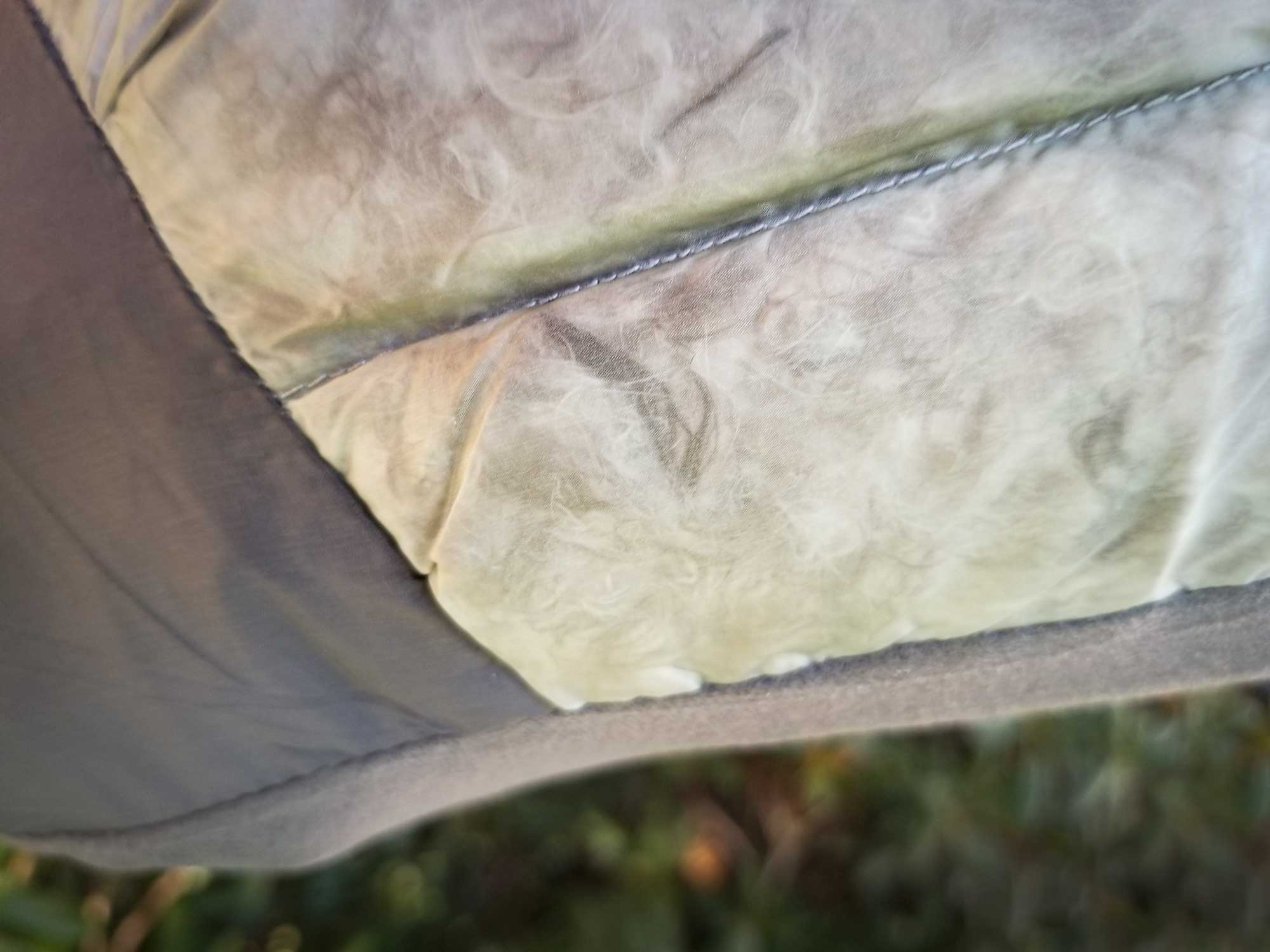 Turning around in sleep mode with the Aeros Down Pillow didn't faze us. The down layer deadens more of the bladder "crinkling" when shifting about. Similar to the aforementioned Sea to Summit Aeros Ultralight Deluxe Pillow, we appreciated its oversized nature. However, it crept away at times as it doesn't have a small neck or shoulder allowance.
Although the Aeros Down Pillow works best in colder climates, we don't anticipate using it during the summer months. Think about down and sweat. This will be our go-to for non-triple-digit weather.
Price: $59.95 to $84.95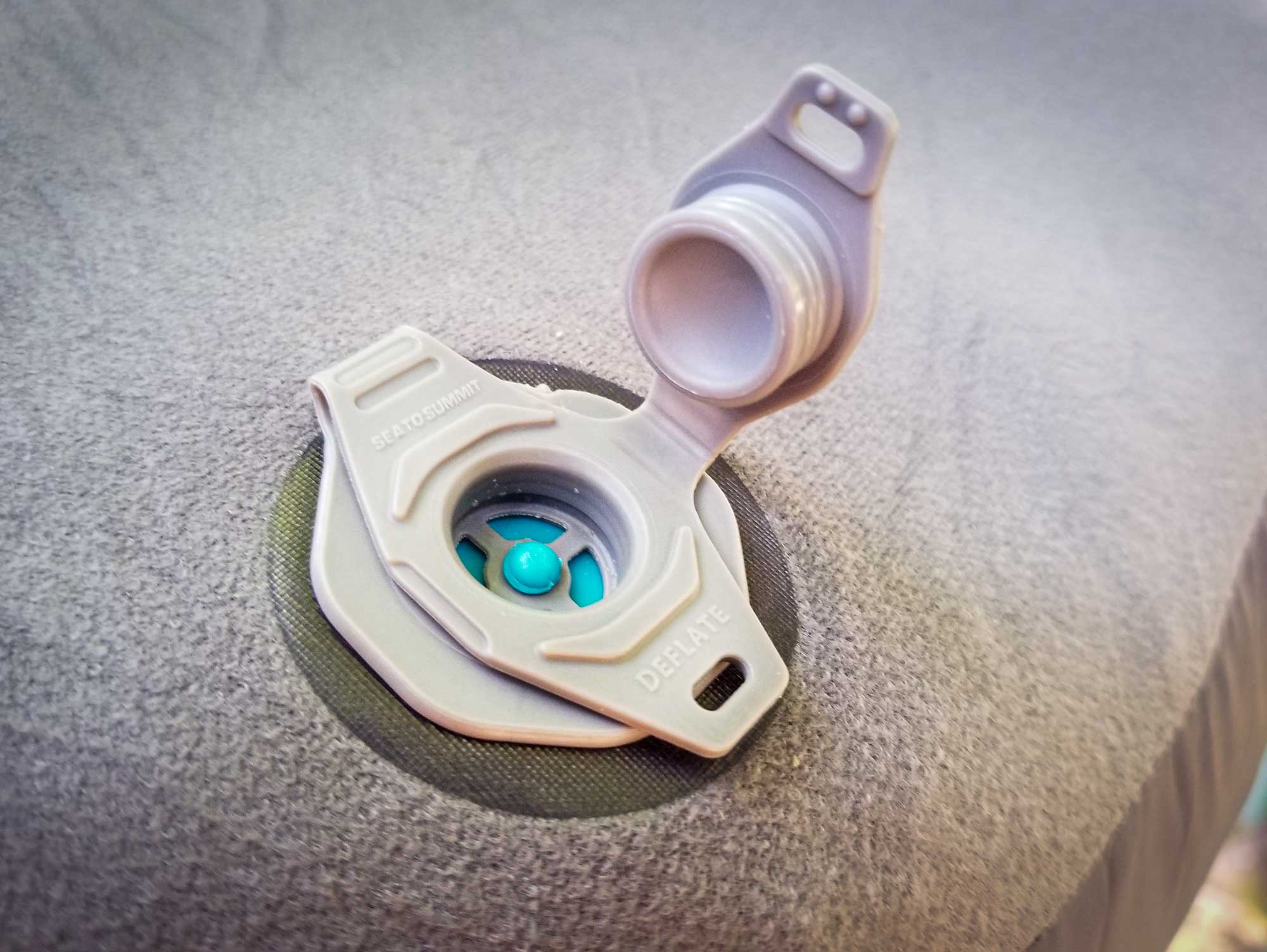 The Triple Valve Evolution:
Sea to Summit incorporates a redesigned three-way mini-valve. It includes a one-way inflation port, a fine-tuning button to obtain desired inflation hardness, and an oversized air-dump deflation port.
Testing the above pillows against our well-used Sea to Summit pillows from several years ago yielded different results. We could easily adjust our predecessor pillows while sleeping by keeping the outside valve flap open. Simply fill your pillow with desired air. If your pillow needed a quick adjustment, quickly reach back, touch the button, release air, and sleep on.
The newer variants, our Aeros Ultralight Deluxe Pillow and Aeros Down Pillow, don't allow this opportunity. The outer-most valve flap cover has to remain closed. We tested them fully inflated with the outside flap opened and no weight on them. One partially deflated where the other was completely flat after a few hours. There are no "quick push and adjust" opportunities found here.
Upon further investigation, Sea to Summit changed the valve system design about five years ago. When asked about the deflation discovery, they had the following to say. "Due to the upgrade in the pillow for weight, the smaller silicone valve is a bit thinner, which is why you might be experiencing this more than the first pillow."
Saving weight is good. However, the "accidental" quick-adjust feature we discovered with our old Sea to Summit pillow isn't possible with their current designs. So, we pull our pillows out of our cases, open the valve, push the button, and put it back together again.
Summing It Up
The change in the valve design doesn't change our minds about our overall impressions. You should consider both Sea to Summit inflatable pillows for a restful night's sleep when not in your own bed. Both are oversized, quiet, comfortable, and durable—important features when catching Z's in the middle of nowhere.
These products were sent to us at no cost in exchange for an honest review.