It was a rough year for many of us throughout the whole pandemic. Last year after only three months into the pandemic, I lost my mind and did something stupid. I made a pandemic car purchase.
After being trapped inside for three months and only setting foot outside once a week for a Costco run for groceries, I became dissatisfied with my vehicle fleet, which consisted of the '93 Suzuki Carry, '04 Dodge Durango and '15 Nissan Leaf.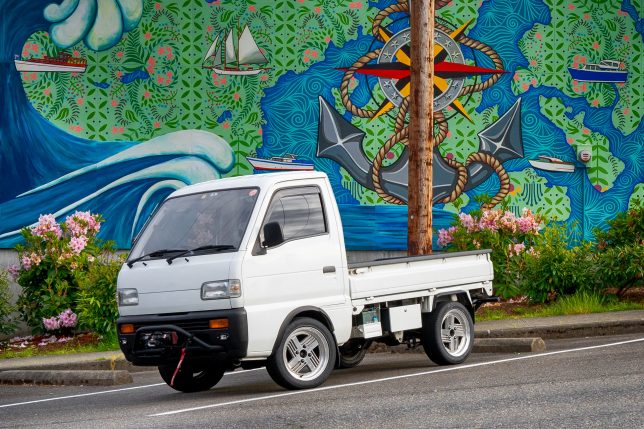 I still enjoy driving the Carry, but it isn't exactly comfortable or powerful. Its sprint to 60 MPH is quite leisurely and passing power is lacking. The Durango is a tank and not fun to drive, while the Leaf's range left much to be desired. I started the week researching typical family cars: Mazda CX-5 turbo, VW Tiguan, VW Golf Sportwagen, Buick Regal TourX and anything and everything in between.
However, after buying four brand new cars since 2008, I got tired of suffering depreciation and went a different route. None of the new cars excited me enough to spend $40k on, so I took a different approach—a used luxury car that has already depreciated substantially. Going down the rabbit hole of sub-$20k, high-mileage, luxury cars made in the mid-aughts was probably not a wise choice.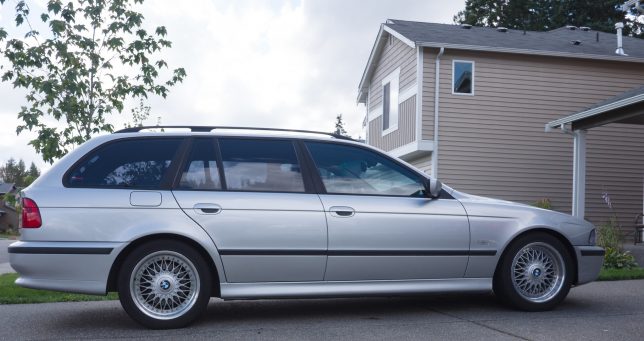 I'll admit that I'm partial to BMW, especially after a brief stint in a 2000 528i touring almost a decade ago and enjoying every BMW press car I had driven, particularly the F3X series BMW 3 and 4 series.
Pandemic Car Purchase: BMW 435i Convertible
I started browsing AutoTrader for 3, 4 and 5 series until I came across an unexpected choice—a '14 435i convertible. It had 104K on the odometer, a color that wasn't silver, black or white and came with the options I wanted—M-Sport package, seat heaters, neck warmers, head-up display and built-in navigation.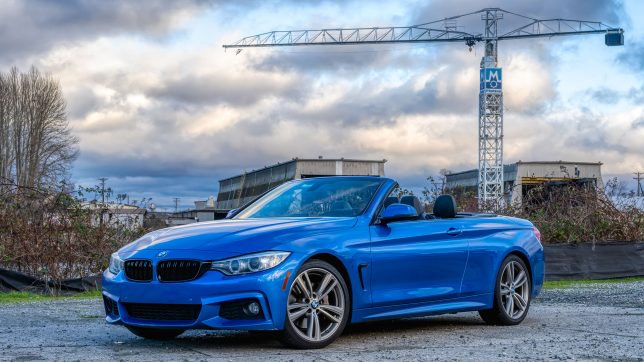 I went to check out the car with my best friend James, who's also a devil on my shoulder that stokes the flames of my bad decisions. The car checked out, it was decently taken care of, had an insurance claim because a wheel flew off while merging on an onramp, but was repaired properly and everything worked.
This drop-top had some issues that needed addressing, primarily the oil filter housing gasket, that was a common failure point and an age issue, not mileage. The car was a smidge under $17k—the other convertibles available at the time were in the $27k range with 60k miles and I figured the maintenance needed would only buy me a year or two before I had to fix the exact same things.
I won't sugar coat it; the car carried an MSRP of $68k originally and I paid a quarter of that. Repair and maintenance costs don't get cheaper despite the vehicle's depreciation. I've spent about $6,000 in repairs and preventative maintenance, turning the $17k car into a $23k car, which still puts me ahead.
This was my pandemic car purchase.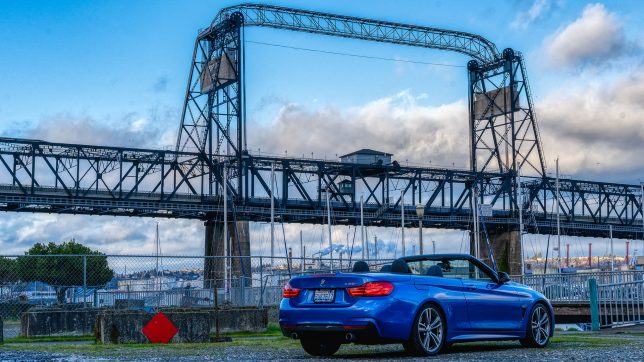 Must-Do Maintenance / Upgrades
Things I've replaced myself include:
The serpentine belt
Tensioner
Idler pulley
Spark plugs
Ignition coils
Turbo charge pipe
Cabin filter and air filter
The bigger projects I didn't want to bother with included:
The oil filter housing gasket kit (includes some sensors), which I paid a friend to do in his driveway (he was a former BMW San Francisco tech)
Valve cover (the plastic one cracked)
Oil pan gasket
Water pump and window tint—all performed by Accuracy Automotive in Gig Harbor, WA.
The oil pan gasket was a big job that required dropping the entire subframe and a realignment, but it made accessing the water pump easier and reduced the labor costs on that.
Somewhere along the way, my late friend, Bob of Drift Office in Auburn, WA borrowed the car to familiarize himself with the BMW N55 engine and F3X platform. I got the car back a week later with an extra 50hp, 100ft-lbs of torque, better fuel economy and more smiles per gallon on a bone stock car.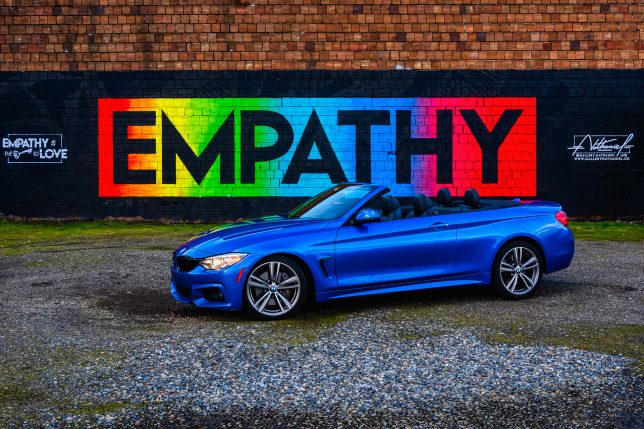 After a year of ownership, the experience has been great. We've really enjoyed the car. It was fun going on mini road trips to get takeout and eating it in the car while dine-in was closed. It's nice owning something that doesn't require thought and planning to pass left-lane camping Toyotas. The maintenance costs can be costly. However, at the end of the day, I have a $23k car that makes me smile more than any new car I have paid much more for, plus my wife quite enjoys it.